Updating your kid's bedroom shouldn't be a challenge. It grants you the opportunity to explore your style while having the interest of your kid at heart. We all love to sleep or spend time in a comfortable bedroom that allows us to unwind, and your child is no exception.
Besides, kids spend a lot of time in their bedrooms. For this reason, you think of ways on how to make your child's room more comfortable.
Below are 5 Awesome Ideas to Upgrade Your Child's Bedroom: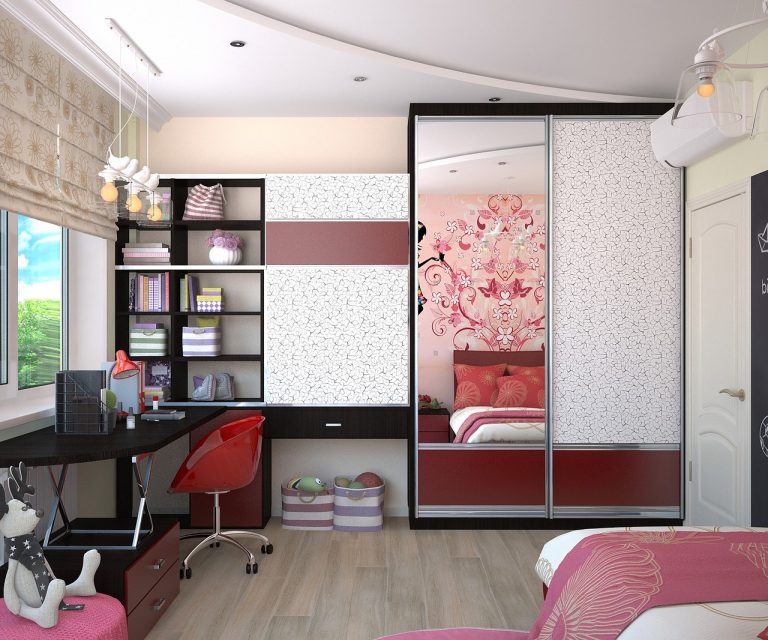 5 Awesome Ideas to Upgrade Your Child's Bedroom
1. A comfy bed
Throw pillows, new comforters, large duvets, a headboard, and a big comfortable bed can make your kids bed look like a restful haven. Also, your choice of mattress matters. As such, invest in a quality bed, and you won't require replacing it often.
If your kid lacks a comfortable mattress, use this opportunity to invest in a better one. Although most parents usually have challenges picking the best mattress for their children, this shouldn't bother you.
The reason being, several guides online such as "Best Soft/Plus Mattress Reviews" by Sleepdelivered.com can help you pick the best bed to achieve that cozy and stylish feel in your kids' bedroom. This way, you won't need to stress up the next time you go shopping.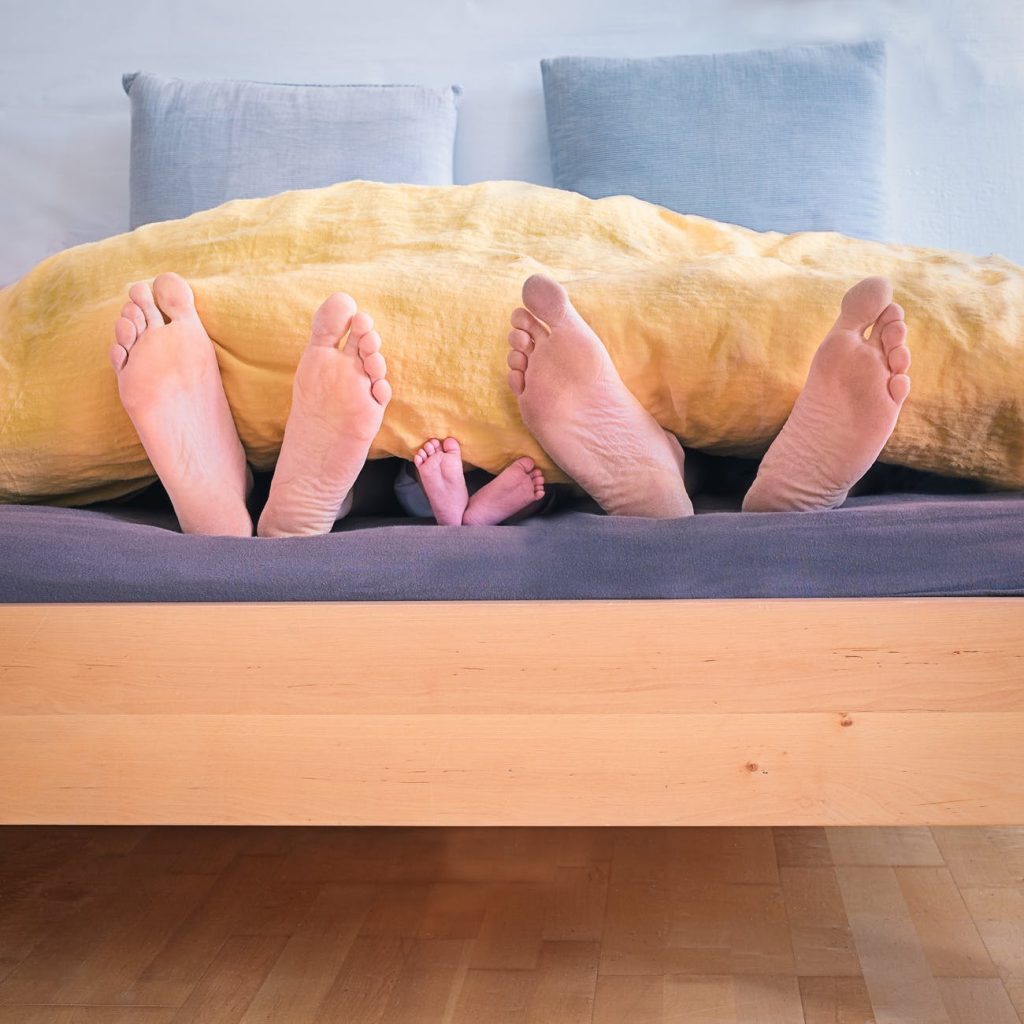 2. An elegant bookshelf and a nightstand
If you want your kids' room to look more stylish, then a bookshelf and a nightstand are things to consider. If your child loves books and computers, a stylish bookshelf and a table near the window works best.
For the nightstand, use it for a tiny lamp, particularly for children who are fearful at night. Opt for a small and compact nightstand and also use it for an alarm clock or a spot to stick a reading book once your child grows up.
3. A wooden sofa with multicolored pillows
If your child's room is spacious, consider making it more stylish by adding a large wooden sofa with different bright and lively pillows and cushions. And this enables your child to when they want to be alone in their bedroom.
However, ensure that the cushions match the comic characters on the walls and cover one part of the room with a flowered carpet. If the wall paint comprises of calming colors for children's bedrooms, add some variation by opting for dark-colored drapes.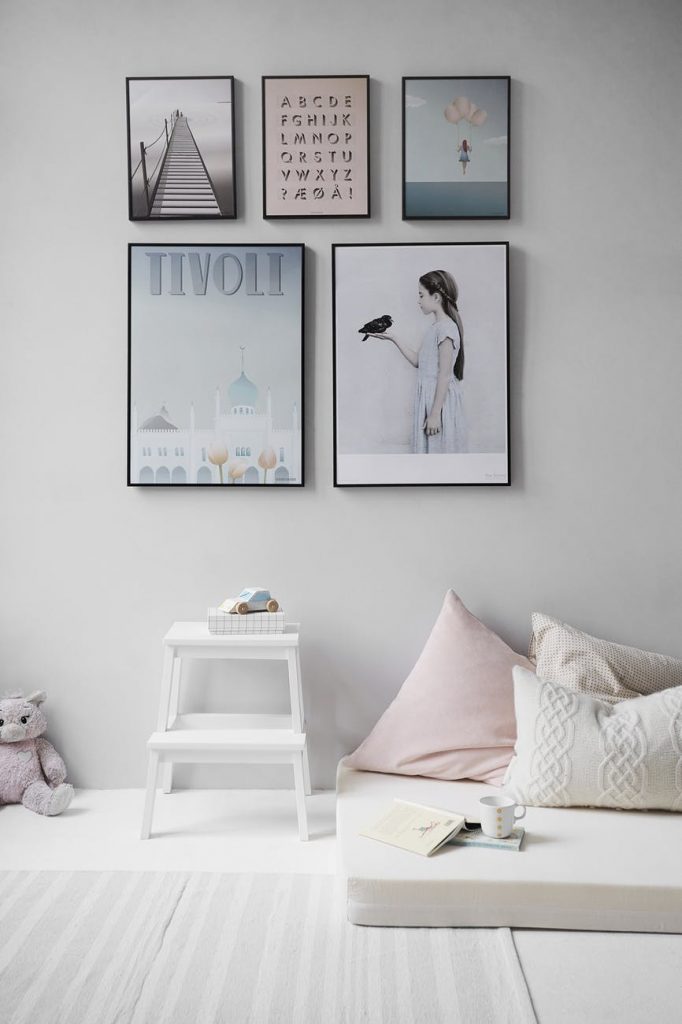 4. Art gallery on the bedroom walls
Most kids fancy hand-decorated colorful images, and these are inexpensive decorating ideas for kid's bedrooms. So, design handmade crafts from paper or acquire them from the local store and use them to embellish the walls.
You can as well use the walls to create an art gallery with unique pieces of art and cartoon characters. This way, the room will look fashionable, and your child will love it.
For older kids, consider funny characters and heroes. After all, walls adorned with soft toys, Spiderman or Superman will always be a grand style.
5. Dim lights and battery-powered candles
Get rid of those fluorescent lamps with crisp white light and opt for soft lights. Avoid lighting all corners and concentrate more on a focal point. Battery-powered candles are also a must-have and they come scented! I love the vanilla-scented ones!
For a more stylish look, incorporate an oil burner with your kids' favorite scent. Take away Kids can sleep better in a comfortable bedroom. Luckily, there are different ideas on how to make your child's room more comfortable.
The above Awesome Ideas to Upgrade Your Child's Bedroom, are just a few of them; be creative and come up with a unique, sleek look. This way, your kid will be more comfortable at night and will love spending time in their room.