This post and giveaway were made possible by iConnect

and Dreft. I was compensated for my participation in this campaign, but all opinions are 100% mine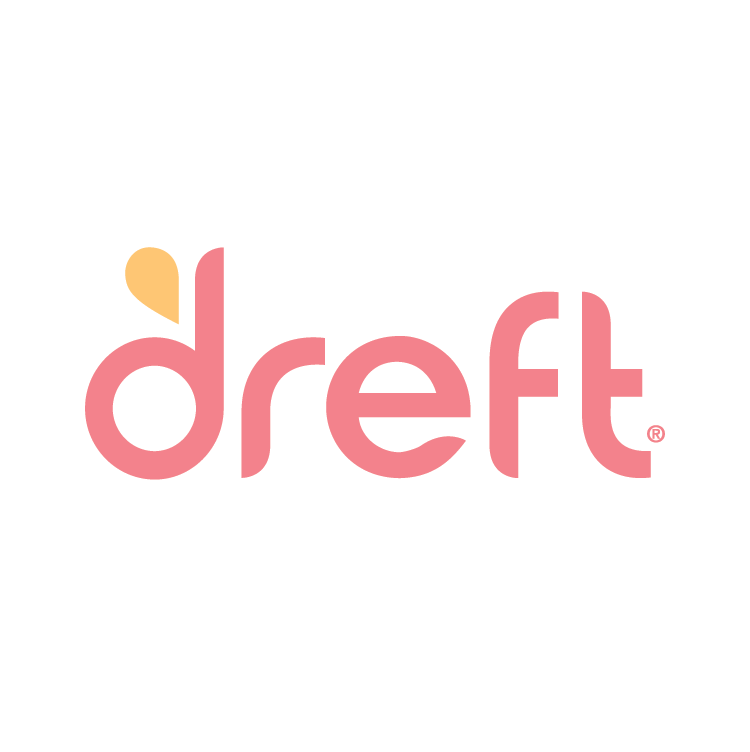 Ever since my babies were little, I have depended on Dreft to get their clothes clean. I found that no other detergent gets my little one's clothes cleaner or is more gentle on baby's skin.
In fact, I still use Dreft for my daughter (who is 8) and my toddler. My kids have very sensitive skin and this is the only detergent that does not make my kids skin break out in rashes. It is refreshing to know that Dreft is  the #1 baby laundry detergent choice of pediatricians, and the #1 dermatologist recommended brand for baby clothes. Dreft is also a trusted name in fabric care for over 80 years! As if that was not enough, Dreft is hypoallergenic and safe to use in high-efficiency washers.
I was very happy to find out that Dreft introduced a line of laundry products that are specially designed for different stages of babyhood! So you have the Dreft that is for newborns (Dreft Stage 1), then you have Dreft Stage 2 (for active baby) and Dreft Blissfuls in-wash scent boosters!
I enjoy the lightly scented baby scent that Dreft has. My kid's clothes always smell so fresh and nice! The clothes always come out clean and are soft! Love it!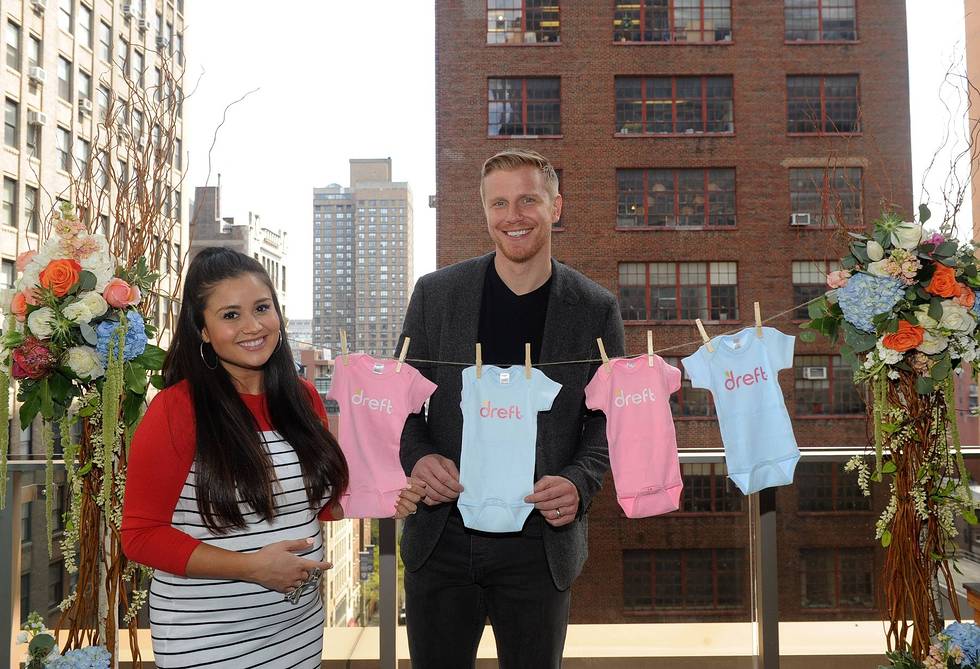 A Baby Shower!!
I watch The Bachelor and I was so excited to see that Dreft partnered with the popular reality TV couple from The Bachelor, Sean and Catherine Lowe, to celebrate the upcoming birth of their first child!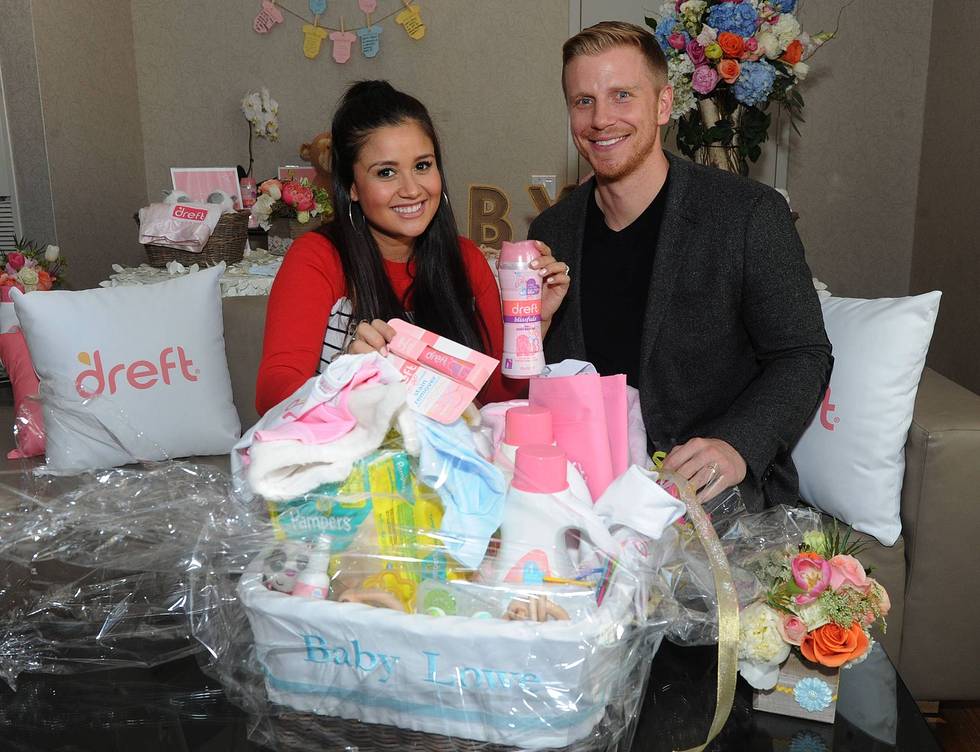 Sean and Catherine Lowe had a Dreft "Loads Of Love" Baby Shower on April 27th where the couple was showered with lots of love and wonderful gifts for their baby! It was neat to hear the couple talking about how they thought Dreft Newborn detergent was a must-have. They said that their parents used it and their friends recommended it. So cool!
Keep Up-To-Date!
Over the next year, you can share in Sean and Catherine Lowe's journey through #Amazinghood, by following Dreft on Facebook, Instagram, and Twitter! They will be sharing content and messy memories, you don't want to miss it!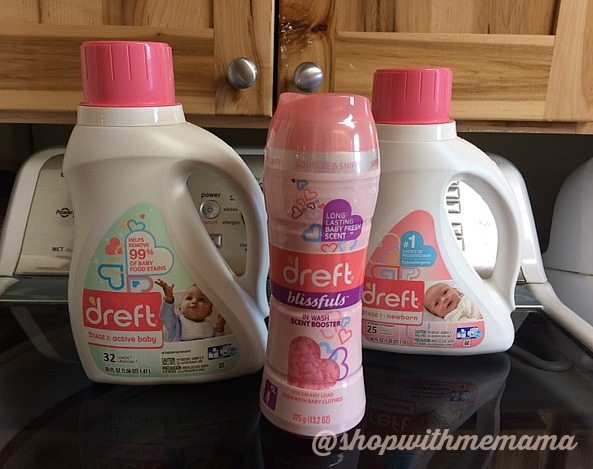 Baby Shower Registry Must-Haves!
This brings me to my Baby Shower Registry Must-Haves! These are things I would have LOVED to receive as a new mommy!
*Scrapbook/Photo Book. These are SO nice to receive and SO much fun to make!!
*Diaper Cake! Heck yes! What new parent wouldn't want one of these? Lots of diapers (you go through SO many in the first month it is crazy!!) and you can put diaper cream, baby lotion, and other necessities throughout the diaper cake to fill it out more!
*Gift Basket. One you put together yourself, not a premade one! I would fill it with baby clothes, blanket, diapers and of course Dreft Newborn Laundry Detergent! Talk about a happy mommy-to-be, when she receives this!!!
*Gift Card. A gift card to mom's favorite store or to the store that she registered at. That way, after the baby shower, she can buy what she did not get, at her baby shower.
*Framed picture of her first Ultra Sound Picture! This is definitely a must-have for the mommy-to-be! What a wonderful keepsake and memory to have!
So many wonderful gift ideas but my favorite one has to be the gift basket with Dreft products in it! That is a necessity in my book!
Giveaway Time!
One person is going to win the following products:
Dreft product (Newborn, Active Baby, & Blissfuls)

Little Me Welcome to the World Bib and Burp Set

 Little Me Giraffe Gown
Gender Neutral Lovey
Rules:
The contest is open to US 18+. Giveaway will end on May 18, 2016, at 11:59 PM PST. The winner will have 48 hours to confirm their win, after I email them, or a new winner will be chosen. I am not responsible for lost or stolen mail.