*Products Received. Opinions Are My Own.
I am a bit unlucky when it comes to having curly, straight, wavy, frizzy, you name it hair! I have it all! My hair is pretty crazy and confused. If only I had 6 Tips To Perfect Bouncy Spring Curls…
Somedays, I would like to wear my hair curly, but only parts of it will be curly because the top layer of my hair towards the front, likes to be stick straight :/  So if I want to wear my hair curly, I have to curl those pieces to match. Otherwise, I just go the flat iron route and just smooth it all down and get a sleek look. Both styles take time of course!
I received some products from ABBA to see if they would help with my curly/straight hair problems. I love the scent of these products. Very clean smelling (except the curl finish spray and gel, they have no scent), and after my hair has dried, my hair still smells amazing! Love that.
I received these products: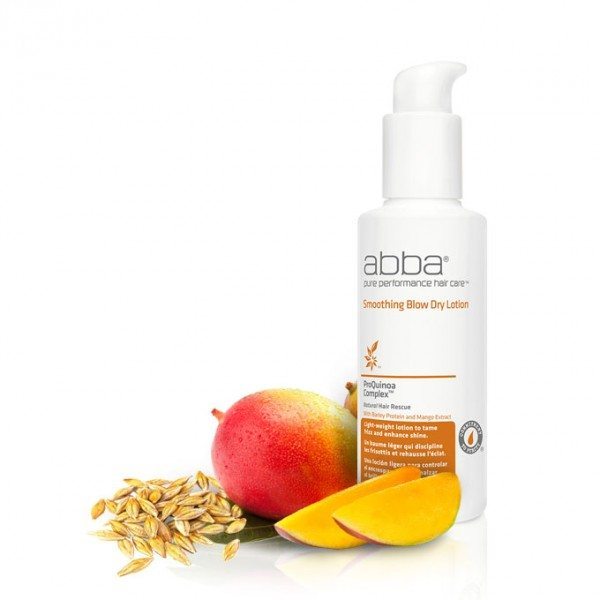 ABBA Pure Performance Smoothing Blow Dry Lotion. I put this in my hair when my hair is wet. It goes in nicely and leaves my hair fresh smelling. It is lightweight and when my hair dries, it has a nice sheen to it. Once hair is blow dried, you can add a little more for finishing touches! Retails for $18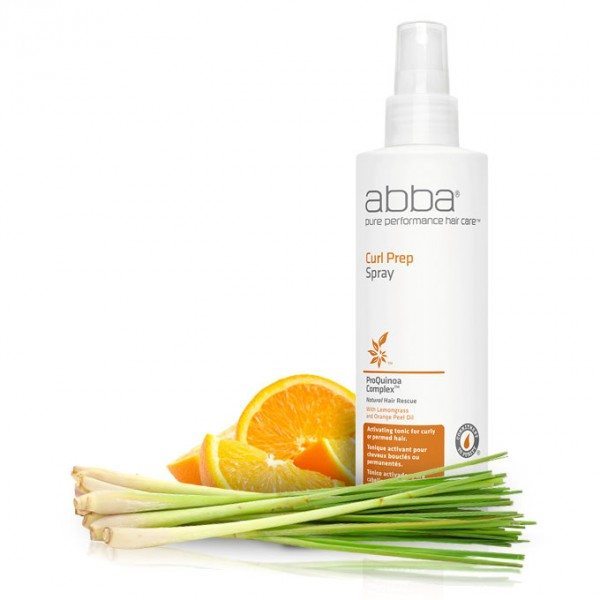 ABBA Pure Performance Curl Prep Spray. This spray allows you to create a shape to your curls and adds life to dehydrated naturally curly or permed hair. Just spray it on wet/damp hair and scrunch your hair a bit or use with a diffuser. I really liked how it defined my curls I do have. Retails for $20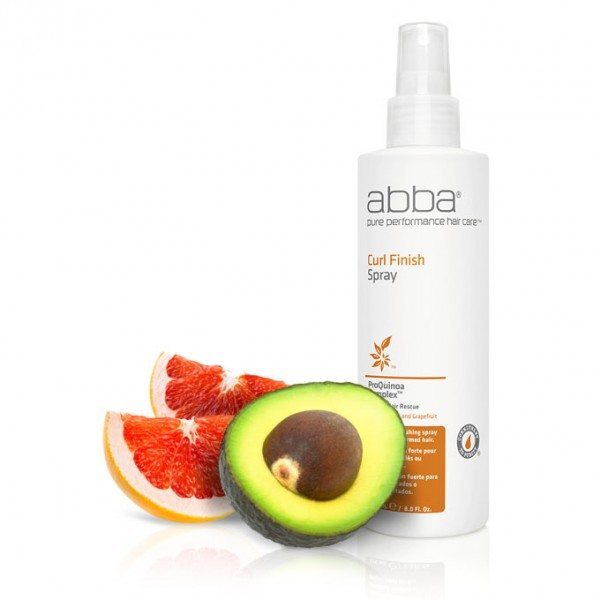 ABBA Curl Finish Spray.  Now this spray HOLDS your hair! You don't need much to get that hold either. Creates a firm, durable hold on all hair types. Mist evenly over finished style. TIP: For a wet look, use ABBA® Volume Gel, comb into style and finish with spray. Retails for $20.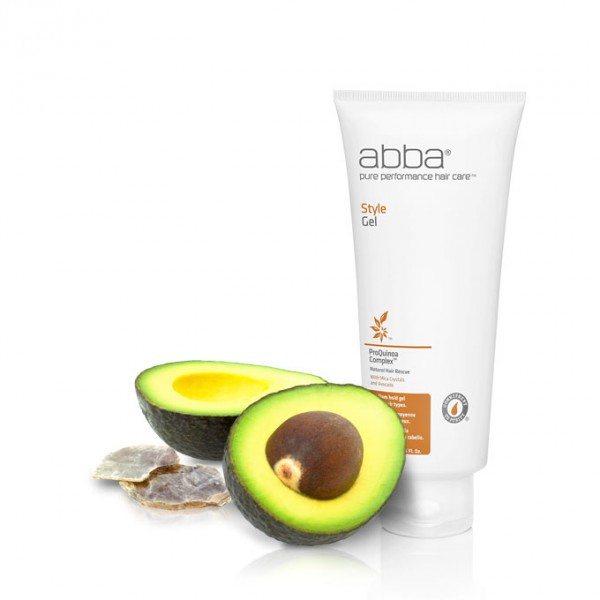 ABBA Style Gel. This adds curls to your hair and allows you to easily style your curls without the crunchy feeling. My hair was still very manageable after using this gel. Apply evenly through damp hair. Style as desired. TIP: To create waves in long, layered hair, dry with a diffuser. It retails for $18
6 Tips To Perfect Bouncy Spring Curls
1.   Curly hair does not rely on dramatic styling techniques, instead, product fundamentals are essential for success!
2.   The correct use of your towel after washing your hair is essential to a beautiful curl.  Never rub the towel on your hair but rather blot it or wrap it up so it can absorb the moisture without disrupting the hair.
3.   Always use a large, wide-tooth comb to eliminate any knots.
4.   First, you must smooth and coat the hair shaft so your curls won't frizz as they dry. Apply ABBA Pure Performance Smoothing Blow Dry Lotion from root to ends by running your hands through your hair. This will add weight and silkiness to the shaft – controlling the frizz and adding tremendous shine to your hair.
5.   Next, you must enhance and then seal the curl. ABBA Pure Performance Curl Prep Spray works to promote curl definition. Mist this on as you scrunch the hair from the ends up to the root with your palms faced upward, adding a bit more bounce to the natural curl or textured wave.
6.   Add a small amount of gel to the hair and scrunch it in to help hold the curl. These three layers of product work together to create the perfect texture.
Hopefully, us curly (or half curly and half straight!) haired girls will now have a way to help tame those pretty curls! Great tips!
Buy
You can purchase ABBA Pure Performance Hair Care products online at http://www.pureabba.com/.