Pets are family, let us know who thinks otherwise, we sure are positive they are an integral part of your family. And festivals are a fun way of gathering with family members and friends.
This often goes with the idea of how dangerous Christmas goodies are for your pet and you might want to keep your pet away from Christmas celebration, but how can we leave the best fluffy part of our family. Here is how you can include your pet along, in the Christmas celebrations.
7 Ways To Involve Your Pet In Christmas Celebrations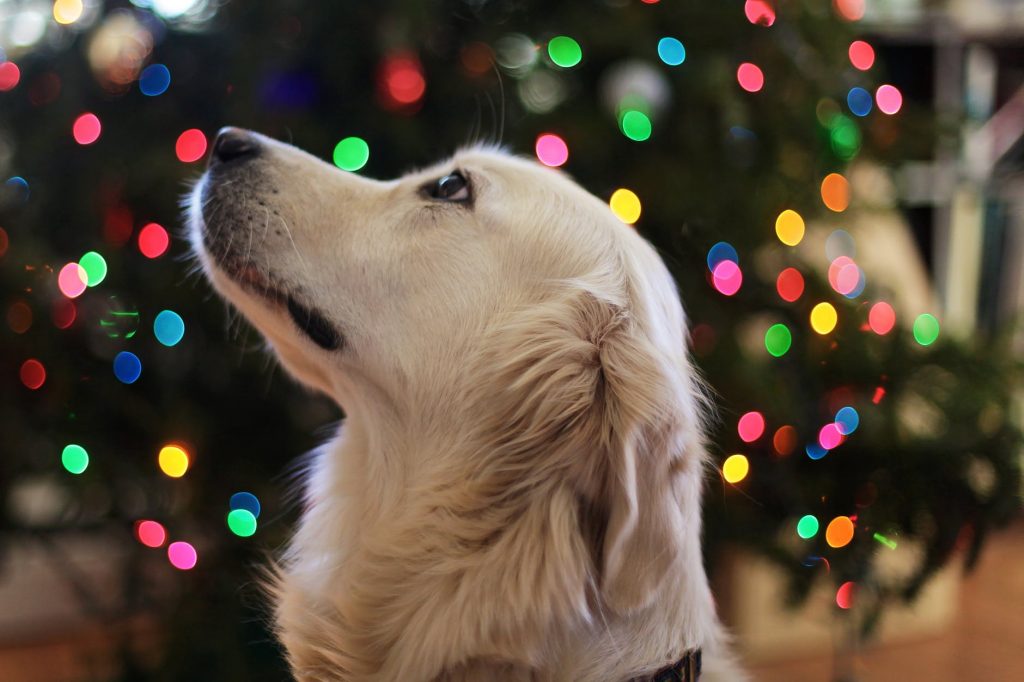 1. Sort or make treats for your dog
Kick-start the Christmas fun with baking treats for everyone, and of course your pet. You can search for the dog-friendly recipes which would be the best for your dog, or simply order the instant Best wet dog food for small breeds. This product is great for the small bread of pets you have at your home, and they would become your pet's personal favorite. After all, they do deserve treats as well. You may as well have some unexpected guests, like your pet's friend so make sure you have enough supplies for all of them. Always keep a lot of them handy to celebrate a happy and fun-filled Christmas.
2. Click pictures with your pet all dressed up for Christmas Christmas is a pet-friendly occasion and this way, you may as well find tons of pet supplies from the nearest store. Search for goodies so that you can dress up your dog in an attractive outfit and yourself as Santa. Click a cute picture to make the festival memorable.
3. Spend the eve binge-watching movies or series with your fluffy favorite Get all cuddly with your pet inside a blanket on the couch and enjoy binge-watching pet-friendly series or movies. There are a lot of movies you can watch with your pet, dig up the web and download such movies to watch with your partner in fun. Also keep along some great snacks your dog could enjoy while watching the show, alongside you.
4. Opt for plants that are safe for your pet. There are a lot of ways in which decor of Christmas can be deadly for you. So, you need to probably ditch all of them or make them entirely out of your pet's reach in order to have a holiday without an issue. Again, search for the plant which would be your dog's best friend too as Mistletoe, Poinsettia, and Holly are absolutely dangerous and should be avoided at any cost.
5. Make ornaments customized for your pet Ornaments are great and you would love to decorate the Christmas tree with every other kind of ornaments and sprinkling object you may find. Here is an alternative inclusion related to your dog. You can make simple and beautiful clay samples of your pet's paw and beautifully decorated it. It can also be hung on the Christmas tree, making your dog a part of the decoration. Should you have done it, it would look so beautiful as well.
6. Pet-friendly stocking can be hung alongside others Stockings are a part of Christmas and everyone loves hanging them around in the house. It is also a great opportunity to include your pet in the same. So, when you get some for you and your family, get one for your pet as well. Also, you can include something exciting, like writing your furry friend's name on the sock and then hanging it safely across the fireplace. This goes by with all the other stockings of your family.
7. Donate on your dog's behalf and then get going for your outdoor fun. You can plan out outdoor activities with your pet such as hiking etc and while you get started, you may as well stop by an animal's shelter and make donation tagged with your dog's name. You may also choose to let your pet accompany you while you decorate your house with all the Christmas goodies. If you go by your neighborhood, you may as well let your pet accompany you. You can have all the fun with your pet as well, after all, Christmas is no signature celebration for us only.
What ways do you include your pets in Christmas Celebrations?