If you're looking for an exotic travel destination, look no further than the Philippines! I have listed below 9 Reasons To Visit The Philippines This Year if you are not sure about going there.
This country is located in Southeast Asia and is one of the most attractive places. The Philippines is known for its delicious seafood and stunning beaches.
The Philippines has crystal clear water, white sand beaches, beautiful coral reefs and so many amazing places to visit! You can easily find accredited hotels in the Philippines to help accommodate you and your family during your stay. The Philippines is made up of more than 7000 islands so there are plenty of gorgeous beaches to choose from! It's also a great place to retire, thanks to its tropical climate and low cost of living.
Fun Fact
The Philippines was named after King Philip II of Spain. And, as of 2021, it had a population of around 109 million people which makes it the world's thirteenth-most populous country!
9 Reasons To Visit The Philippines This Year
I am not sure I NEED reasons to visit the Philippines, but if YOU do, then I listed them below! This country sounds so heavenly! Whether you are traveling alone, with a partner, or with your kids, The Philippines is the place to go!
– The Philippines is home to some of the most beautiful beaches in the world. Whether you're looking for a place to relax or a place to party, you'll find it here. There are no shortages of gorgeous beaches in the Philippines! One of the most talked about beaches in the Philippines is the one on Great Santa Cruz Island. It is a small inhabited island in Zamboanga City in the southern region of the Philippines. It is famous for its pink sand! What a dream it would be to lay out on a beach that has PINK sand!!! Pure heaven!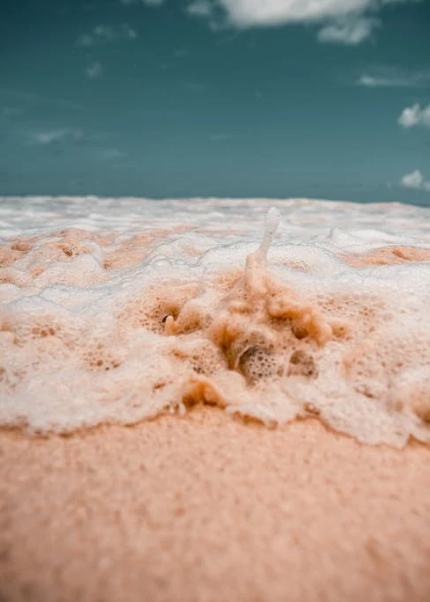 – The food in the Philippines is absolutely amazing. If you love seafood, you're in for a treat. And even if you don't eat seafood, there's still plenty of delicious food to enjoy. Adobo is a ubiquitous dish everyone devours in the Philippines. Adobo or adobar is deliciously cooked food in a stock or sauce that has various seasonings in it like paprika, oregano, salt, garlic, and vinegar. The dish is cooked with pork or chicken and sometimes with only vegetables like kangkong or sitaw.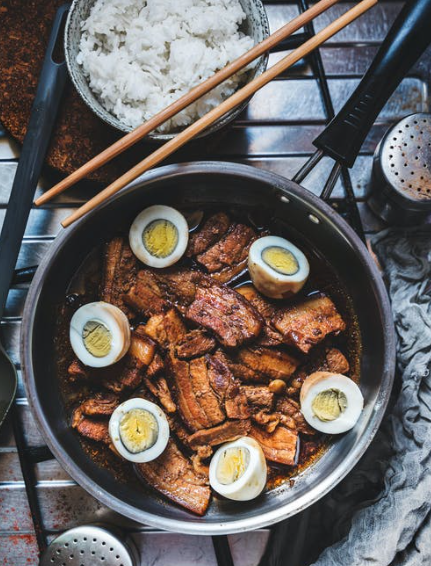 – The people of the Philippines are incredibly friendly and welcoming. At first, some Filipinos are shy (who isn't when you first meet someone??), but they love meeting and getting to know new people. They are easygoing with a good sense of humor. My kind of people!!! They love having people around to chat with and have fun! You'll feel right at home from the moment you arrive.
– The climate in the Philippines is perfect if you're looking to escape the cold weather back home. It's warm and sunny all year round! The average yearly temperature in the Philippines is around 79.9 °F. Nice and comfy! The Philippines has a tropical maritime climate that is usually hot and humid. There are three seasons: a hot dry season from March to May; a rainy season from June to November; and a cool dry season from December to February.
– Retirement is a popular choice for foreigners in the Philippines because of its climate and low cost of living. If you're looking for a place to retire, this is it.
– The cost of living in the Philippines is incredibly low. International Living reports that you could live very comfortably on $800-$1200 a month, which would cover housing, utilities, your food, healthcare, and your taxes! Yes, please! You'll be able to vacation and/or settle down there and live comfortably on a budget.
– There are so many things to see and do in the Philippines. From stunning beaches to hiking and exploring the jungle to visiting ancient temples, you won't be bored for a moment. Cebu is the Philippines' number one most visited tourist destination. It offers the widest range of things to do and awesome attractions. Cebu is the "Jack of all trades" among tourist spots in the Philippines.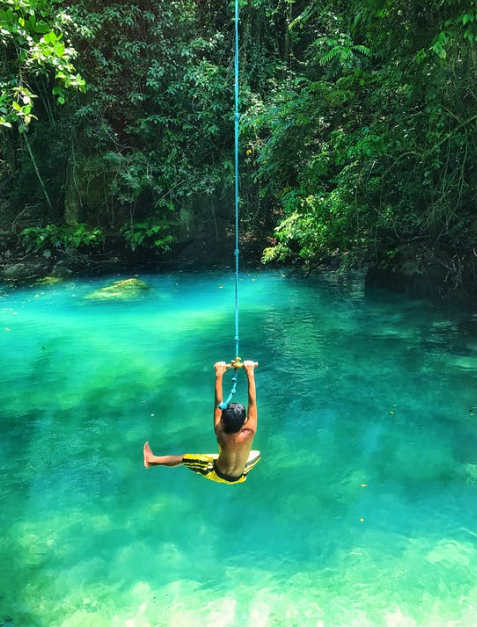 – The Philippines is truly a unique and amazing place. You have beautiful beaches, nice and friendly people, low cost of living, comfortable weather all the time, and you get culture and history too. It's like nowhere else in the world, and you'll never forget your time here.
-Natural wonders! If you are into natural wonders, the Philippines is where it is all at. They have underground rivers, rice terraces that are breathtakingly beautiful, stunning places to dive, and SO much more!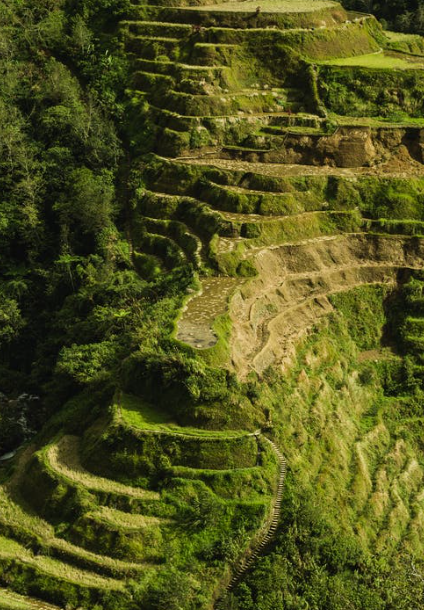 So if you're looking for an exotic travel destination with plenty of beaches and delicious food, look no further than the Philippines! Thanks for reading! I hope this has convinced you to visit the Philippines this year. If you have any questions, feel free to leave a comment below. I would love to hear from you!
PIN IT