My little girl, oh how I wish she was more girly! She will not let me touch her hair and when I try to put in a ponytail or hair clip, she gets so upset with me! So when I find cute clothes at least I can say my daughter is somewhat girlie, then, right? But she certainly loved this Barbie Clothing!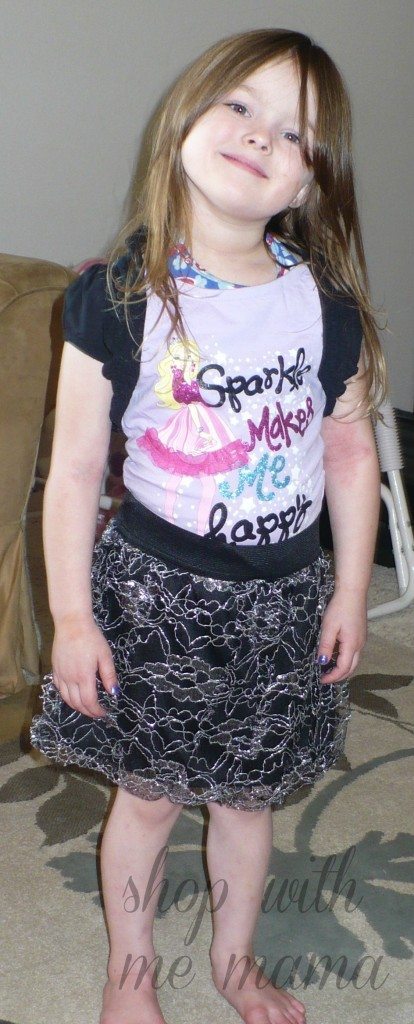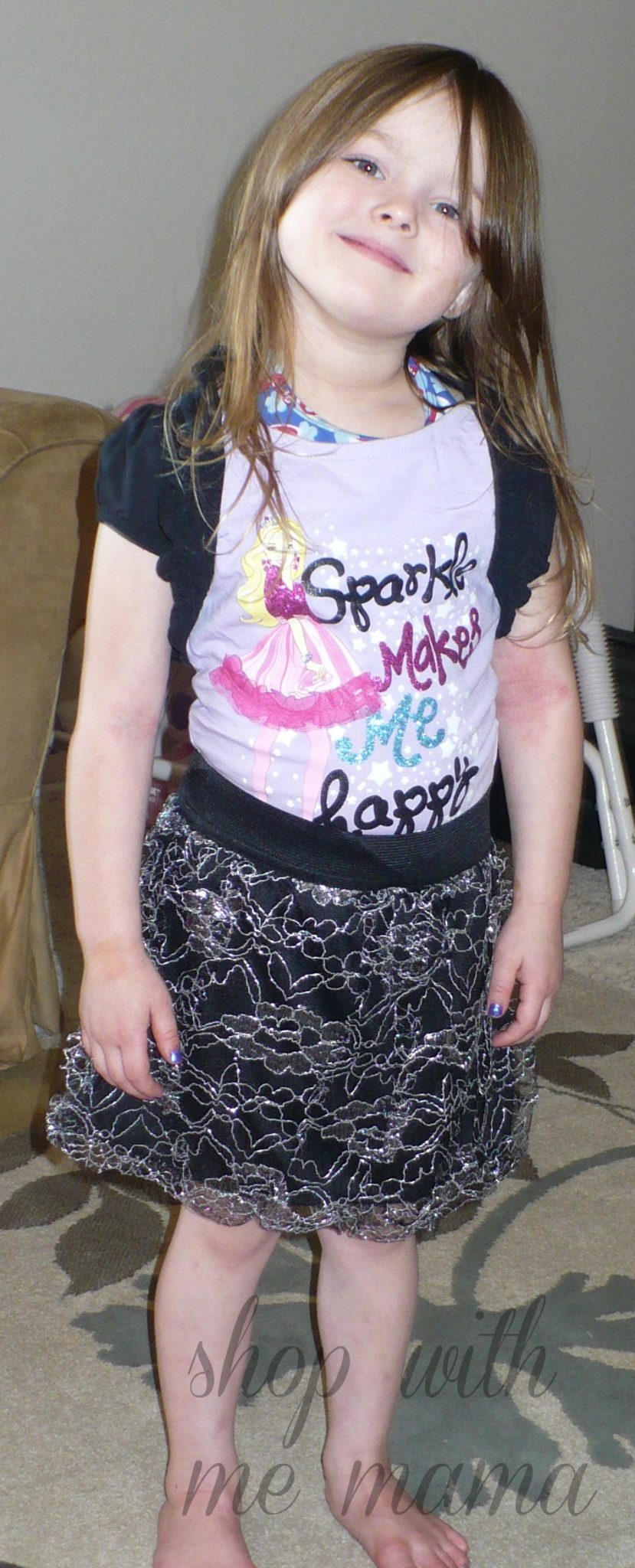 And oh my goodness I found some super adorable clothes for my little girl! They are the adorable Barbie Clothing!! I was sent two outfits for my girl and they certainly are cute. I love all the frills, pinks, and sparkles that are on them. Too cute for any little princess in your home.

I had to make my daughter do a small fashion show with me, to show you all how adorable and cute these Barbie clothes really are. My daughter was VERY hesitant but FINALLY agreed, sigh.
Okay, I took out the videos I did because you would have to download them to your computer to watch, and I don't want strangers downloading my daughter on their computers 😉 I hope you all understand!
As you can see, from those videos these clothes are just too cute! They are good quality clothes and they are inexpensive!! That is the best part. Kids grow soo fast, so I can't see spending a ton of money on an outfit they will out grow soon. The Barbie clothes collection is totally affordable.

We also received a fun Barbie digital camera so that my kids could use it to take pictures of my daughter's new clothes. But instead, they went around the house and outside and took Tons of fun pictures! They went on an adventure to remember! So adorable!!!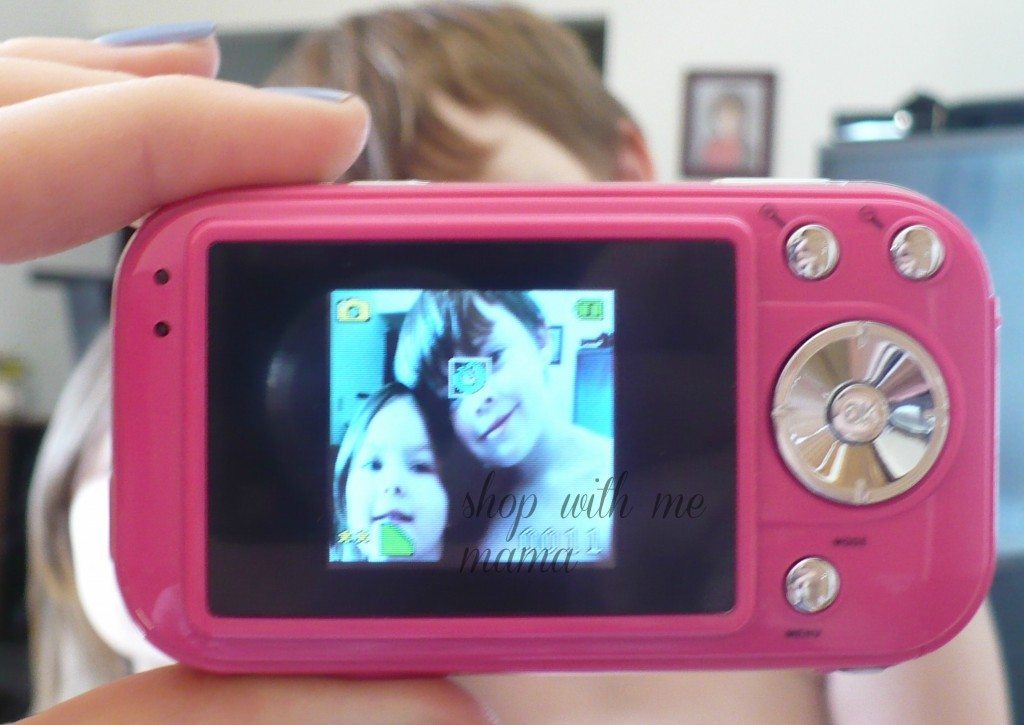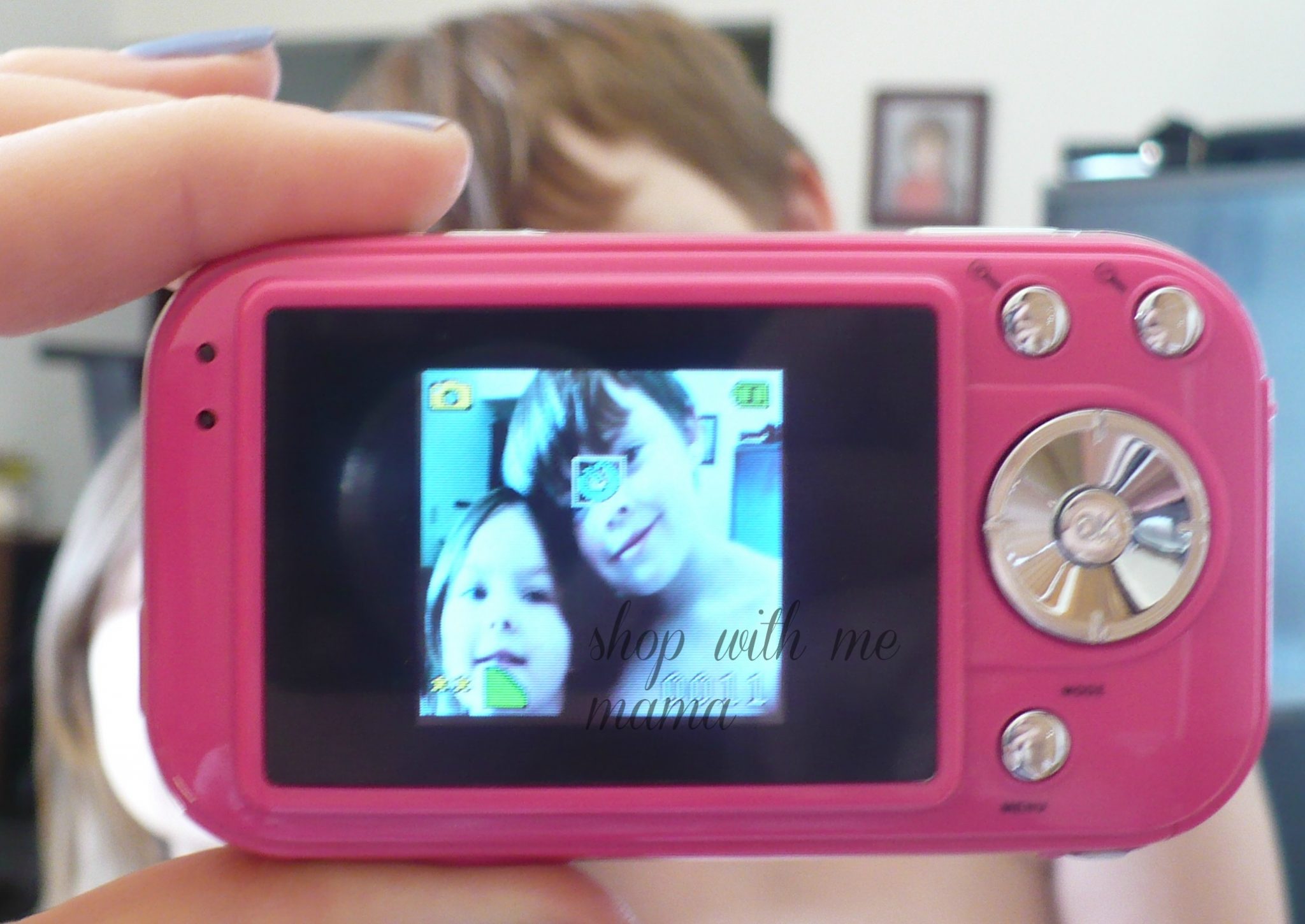 The outfits my daughter received, were the Barbie Toddler Girl's Sparkle Top and Skirt (which is ONLY $11.89!!!) and the Barbie Toddler Girl's Tutu Dress and Leggings (again, this is only $11.89!!!). Talk about cute outfits for hardly any money.
Buy
You can purchase the adorable Barbie Clothing online at Kmart.com!
Disclosure:
I participated in a campaign on behalf of Mom Central Consulting for Barbie Clothing. I received a sample package to facilitate my review as well as a promotional item as a thank-you for participating.