Barbara Lazaroff – Flame of Life Dinnerware
I love eating meals together as a family! Each  night, I really look forward to it and so does my family. I also enjoy having nice dishes to eat off of. I have a very nice set of dinnerware just for Thanksgiving and Christmas, but I wanted something bright and bold for Spring/Summer!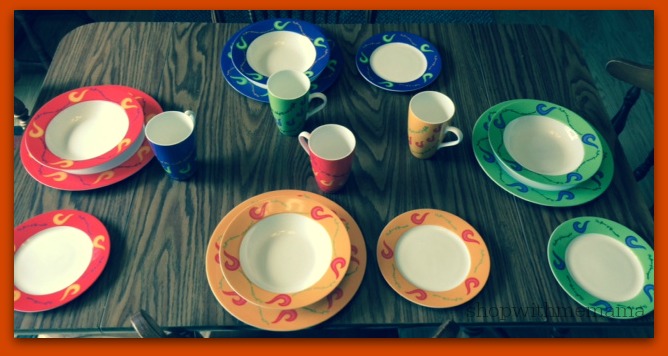 I received a gorgeous dinnerware set. It is called 'Flame of Life Dinnerware
' and it is a limited edition dinnerware set by Barbara Lazaroff. The set is so pretty and vibrant! Perfect for those spring and summer feasts or Mother's Day brunch!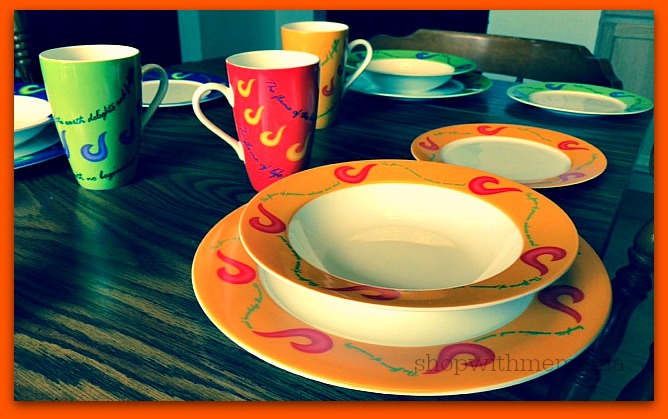 This is a 16-piece (service for 4) in fine bone china. It includes four vivid colors and draws inspiration from Barbara's own signature style and distinctive flair.  Each piece carries one inspirational line from "The Flame of Life" poem, which Barbara wrote in 1996 to connote the importance of striving for excellence and living a life filled with purpose and passion.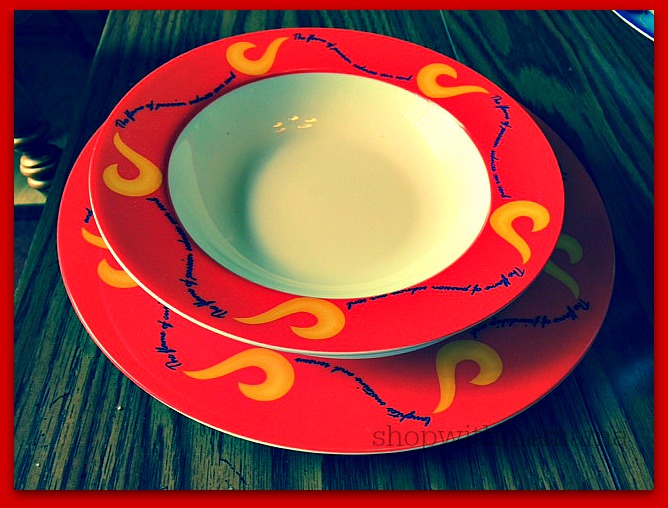 A portion of proceeds from each set will be donated to Meals on Wheels, an organization which Barbara has supported for over 30 years that provides home-delivered meal services to people in need.  The collection, which debuted on the eve of the Chinese New Year, is exclusively available on Amazon for $125.00.

 Isn't this a gorgeous and cheery dinnerware set?!?