This post is all about the Best Alternative Engagement Rings. There are few things as exciting as meeting, getting to know, and falling in love with someone you can see growing old together. While there are plenty of fish in the sea, it's tough kissing a bunch of frogs before you find your prince.
You may be with someone who is more traditional and wants to pick out your engagement ring on their own and make it a surprise; perhaps you'll be the recipient of a family heirloom.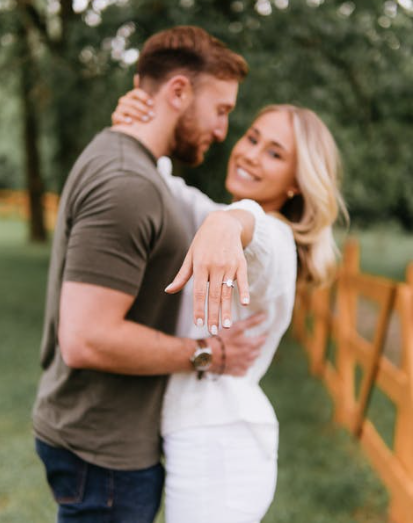 But, these days, it's not uncommon for the person who will be wearing the ring to have some say in the style of the ring, from metal type to stone type. Even more, people have an issue with how natural diamonds are mined, which puts them on a hunt for an alternative to traditional, earth-mined stones.
Best Alternative Engagement Rings
If you're such a person and need some inspo on what type of alternative engagement ring suits you, keep reading for the best alternative engagement ring ideas.
Lab-Grown Diamonds
Some people love the look of traditional diamonds but have an issue with the inhumane conditions in which they're mined, or maybe a problem with their price point.
Enter lab-grown diamonds. While they look the same as traditional and are virtually indistinguishable, you have peace of mind knowing they are cruelty-free. Man made diamonds make the perfect center stone for an engagement ring, have a timeless appearance, and cost significantly less than their earth-mined counterparts.
Birthstone Rings
If your birthday is in April, this one may not be up your alley (unless you want a diamond, in such a case, go lab-grown), but birthstone engagement rings are having a significant moment right now.
They make stunning stones for engagement rings, from gorgeous semi-precious stones like Amethyst and Opal to precious stones like Sapphire, Ruby Stone, and Emerald.
Show your partner that you're meant to be by having both of your birthstones set into "you and me" style engagement rings. If you're going to be blending a family with you and your partner's children, it's a sweet touch to add the children's birthstones to the engagement ring's band.
Pearls
The jewel of the sea, the pearl, symbolizes so many things that make it perfect as your choice for an alternative engagement ring. It can be exhausting comparing different engagement ring styles, so if the following words describe your relationship goals, a pearl could be the way to go. Wisdom, protection, good luck, and wealth. Who doesn't want all those things in a marriage?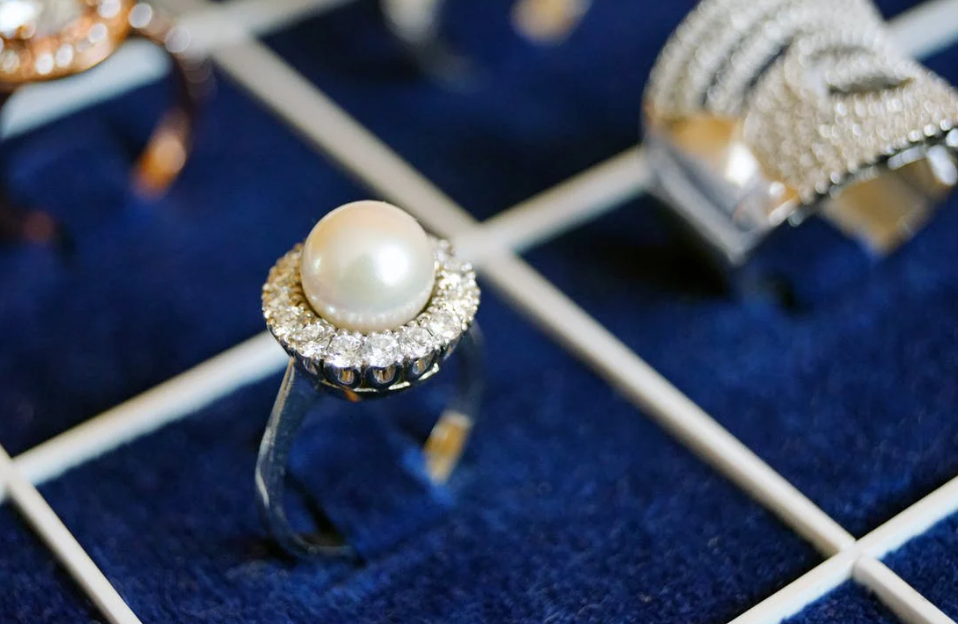 If you have more Avant-garde taste, you could also opt for a black pearl. Not only will it be a unique ring, but black pearls are also known as a symbol of hope and healing for a wounded heart.
A black pearl is extraordinary if you've overcome a lot in your love life and are over the moon at finally finding someone you trust and can see forever. Pearls do require a little more TLC than other engagement ringstone options, so keep that in mind.
Moissanite & Morganite
Similar to lab-grown diamonds when it comes to price point, Moissanite and Morganite are both popular choices for engagement rings and don't seem like they're going to fall out of favor anytime soon.
Moissanite looks like a traditional diamond with a tad more sparkle, making it an easy stone choice to set in any conventional engagement ring setting.
Morganite has a peachier or pinker hue than a classic diamond, making it an excellent choice for girls who love all things pink. With its blushing hues, Morganite is a beautiful choice if you have your heart set on rose gold as your metal choice.
Go Bespoke
If you and your partner aren't limited by budget, designing your entire ring with the help of an experienced jeweler can give you the ring of your dreams, and you're not constricted by anything.
Of course, you want to hire a jeweler whose work you're a fan of, and you feel confident they can accomplish the feat of making the one piece of jewelry you'll never take off, but the sky's the limit to what you can come up with.
Shopping for an engagement ring can be stressful, but it needn't be. By narrowing down the types of stones you like, the size, and the budget, you can have a good idea of what direction to go.
The great thing about alternative engagement rings is that they typically come at a much lower price than a classic diamond. Congratulations and happy shopping!