This post is all about the Top 5 Diamond Cuts For Engagement Rings! Getting engaged is one of the biggest milestones in anyone's life. Making the decision to commit to one person for the rest of your days and possibly start a family together is the start of a beautiful journey the two of you will take together.
But, before you can enjoy the ride, someone's got to pop the proverbial question. While coming up with the perfect proposal plan can feel nerve-racking, so can finding the perfect ring for your partner.
And while there are many styles of engagement rings out there, from traditional white diamonds to alternative engagement ring styles, it can feel like a lot of tough decisions.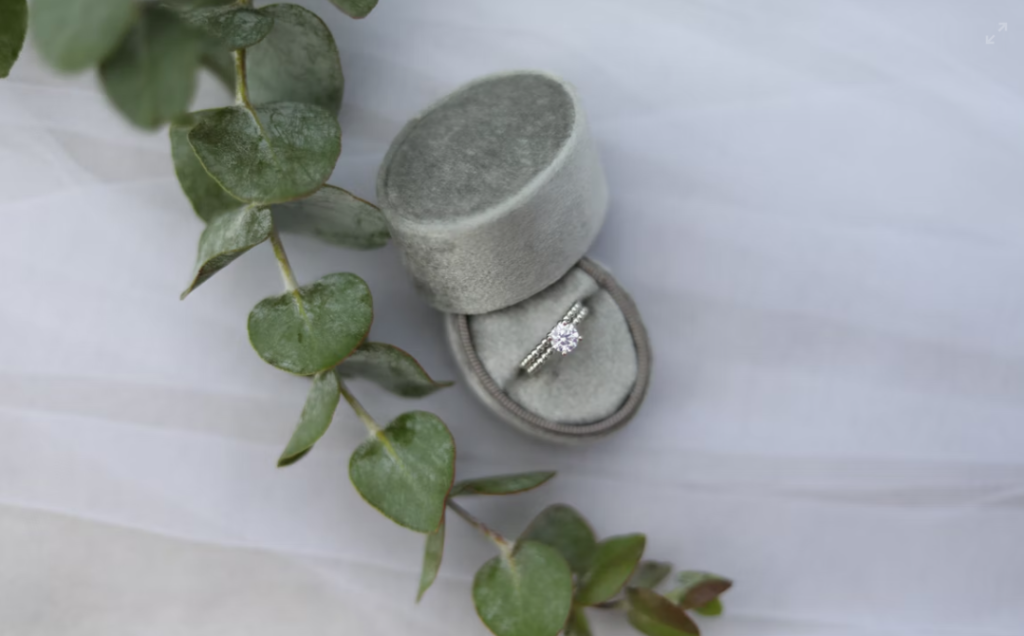 Top 5 Diamond Cuts For Engagement Rings
If you've got your heart set on a traditional white diamond ring but aren't sure about the cut your partner would prefer, keep reading for the most in-style diamond cuts this year to help you narrow down your decision.
Round Cut Reigns
Rounding out the top of the list (pun intended) is the classic round-cut diamond. The round cut is the most popular cut of diamonds for engagement rings and has been for the last few years.
Its classic cut has been in favor since it first hit the scene in the 1800s. Whether you go with an Earth-mined or lab-grown diamond, you can't go wrong with this timeless classic cut.
Oval Diamonds
Some women don't love how a perfectly round diamond looks on their fingers and want something more elongated and flattering. Enter oval cut engagement rings.
Oval-cut stones are not only more universally flattering on virtually any finger size, but they also make the stone appear larger than a traditional round cut.
Oval-cut stones are also massively in trend because they look beautiful in an East-West setting. If you're unfamiliar with this trending setting style, it takes a stone and flips it to be set horizontally, giving it a wider appearance. The oval is the most popular stone shape in this fashion-forward and chic setting.
Marquise Cuts
Some people, they associate the Marquise diamond cut with their grandmothers, but the Marquise is roaring back in popularity this year. Expect to see the Marquise cut stone on the hands of major fashion players and celebrities getting engaged in 2022 and 2023.
The Marquise cut stone looks great in a traditional, East-West or You & Me ring setting. In addition to diamonds, Marquise is flattering on other precious stones too.
Noteworthy Marquise diamond wearers are Victoria Beckham and Catherine Zeta-Jones, so you're in good company with this cut.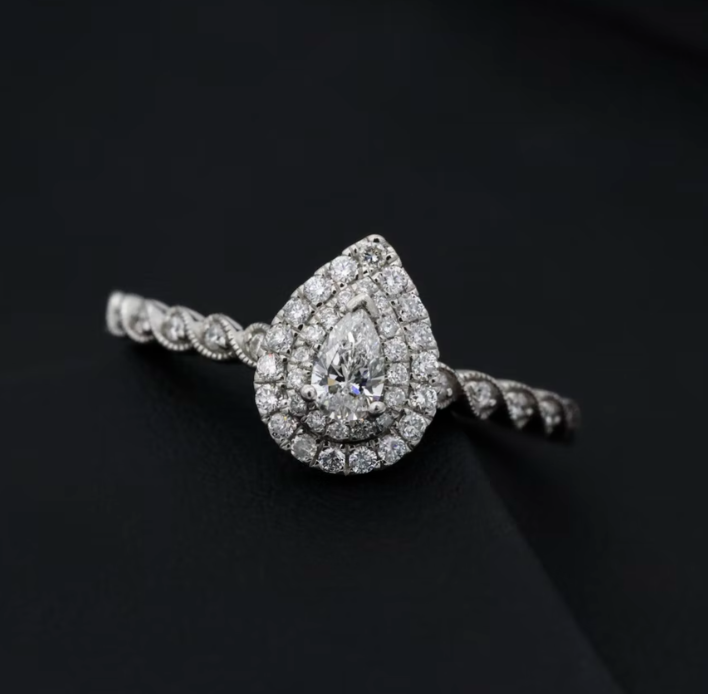 Teardrop Diamonds
While you may already be familiar with the on-trend teardrop-shaped diamond as a pear shape, with its current time in the spotlight, the pear is going by another name. The pear-cut diamond can be set in either direction, but when set with its pointed tip up, it's known as a teardrop.
Megyn Fox most recently became engaged with the "you and me" set of two teardrop stones in traditional white diamond and emerald stones.
The teardrop shape graces the fingers of brides at every step of the style spectrum and is easily the most popular cut behind the classic round stone.
Heart-Shaped Stones
Once considered a cliche for young teens, heart-shaped diamonds are the choice of a lot of women when it comes to their engagement rings this year.
Engagement is, after all, an incredibly romantic matter of the heart, so whether you're wanting to take things literally with your stone choice or just looking for an air of whimsy when it comes to your betrothal ring, the heart-shaped engagement ring is a fun choice.
Make things even more adorable by opting for a colored stone like a pink diamond or a ruby in the heart shape cut to make your engagement ring a colorful conversation starter.
Deciding on the type of engagement ring you want to wear for the rest of your life is not without several decisions. From the band's metal type, stone type, and more, the cut of your stone will make the biggest impact.
If you're looking for a cut that isn't always the traditional choice, there are several mentioned above that fit the bill. Congratulations and happy ring shopping!