*Sponsored post written by Katy
If you like to go camping but you can't stand the idea of sleeping in a tent, then it's time you tried out a campground with yurts or cabins. If you're looking for a location for your next great family camping trip (without tents), here are a few highly rated Yurt or cabin campgrounds to choose from in the Pacific Northwest!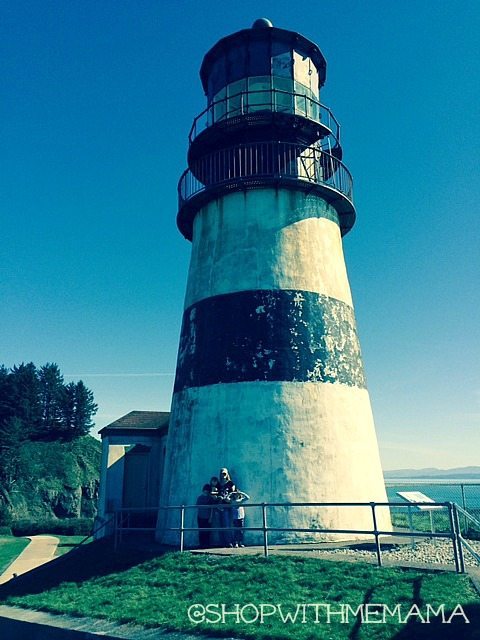 1. Brookings State Park ­ We stayed in a yurt at Brookings State Park. It was quite spacious and will sleep 4 to 6 with a bunk bed and 2 hide­-a-­beds. The yurt has electricity and a fire pit outside. The restrooms are just a short walk away and are well-kept with showers. The best part of this park is the location. It is a short walk to the beach which is absolutely beautiful. The beach is great for tide pools.
2. Cape Disappointment State Park ­ The park yurts are very highly rated and it's listed as one of the best places for yurt camping on many websites. The park is near Long Beach in Southern Washington on a peninsula, at the end of the "longest beach in the world". It's a great place for tide pools so check the tide tables before you go! You can hike up to a beautiful lighthouse as well.
3. Deception Pass State Park ­ Washington. This park has a selection of cabins with electricity. It also has some of the most beautiful scenery I have ever seen. We went on a guided kayak tour of one of the bays and it was beautiful. We got to see seals and eagles while kayaking, but people often see Orcas as well.
With all this traveling, don't forget to prepare your car for fall! Don't want to forget to do that and have something bad happen!