Do you have a gamer in your home? I have three of them! All three of my kids love playing Minecraft and Fortnite! Of course, my kids get outside to play too, but at night they love playing online games with their friends. The best part of all of this? They also get to hear and talk with their friends while playing their games! The best gaming headset under 50? That would be the new Turtle Beach Recon 70 Series Gaming Headset!
*Turtle Beach Recon 70 Gaming Headset was received. This post includes my affiliate links.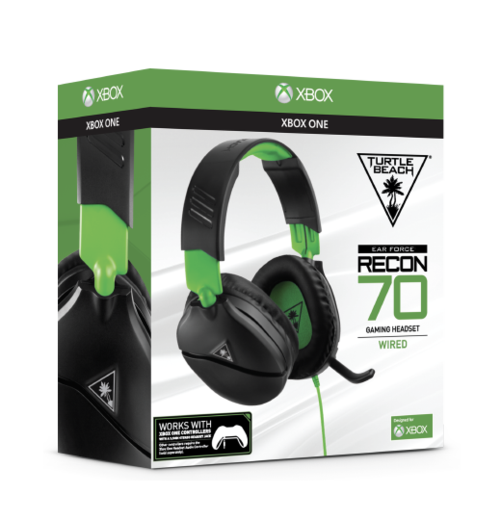 We received the Turtle Beach Recon 70 Series Gaming Headset for the Xbox One. My two youngest have been enjoying this headset so much! They can hear their friends clearly (the sound quality is amazing!) and they can talk to their friends easily. Since moving from Washington to Idaho, my kids have missed their faraway friends so much! Having this awesome gaming headset allows my kids to keep up with their friends from afar.
Best Gaming Headset Under 50
The Turtle Beach Recon 70 Series Headset for Xbox One is lightweight and super comfortable. My kids don't have to take them off or readjust them when they are playing against their friends. They have high-quality 40mm speakers that are crisp and clear, with premium over-ear leatherette cushions that also help cut down background noise.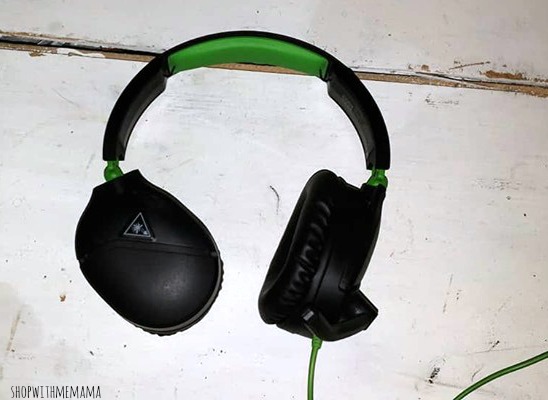 The high-sensitivity mic allows your buddies to hear you clearly and you can easily flip to mute when you don't want your friends hearing you. This gaming headset is also surround sound and ready for some serious gameplay!
It is compatible for Windows 10 PC's and optimized for Microsoft's powerful windows Sonic for Headphones. And, the versatile 3.5mm plug connection makes it perfect for swapping between Xbox One and PS4 Controllers, Nintendo Switch as well as PC and mobile devices. This is truly the best gaming headset under 50! It retails for only $39.95 and has so many great features!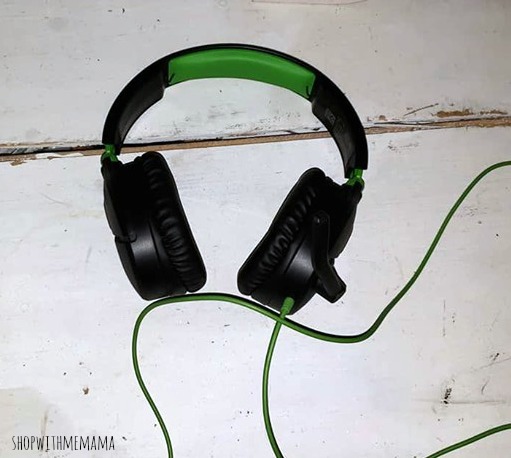 Features/Specs:
*Audio Connection
3.5mm
*Speaker Frequency Response
12Hz – 20kHz
*Speaker Size
40mm with Neodymium Magnets
*Onboard Controls
Master Volume Wheel, Mic Mute
*Microphone
Fixed Omni-Directional Flip-to-Mute Microphone
*Headband Material
Synthetic Leather with Foam Cushioning (ear cups)
*Ear Cushion
Over-Ear, Synthetic Leather with Foam Cushioning
What's In The Box?
*Recon 70 Gaming Headset for Xbox One
*Quick Start Guide
*Turtle Beach Sticker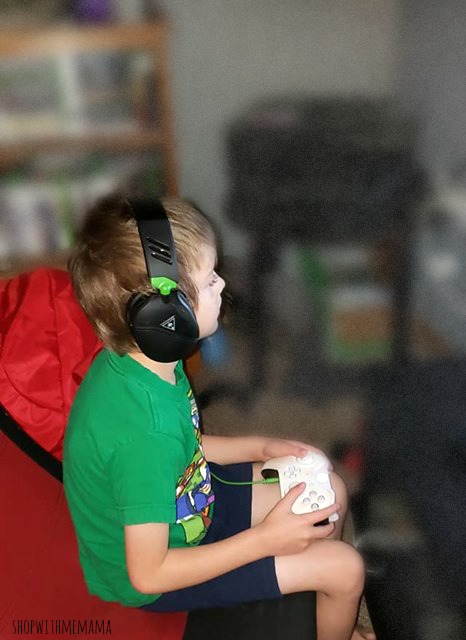 When my kids are playing with their friends and they have to talk to me real quick, they just flip up the mic on their gaming headset to 'mute' their friends. That way, we can have a private convo, while my kids are playing with their friends online. We don't always need that mic on, so we love this feature. Just make sure you don't push the mic up too far as it might damage the mic.
The Turtle Beach Recon 70 Series Gaming Headsets are affordable, comfortable, are high-quality and great for any gamer young and old. Turtle Beach also carries other gaming headsets too. They carry wireless gaming headsets and so much more!
Turtle Beach pioneered the way for high-quality gaming audio with the very first console gaming headset, the X51. Since then, they have led the industry by designing innovative products that take gaming to the next level. Whether you are a newbie gamer or a seasoned gamer, Turtle Beach has a headset for you.
Shop
Visit Turtle Beach online at and grab your budget gaming headset today! Great for holiday gifts, birthdays, or an anniversary! There is a gaming headset in everyone's price range. You can check out the Recon 70 Series line of gaming headsets here.
PIN IT!