*Best Stationary Bike For Getting Fit. Product received. This post includes my affiliate links.
Since becoming a blogger full-time, I have noticed my energy levels plummeting. There are some products that are helping me with my low energy levels, but I still find myself tired! Is this a mom thing? Trying to find time and energy to work out is hard!
I am so grateful to have found All-in-One Desk Bike – Deskcise Pro. This is the BEST stationary bike I have ever owned (I have owned a few in my time!). Why do I think it is the best stationary bike ever? Because I can blog/work while I work out on this stationary bike!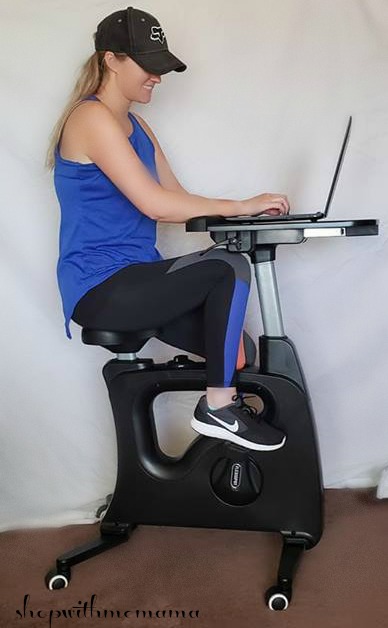 Best Stationary Bike For Getting Fit
The All-in-One Desk Bike – Deskcise Pro by FlexiSpot is amazing. It has a desk attached to it so that I can easily get in a quick workout while I am using social media, checking my emails, or catching up with my friends online.
I do some blogging too, but exercising while I am blogging takes more concentration so I tend to do the other things I mentioned above, while I use this stationary bike.
One Minute To Assemble!
Seriously, it was SO easy to assemble this stationary bike! I just opened the box, pulled it out, and attached the table to it and then I adjusted the table height and seat height.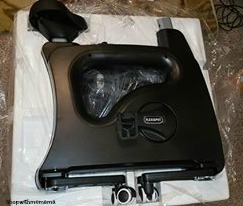 Next, I put in the batteries (it comes with batteries!! Yay!) and slipped on the pedal rubber covers and I was ready to go! SO easy! Okay, it may have taken me 10 minutes to do the setup, but gosh it was easy and quick!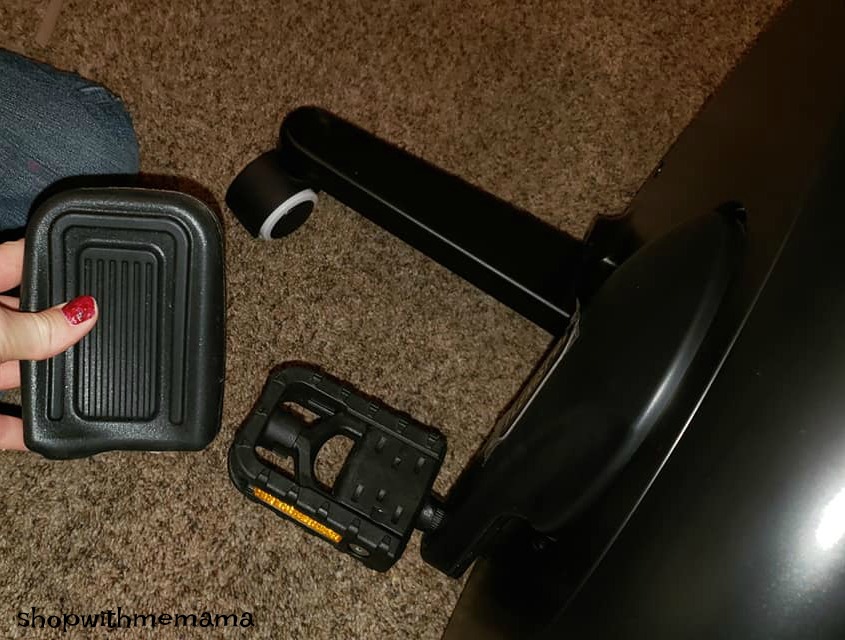 Part Exercise Bike Part Standing Desk
I love this stationary bike not only because I can get some exercise while working, but also because I can use this as an exercise bike OR standing desk when I want to stand. I get awfully fidgety at times!
Moveable, Large Desktop
I was amazed at how large and spacious the desktop was! I can not only put my laptop on there but I can put my mouse too (among other things if needed). I HAVE to have a mouse, I do not like using the scroll thing on my laptop.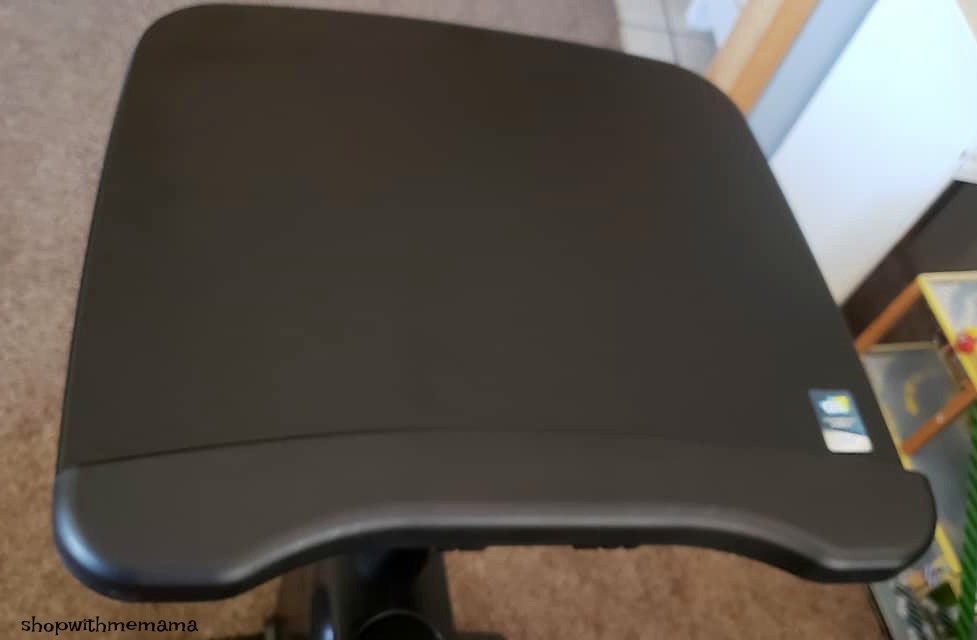 I can easily move the desktop forward, backward up, or down so that I can be comfortable. The table is strong and wide which is great for all the necessary knick-knacks I need near me as I work.
Adjustable Seat
You don't need to get off the comfy seat to adjust it. You simply adjust the seat with a gentle press of a lever under the seat and you are good to go! So easy to do!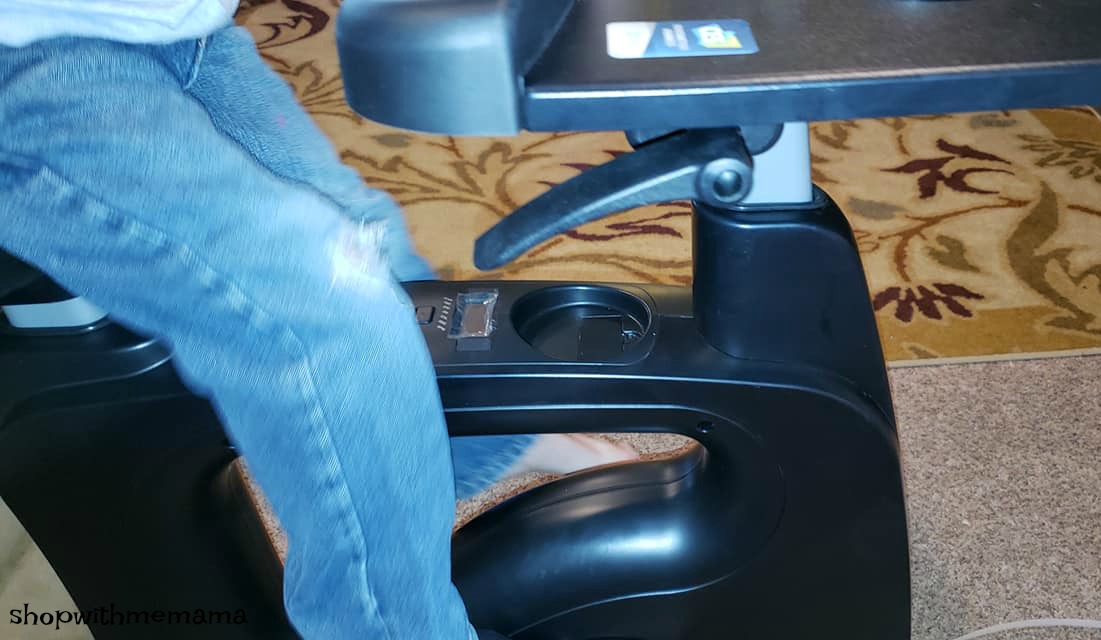 This stationary bike is so comfy to sit on and when you use it, it is very quiet. It has 8 resistance levels which I also loved because I can set the pace and comfort of my workouts with a quick turn of a dial.
You can also time yourself and check the distance you go with the little screen on the stationary bike. I really like this feature because I love knowing how much of a workout I am getting.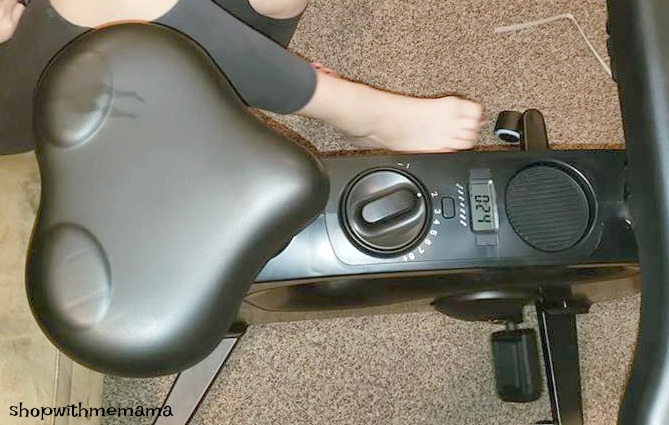 This stationary bike is really the best stationary bike out there. It has so many wonderful features, is easy to assemble, and keeps me active.
This also has a little spot for your water bottle. I am so impressed with this stationary bike! The All-in-One Desk Bike – Deskcise Pro by FlexiSpot has little wheels on the bottom of it so that you can easily move it from room to room. At first, I was concerned about the wheels because I thought that they would move around while I was working out. However, it doesn't! But don't pedal too fast or you might take off!!!!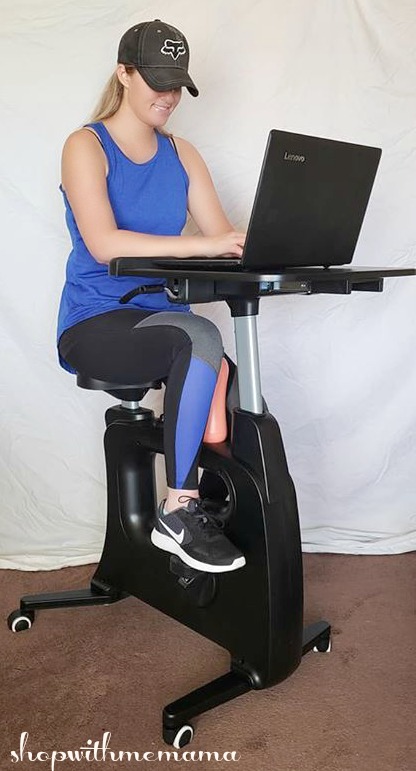 Not Ready For A Stationary Bike? Try The Standing Desk!
FlexiSpot has some really wonderful products. One of them is the standing desk workstation. Every detail of their standing desk riser is designed to help you maintain a comfortable and ergonomically correct position – whether standing up or sitting down.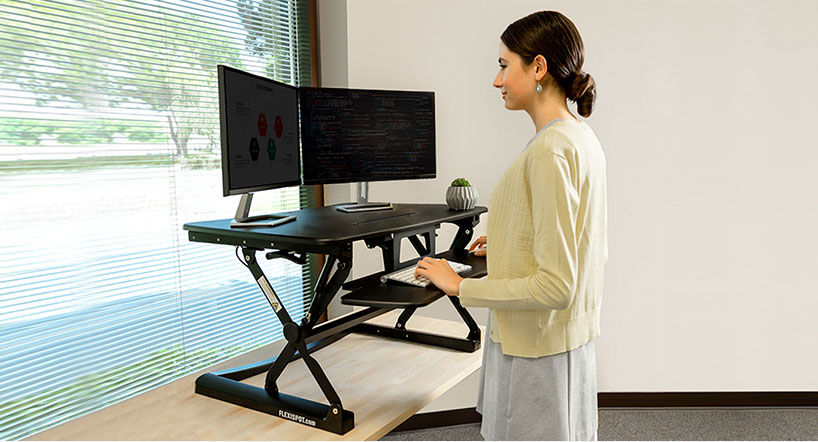 The standing desk also provides a more comfortable reading distance as well as more surface area for your monitor, laptop, tablet, paperwork, and more.
Download Your Daily Planner!
Below, is a daily planner printable to help you get through your working day!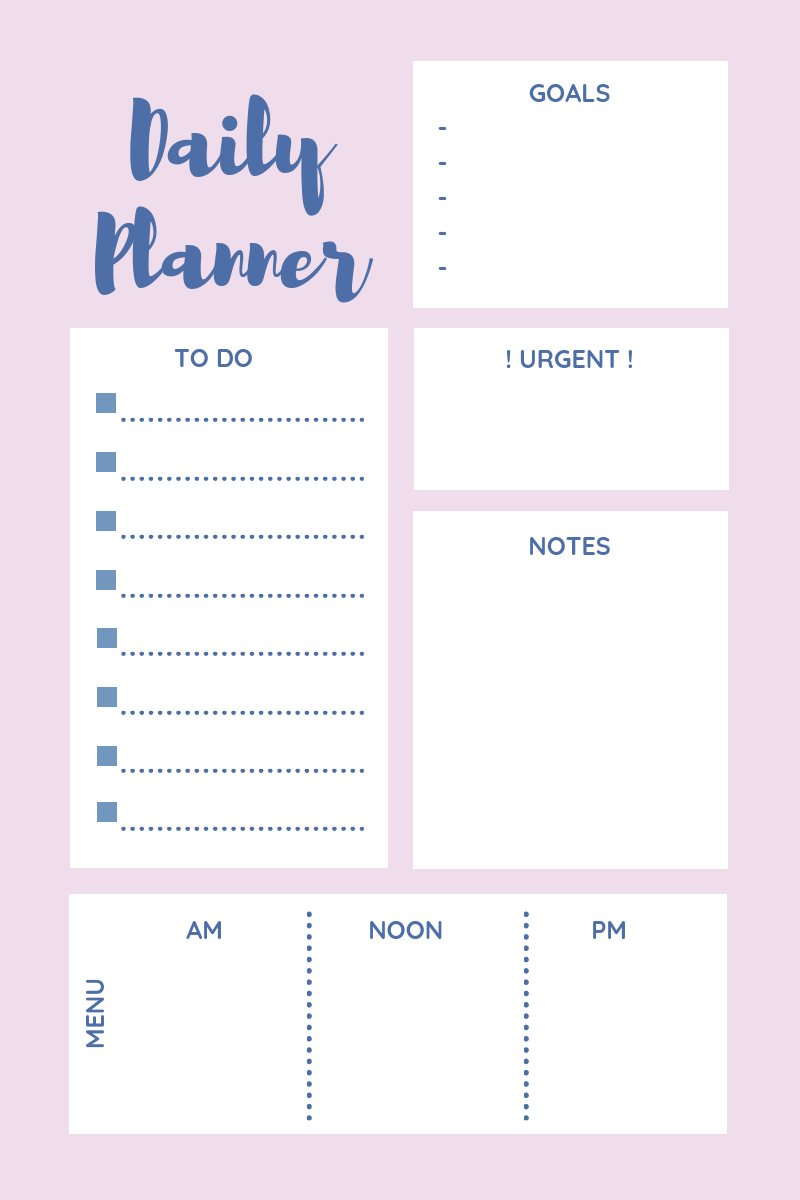 Buy
You can purchase the All-in-One Desk Bike – Deskcise Pro by FlexiSpot online at Amazon.com or https://flexispot.com. This stationary bike comes in black or white. It retails between $299.99-399.99 and you can buy it with a desk or without.