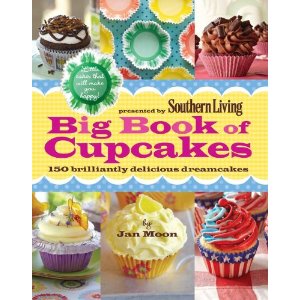 Oh. My. Goodness. Is what I said when I received the Big Book of Cupcakes to review. Wow. Talk about the absolute CUTEST and most creative cupcakes I have ever laid eyes on. No more second guessing myself, when I go to prepare my children's birthday cupcakes. I will be the mom in town that can make those cupcakes 🙂 You know, the moms that are super creative and ALWAYS make the BEST birthday cakes and cupcakes EVER? Yep, I am now one of those moms 😉
All the tricks of the trades are inside this beautifully illustrated cupcake book and it is MINE! Teehee..
The pictures in this book are gorgeous, the details are amazing and it has everything you need to make the best cupcakes in the whole world, seriously.
I sat down with my kids and we took about a good 45 minutes just going through the pages in this book. My kids picked out some cupcakes that we will be making and we are all so excited!
What I also love about this book is that it lets you know where to buy the goodies to put on the cupcakes. Like if the picture shows cute little sugar doggy faces (and it does!), in the sidebar, it tells you where you can purchase those! So, no having to guess or search on the internet! Love that!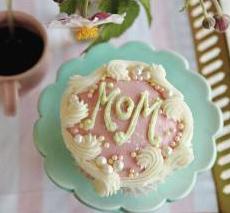 A Bit About the Big Book Of Cupcakes:
It's official: The cupcake craze has taken the world by storm. No longer are cupcakes solely for children-these handheld treats now must pass taste-discriminating adults equally ravenous for the little frosted jewels. Big Book of Cupcakes sets a new standard with recipes for cupcakes that actually taste as great as they look. In addition to the traditional favorite flavors everyone craves, such as red velvet and carrot cake, this book offers fun, new flavor twists like Maple Bacon and Caramel Sea Salt Mocha, as well as easy decorating and serving ideas, from classic to creative. In this book, which is organized by season and the events readers want to celebrate with home-baked cupcakes-from New Years to Christmas, birthdays to "just-craving" days-author and cupcake-bakery owner Jan Moon shares her secrets and most requested recipes. Whether you're making the perfect batch of cupcakes for a child's birthday party or satisfying a very adult comfort-food craving, the nostalgic treats that fill this book are sure to delight and surprise. Plus, Jan's creative tips on how to serve and display cupcakes for parties are sure to be crowd-pleasers.
A Bit About Jan Moon (The Author):
With over 10 years of experience in the Test Kitchens of Southern Living magazine, author Jan Moon has embarked on a venture of her own and opened a bakery in Birmingham, Alabama. In addition to wedding cakes and custom-made treats, Dreamcakes Bakery specializes in delectable cupcakes, and Jan's unique creations keep her loyal customers coming back for more. Southern Living, launched in 1966, is the heart of southern life. Nearly 16 million people turn to the magazine each month for definitive southern recipes, travel tips, gardening guides, and home decorating inspiration. Readers in every part of the country recognize it as the authority for all things southern. They use it, keep it, and live by it.
Buy It!
You can purchase this online at Amazon.com
Disclosure:
I received a product for this review. These are my own honest opinions. This post includes my affiliate link.