Are you searching for the best Old-Fashioned Chocolate Cake Recipe? You will find the recipe below! It goes without saying — that chocolate cake is possibly one of the world's most popular desserts and it chocolate makes you feel better 🙂
All around the globe, you'll find bakers and chefs constantly adapting their chocolate cake recipe in a bid to produce the fluffiest and most tender cake, layered with rich chocolate ganache icing and topped with berries, whipped cream, and other garnishes. Similarly, chocolate cake lovers all around the world relentlessly eat their way through slice after slice in search of the ultimate chocolate cake. Ready to experience the most delicious cakes in town? Visit Emicakes now and indulge in their gourmet cakes made with only the finest ingredients!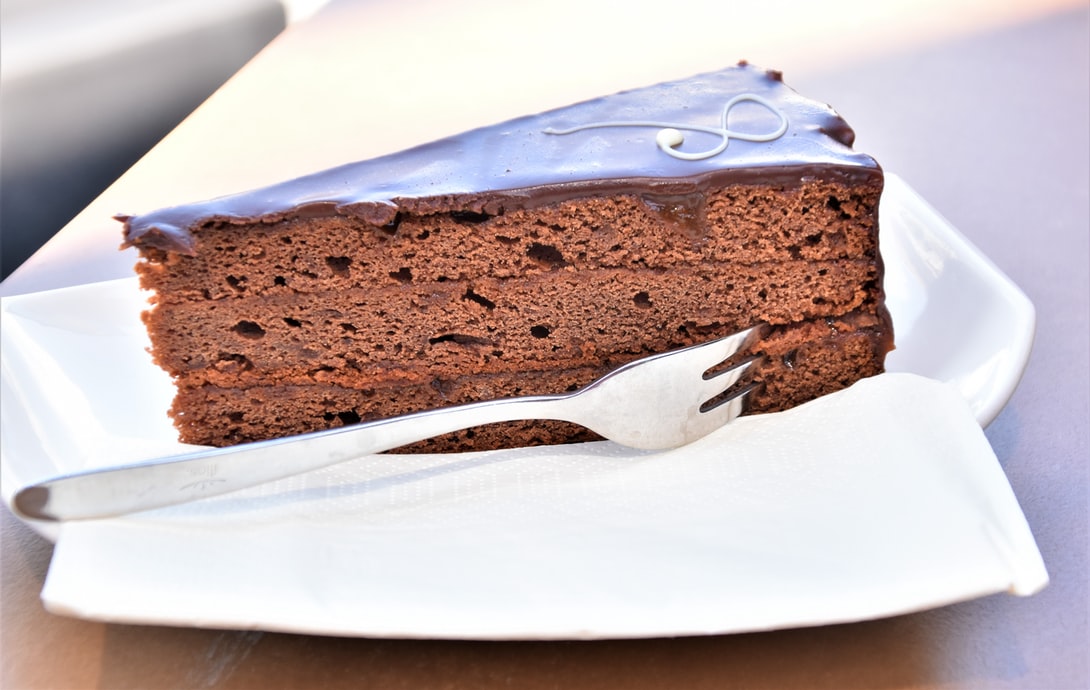 If you're someone who is looking to bake the perfect chocolate cake that even Bruce Bogtrotter wouldn't be able to resist, you've come to the right place.
Today, we share with you one of our favorite recipes for this yummy dessert along with a medley of tips that will help you bake the perfect cake time and time again. Get your mixing bowls, whisks, and KitchenAid stand mixer ready because it's time to master the ultimate chocolate cake!
Old-Fashioned Chocolate Cake Recipe & Tips
(Adapted from a Nigella Lawson recipe)
Ingredients:
Cake:
200 grams of plain flour

200 grams of caster sugar

1 teaspoon baking powder

½ teaspoon bicarbonate of soda

40 grams of dutch cocoa powder

175 grams of unsalted butter, softened

2 large eggs

Pinch of sea salt

2 teaspoons vanilla extract

150 milliliters sour cream
Rich Chocolate Icing: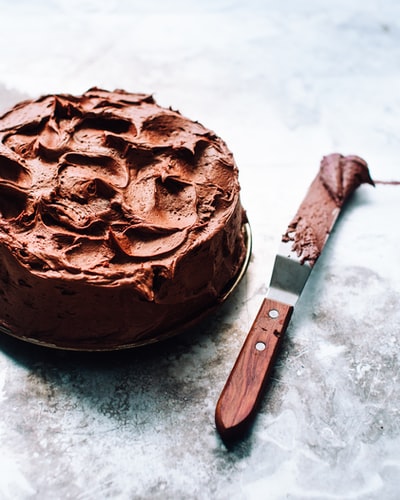 75 grams of unsalted butter

175 grams 70% dark chocolate

300 grams of icing sugar

1 tablespoon golden syrup

125 milliliters sour cream

1 teaspoon vanilla extract
Method to make Old-Fashioned Chocolate Cake Recipe:
1. Allow all ingredients to come to room temperature and preheat your oven to 180°C. Line the bottom of two 8-inch cake tins with butter and baking paper. Set aside.
2. Place all ingredients for the cake – flour, sugar, baking powder and bicarb, cocoa, butter, eggs, vanilla, and sour cream – into your stand mixer and mix with the paddle attachment until smooth.
3. Now whisk together the cocoa, sour cream, vanilla, and eggs and beat this into your bowl of mixture.
4. Divide this batter into your prepared tins and bake until a thin skewer inserted into the middle of each cake comes out clean — about 35 minutes
5. Remove the cakes, in their tins, to a wire rack and let them cool for 10 minutes before turning them out of their tins. Don't worry about any cracks as they will easily be covered by the icing later.
6. To make your icing, melt the butter and chocolate in a good-sized bowl either in the microwave or over a hot water bath.
7. While the chocolate and butter are cooling a little, sieve the icing sugar into another bowl.
8. Add the golden syrup to the cooled chocolate mixture, followed by the sour cream, vanilla, and icing sugar.
9. Spoon about a third of the icing onto the center of one of your cooled cake halves and spread with a knife or spatula. Set the other cake on top, pressing gently to sandwich the two together.
10. Spoon another third of the icing onto the top of the cake and spread it in a swirly, textured way.
11. Spread the sides of the cake with the remaining icing and leave a few minutes till set and then enjoy!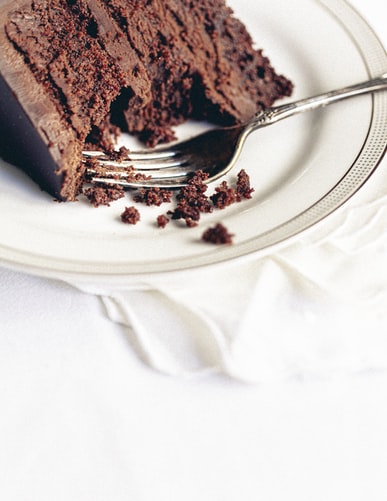 Tips for the Perfect Chocolate Cake:
Always Use Room Temperature Ingredients
Always remove your ingredients from the fridge for at least an hour or 2 prior to baking. This is because when at room temperature, eggs, butter, and other dairy products form an emulsion that traps air. The trapped air expands and produces a tender and fluffy cake after baking.
Use Premium Chocolate and Cocoa
None of that cheap stuff – if you want your chocolate cake to taste premium, you have to use top-of-the-line ingredients. Some of the best brands that we recommend include Callebaut, Lindt, Cacao Barry, and Valrhona. If you can't find these items at your local grocer, we highly recommend ordering them online.
Sour Cream Is King
Using sour cream in a cake may sound odd at first, but you'll change your mind when you taste the results. The creamy texture of sour cream makes your chocolate cake incredibly moist and tender and also helps your cake rise better when it interacts with baking soda.
Measure Your Ingredients Carefully
This is where a digital scale comes into play — the best way to measure out ingredients for baking is by weight. This will ensure that your cake turns out consistent in texture and taste each and every time. Using cups is usually frowned upon as cup quantities differ all around the world and may result in too much or too little of any one ingredient being used.
Don't Overmix Your Batter
Overmixing your batter is a baking cardinal sin and something that should be avoided at all costs. Overmixing will cause the gluten in your flour to overdevelop, resulting in a tough and dry cake.
Enjoy Your Cake At Room Temperature
Last but not least, as tempting as it is to cut a slice and enjoy it right out of the fridge, we highly recommend exercising patience and allowing your cake to come to room temperature before chowing down. This will allow you to fully enjoy all its flavors and will also help soften the cake for a more pleasurable eating experience!
And there you have it — everything you need to know to make the world's best chocolate cake. We hope that you give this recipe a try and incorporate all the tips and techniques we have shared with you today. Happy baking!
PIN IT