Buying a home entertainment system online can be an overwhelming prospect. There are so many features to consider, and making the wrong choice could lead to frustrating video and audio quality issues. But don't worry—with some careful consideration of your needs, budget, and desired features you can find the perfect home entertainment system for your home theater experience.
This blog post will provide guidance on what to look out for when shopping online for a new home entertainment setup. We'll discuss key considerations such as compatibility with existing technology, sound output quality, surround-sound functionality, ease of use, and more.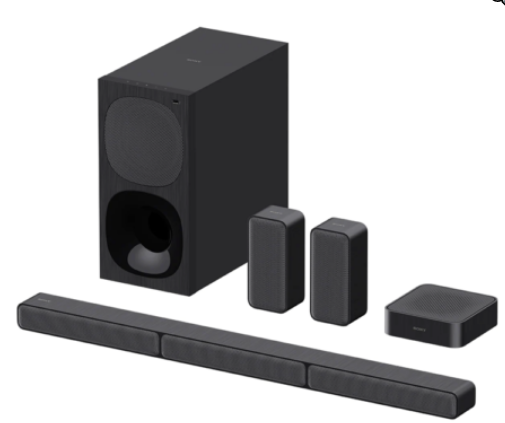 Things to Consider When Buying a Home Entertainment System Online
Below, are some things to consider when buying a home entertainment system online:
1. Price
When shopping for a home entertainment system online, it is important to consider the price. Before making a purchase, be sure to compare prices from different websites and stores. It is worth taking the time to research and find the best deal as each website offers a unique set of products that have different features and prices.
Furthermore, some websites may offer discounts or shipping deals that can save you money in the long run. When looking at the price tag, make sure that there are no hidden costs or extra charges such as taxes, delivery fees, or surcharges. With the right strategies and careful planning, it can be possible to find an entertainment system at an affordable price and enjoy a quality audio-visual experience in the comfort of your own home.
2. Quality
When buying a home entertainment system, your primary concern should be the quality of the product. High-quality materials and components will ensure that it lasts for many years and retains the sound and video integrity – leaving you with an entertaining experience that you can enjoy time and time again.
Ensure to thoroughly read the details of any home entertainment system that you purchase online so you can feel confident about your investment in the best possible quality for your money. Furthermore, take advantage of technology reviews or word-of-mouth testimonials to make sure what you're buying is truly top-notch.
3. Warranties and Returns
When you are making a big purchase like a Home Entertainment System, it is important to do your research and make sure you are familiar with the warranties and returns available before committing to the purchase. Familiarizing yourself with manufacturers' warranties on potentially faulty equipment and retailers' return policies could save you a lot of hassle in the future if unforeseen issues crop up.
It's also worth taking some time to read customer reviews for potential purchases so that you can better know what to expect when buying an expensive system online. Taking extra precautions now will ensure that your new Entertainment System remains both enjoyable and trouble-free for many years to come.
Home entertainment systems are a big purchase and one that you want to be sure you're getting right. With so many options out there and retailers vying for your business, it can be hard to know where to start or what's the best value.
By taking the time to understand your needs and do some research on the products available, you can be sure to find an online retailer that offers exactly what you're looking for at a price that fits your budget. So take a deep breath, relax, and enjoy while you shop home entertainment products online.