Bake Pops Review
Ever since the craze with those cake pops, I have wanted to make them myself but never knew how. I thought it would be way too complicated. Then I came across Bake Pops (the kit) and knew I had a chance at making them with that!!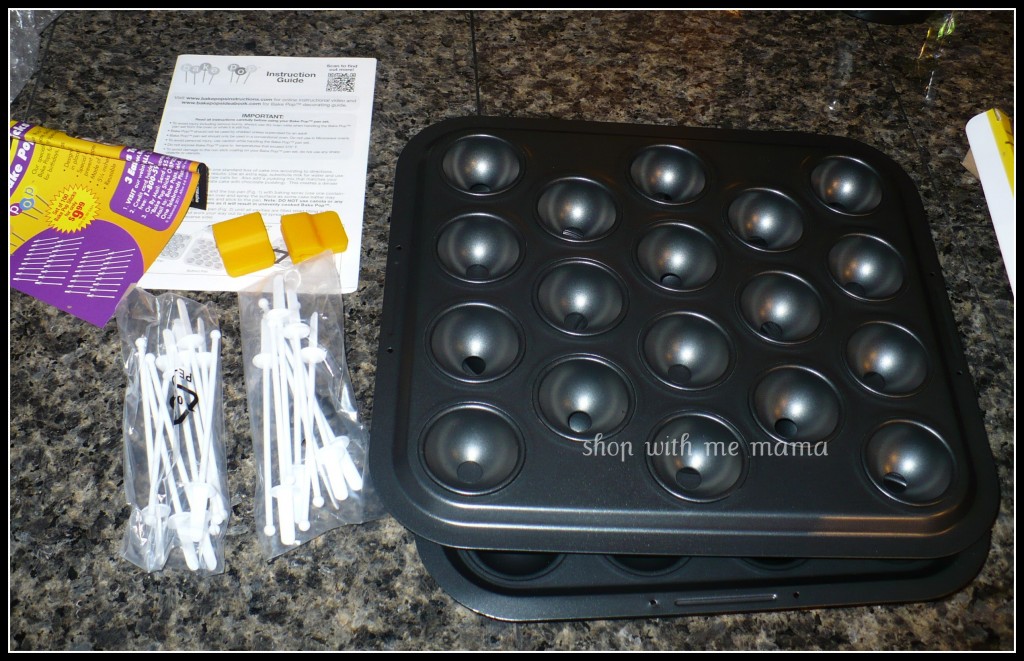 I received two Bake Pops kit, one to review and I guess the other is a giveaway?? Ya, I guess I can give one away 🙂 But first, you MUST read my review in FULL!!!!!
This kit is cool. It comes with one bake pop pan, one decorating idea guide, one squeeze bottle and 18 reusable bake pop sticks! So, pretty much everything you need to make Bake Pops except the cake mix which you have to buy yourself.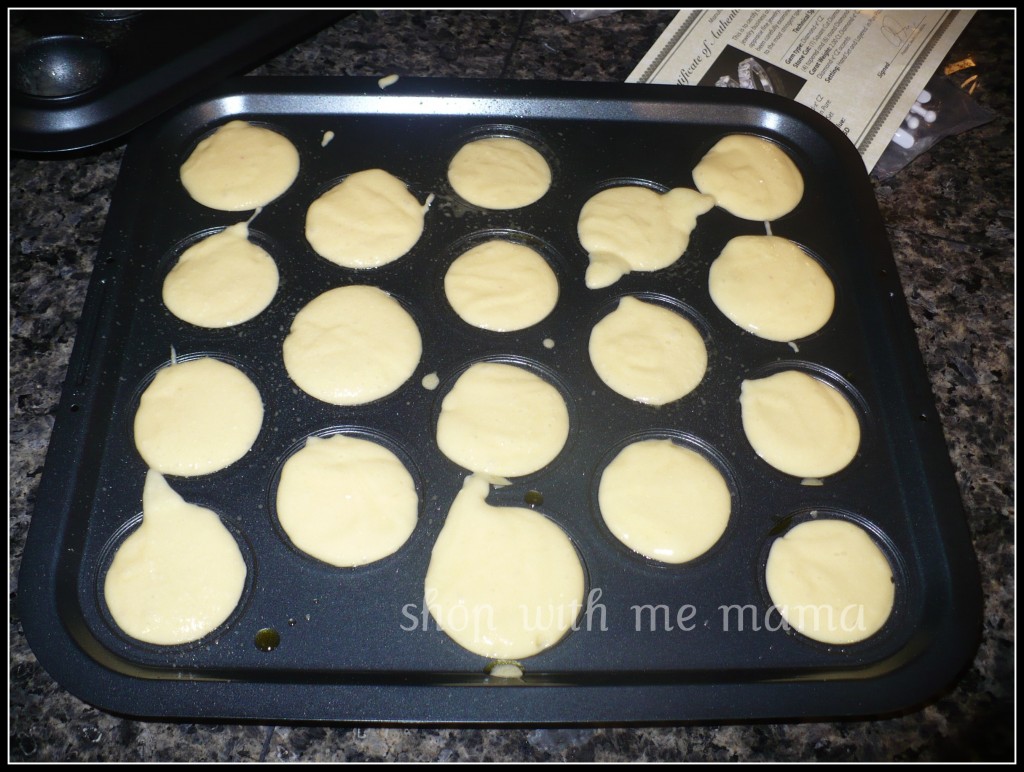 I chose plain yellow cake mix for this. I made the cake mix as directed on the box and poured it into each little Bake Pop round starting from the center and working my way outwards. When those were filled, I put the other bake pop pan on the top of the other one and secured it on the sides with the little yellow clips! Then in the oven, they went for a few!

I pulled them from the oven and let them cool for a few minutes. Then I pulled off the top pan, after pulling off the cake mix that came out of the little holes at the tops, added a bit of the mint chocolate to coat the ends of the bake pop sticks and poked the stick into the bake pops. Next, I chilled them in the fridge for about 20 minutes so that the sticks could stick to the bake pops really good.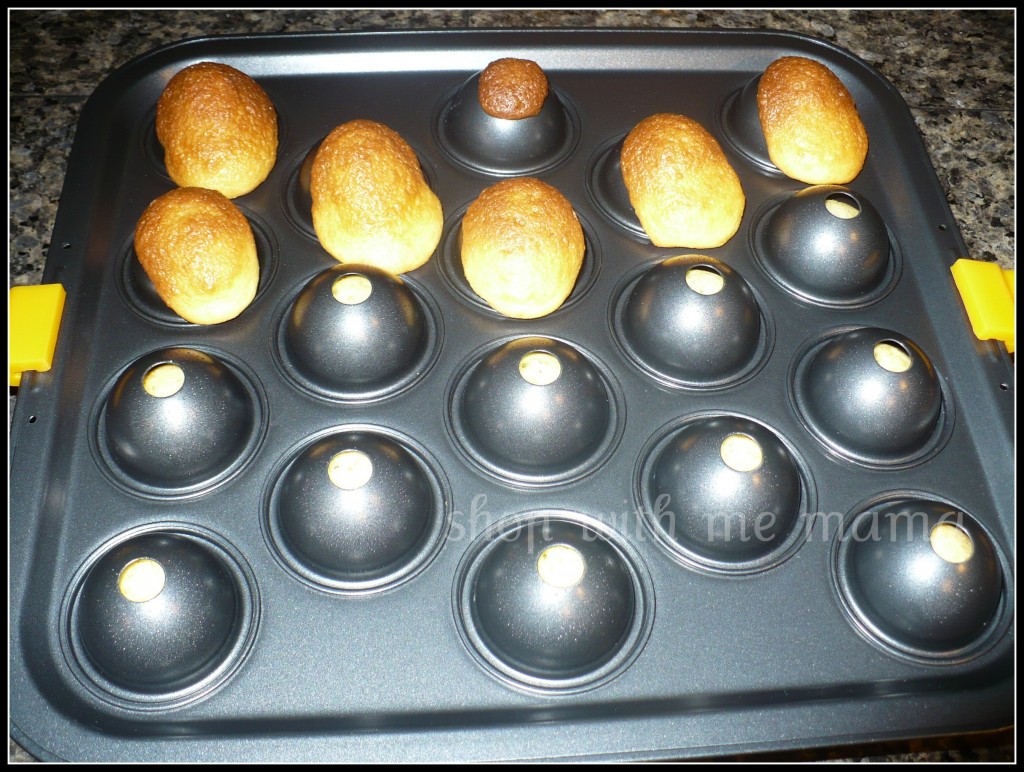 After they chilled for a few, I then had some melted chocolate that I had ready and swirled each bake pop in the chocolate. I know it looks super easy, but this was NOT easy. My bake pops kept popping off and falling into the chocolate 🙁 I really tried, but man this is NOT easy to do!!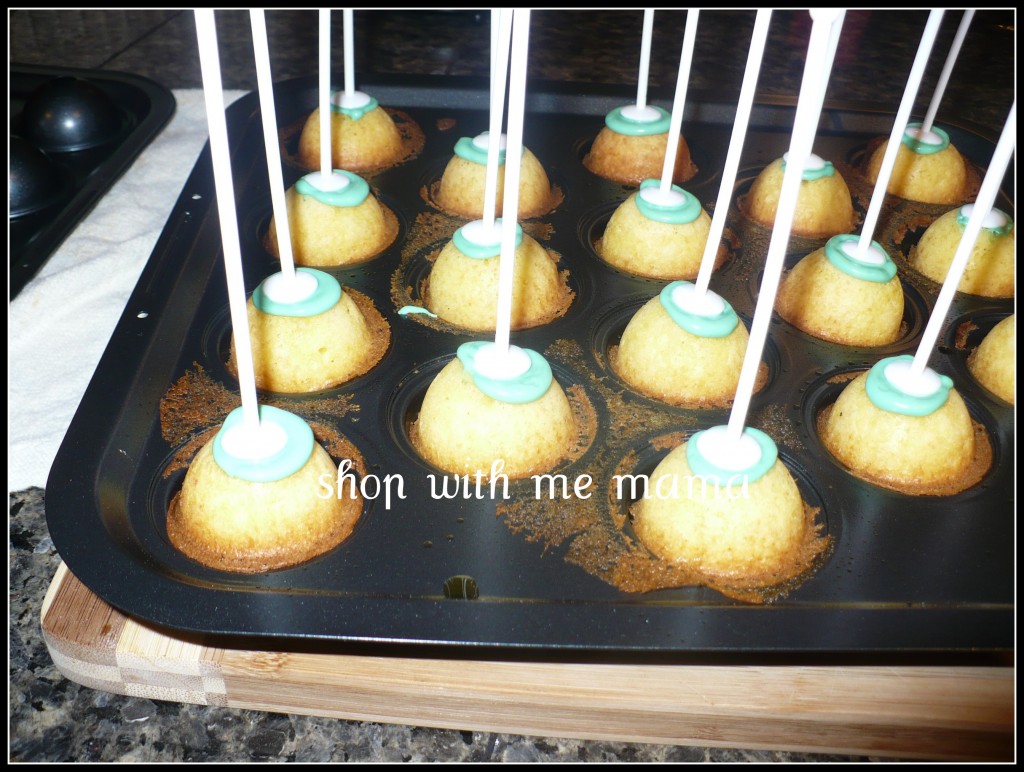 One thing that this kit does not come with but should is holders for the bake pops when you have them all chocolatey! You need to have them stand up and dry, but finding a place to put them proved to be hard! I ended up with the back of a cardboard box and I cut tiny holes in the box and stuck the sticks in with the bake pops. They rolled around and did not stand up straight, making my chocolate go everywhere!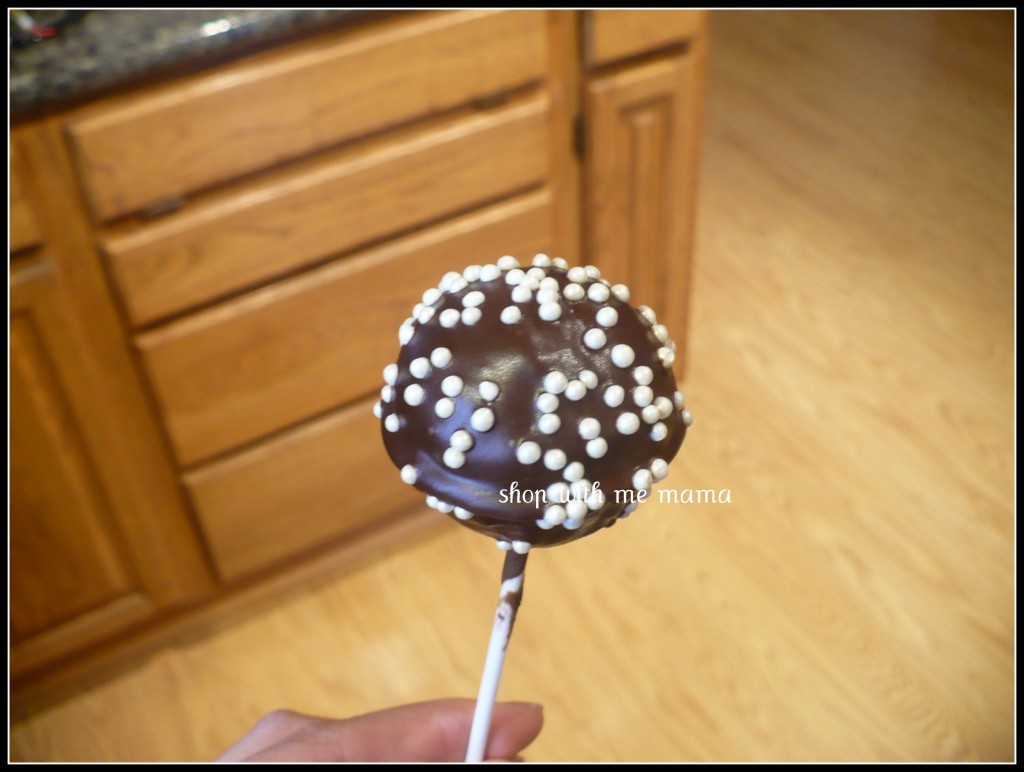 I certainly swore a little bit under my breath as I tried to get these to stay on the sticks and not fall off after I dipped them. The majority did stay put, which was good and I was able to then add some sprinkles and decorate them. After I was all done with them, I was happy to be done with them, LOL! Whoosh, what a time!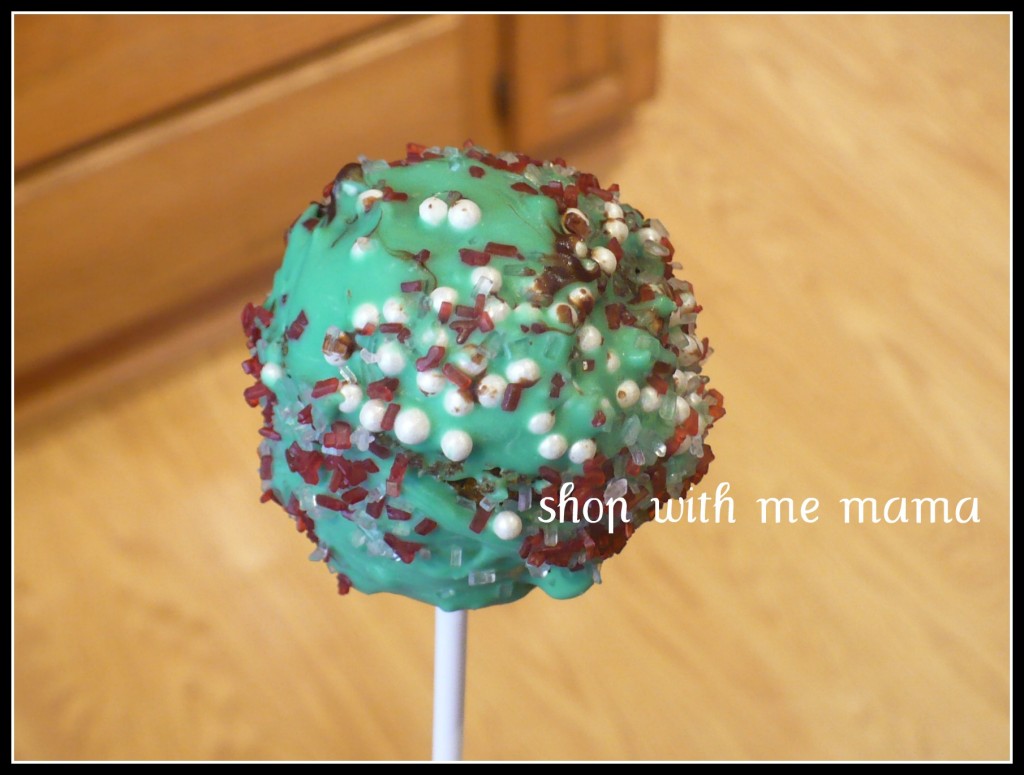 Besides them falling off the sticks and not having a place to stick them to dry, it was an okay experience. The kids loved to make them and that is all that mattered!! They really are harder to make than I originally thought, and even then I knew they would be hard, LOL!
But, this kit makes them easier to make, that is for sure. By having them already in a ball by the time they are done baking and that is nice.
 I REALLY tried, so don't laugh at how they looked…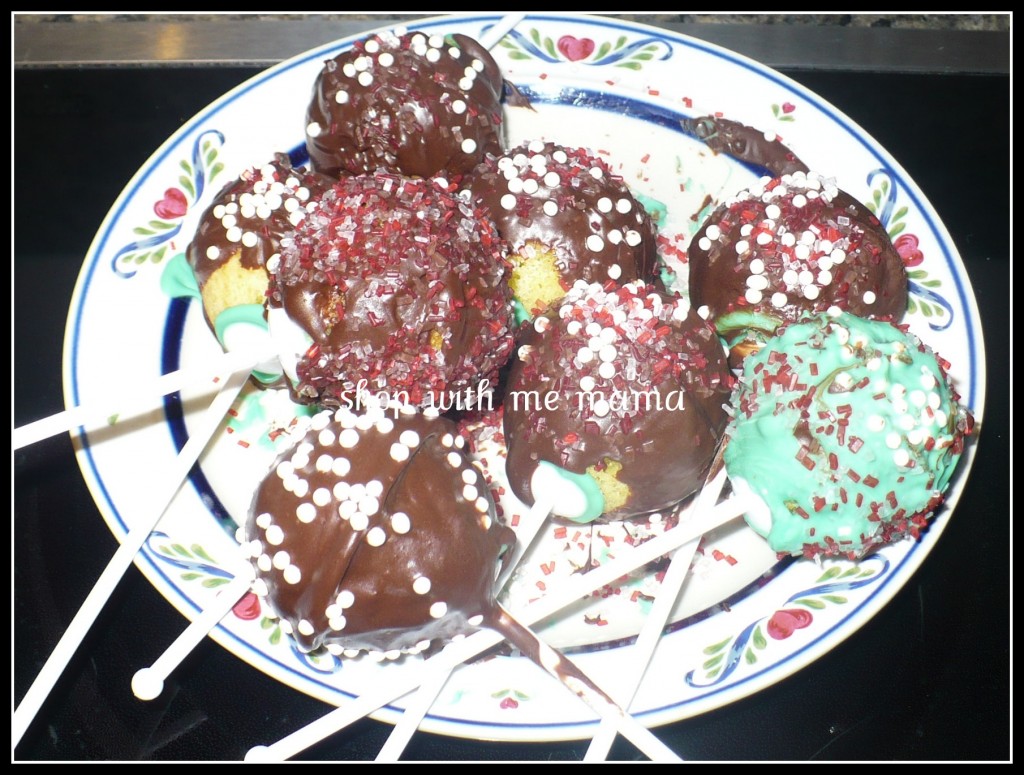 Buy
You can buy this Bake Pop kit online at https://www.bakepop.com/or on Amazon.com!! Connect with Bake Pops on their blog and check out other bake pop reviews!!