This post talks about Can You Outgrow Eczema! My kids have all had eczema. My two youngest still do. My oldest boy does a tiny bit on the tops of his hands, he 'outgrew' his eczema. But I am still waiting for my two youngest to outgrow theirs. It is just terrible.
Can You Outgrow Eczema? Is it possible to just grow out of this skin condition? My kid's pediatrician says you can. Of course, I had to research it too. My oldest son outgrew his, for the most part, so is it possible to outgrow eczema completely? Here is a great article about outgrowing eczema (or not?).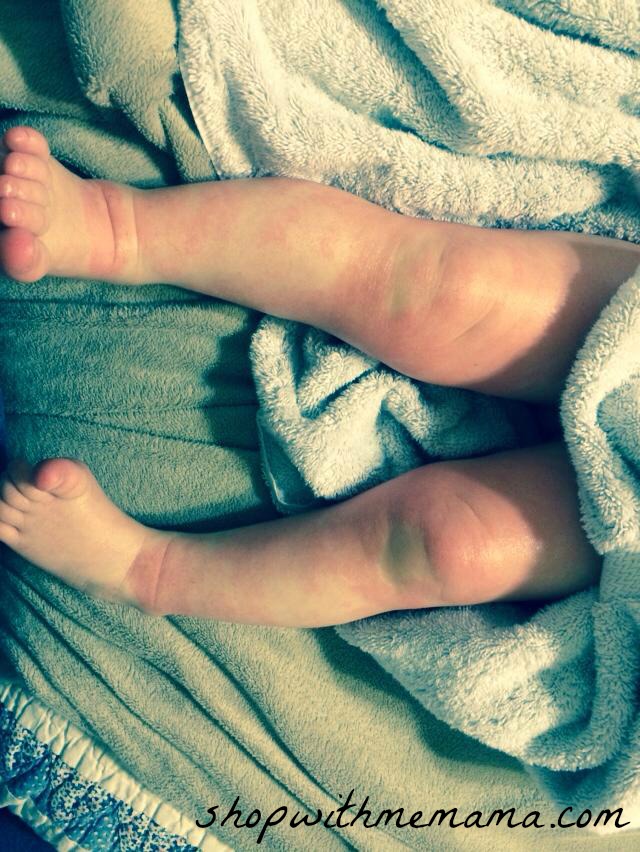 Can You Outgrow Eczema?
I have read so many things saying that there are not enough studies done on this and that when you grow up, your eczema will just turn into adult eczema, sigh. My poor babies! I certainly hope that my two youngest will outgrow their eczema, but it is looking grim.
All of my kids developed their eczema around the same age, 3-4 months old. Since then, it has been a VERY uncomfortable ride. I have been to the doctor millions of times, being referred to the dermatologist too.
Each time, I was always told the same thing, it is eczema, your kids might or might not outgrow it, and here is a tube of steroid cream to get it under control. UGH. Very frustrating!!
My kids had it SO bad on the tops of their little feet, behind their knees, on their thighs, neck, behind ears, scalp, tops of hands and wrists, etc. You name it, they had eczema there. It literally brings tears to my eyes, how pitiful and itchy they were and my two youngest STILL are. So upsetting.
So, when I come across companies that are more natural and have products that say help with eczema, of course, I research them and look into them. That is what I do. I research SO much for my babies to help them as much as I can.
A company I came across grabbed my attention because not only did they have more natural products but they also had a VERY informative blog and Facebook page. I have learned SO much from reading their blog, 'It's An Itchy Little World'. So much good info and resources. Their company? The Eczema Company, of course!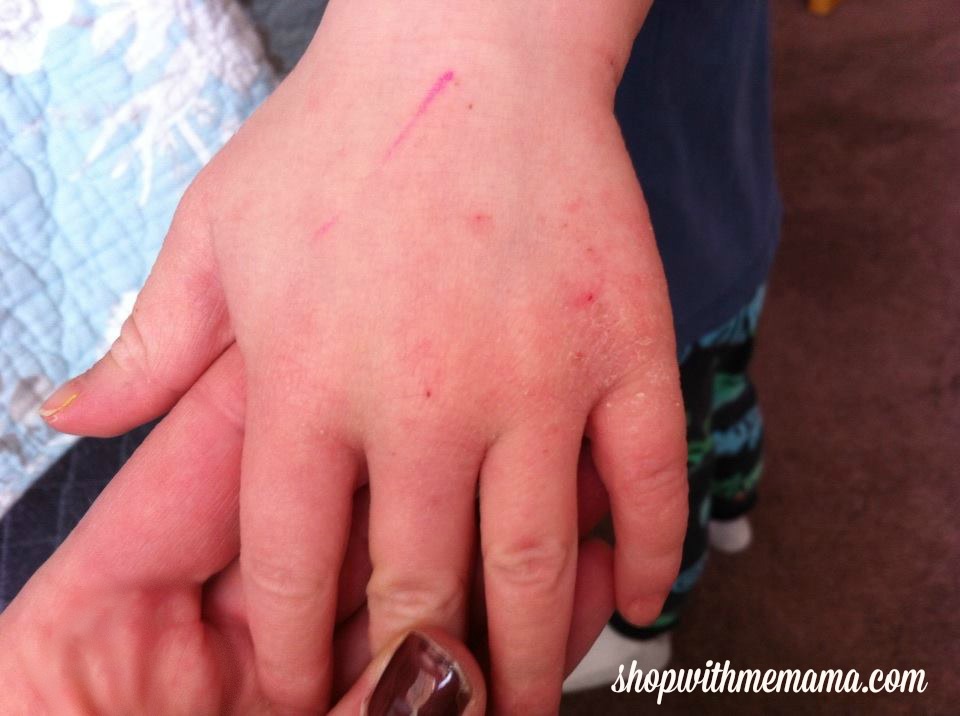 The Eczema Company was kind enough to ask me questions about my kid's skin and then direct me and introduce me to some products that they felt would benefit my kid's skin. I was so thankful that they took the guesswork out of me ordering things. It was a breath of fresh air!
I was sent the following items for my kids:
1. Organic Manuka Skin Soothing Cream by YoRo Naturals. This is a thick skin cream and it moisturizes even the dryest of skin. The Organic New Zealand Manuka honey is combined with organic tree nut-free oils and beeswax to create this gentle, nourishing manuka honey eczema product that will not burn or sting the skin.
Their "manuka cream" is a surprisingly soft and creamy oil-based balm, rather than true water-based cream that's excellent for soothing and calming irritated skin. Retails for $24.95.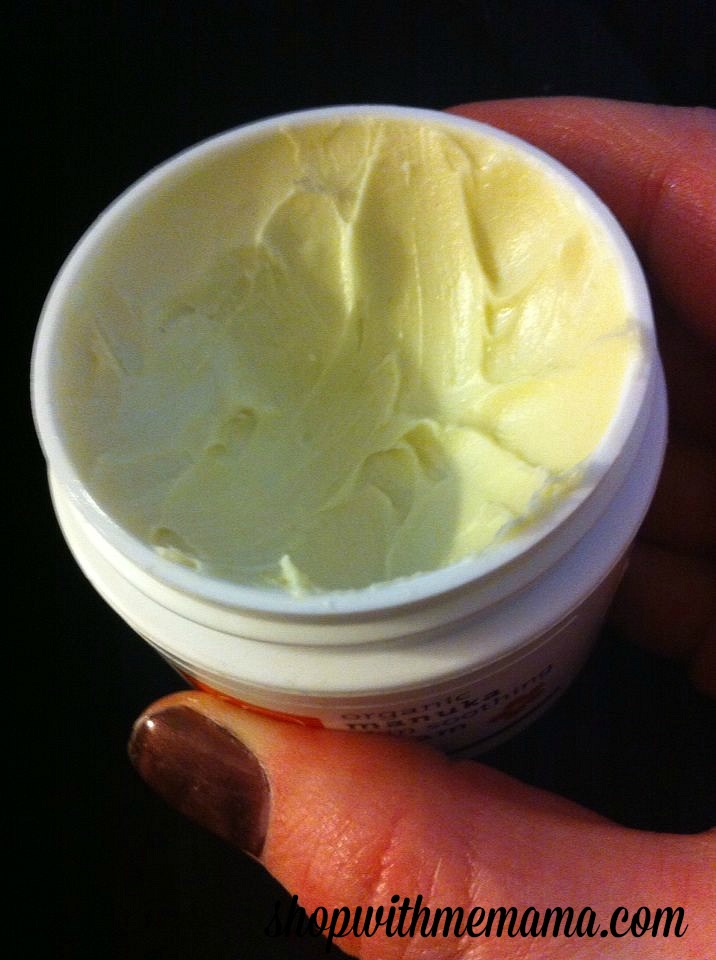 My Thoughts On The Manuka Skin Soothing Cream.
This is very thick and creamy. It has a 'shea butter' scent. It goes on really thick, so you really don't need that much as it will go a long way. I put this on my youngest son's neck, face, and around his scalp.
I am so thankful that this does not hurt or sting his flaky, dry skin. It really moisturizes his skin and helps make his dry skin heal and look healthy again. I am also thankful I don't have to use that dang steroid cream on his little neck (never on his face).
2.Emily Skin Soothers – Natural Body Wash for Eczema with Chinese Herbs. This super-fatted liquid soap by Emily Skin Soothers provides an extra moisturizing, silky soft bathing experience and is gentle for babies, but effective for adults. Won't strip or dry out the skin. Use this natural body wash for eczema from head to toe!
This liquid soap also works as a shampoo for eczema of the scalp or seborrheic dermatitis, but be careful around the eyes. Since this is a truly natural product, no "tear-free" chemicals have been added. Soothes dry, sensitive skin, eczema, and psoriasis. Retails for $14.99.
My Thoughts On Emily Skin Soothers Body Wash.
This stuff is very sudsy when you use it! It is moisturizing too. I used this on my youngest son's hair and body. He only mentioned one time that it was hurting his neck so I washed it off of his neck right away, but other than that, no complaints from my little one. I have sensitive skin too, so I used this too.
3.WrapESoothe Suit – Wet Wrap Treatment for Eczema in Children. The WrapESoothe™ Suit by AD Rescue wear was carefully designed as a wet wrap treatment for eczema in children. This suit makes it a snap to dress your baby or child for dry or wet wrapping. Regular cotton garments can become stiff, baggy, and uncomfortable to put on wet.
The WrapESoothe™ Suit is made with flat seams and soft, stretchy fabric, making it easy to wet wrap your child and in turn, heal and soothe itchy skin. The fabric stays soft and remains close to your child's skin, making the suit a more comfortable and effective treatment for eczema in children and babies. Retails for $109.95.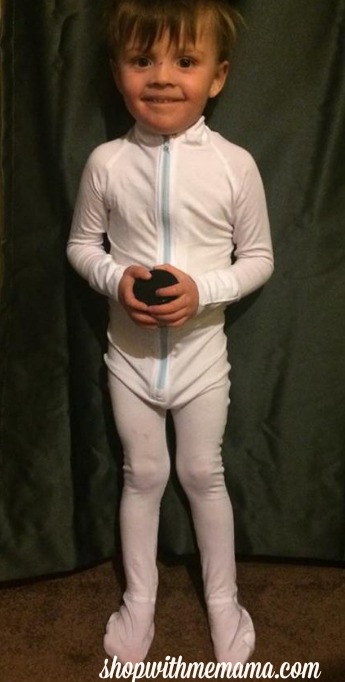 My Thoughts On The WrapESoothe Suit.
I had NEVER heard of these before now. I never knew about 'wet wrapping' either. It really intrigued me and so I gave it a shot with my littlest one. With this suit, you can wet or dry wrap your child. It is a very thin material and it is clingy to my son's skin.
I have my youngest wear this at night. The mittens on the hands can be pulled out and used or just folded back so your child can have free hands. At night, it is VERY nice to have those mittens on my son as he scratches and itches sometimes, ALL night long! Ugh.
So the mittens are so nice to have on this suit. I tried the wet wrap with my son, but he is SO picky he could not stand a wet outfit on, so he tore it off, sigh. But, he will wear this dry and I cake his body with an eczema cream. It really helps seal the moisture into his skin.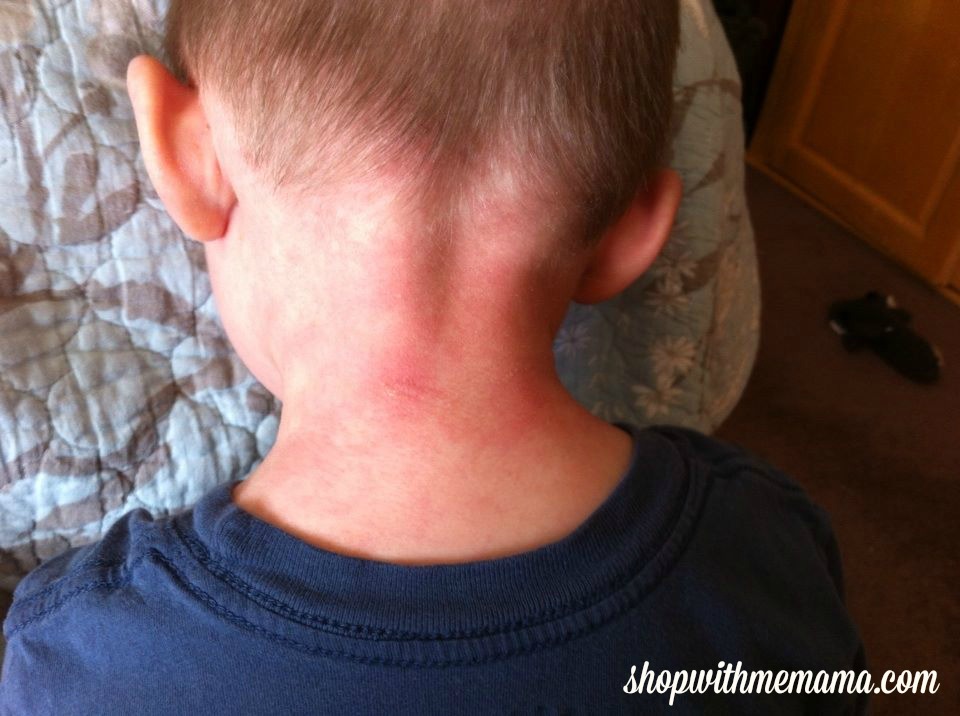 4.Eczema Ointment – Remedy for Itchy Skin. This unique eczema ointment was created by Dr. Steven Wang and Dr. Gui Wang, a father-son team, and combines the best of traditional Eastern and conventional Western medicine.
Chinese herbs are blended with ceramides to create this immediate remedy for itchy skin, eczema, atopic dermatitis, seborrheic dermatitis, and topical steroid withdrawal syndrome. Retails for $32.99.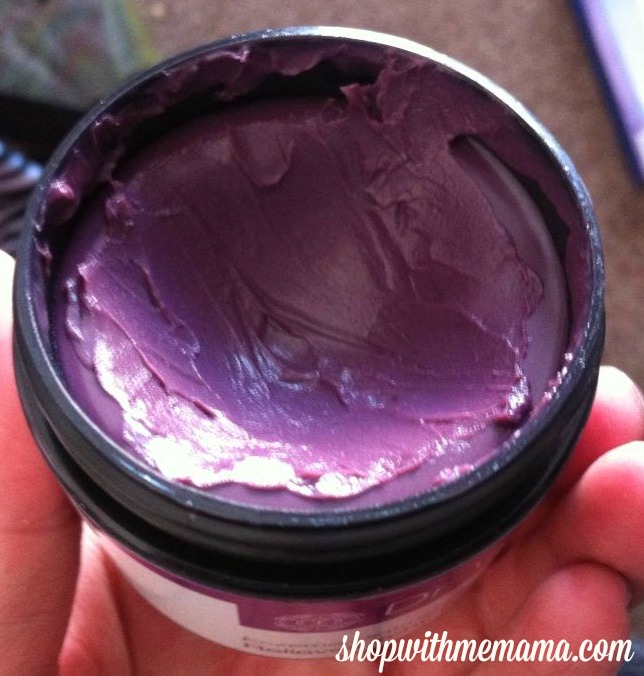 My Thoughts On The Eczema Ointment…
This stuff is purple! I was not expecting that! It has sort of a medicinal scent. When I put it on my son's hands, it was purple but when you rub it into the skin and the purple disappears, you can stop.
When the purple is rubbed in, that is what you want because then you know it is all absorbed into your skin. I could not use this on my son's more 'severe eczema' areas only because it was too powerful for those areas of his skin. But, this is great for rough, and really dry skin. It helps to smooth out those rough and red areas nicely.
Buy
You can purchase products from The Eczema Company online at http://www.eczemacompany.com/.
Check Out Their Blog!
The Eczema Company has a very informative blog! Check out It's An Itchy Little World!