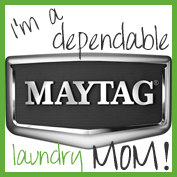 Heavens! My Maytag Bravos XL High-Efficiency Top Load Washer and Maytag Bravos XL High Efficiency Dryer are certainly NOT my mother's! No way!

Growing up, I remember my parents mismatched washer and dryer (no, there is NOTHING wrong with mismatched anything, just pointing this out!) and the washer was tiny. With 7 children in the home AND my parents, that washing machine was ALWAYS running and it could not hold very much! So poor mom, was always doing laundry!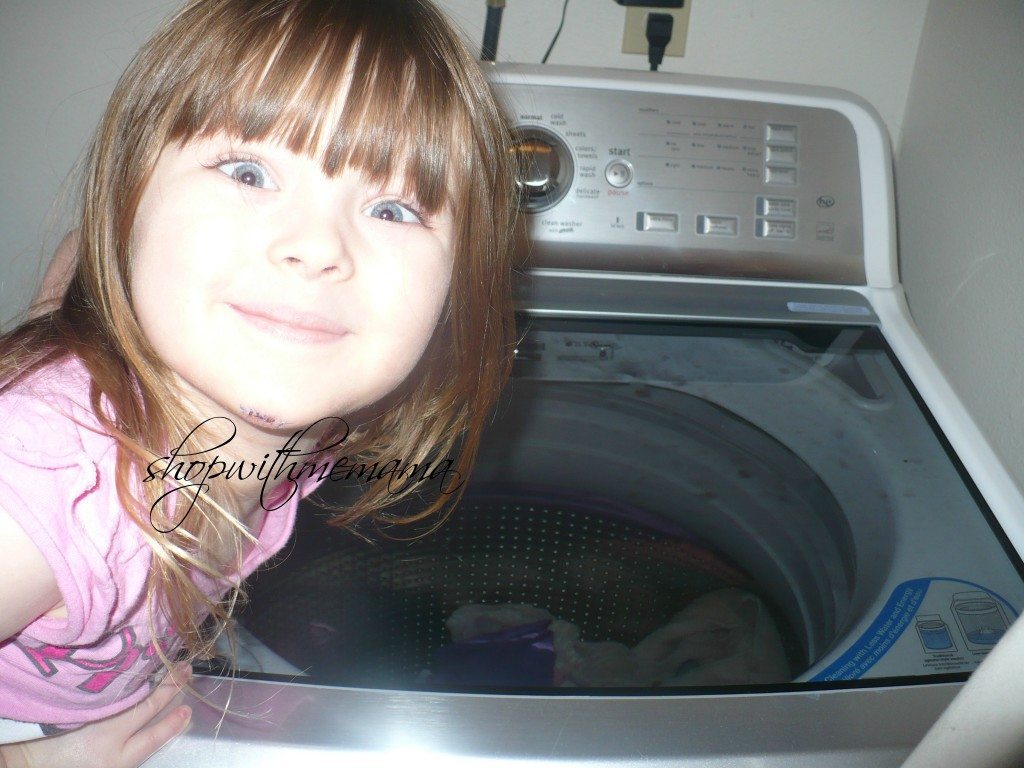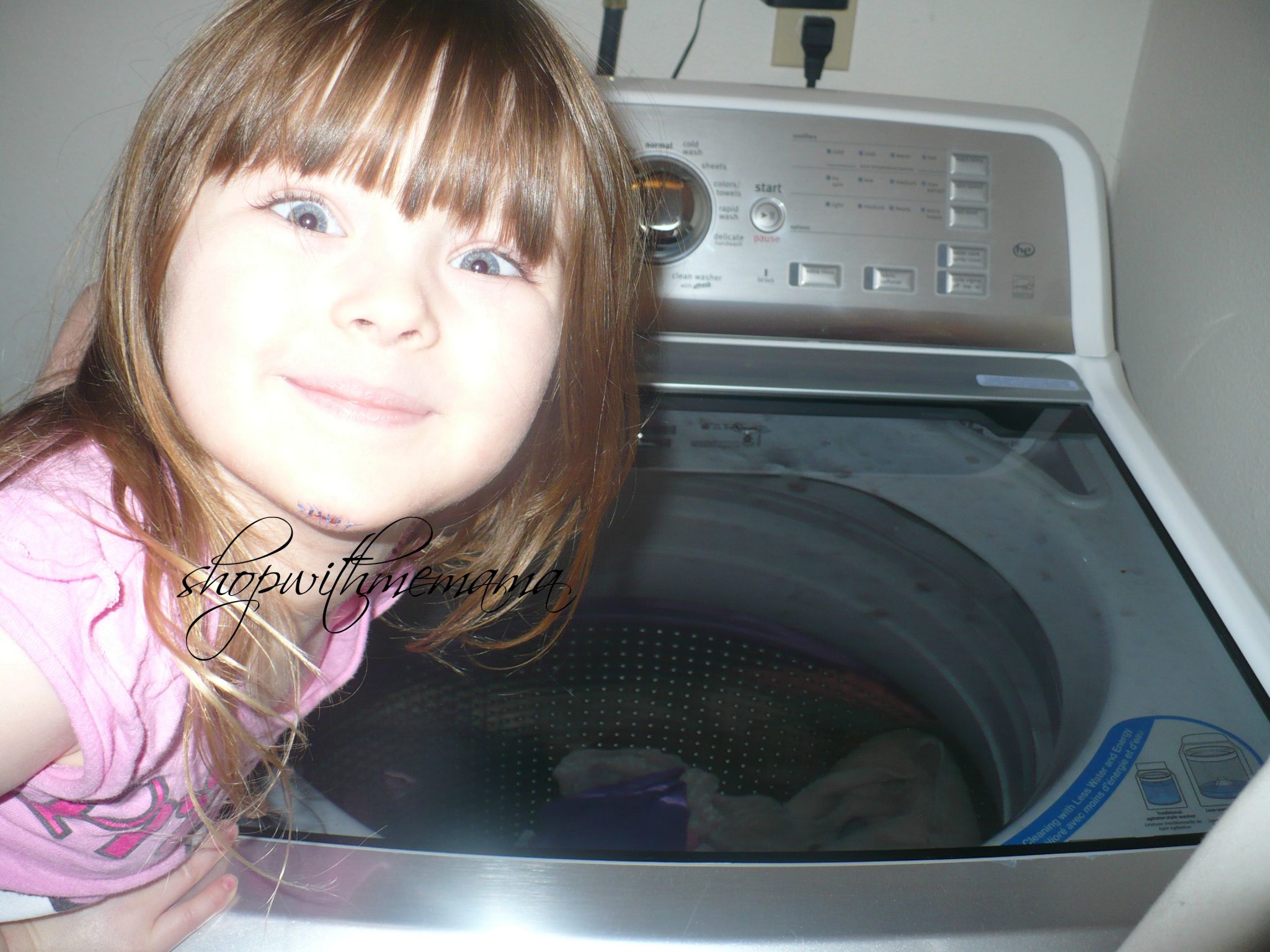 Thinking back now, with my Maytag washer and dryer, I think, wow, if my mom had what I have, her laundry woahs would not have been so bad! Heck, the washer and dryer that I have now, does it all for me. Really it does. It holds lots of laundry for one thing and the features on it are great. I love the cold water wash, Allergen cycle (which I use all the time!) and that it lets me know when it needs to be cleaned. I really don't have to 'think' about anything, when I do laundry. I just press the buttons, and it is ready to do the rest. LOVE that.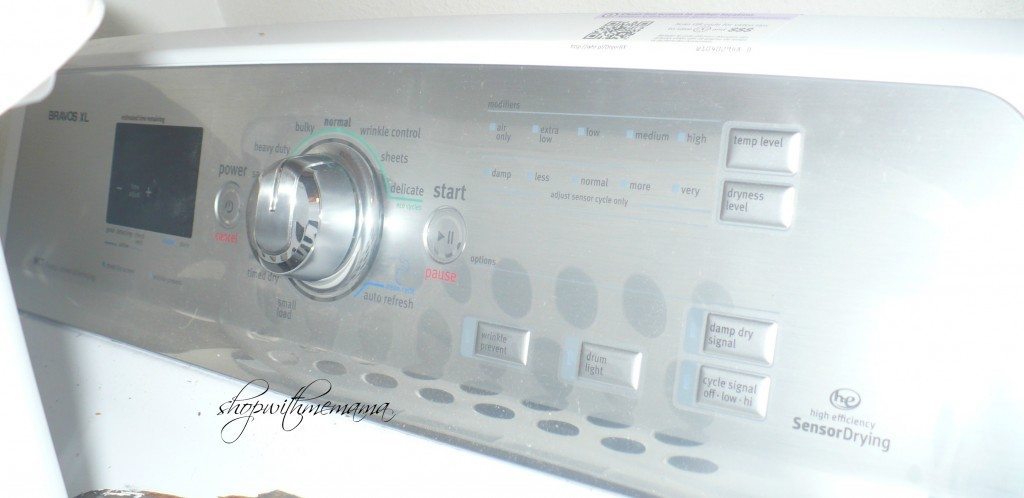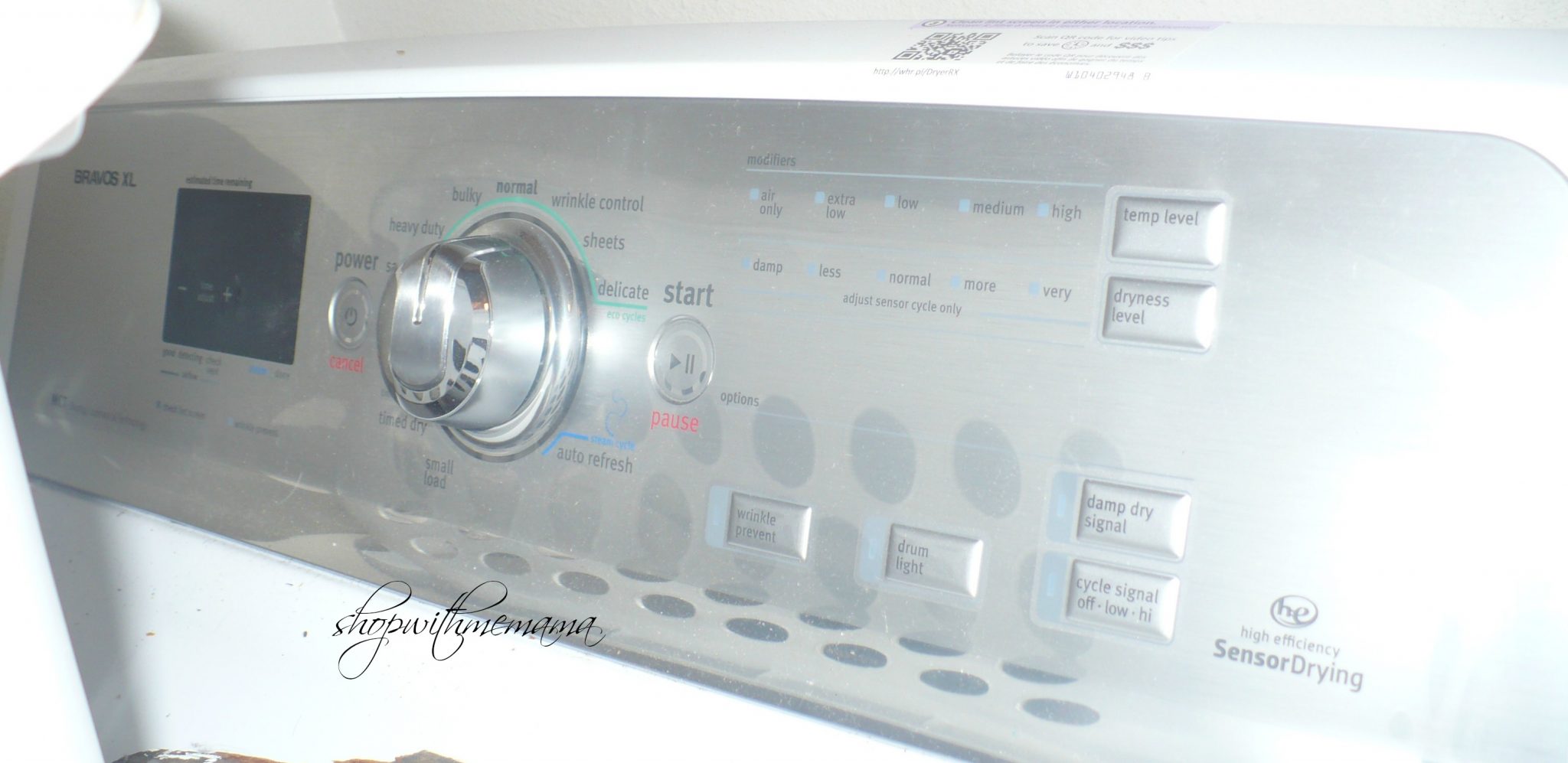 I also love that Maytag thinks about the little ones in your life too. They have the automatic lid lock, so it cannot be opened, once started (well it can be, but by us big people!), so that is a great safety feature right there. Then you have the SmoothClose feature, which is a great hinge design to ensure that the lid does not slam closed on hands or fingers. My kids are always nearby when I start the wash, they like to help, so having these features on my washing machine is very nice!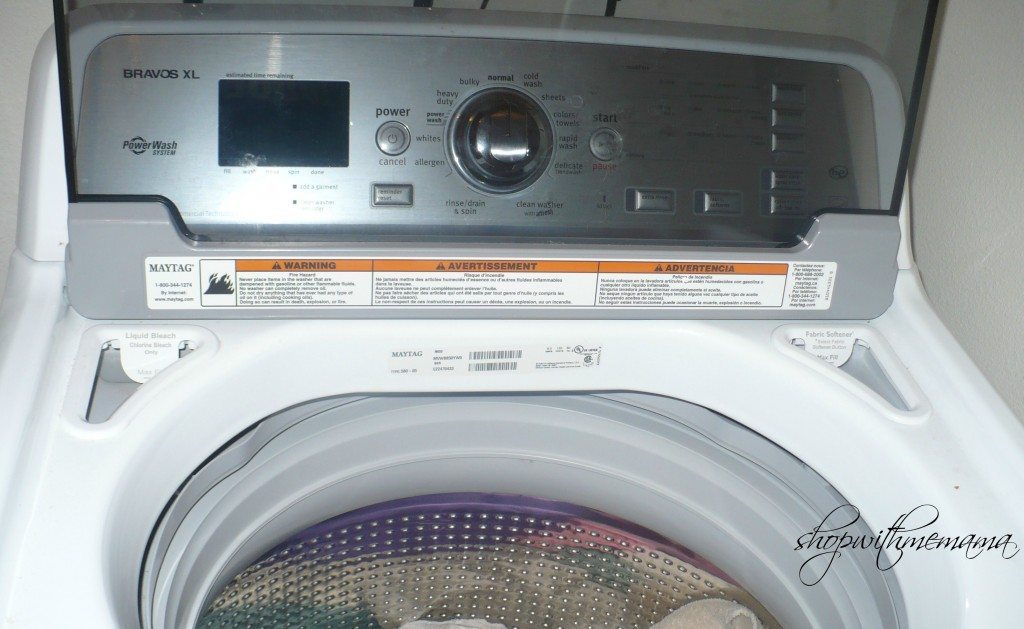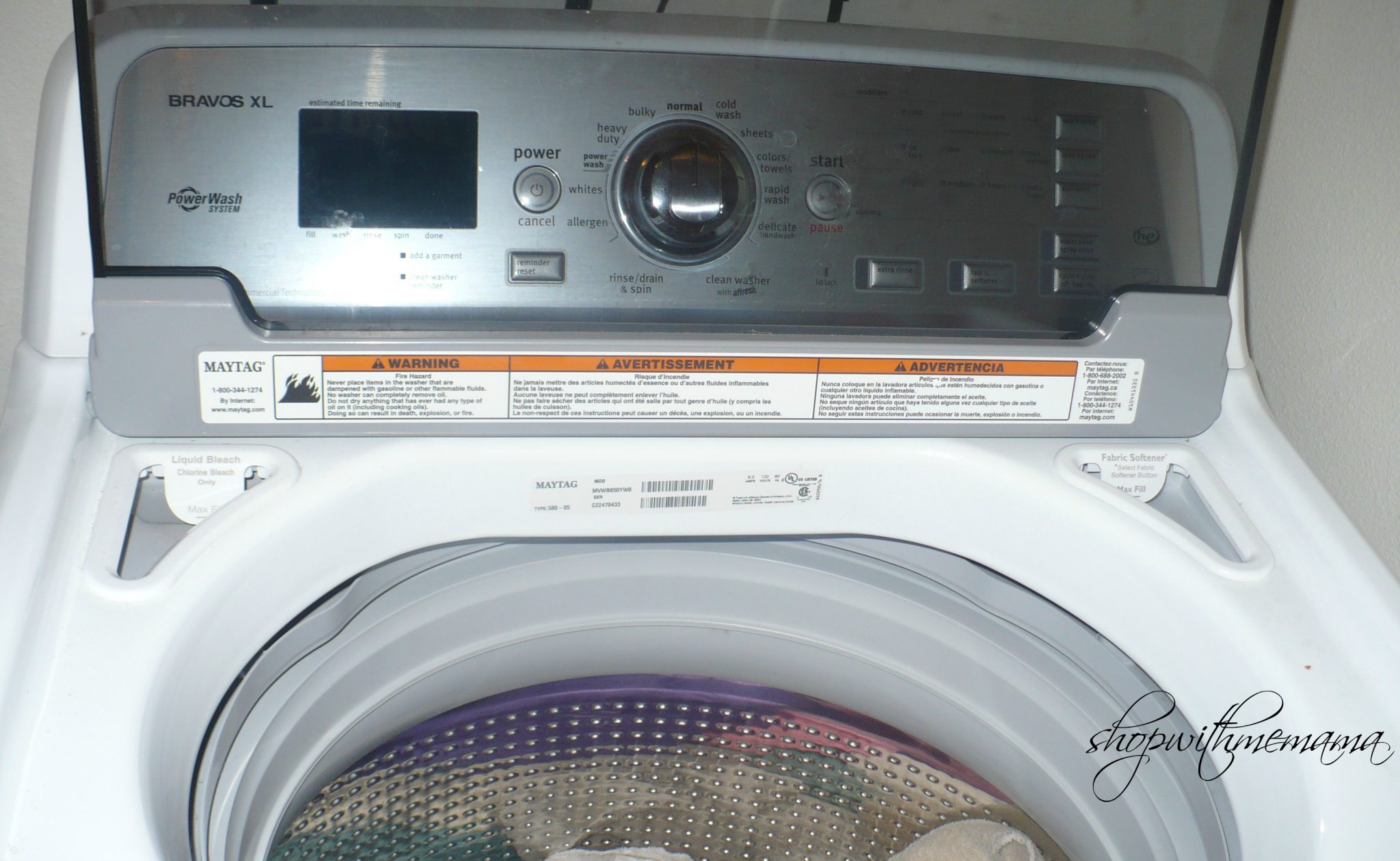 The dryer is fantastic too. I love that my clothes come out DRY and not still wet or moist in some spots. Everything is evenly dried. This is all thanks to the Electric/Gas Steam Cycle! Such a nice feature to have. Also, my clothes don't come out as wrinkled as they would with my other dryer. And, my clothes don't shrink. My sons jeans use to always shrink and he grows so dang fast anyways, so that really sucked. But they don't anymore. They just come out nice and dry!
So many features on these machines and I am still learning from them! They really do make doing my laundry easy and quite fun. My kids both, help empty the dryer and fold and put away the clothes. They know it is their daily chore and they enjoy it.
There was one thing I do want to mention about the washer…
It was my fault, I must admit, but I still have to say it. I was really filling my washer to the brim with dirty clothes, because it is so spacious and they come out so clean, it was something I always did. No need to not do that. Then, about two weeks ago, I kept getting an error code on my machine. I tried EVERYTHING to no avail. My poor washer just would not work! So, I called the repairman and had him come out. He took the machine apart and in between the spinner bucket and the washing machine (inside) was my sons pajama bottoms! Since I filled the machine sooo full, a piece of clothing somehow made its way in there and got stuck. So, the repairman pulled it out and it was fixed! Thank God! He taught my hubby how to fix it, if it happened again. And, since it was my mistake, the warranty was not covering it. BUT, the nice repairman did not charge us. He was very pleasant and the customer service was great! So, thank you repairman for saving me $130! Just wanted to mention this as you can fill this machine full, but be careful to not OVERFILL it like I was! I learned my lesson!
Anyways, like I said before, this is not your mom's machines (though she would have liked to have them, I am sure!). We are still loving these machines and I am thankful that I have them! With a new baby coming, I am sure I will be using them twice as much, SOON!
To check out more about these fabulous Maytag Machines, please 'like' them on Facebook and follow them on Twitter!
Disclosure:
I wrote this post participating in an Maytag Moms Dependable Laundry Ambassador program by Mom Central Consulting on behalf of Maytag. I was provided with the Maytag washer and dryer set to facilitate my post.