Like most moms, I love a good deal. Get me a 25% off coupon for just about anything amazing and I will use it. I love finding great deals on travel, health and wellness products, and anything for the kids. Outside of a great sale at a quality store, I've learned something about quality: Cheaper is not always better there are times to go with generic and second-hand items, and there are times to invest in pricier, higher-quality ones. Here are some ways to determine when to invest in fashionable pieces instead of buying cheap ones.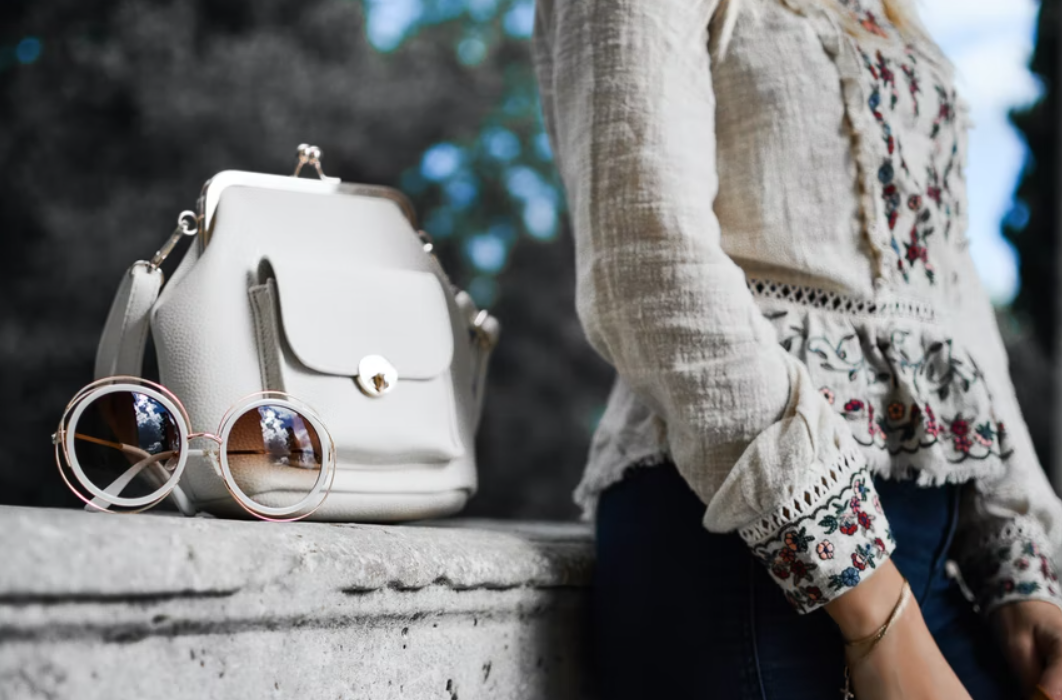 Cheaper is Not Always Better When to Invest in Fashion
Don't Buy Cheap or Secondhand Undergarments
I say this in all love, but secondhand undergarments are not a thing you should ever consider buying—unless they are still new, with tags on. You need to purchase new bras and panties, and you should always invest in a higher quality when possible. The fact is that these get worn frequently which leaves them already prone to falling apart.
Cheaper brands practically disintegrate into nothing in a very short amount of time. Better brands will not only last longer, but they also tend to be more comfortable, which is helpful for the clothes that are closest to your skin. Invest in good undergarments that you find comfortable and supportive in all the ways that you need.
Invest in Supportive Shoes
You might be tempted to fill your shoe closet with cheap $5 pairs of flats or cheap running shoes. But in the long run, your health and body can suffer. Bad shoes impact everything in your body from your back and neck to your knees and ankles. This means that wearing shoes without good support means you'll spend more money, in the long run, paying for doctor visits and chiropractic care.
Invest in supportive shoes that align your feet properly with your legs, hips, and lower back. Your feet will not only thank you, but your entire body will as well. While you might be swayed by a rack filled with cheap shoes, make sure you invest in good pairs as well, especially for the days you'll be on your feet more. Good shoes put less pressure on your ankles, protect them from injury, reduce the stress on your knees and ensure your hips stay in alignment.
Formal Date Night Clothes
Mama, you need a date night. If you were looking for permission to get a sitter, here it is. While many mamas end up going on casual date nights, you also should have one dress or outfit that you could wear to a fancy dinner, upscale wedding, or any fun and formal event.
There are some of you who are amazing at finding great designer deals, but since this type of dress might only be worn once or twice a year, it's okay to invest in something a little pricier. Good dresses might even offer better support than cheap ones if you feel a little self-conscious about your baby belly. Find something you love and that you look and feel amazing in.
Jewelry
When you want to add some bling to your look, then tread carefully. While you can get some great cubic zirconia jewelry and other less expensive stones, it's still important to find reputable jewelers for the nicer products you want to buy. This is because you may want to still invest in a great setting or you're sensitive to certain metals and need to be sure you know exactly what you are getting. It's important not to just look for cheap stuff.
These metals can turn you green, cause allergic reactions, and even if you think you're getting a great deal on cubic zirconia, it's still possible that it's just glass if you don't know what you're looking for.
Going on a vacation for half the usual cost because you knew what to do or getting a pair of Louis Vuitton shoes at an outlet store because they have a tiny scuff or finding a great deal online can make a woman feel great.
But when you need certain things, it's best not to look for something cheap and sometimes you can't wait for those diamonds in the rough finds. Invest in great quality undergarments, something cute for formal dates, the most supportive shoes, and even invest in good jewelry before you even think to look for the cheapest ones.