Choosing the right bathroom vanity for your bathroom is one of the most important steps when it comes to remodeling or freshening up your bathroom. There are so many options to choose from and it has to be just right depending on the foot traffic, the size of your bathroom, and materials used on other equipment in the bathroom. Here to help, below are some things to consider when choosing the right vanity for your bathroom.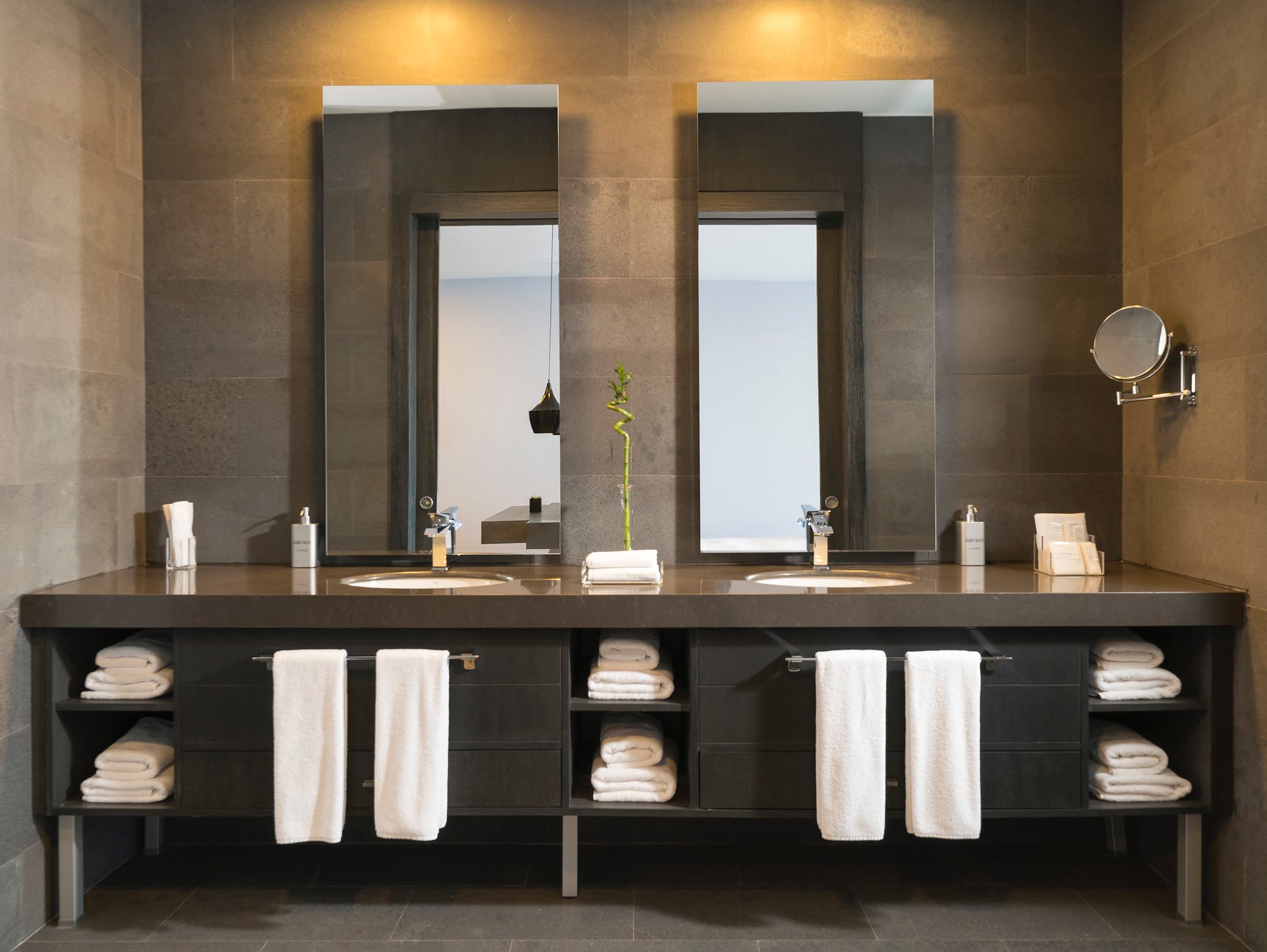 Choosing The Right Vanity For Your Bathroom
Room Size
How big or small your room is very important to consider when trying to pick a vanity. You do not want a vanity that is too big for the room, messing up the bathroom's flow of traffic or blocking the bathroom or shower door. Standard widths for vanities are 24", 30", 48", and 60" while the depth of some standard vanities ranges anywhere between 20" to 21". That is not to say you will not find one that perfectly fits your size needs. Measuring your space to include enough clearance for opening doors and drawers for exact measurements is very important. It is also important to make note of other architectural features in your bathroom like windows when trying to place your vanity.
Access To Plumbing
Usually, vanities come with an open back or hole for better access to plumbing. There are some vanities that do not come with anything, in which case you will need to add one during the installation of the vanity. Determine if you need to rearrange your bathroom's pipes and drains for the new vanity. All these things are something to consider when trying to budget for your new vanity as they could add more to your bottom line.
Materials Used
Your vanity is going to put in one of the most humid and wet conditions. You want to make sure it is equipped with materials that work well in those types of environments. Durable vanity tops work very well, though you do not want to use anything that is hard to clean. Stay away from lacquer and pressed MDF as water will affect the finish. If you are redesigning the entire bathroom, it might be best to find your vanity top first and your bathroom tiles later. Below are some common vanity countertop materials used.
Ceramic
This material is a great choice if you are needing low-maintenance. It is easy to clean and comes in a wide range of styles and colors. They are moisture-resistant, though they would be sealed every so often to keep them from getting damaged.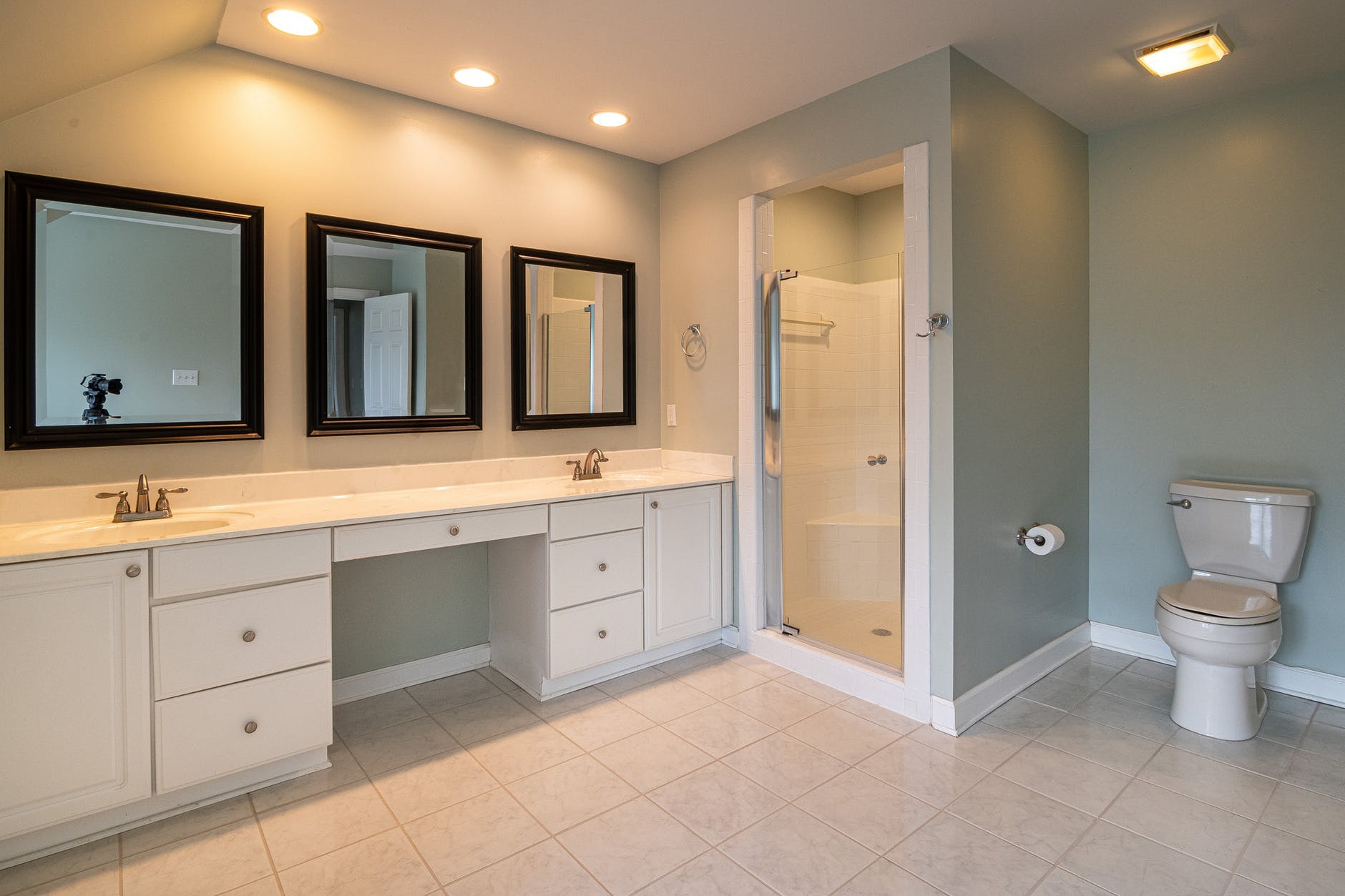 Stone
There are many stone styles you can choose from like granite, marble, quartz, tile, soapstone, limestone, and slate. They are also very durable and stain-resistant. The only maintenance it needs is a good, regular polish. The only drawback is these types of countertops are definitely an investment.
Glass
This option is an excellent choice for a modern feel. It is easy to install. Though it is stain-resistant, it is advised you used non-scratch cleaners and towels when cleaning. This ensures the glass countertop stays nice and polished after you clean.
Plastic
Also known as acrylic or laminate, this material is low maintenance, easy to install, durable, and can come in all types of different designs. It is best to use fine-grade sandpaper to buff out any scratches on the surface.
Wood
This countertop is a great option for a variety of style preferences. Looking for something rustic, natural, or industrial. Adding wood to any countertop is a good option for whatever your style. The only drawback is its maintenance. It has to be regularly sealed to prevent water damage and warping.
Mounting
Now that you know the different types of materials used in countertops, you should also consider which mounting type fits your style and bathroom size. The mounting of your vanity can pull together the look and feel of your bathroom. Below are the different types of mounting you can choose from.
Wall-Mounted
These counters will be mounted to the wall with open space under the cabinets, giving your bathroom a modern look. Because it floats, it gives your bathroom the appearance of more room and can easily adjust to be raised or lowered to the most comfortable height.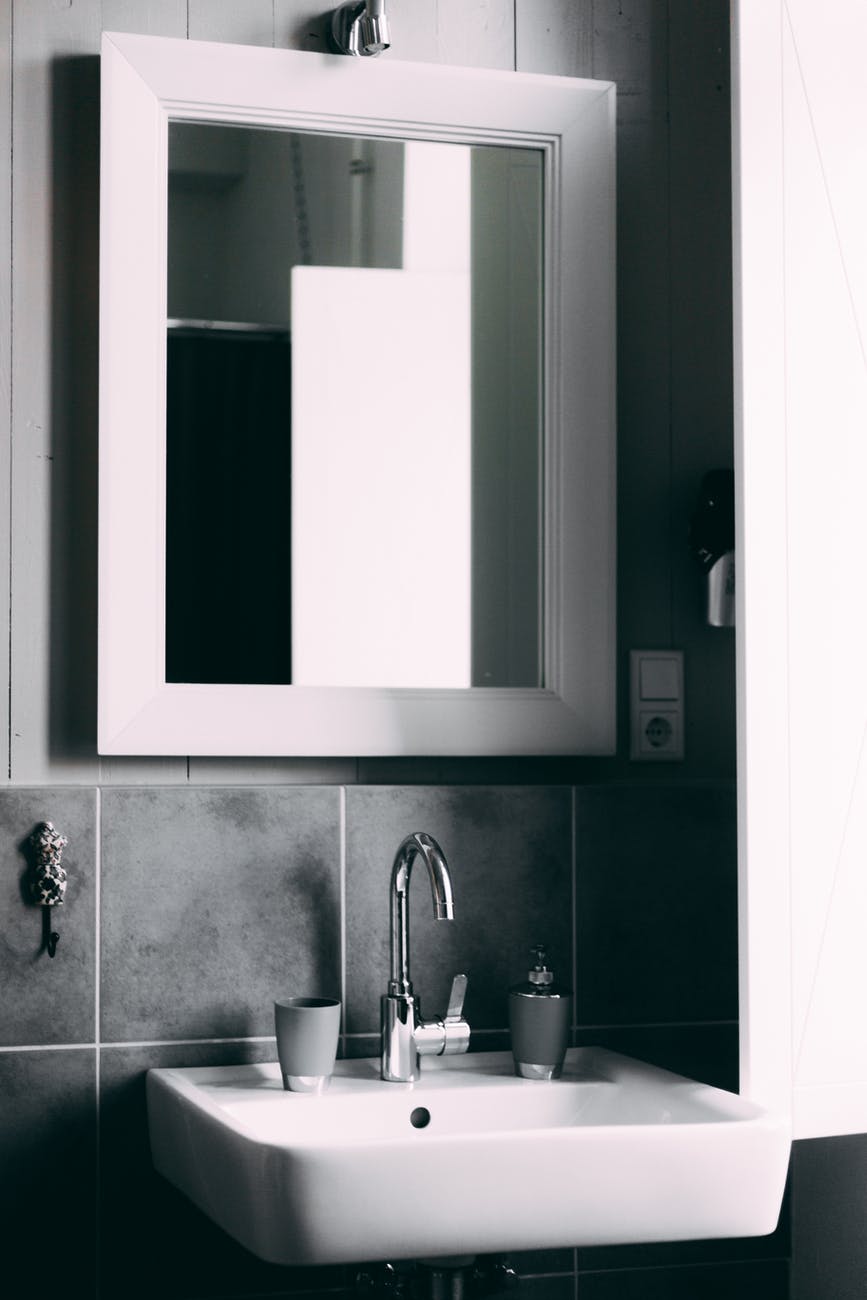 Freestanding
Unlike wall-mounted vanities, this type goes all the way to the floor. It is secured to the wall but rests most of its weight on the legs that sit on the floor. This allows for more space for cabinets and drawers. Freestanding vanities are the most common found in bathrooms.
Corner
If you are really working with a small space that can barely fit too much of anything, a corner mount could be the best option for you. It gives you a flexible room layout as it only takes up a corner of the room. These types of mounts are best for 90-degree corners.
Storage
Now that you have a better idea of the materials to use for your new vanity, the next thing to take into account is storage. If you are working with a small space, storage might be your top priority. Hanging vanities with drawers are a good option for more storage. You could also opt for wall cabinets or cabinets that rest on the counters. If you have no clue how much storage you will need, take inventory of things you already have stored in your current vanity.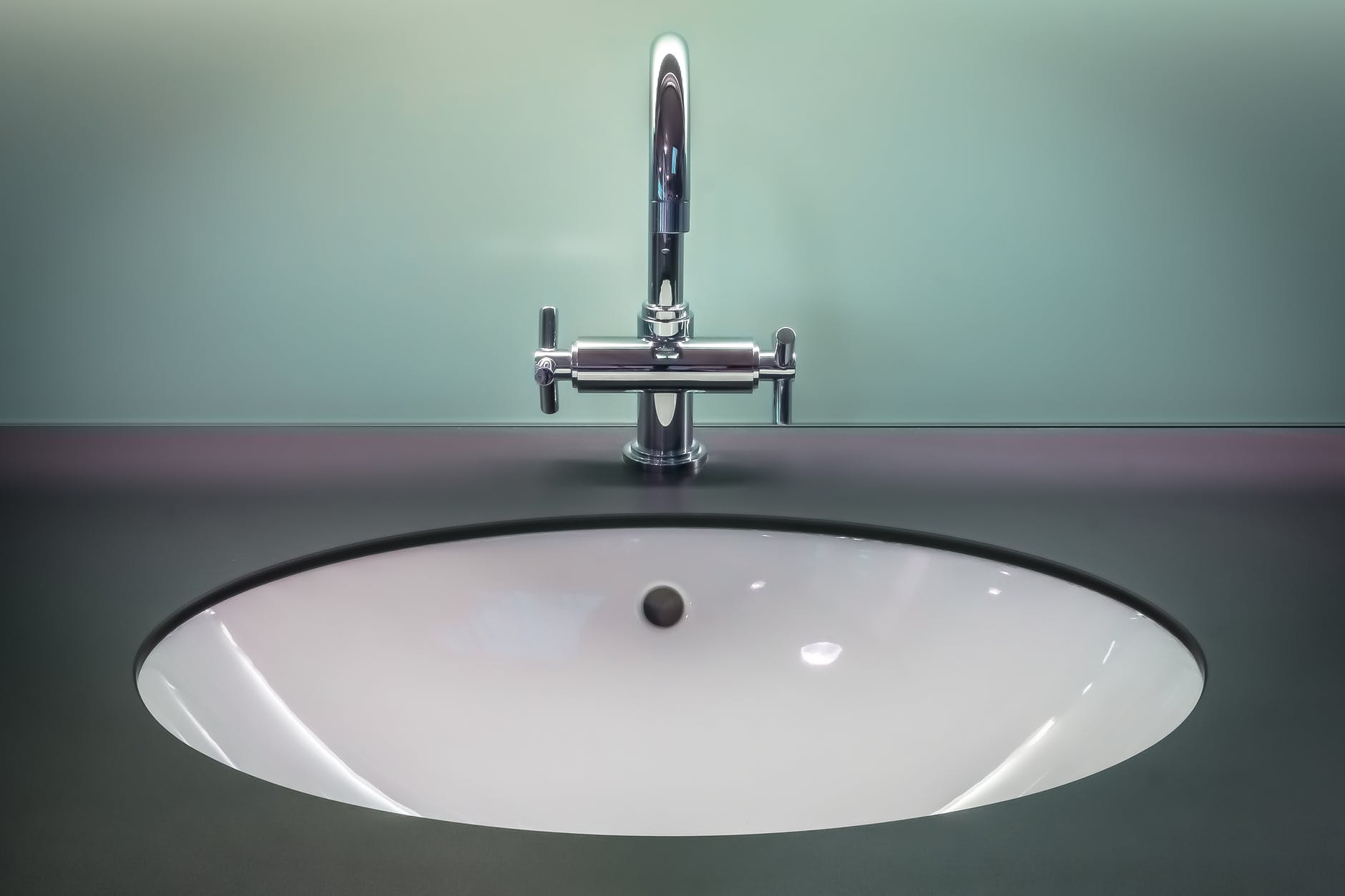 Faucets
It is not a given that faucets come with the new vanity. This step may take some extra steps on your part. If your chosen vanity does not come with a faucet, you may need to consider the number of faucet holes in the vanity, how far apart they are, and how the faucet should be installed. You should also determine what kind of faucet the sink needs and if it comes with a drain.
Choosing the right vanity for your bathroom remodel is a fun step. For vanity inspiration and to purchase your vanity, please visit https://www.uniquevanities.com/farmhouse-bathroom-vanities.html.