*This is a guest post

Choosing the Right Wine
When purchasing a wine or ordering wine by post it often price, quality and the grape used that influences the customers decision. Malbec, champagne and Cabernet sauvignon are all wines recognised for their superb taste and quality.
Malbec
Malbec is full-bodied red wine that grows mostly in Argentina, and known for its hearty fruit flavors and smoky finish. Thus, this wine is a better option then a higher price Cabernet Sauvignon or Syrah.
The main fruit flavour in Malbec Argentinian wine is black cherry, plum and blackberry. Thus, the idiosyncratic flavors offered are chocolate, violet flowers, cocoa powder and dependant on the aging, a lovely tobacco finish.
French Malbec from the Cahors region has a leathery feel in the mouth, but contrasts tart currant with black currant flavors. It also possesses a savoury bitterness often described as green. The French version has a higher acidic qualities, and flavours often described as black pepper and spice. Interestingly, French Malbec tends to age longer.
Malbec wine originates from France where it grows in Sud-Ouest. The tougher-skinned grape is a cross of two commonly known varieties from Montpeillier and Galliac. Essentially, Malbec is now grown in Cahors, which is a small town on a tributary river that flows right through to Bordeaux.
Malbec is often a wine chosen by those who prefer a lower alcohol content, but want a wine that possesses a longer shelf life.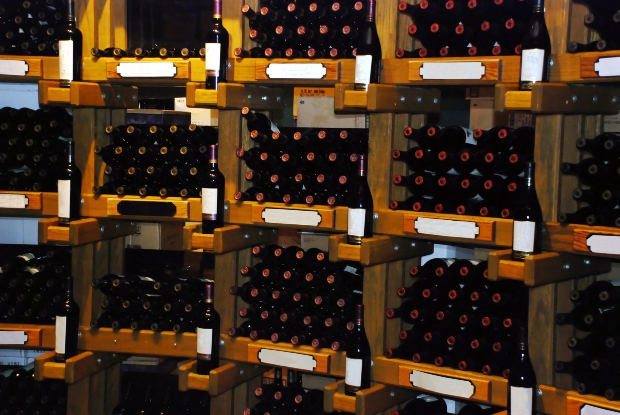 Cabernet Sauvignon
Cabernet Sauvignon is grown in a range of regions and climates throughout the world, and therefore possesses a range of flavors. Essentially, Cabernet is a fully-bodied and rich wine, which possess dark fruit flavours and savoury undertones which range from bell pepper to black pepper.
A 100% Cabernet Sauvignon from the old world is extremely rare, because traditional wine makers are brilliant at mixing varietals together to infuse taste. Nevertheless, Cabernet from the Bordeaux region has herbal and floral undertones encompassing the flavors of tobacco, graphite and violet. Thus, when you smell a Bordeaux you will often be able to smell the hints of liquorice and black cherries.
Cabernet sauvignon is a beautiful accompaniment to meat dishes, and is popular during the winter months because of its homely and enriching taste.
Champagne
Sparkling wine begins as a still wine and has the fizz added at later date. One of the critical factors is in the reputability of every sparkling wine, and how the fizz is added into the bottle. Through the champagne method, the carbon dioxide (which is made through the fermentation method) is dissolved into the wine and its individual bottle. Therefore, when the gas is released, the bubbles rise to the surface.
Champagne is France's most northern Appellation region, residing 90 miles outside of the capital Paris. The climate often sees the grapes struggling to ripen; however, this is perfect conditions for making Champagne.
Champagne is consumed commonly at events such as weddings, christenings and birthdays. People enjoy drinking a wine that is sparkling and refreshing.