Finding the right Christmas Presents For Mom is a bit easier. Us girls love all things beauty, fashion, and food! We are not too picky! I know I am not! Check out the Christmas presents for mom, below, that I found! Shopping has never been this easy!
*This page includes my affiliate links to Amazon.com and other affiliate networks.
Christmas Presents For Mom!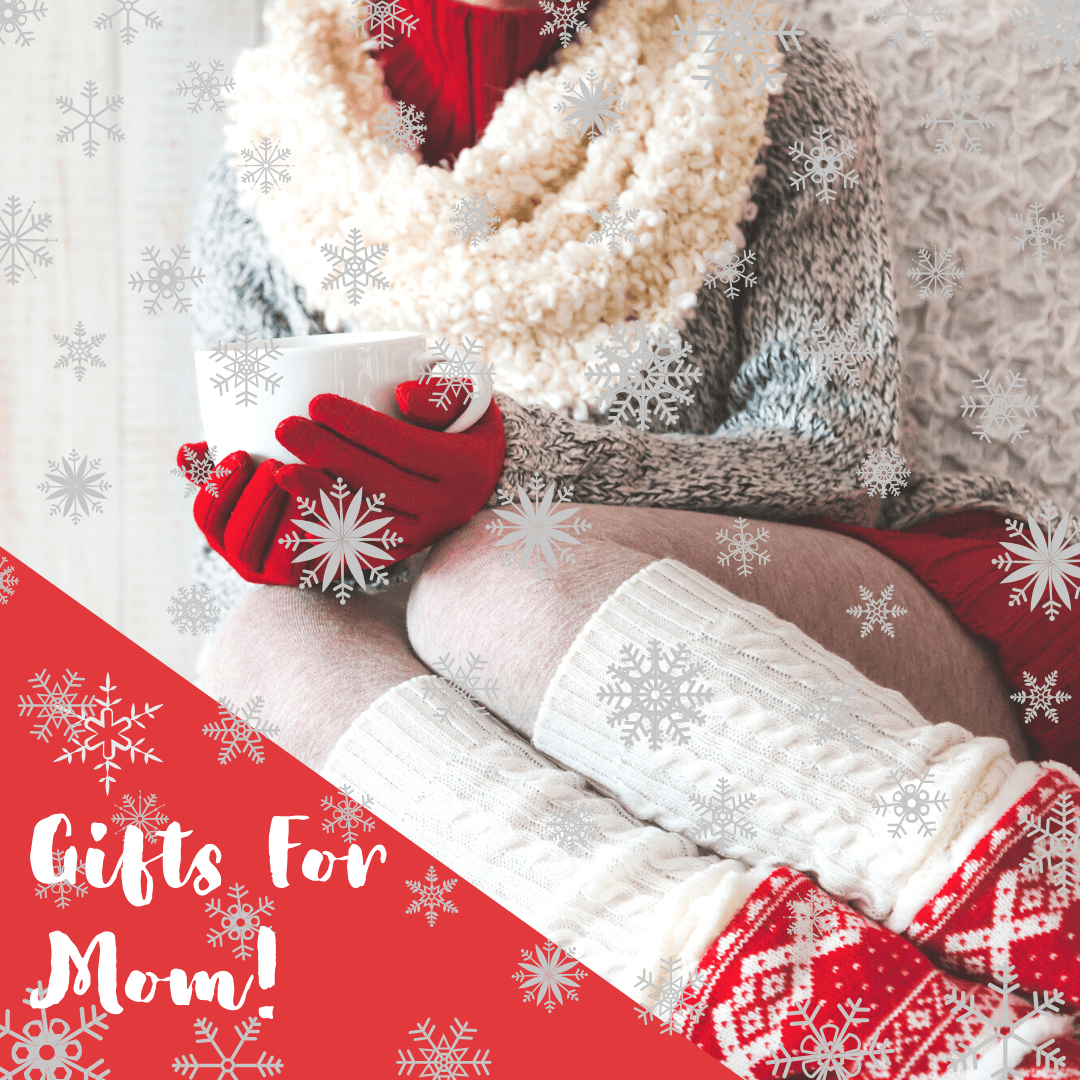 ---
Let's Start With Beauty Devices!
MicrodermMD Home Microdermabrasion System: Smooth and brighten the skin, and restore a youthful glow. Reveal your true radiance with the power of microdermabrasion!Buy Now

s
Ultrasonic Skin Spatula: Home version of the popular spa treatment known as ultrasonic skin scrubbing. This deeps cleans, exfoliates, extracts and infuses your skin!Buy Now
Pro Light Dental Whitening System: Patented Dual-Energy (light + heat) Xenon Whitening Light and Stain Lifting Serum to whiten teeth up to 6 shades in 30 minutes! Clinically proven professional whitening system with no messy trays or strips allows you to whiten on your own schedule. Xenon Light technology whitens teeth 3X faster than LED*.Buy Now
---
Now, Beauty Products!
Blue-Defense HydroGel: This lightweight gel-based moisturizer delivers superior hydration up to 72 hours thanks to its triple-hyaluronic acid formula. As a result, skin appears more youthful, as if it's been "plumped from within."Buy Now
Multi-Action Sculpting Cream: This moisturizer is designed to visibly restore skin's elasticity – by lifting, tightening, and firming the look of sagging skin. Our formula nourishes your skin with the vital building blocks that give young skin its taut, springy feel.Buy Now
Line-Smoothing HydroMask: HydroMask delivers unsurpassed hydration, leaving your face feeling fresh and rejuvenated like after a spa facial. Its unique bio-cellulose material pushes a powerful anti-aging serum deep into your skin — to help boost elasticity and smooth out the look of fine line and wrinkles.Buy Now
Illuminating Dark Spot Corrector: This concentrated serum visibly fades dark spots for a brighter, more radiant complexion. By targeting "age spots" — on your hands, face, & neck — it helps you achieve a dramatically younger look. It is light texture absorbs quickly and cooperates nicely with your makeup.Buy Now
Under Eye Recovery: Under Eye Recovery is a brightening eye cream designed to brighten dark circles and get rid of puffiness under the eyes. The powerful formula also smooths fine lines and wrinkles around the eye area.Buy Now
City Lips: Comes in an array of gorgeous, glossy colors! City Lips is a plumping lip gloss that gives you both an immediate and long-term solution for your lips. With innovative ingredients that help restore healthy lips, it delivers deep hydration for instant plumping, long-lasting comfort, and smooths out lip lines & wrinkles.Buy Now
ORG Skincare Mineral Peel For The Body: Body exfoliant with skin moisturizing nutrients. We formulated our popular Mineral Peel for the body because why shouldn't you have great skin all over? Whether you want to prep your skin for an even tan or achieve a closer shave for smooth, touchable legs, our Mineral Peel Body is Step 1 to skin goals.Buy Now
ORG Skincare Mineral Peel For The Face: Facial prep exfoliant with natural brightening agents. Proper exfoliation is half the battle when it comes to skincare, but our star spray-on peel makes this crucial step a breeze, eliminating impurities and smoothing skin's texture with a quick spritz, while natural brightening agents give you an instant youthful glow. Simply spray and slay.Buy Now
Guru Nanda Beauty Serum Set: Inspired by Ayurvedic traditions, these carefully blended beauty serums were crafted with the help of our in-house aromatherapist. These beautifying products were created for women looking for clean, all-natural products to carry and use everyday on-the-go.Buy Now
---
Let's Get Mom Feeling Pampered And Clean!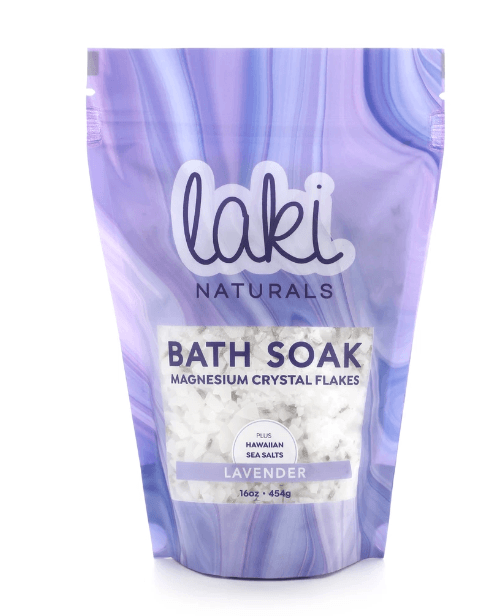 Laki Naturals LAVENDER BATH SOAK: Turn bath time into a restorative ritual with Laki Naturals Therapeutic Bath Soaks. Our special blend of Zechstein magnesium flakes and Hawaiian sea salt will reduce stress, promote sleep, and soothe achy muscles! Lavender – A calming, herbal blend with a touch of sweetness.Buy Now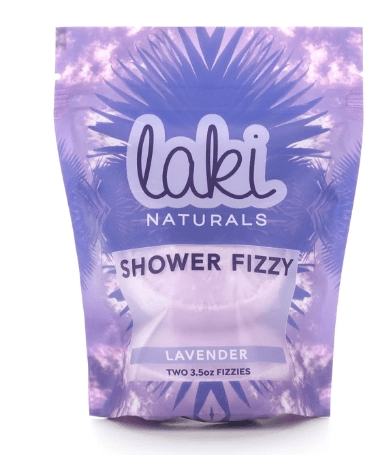 Laki Naturals Shower Fizzies transform your shower into a rejuvenating spa. Enjoy the therapeutic aromas of natural fragrances and essential oils as you start your day! Lavender – A calming, herbal blend with a touch of sweetness.Buy Now
Thoroughly Clean Face Wash with Sea Kelp: Botanicals harvested from both land and sea make up this unique cleansing formula that leaves your skin feeling thoroughly clean and silky. Our exclusive Eco-Harvest® Tea Tree Oil is formulated with Organic Echinacea and Licorice Root Extract to soothe as it cleans. Green and White Tea Extracts protect with powerful antioxidants, and mineral-rich Sea Kelp nourishes skin to leave it looking vibrant and healthy. Perfect for normal skin.Buy Now
Activated Charcoal Soap Bar: Derived from sustainable Coconut shell husks, Activated Charcoal is known for detoxifying and drawing out toxins to reveal smooth, luminous skin. In our Activated Charcoal Soap Bar, Country Life® Vitamins' Activated Coconut Shell Charcoal pairs with soothing Cucumber and inherently cleansing Eco-Harvest Tea Tree Oil to create a gentle but powerful soap bar perfect for use on face and body.Buy Now
Jojoba & Sweet Almond Body Oil: A delicious blend of Jojoba and Sweet Almond Oils helps rejuvenate and restore moisture levels for soft, healthy-looking skin. Vitamin-enriched Shea Butter helps protect while nourishing antioxidant Vitamin E helps to soothe and comfort dry skin.Buy Now
Nourishing Pink Himalayan Salt & Sugar Body Scrub: A vitamin-rich blend of sugar and salt that provides the best of both in a luxurious, low foaming exfoliant. Smooth and soften skin with this spa-strength exfoliating body scrub. This sweet and salty treat transforms into a creamy, low foaming lather so you can cleanse while buffing away dead skin cells.Buy Now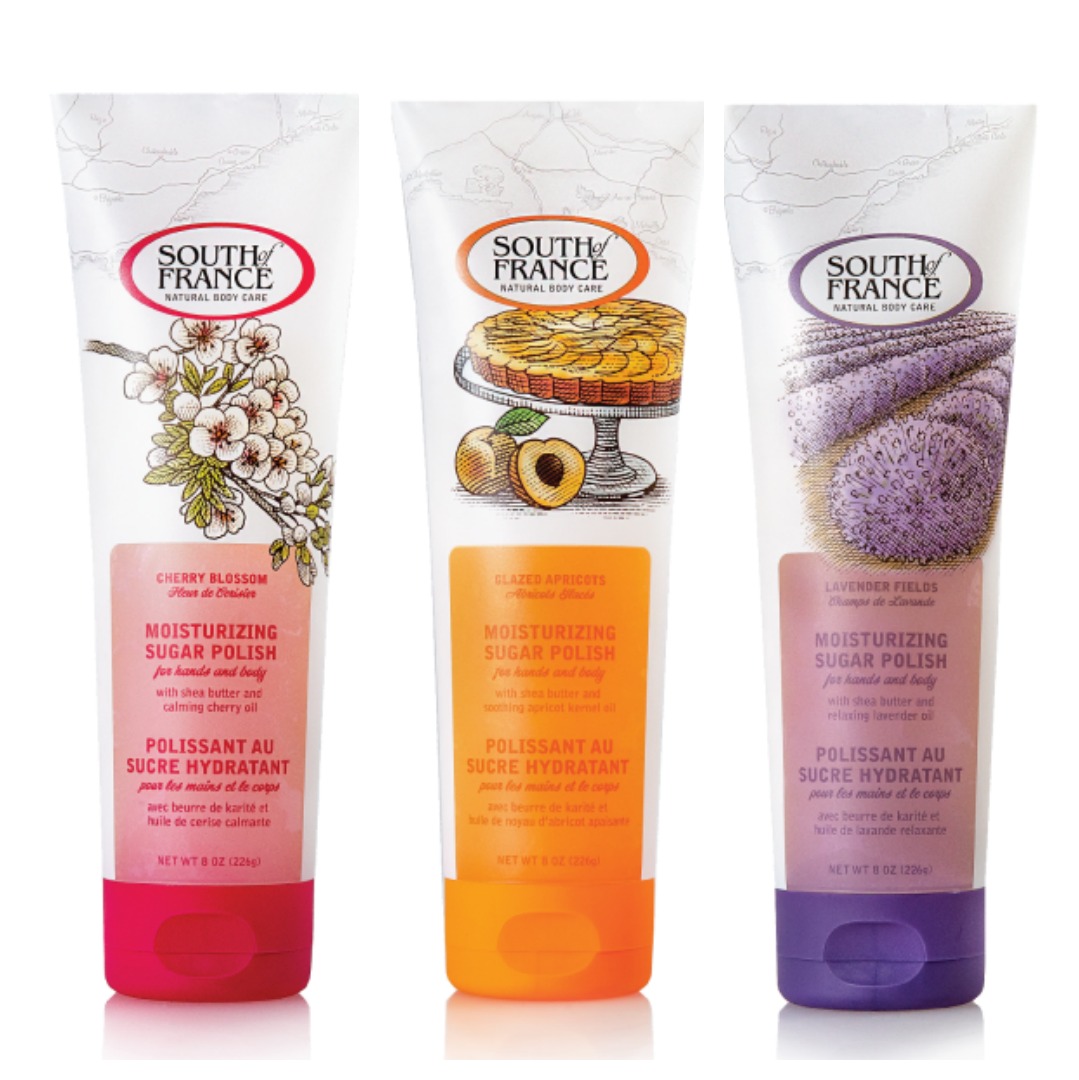 South Of France Sugar Polish: Exfoliating Sugar, a natural humectant, gently eliminates dead skin cells and rough spots while deeply moisturizing Shea Butter and nourishing Sunflower Oil leave skin smooth, glowing and hydrated long into your busy day. Gentle enough to use on rough spots 2-3 times weekly all over the body. Each of the 3 scents is enhanced with its own unique natural essential oil for mood-enhancing indulgence (calming Cherry Oil, soothing Apricot Seed Oil, relaxing Lavender Oil)Buy Now
South Of France Bars Of Soap: Luxuriously lathering all-vegetable soap is triple-milled in the Marseille tradition for a pampering cleansing experience. Coconut Oil and sustainable Palm Oil create a creamy lather; natural Glycerin combines with organic Shea butter to leave your skin soft and deeply moisturized.Buy Now
All-natural CBD-infused Bath And Body Products: At Canna Bath Co. they strongly believe in holistic healing approaches and offering the benefits of cannabis in a form everyone can enjoy. Calming the body and eliminating stress can have numerous health benefits and what better way to relax than soaking in a mineral-rich CBD infused bath! We infuse hemp-derived CBD to enhance the experience and benefits of our naturally soothing products.Buy Now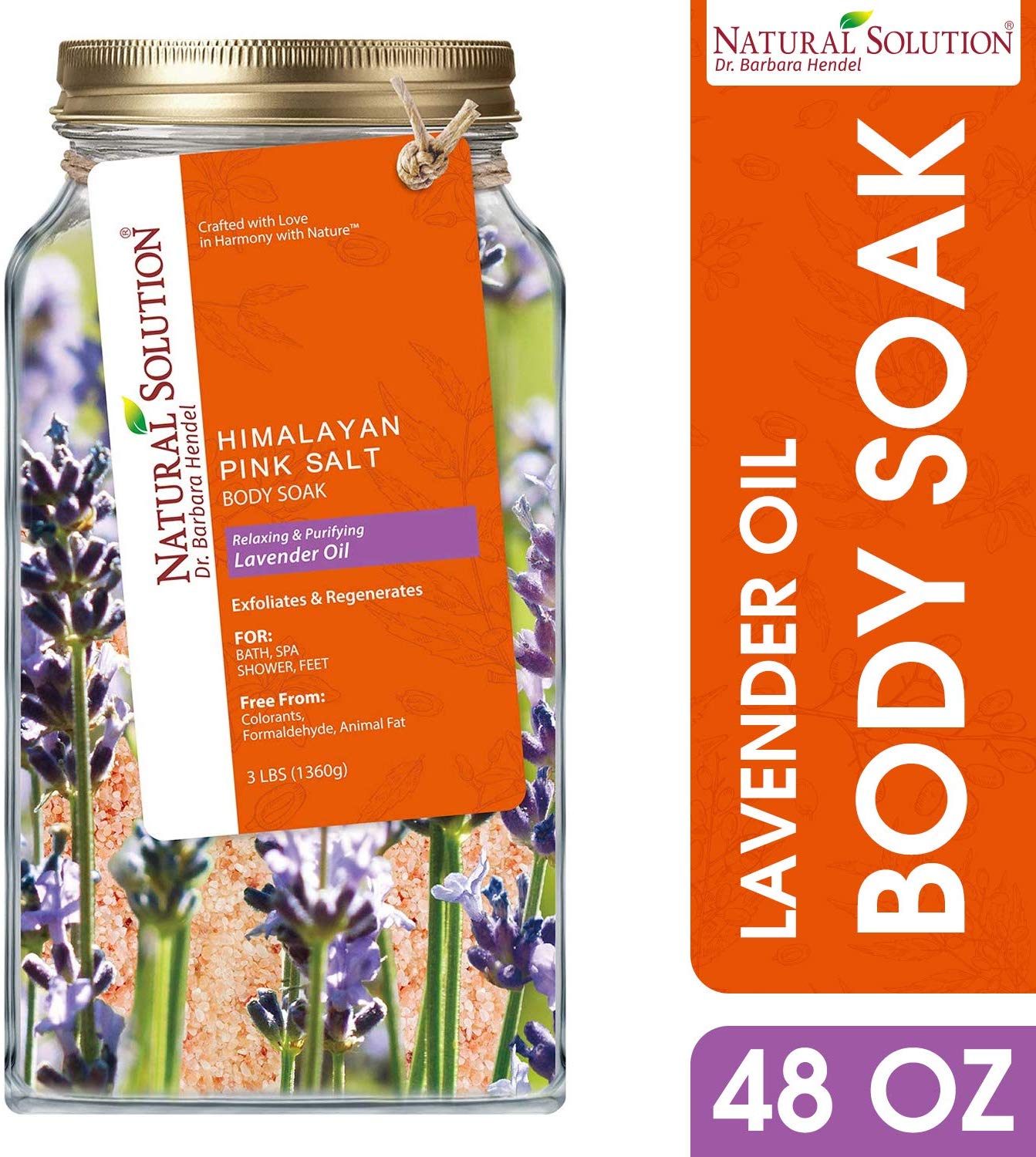 Natural Solution Pink Bath Salt Lavander: Lavender bath salt is loaded with 84 essential minerals that are already present in the human body. It is best for skin nourishing and detoxification.Buy Now
Mommy & Me Haircare Bundle: For the holidays, the Mommy & Me Haircare Bundle makes a great gift — it includes everything Mom and her little one needs for a healthy hair care journey. Think spa day at home!Buy Now
Other Thoughtful and Practical Gifts For Mom!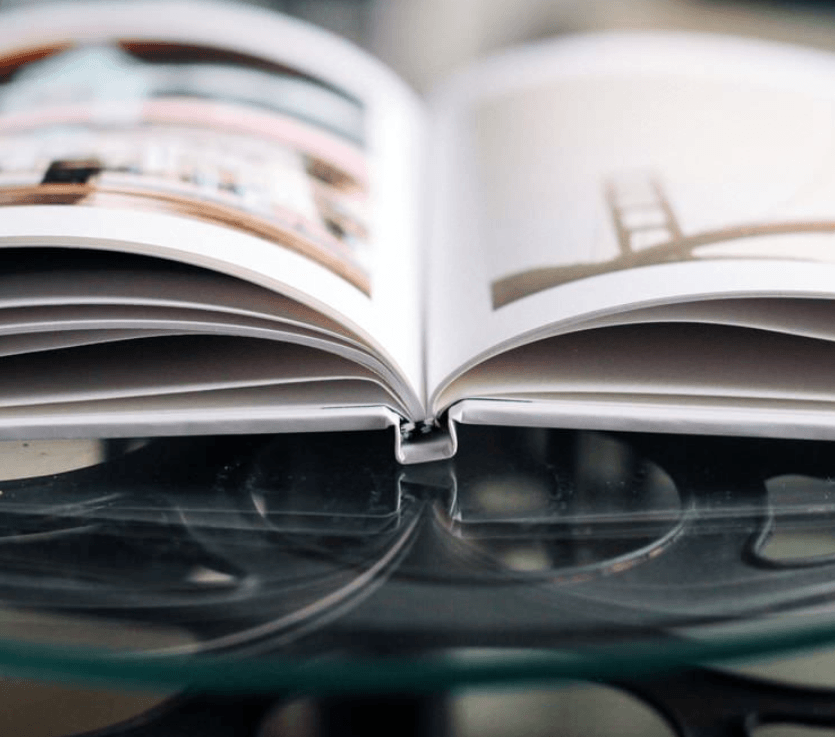 Parabo Press Hardcover Photo Book: Scrolling through your camera roll is cool and all, but leafing through the pages of a photo book is just more magical. Bring your most memorable moments to life on 32 premium matte pages snuggled in a beautiful photo book. It's a classic for a reason, providing heartfelt memories for anyone on your list.Buy Now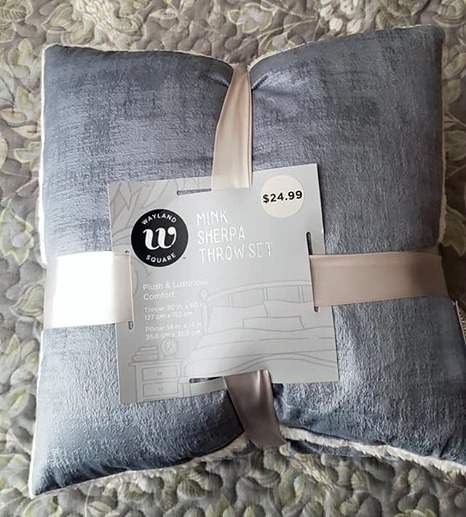 DLX Sherpa Throw: A super SOFT and comfy blanket with a pillow! Mom can relax anywhere at home or in the car! Available in-store at CVS!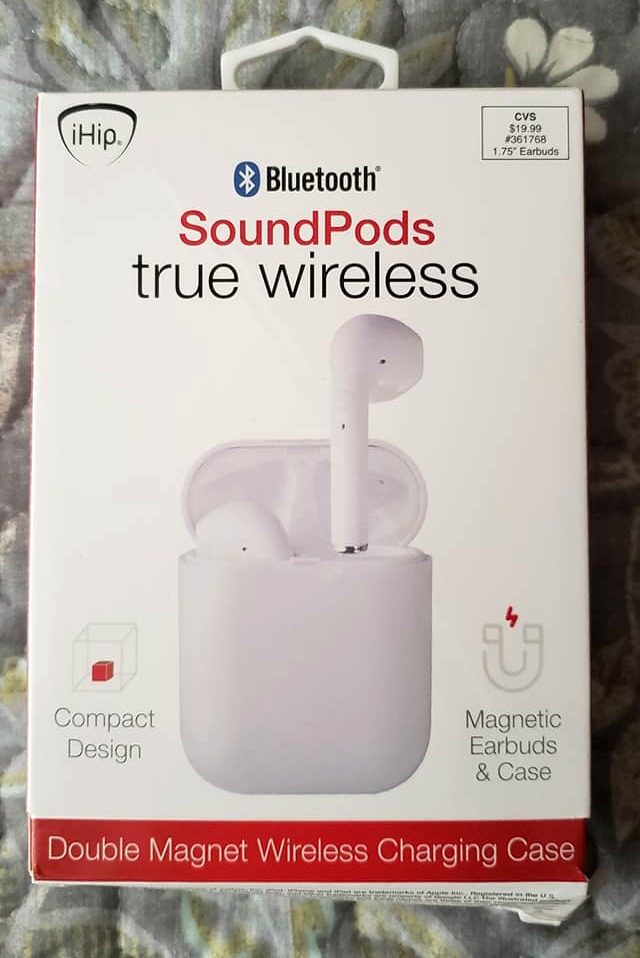 Bluetooth Sound Pods True Wireless $19.99: Great for listening to your favorite tunes while working out or just living your life! Available at CVS!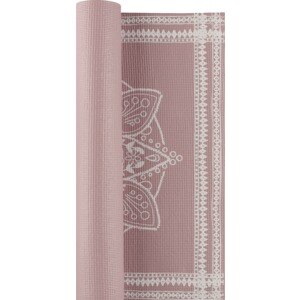 Oak and Reed Yoga Mat: Fashion meets function with this Oak and Reed yoga mat designed to support your physical and spiritual practices, as well as your personal style. The 4MM mat features a unique medallion pattern and a reversible non-slip texture offering comfort and support ideal for yoga, pilates or any floor exercise.Buy Now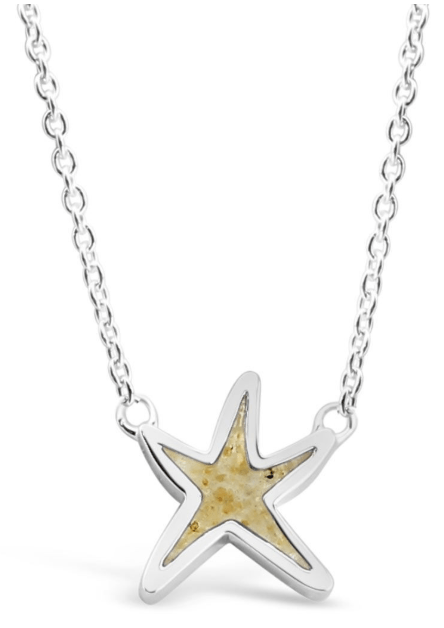 Delicate Starfish Stationary Necklace by Dune Jewelry: The starfish evokes memories of your favorite days at the beach as well as evenings beneath the celestial sky. Our .925 Starfish Stationary Necklace allows you to carry a tangible reminder of your favorite travels indefinitely. This delicate sterling silver necklace is adjustable from 16″-20″ in length. The pendant is approximately 14mm in diameter, filled with your favorite sand, earth or elements and has a slightly recessed, glass-like finish.Buy Now
Grip 2011 Calligraphy Pen SetBuy Now
365 Cats Page-A-Day Calendar 2020: A year-long celebration of felines (and their impeccable displays of attitude and elegance), in full-color photographs for every day of 2020.Buy Now
From the bestselling editors at Flow magazine comes a guided journal with a welcoming, come-as-you-are message: Embrace the things that make you you, flaws and all. Charmingly illustrated and filled with activities and exercises, My Perfectly Imperfect Life inspires readers to let go of the pressure to be perfect and to celebrate quirks, slipups, and imperfections rather than judge them.Buy Now
Hedgehogs are the new darlings of the Internet and social media pet circles and, while these little guys might look prickly, they're actually kindhearted sweeties who just want to be loved. This 16-month wall calendar features full-color pictures of these "quill kids" as they party, pig out, poke around, and have the time of their hedgie little lives!Buy Now
Wyld CBD Sparkling Water: We've cultivated these flavors over the years, carefully honing our recipes to create edible (now drinkable!) delights that enhance every moment with real fruit flavors and THC free hemp.Buy Now
Activated Charcoal Toothpaste With Peppermint (6 Pack): Charcoal White not only lifts stains without harsh chemicals, but it also freshens breath with a blend of six natural essential oils headlined by peppermint for a great taste!Buy Now
Small Nonstick Skillet: Cooking for one? Try a fried egg, a chicken breast or a grilled sandwich. If it fits, it sits. The nonstick surface is the best in the business. It comes with a high-temp silicone hot pad so you can take your creations directly to the table. You choose the color to complement your kitchen.Buy Now
s
Souspreme Multi Pot This all-around kitchen appliance offers the best in fast cooking and slow cooking – plus integrated sous vide. It's on-trend with 18 one-touch cooking programs, from steaming or sautéing to sous vide, fermenting and many more. Use it for soups, meats, stews, poultry, eggs, grains, beans, chili, yogurt, dough, cake and more – endless possibilities.Buy Now
Fissler Adamant Fry Pan: The robust pan is characterized by its timeless design. Equipped with the cook star all-stove base, it is suitable for any type of stove, including induction. the high rim and the extra-large frying surface make it easy to prepare several portions and turn them effortlessly. The specially developed Fissler planium® manufacturing process guarantees that the base will lie totally flat on the stove – the best prerequisite for even heat distribution from the base to the rim of the pot – while saving energy. The ergonomic safety handle provides support and protects against heat. For additional comfort, the premium quality glass lid can be plugged in. Thanks to the integrated measuring scale you can dose liquids conveniently.Buy Now
Many of us are guilty of overlooking the glove, but it shouldn't be neglected from your winter wardrobe. Our cashmere gloves are snug, warm and simplistic, meaning they pair nicely with all outfit types. Made from our finest cashmere, these gloves won't pill and are ideal for casual wear and formal wear. 100% CashmereBuy Now
Pom Pom Cashmere Beanie: Add cuteness to your outfit with the pom pom beanie hat that is extremely soft to the touch and comfortable to pull over your head. Available in neutral colors, this beanie will match all outfit types and add effortless elegance for both men and women. What's more, this pom pom beanie is so lightweight, you'll forget you're even wearing it! 100% CashmereBuy Now
Globally-Inspired Pink Ribbon Welcome Mats: Improvements and funds for breast cancer research are essential to preventing deaths, finding a cure and eradicating the disease for good. 25% of the purchase price of each pink ribbon welcome mat sold through the Carpet One Floor & Home Welcome-A-Cure initiative is donated to the Breast Cancer Research Foundation. So far, the campaign has raised nearly 1 million dollars for a variety of breast cancer research charities, and has funding over 9,100 hours of life-saving research to the Breast Cancer Research Foundation®. Purchasing a welcome mat contributes directly to raising funds for breast cancer research and hopes for finding a cure.Buy Now
Smart for Life's new probiotic formula is doctor-designed for maximum efficiency, helping you get the healthy bacteria essential to gut health.* With a specially formulated blend of probiotic species and a base of inulin, our product is designed for high survivability and maximum effectiveness.Buy Now
CBD Gummies Calm By Wellness Our CBD gummies are the perfect morning treat to keep you satisfied for the whole day. One in the morning and one at night is perfect for providing you with relief from pain or anxiety. Our gummies contain no THC at all and are perfectly formulated to give you a calm-stress free mind. There's a reason we have so many reviews claiming our gummies as the best CBD gummies in the world. Each gummy provides a perfect 10mg dose of our special CBD to help you kickstart the day and embark on your CALM journey.Buy Now
skinnytees™ helps you get into your Zen mode! Built to be worn as a "second skin", the brand was created and marketed as a genuine basic but with a little extra added perk! Heralded as the go-to basic, in a rainbow of colors, that gives you stretch but never stretches out, skinnytees keep their shape and helps you keep yours at the same time by actually smoothing bumps and lumps with its 92% nylon, 8% spandex blend. Truly a must-have for every yoga enthusiasts wardrobe all year round.Buy Now
For Those Pregnant Mamas!
Protect your baby with each box delivered to your door! You can feel confident that your new box each month is helping you celebrate pregnancy and protect your bump!Buy Now
FOR EVERYONE!! Tickets To SeaWorld!!
SeaWorld Park: Plan your day at SeaWorld San Diego! Experience thrilling rides inspired by the force and power of the sea. Enjoy fabulous, family-friendly shows and presentations. Explore beautiful aquariums, visit sea animals and much more!Buy Now