Cool Gel Solutions: Coolerest Sleep Pad
I have said it before and I will say it again, my hubby cannot stand heat and I cannot stand cold. We are soooo different from one another (opposites REALLY attract folks…). Getting a good night's sleep can sometimes be a bit difficult!
*This post includes my affiliate links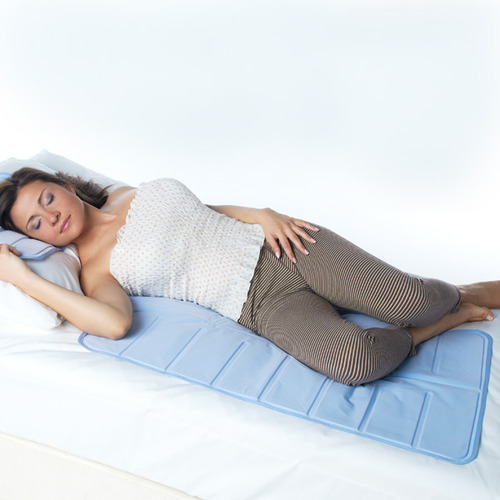 I sometimes sleep in a whole other room, just because he insists on turning on a high-powered, industrial fan in the room, sigh. Now that we got our awesome Sleep Innovations Mattress Topper, there is no way I am leaving that comfy bed for a lumpy one, no way.
What on earth could I do?? Freeze all night with a fan and whipping wind tormenting my face all night long? Having my hair tickling my cheeks because of the dang fan? Heck NO. No more! I will stand my ground…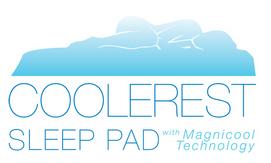 I found out about the Cool Gel Solutions Coolerest Sleep Pad and was asked if I wanted to review it. Heavens YES! We received this and my hubby sleeps on it at night. Thank the Lord it is working for us…
The Coolerest Sleep Pad is a gel-core pad that is heat-absorbing. It actually has an instant cooling effect to lower your body temperature and help you fall asleep quickly.
The first time my hubby used it, he just used it on the mattress, no blankets or sheets covered it. He said he felt a cold almost immediately.
The pad itself is not very comfortable as my hubby says it feels like cardboard. However, when you put a sheet over it or a thicker blanket (if you still don't like the pad feeling), then it is fine and actually quite comfortable with the blanket on it (yes, I tried it too).
What is neat about this gel mat is that it does NOT need any source of energy or refrigeration and is designed to be used over and over again!
Those night sweats and heat rashes my hubby gets so frequently are infrequent when he sleeps on this gel pad. He is more comfortable and able to sleep more soundly when he is using this coolerest mat.
No more fans in our room, no more!! Yay!! He does not need it when he uses this pad. It regulates his body temperature and makes him feel more comfortable so he does not need that fan.
All you do is slip the gel pad underneath a fitted sheet and you are good to go. If you want it to be more comfortable, I suggest a thin blanket too. You also don't need to just use this pad in your bed. You can use it anywhere, really. Like on the couch, floor, or car!
You can also handwash this and let it air dry. So you don't have to worry about it getting yucky, it is easily rinsed off and air-dried. The mat stays cool for up to 60 minutes depending on your body and room temperature.
It is Non-toxic and eco-friendly and constructed of gel and cotton. It also has a Blue 100% cotton Anti-microbial cover!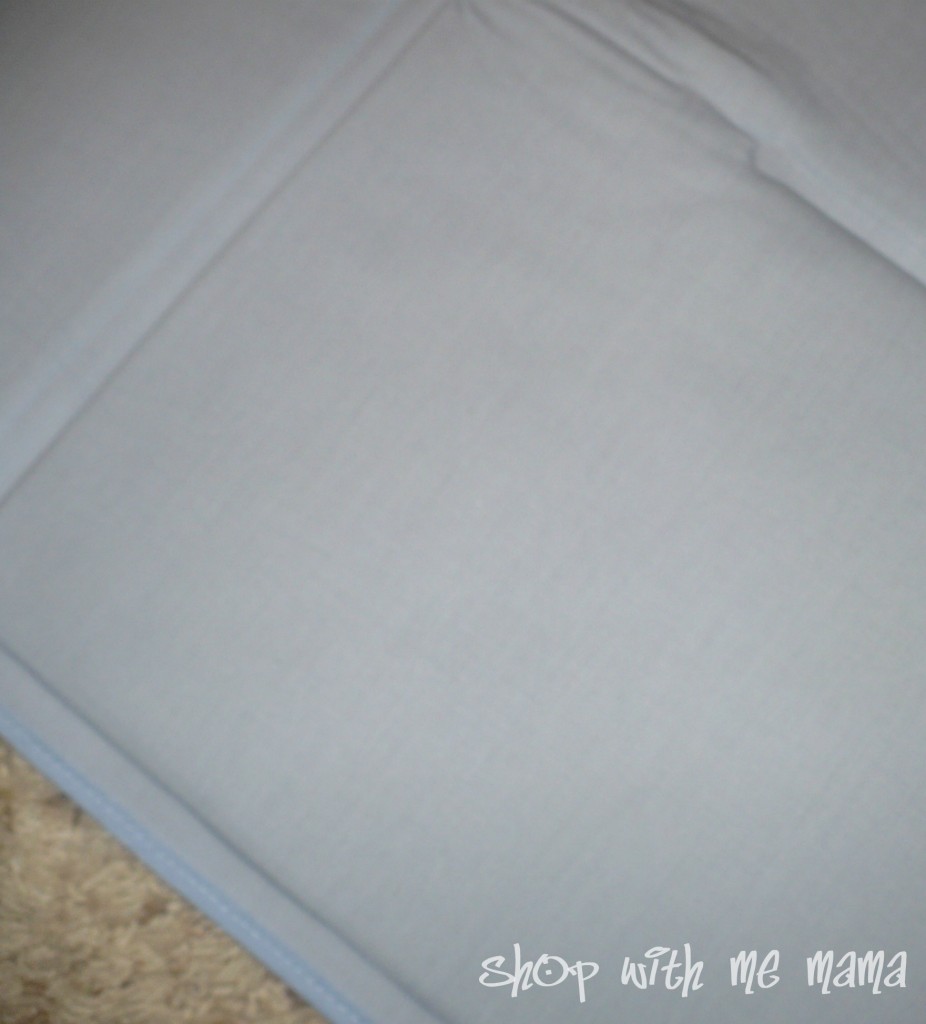 The Gelmat can be purchased in a variety of sizes to customize to your preference. One XL Gelmat can lay horizontally across a Queen Size bed for two sleepers or be swapped vertically for greater individual body coverage.
Do you only want to cover a small area? Well, you can then! Try the Small size for pillows and hot spots, such as your lower back! They also have a Coolerest Pad made just for your pet 🙂
*NOTE:
Keep in mind the gelmat is not meant to cool throughout the entire night, it is mainly to help lower a high body temperature for up to 60 minutes and help a person fall asleep quicker.
Buy
You can purchase the Cool Gel Solutions Coolerest Pad online at Amazon.com.