*Create Zen Art With The Buddha Board! This post includes my affiliate link.
Now you can create zen art with the Buddha Board! This is so neat and is so much fun to use! Buddha Board is inspired by the Zen idea of living in the moment.
You simply paint on the surface with water and your creation will come to life in bold design. Then, as the water slowly evaporates, your art will magically disappear leaving you with a clean slate and a clear mind, ready to create a whole new masterpiece. The Buddha Board is environmentally friendly as it only uses water – no ink, no paint, no chemicals – and it will last for years with proper care.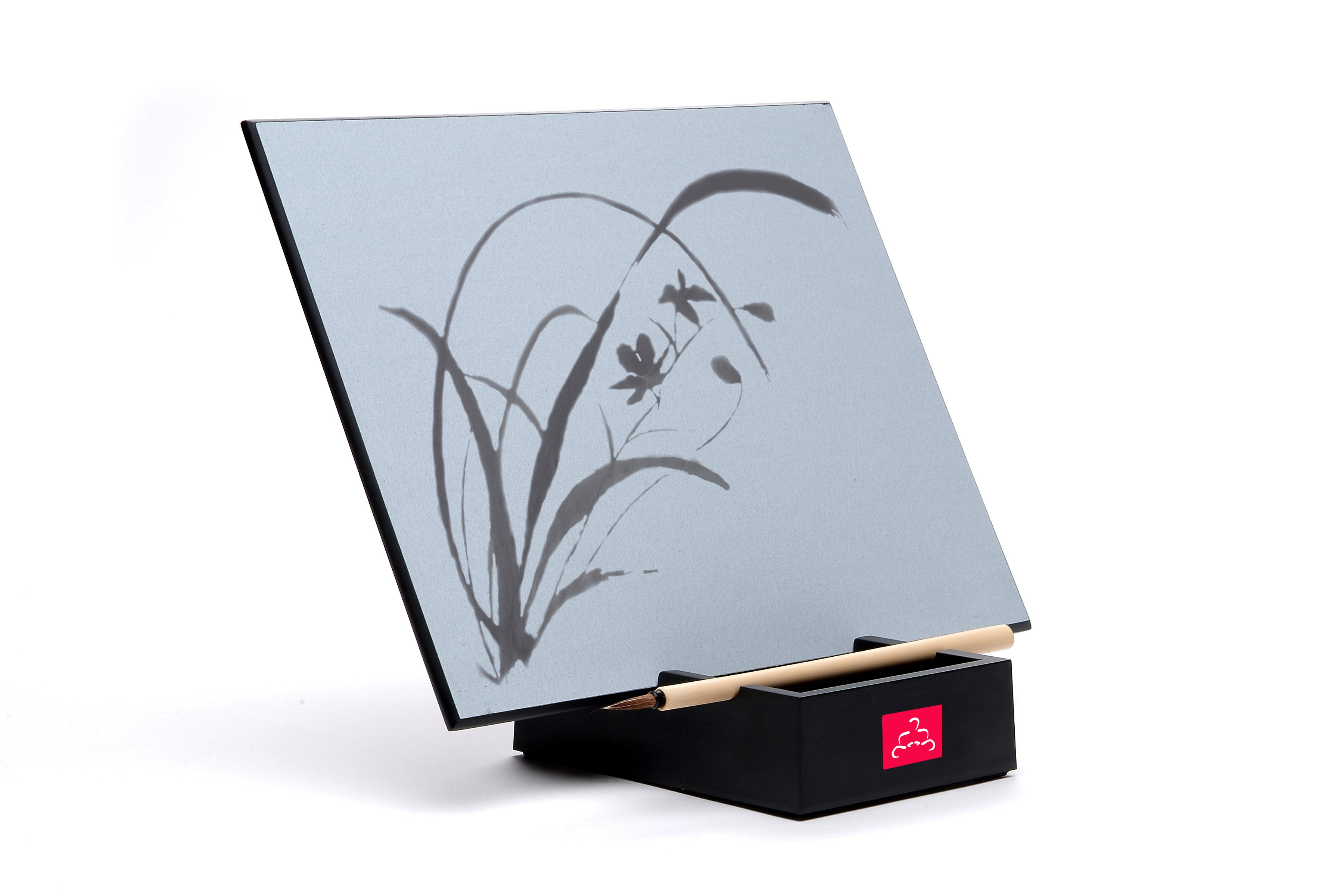 Sure wall art is fun, but so is the Buddha Board! Create zen art that makes you feel good and when you are done creating your zen art, do it again and again!
Sit in your home garden and 'zone out' as I like to call it and do your thing! Nothing is better than being able to get some 'me time' and be creative! I love zoning out and being able to do creative and fun things for myself!
What is a Buddha Board?
Imagine an Etch-a-Sketch, but with water! You simply paint on the surface with water and your creation will come to life in bold design. Then as the water slowly evaporates, your art will magically disappear leaving you with a brand new canvas each time.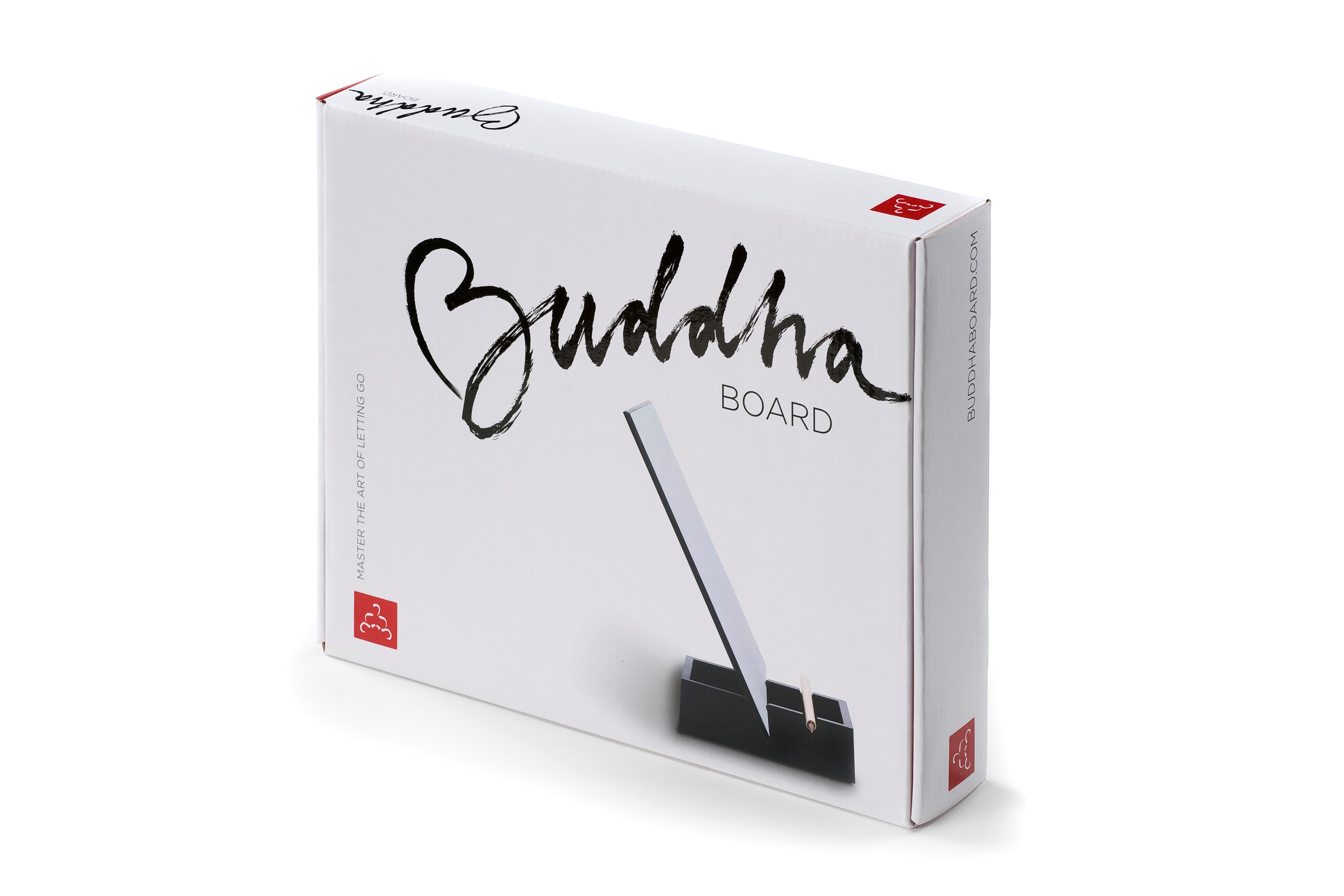 How Do I Use A Buddha Board To Create Zen Art?
All the components are included in your Original Buddha Board set. The semi-transparent sheet is meant to go under your water tray if you expect potential water dripping (as with children sometimes).
You may place the board in landscape (horizontal) or portrait (vertical) position in the square notches of the tray. The curved notches in front of those are meant to hold your brush. Fill your tray with a ½ inch of water only. Dip your paintbrush in the water and create!
If water drips and pools along the lower edge, don't forget to gently dab the excess with a clean cloth. Do not over-saturate the board (with brush strokes) and absolutely do not dip the board in water.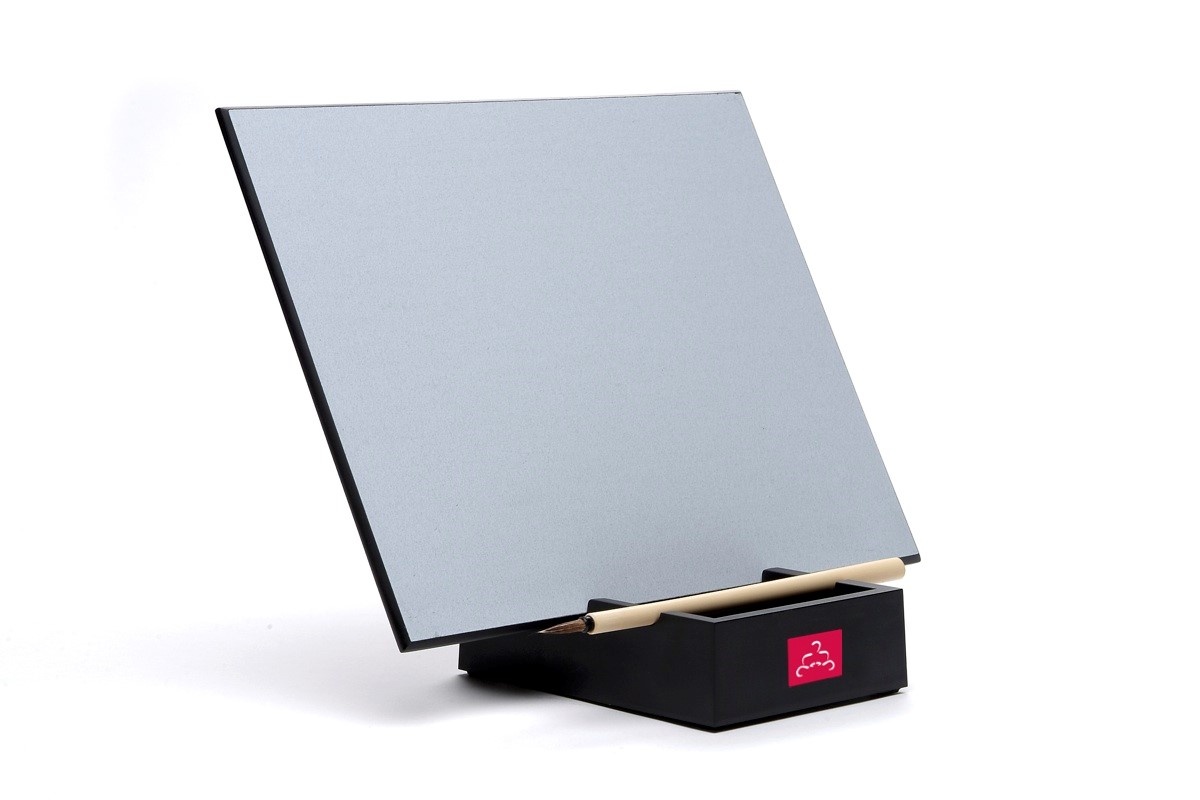 How Long Will My Zen Art Last On The Buddha Board?
Evaporation rates depend on the thickness and saturation of the stroke. You can start to see fading at 30 seconds and some strokes may take as long as 10 minutes to disappear.
A Little History For You!
How did Buddhism influence Japanese art?
Buddhism did play a very important role in the development of Japanese art, between the 6th-16th centuries. It came to Japan from China through Korea.
In the early Heian period, Buddhist art and architecture greatly influenced the traditional Shinto arts, and Buddhist painting became fashionable among the wealthy in Japan. Check out some art here!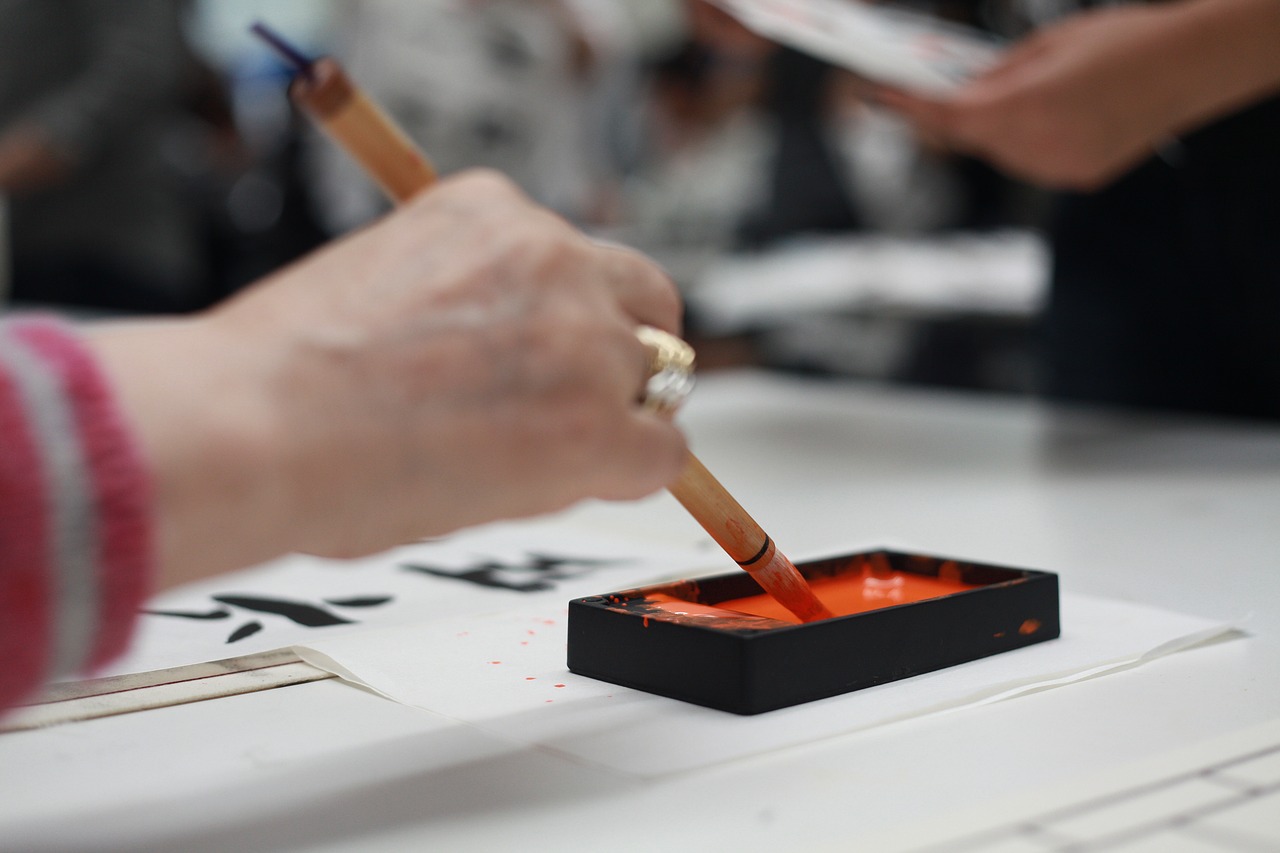 Buddhist art became popular among the masses through scroll paintings, paintings used in worship and paintings of Buddhas, and other religious themes. Portraiture of priests such as Bodhidharma became popular, so did scroll calligraphy and Sumi-e brush painting. Zen art can be a very spiritual experience for some. Being calm, and collected with your thoughts can be very calming and much-needed!
Meditation is also good for unwinding and 'zoning out' of the world. I try to meditate at least 2 times a week. I really would like to meditate more, but it takes concentration and when my kids are home, concentration does not exist with me! Ha!
The Buddha Water Board is a great way to stay connected with yourself by being able to express yourself. Become your own artist and create some pretty zen art! Let your kids try it too! Let them be little artists too! They will love it!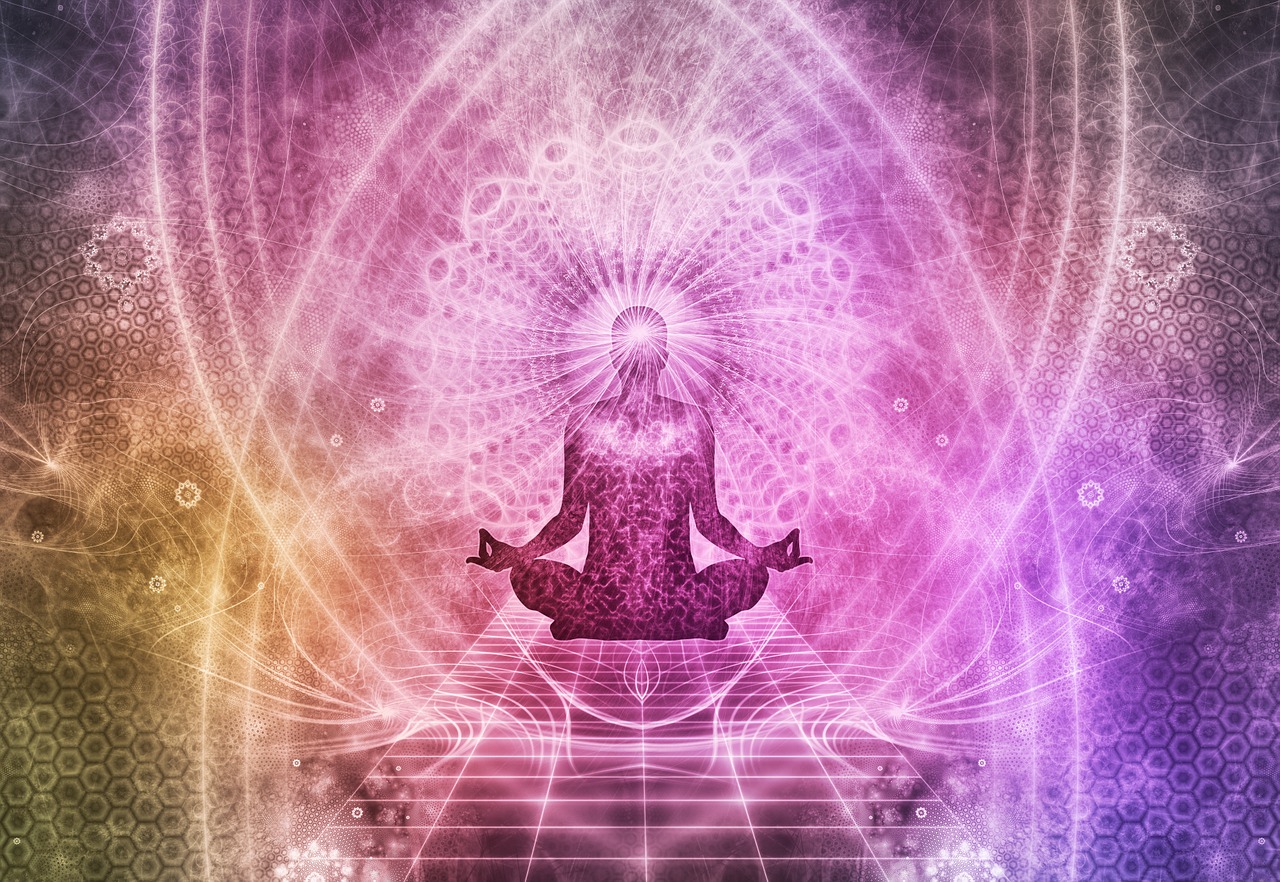 What Does It Mean To 'Be Zen'?
I had to research this but I already knew it was to be calm. Zen means meditation. It also means a state of calm attentiveness in which one's actions are guided by intuition rather than by a conscious effort.
It takes an effort to 'be zen' but there are certainly some wonderful benefits from it if you can do it. Drawing on the Buddha Board is one way to get in the zone and become zen with your zen art.
What Is Zen Art?
Ink monochrome painting is the art form most closely associated with Zen Buddhism. If you have ever visited a Japenese or Chinese restaurant before, you may have noticed their ink monochrome paintings on the wall. My husband's grandparents had a few of these paintings on their walls.
These paintings usually consist of birds, landscapes, animals and flowers. The bold use of black ink strokes and washes allowed suiboku-ga artists to eliminate from their paintings all but the essential character of their subject. I always thought these paintings were so pretty.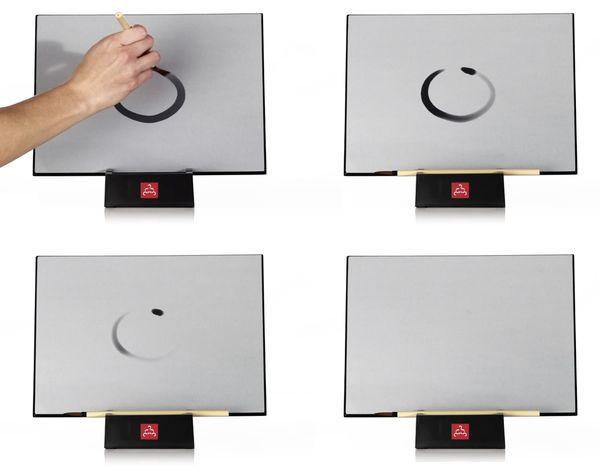 Where Can I Buy The Buddha Board?
You can purchase the Buddha Board online at http://www.buddhaboard.com. The Original Buddha Board retails for only $34.95.
Win
One lucky person is going to win the Original Buddha Board so they can create some zen art of their own! Yay!
Rules
The Contest is open US residents, 48-contiguous states only age 18+. The giveaway will end on April 29, 2019, at 11:59 PM MT. Winner will have 48 hours to confirm their win after I email them, or a new winner will be chosen. I am not responsible for lost or stolen mail.