What do we mean by core strength?
The core refers to a group of muscles that controls and stabilizes the spine and pelvis. Core strength is essential to help the body maintain good posture, ensure mobility, and decrease pressure on the joints. The core muscles include the muscles at your sides, across your lower back, and your abdominal muscles.
Why is core strength important?
Core strength enables us to perform everyday tasks whether it's bending down, lifting, or getting up from a chair. If you have a weak core this can leave you susceptible to muscle injuries, pain in the lower back, or poor posture. A strong core is essential to improve stability and balance and you can easily build these muscles and exercise at home.
How can I build core strength?
You can build core strength using several different fitness classes and strength-based exercises. To give you some ideas let's discuss some of the best exercise activities to improve core strength.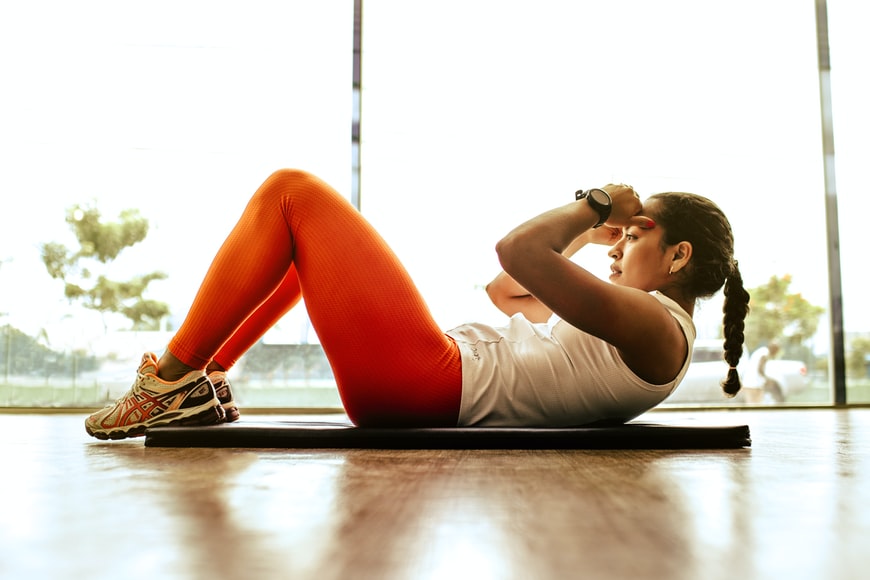 Creating A Work Out Plan To Build Core Strength
Exercise classes to build core strength
1 . Pilates
Pilates was created by gymnast Joseph Pilates, he originally invented the exercise as a program for dancers and soldiers who had been injured. It is a type of exercise that focuses on strengthening the core, these classes are designed to improve both well-being and fitness.
Pilates exercises are designed to improve flexibility, balance, and posture. During a Pilates class, there's a real focus on the connection between the mind and body, individuals are encouraged to breathe deeply to fully experience the benefits of each movement.
One of the key benefits of Pilates is improved posture, these exercises help people reduce the aches and pains caused by bad posture.
Pilates is also helpful to tone and strengthen the muscles and reduce stress. If you're looking to build core strength, Pilates is one of the best exercises that you can do.
Scientific research has indicated that practicing Pilates can even improve immune system function. If you're interested in getting started with a Pilates program you can try beginner pilates with Openfit.
2. Yoga
Yoga is an exercise practice that involves moving through stretches, poses, and balances to improve fitness and calm the mind.
Yoga has a spiritual aspect including meditation, mindfulness, and breathwork. Like Pilates, there's a strong focus on the mind-body connection.
During a yoga class, you'll be guided through a series of postures, combined with breathing techniques. Practicing yoga has a wide range of benefits including building core strength, increasing flexibility, improving posture, and relaxation.
There's also some evidence to suggest that practicing yoga can reduce inflammation. According to a HealthLine study, 'individuals who practiced yoga had lower levels of inflammatory markers than those who didn't.'
There are lots of different types of yoga, ranging from slow and gentle to dynamic and advanced. Yin yoga involves mostly floor poses and holding stretches for a longer amount of time.
Yin is about stimulating the deep tissues and calming the mind. Ashtanga yoga is a fast-paced style, perfect for those looking for a challenging class.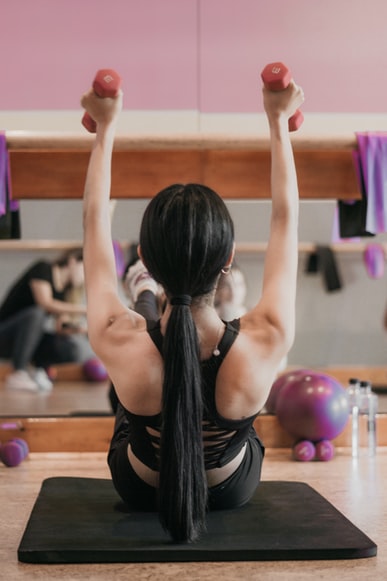 Ballet Barre
Ballet Barre is a workout that combines strength training, dance, yoga, and pilates. You'll use a traditional ballet barre to perform various movements, hence the class name.
During a class, you'll be guided through static stretches, plies, and strength exercises. Ballet Barre focuses on standing still and contracting certain muscles at the same time, (rest assured you'll really feel the burn).
Barre classes are perfect to build up your core and get a full-body workout. There are lots of other benefits to a ballet barre class such as:
Barre classes will help you to tone your stomach muscles.

A great way to strengthen the glutes.

Movements are designed to increase flexibility

Ballet barre is useful to improve endurance.
Gym routines to build core strength
Whether you train at the gym or at home there are plenty of exercises that can be useful to build core strength. Let's take a look at some of the top strength training exercises, to improve your fitness regime.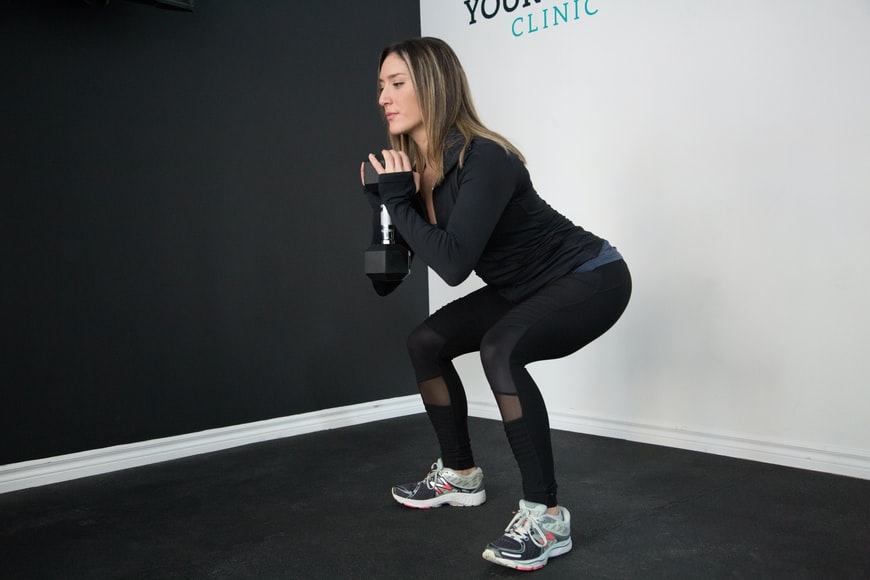 1 . Squats
The classic move for strength, if you want to build your core you've got to get on those squats. When you practice squats you're using just about every muscle in your core and in your legs.
Start off with a simple bodyweight squat, you've mastered your technique you can try squatting with weights like dumbbells or barbells. Here are a few tips to improve your squat technique:
Avoid squatting straight downwards, work on pushing your hips backward and driving your knees outwards.

Try not to lean forward when you squat.

Keep your feet flat against the ground.
2. High Plank
A high plank is one of the best exercises to build core muscles. The goal is to use your hands or elbows to elevate your torso, with your stomach facing towards the ground.
It's pretty close to a push-up, only the pose is extended, and you're not trying to move your body up and down. Planks work all of the muscles in your body, so these exercises are a great addition to any fitness regime. To perfect your plank technique, keep the following in mind:
Try to keep your abs and chest in a taut position.

Activate your thighs to help you balance.

Ensure that your body remains in a straight line.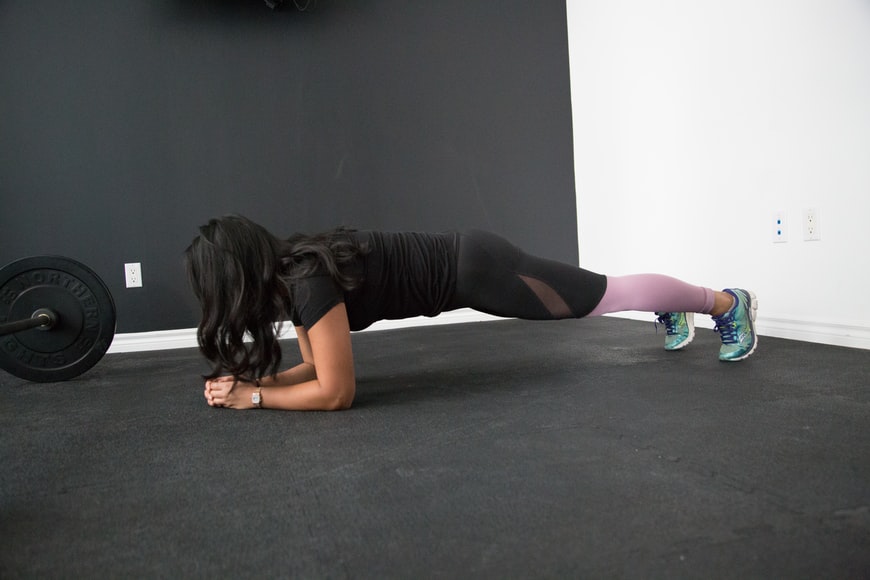 3. V-Sit
To perform a V-Sit you should sit on the ground, and extend your legs and arms upwards to make the shape of a V. This exercise is a great way to build abdominal strength, and improve your balance. To perfect this core strength move, pay attention to the following tips:
Ensure a good posture, there should be a straight line from the lower back to the shoulders.

Try not to hunch forward.

Keep your arms straight upwards, or parallel with the ground.
3. Glute Bridge
If you want to get a strong core then you've got to have strong glutes, sitting at a desk all day can weaken these muscles, which is why it's important to build them up.
To perform a glute bridge first you should lie down and keep your legs bent. Next, you should push your hips upward, and hold them here before lowering back down.
Like a squat, this exercise targets your glutes and the backs of your legs, in particular, your gluteus maximus and your hamstrings.
Glute bridges are also helpful in building up your abdominal muscles. You can use these tips to get the most out of this exercise:
Ensure to squeeze the glutes as the hips lift.

Your knees should not touch during glute lifts.

Lift your shoulder blades a little, (this will keep the back in the correct position).
4. Dead Bug
The dead bug is another great strength training exercise to build up your core. This exercise is useful to protect your spine and ensure a solid foundation.
To practice a dead bug you'll need to lie flat on the ground and move your arms upward, pointing to the ceiling. Next, you should lift up your legs, ensuring that your knees are bent at a 90-degree angle.
Gradually extend the left leg and lower the right arm at the same time. Stop when your limbs are raised just above the floor, return to the starting point, switch limbs, and repeat.
Exercise machines
Besides strength training and weights, there are lots of other ways to engage your core. If you regularly attend the gym you might be wondering which exercise machines are useful to engage your core. These options are a great start: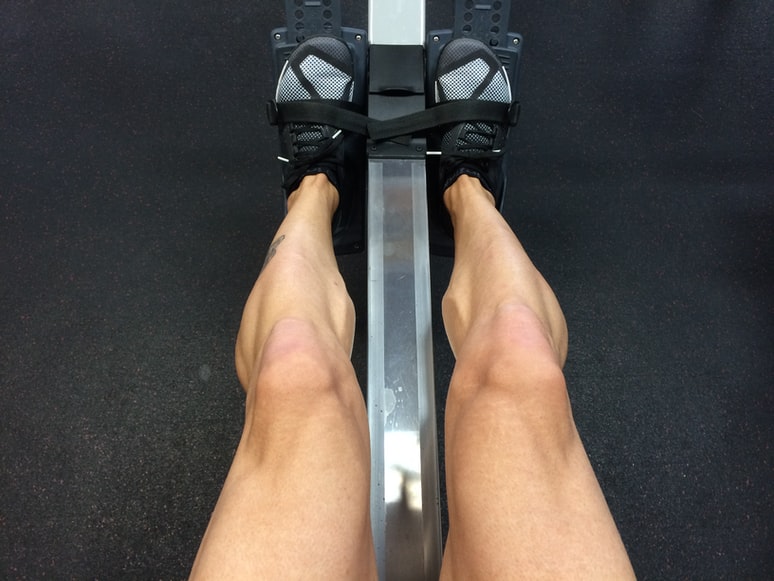 1 . Rowing machine
When you next hit the gym make sure that you have a session on the rowing machine. Rowing is a fantastic way to engage the core muscles and build strength.
Besides this, there are so many benefits of incorporating rowing into your workout. Rowing provides a workout for your whole body and it can also help to improve your posture. Rowing is a versatile workout that you can adjust to your level and needs.
2. Cross trainer
Working out on the cross trainer is a great way to develop your core and break and sweat. It's a fantastic form of aerobic exercise to improve your cardio ability and increase your stamina. You'll get a great workout for your whole body, and avoid putting pressure on your joints.
3. Pull-up bar
Using a pull-up bar is a fabulous way to strengthen the muscles in your back. As we age the muscles in our back can weaken, meaning we are more prone to everyday injuries.
With a few sessions on the pull-up bar, you'll get your back feeling nice and strong. If you're not a fan of the gym it's pretty easy to install a pull-up bar at home.
Using this guide you'll build core strength, and improve your fitness regime. With a strong core, you'll be able to safely try plenty of different fitness activities, from dance to basketball or running. Unless you maintain your core you may find yourself with aches, pains, and injuries.