Physical fitness is one of the most basic principles of taking care of physical health and wellness. Investing in your fitness life can help you decrease your risk for disease, promote important functions like circulation and metabolism, help with weight management, increase energy, and even lower blood pressure. Whether you're just now starting to invest in your fitness life or have been spending time at the gym for years, there are always ways to take your fitness to the next level. You can start running longer, and faster, lifting heavier weights, expanding your fitness routine, and more.
Take Your Fitness to the Next Level with These Tips
This guide has everything you need to know about how to take your fitness to the next level. Keep reading to learn more!
1. Stay Hydrated
Hydration is vital for a number of physical processes. For instance, it helps regulate body temperature, helps transport nutrients to cells and tissues, helps the body protect itself against infections, keeps joints comfortable and lubricated, and keeps organs healthy so they can function correctly. It's even vital for proper cognitive functioning and regulating mood, sleep, and energy.
Not only is hydration essential for health, but there are serious health consequences that come with dehydration. These include low blood pressure due to lower blood volume, kidney problems, heat injury, and more. Hydration is especially important if you're in the heat or exercising.
The general rule of thumb to follow is to drink more water the more you exercise. So, if you're trying to take your fitness to the next level, the first step is to drink more water! If drinking water isn't your favorite thing to do, try using an electrolyte mix like Cure! With organic coconut water, Himalayan salt, and zero added sugars, you can take your hydration to the next level as well as your fitness. Another way to keep your body hydrated is with a hydration supplement. I have actually tried these before and they are really good and help so much with rehydrating my body so that it can perform at its best.
Finding the time to stay hydrated throughout the week isn't always easy, either. One way to take your hydration and nutrition to the next level is to consider a juicing cleanse. Each meal replacement juice is not only packed with the nutrients, vitamins, minerals, and antioxidants your body needs, but they're also packed with hydration!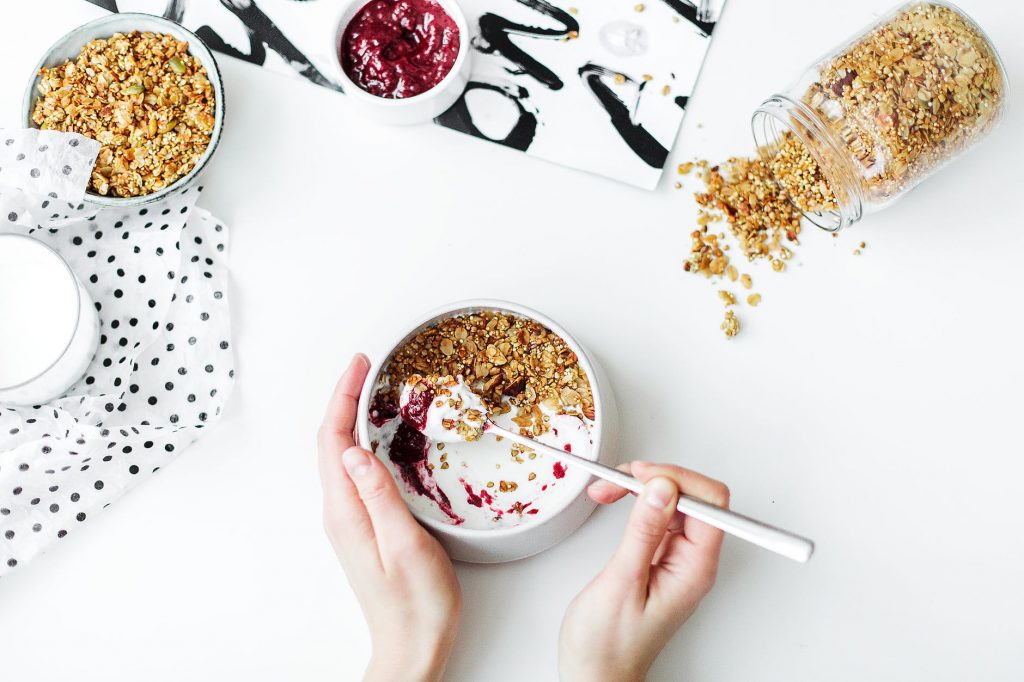 Source on pexels.com
2. Supplement Your Health
Eating a balanced diet is essential to proper physical function and wellness. However, it isn't always easy to get all the nutrients and vitamins you need each day. If you're looking for an easy way to take your fitness to the next level, consider supplementing your health! Here are a few ways you can do this.
First, consider supplementing your fitness with vitamins for energy. Fitting a fitness routine into your workweek can be draining, especially if you have trouble getting the sleep and nutrients you need. On top of this, things like coffee, energy drinks, and sodas contain sugar, caffeine, and ingredients that can have negative effects on the body when overconsumed.
Instead of chugging a Redbull before your next workout or getting a third cup of coffee at the office, try taking vitamins for energy instead! With ingredients like Vitamin B12, Iron, Vitamin D, Coenzyme Q10, Magnesium, and more, you'll be able to enjoy more energy without the unwanted effects. You can find a quality supplement from Douglas Labs.
There are also ways to use supplements to take your performance to the next level. Consider taking supplements that act as a system for high performance. These can help boost energy, increase focus, support immune health, and decrease stress levels. There's no easier or better way to up your fitness and overall wellness.
Lastly, using collagen is another great way to supplement your fitness and health, as well as take care of your skin! Collagen helps support joint health, tissue strength, elasticity, hydration, gut health, and much more, as well as help your skin glow. How can you find the best collagen powder? Look for collagen powder that can be blended into your food, smoothies, or beverages so you can enjoy them throughout the day.
3. Have the Right Fitness Tools
Having the right tools can also help you take your fitness to the next level. Here are two of the best tools to grab for your next workout!
Feeling comfortable in what you're wearing is a great way to feel confident and have a better time exercising. From having the right workout legging, athletic wear, and the best sneakers, there are many ways to level up your fitness with clothes!
Take a look at this men's performance apparel. With loungewear, everyday basics, and activewear, they have everything you need to make your wardrobe complete and level up your active lifestyle and fitness routines.
It's also a good idea to invest in a pair of headphones to use while you work out. There are headphones for those who prefer noise-canceling headphones, wireless headphones, open-ear headphones, or a pair designed specifically for your time at the gym. Having the right fitness tools is a great way to level up your fitness without breaking the bank.
4. Don't Forget to Rest
The last step in taking your fitness to the next level is to devote time to resting and relaxation, too. There are three important ways you should be resting during fitness.
Rest In Between Sets
Resting in between sets is vital for taking care of your muscles. If you don't rest between sets, you may tire yourself out faster and perform the next set less effectively. The typical rest time is 2 to 5 minutes, but you can rest for longer or shorter depending on what exercise you're performing. For muscle growth, wait for 3 to 5 minutes, and for weight loss or maintenance, you can rest for as little as 30 seconds.
Resting during exercise is essential to helping your muscles recover, get stronger, and performing better cardio, and burn fat. Plus, it gives you a few minutes to breathe, drink water, and stretch! This is vital to take your fitness to the next level.
Rest Day
You've probably heard the term "rest day" when talking about your fitness routine. While it may seem unnecessary, it's actually an essential habit to practice! Taking regular rest days between workouts helps your muscles recover, grow faster and stronger, refuel your body's energy stores, helps reduce your risk of injury or pain, help you perform better the next workout, prevent your muscles from getting tired, support better sleep, and improves overall fitness.
How often should you take a rest day? The general rule of thumb is to rest every three to five days. However, this doesn't mean you can't do anything physical. Here are a few things you can do!
*Practice your favorite yoga poses
*Walk around your neighborhood
*Stretch
*Exercise your brain! You can do mind puzzles, read a book, or try to write a poem
*Use an acupressure mat to help soothe your muscles and relieve pain
Make Your Fitness Fun
The last way to take your fitness to the next level is to make it fun! What part of fitness do you enjoy the most? Whether it's pilates, yoga, lifting, hitting your next PR, or just bringing a friend to the gym, invest in what you love the most! There are tons of ways to up your fitness routines. Keep these tips in mind and make your fitness fun. Never give up because it is SO worth it!