There are so many ways to decorate a room and make it your own. Whether you want to go big and bold with your décor or keep things more simple and understated, there are tons of great options to choose from. But coming up with new and creative ways to decorate can be challenging, especially if you're on a budget.
Fortunately, there are many ways in which you can create a unique space that suits your style and personality. From adorning your walls with diamond paintings to using plants to bring in a touch of nature, here are a few of our favorite creative ways to decorate a room.
6 Creative Ways to Decorate a Room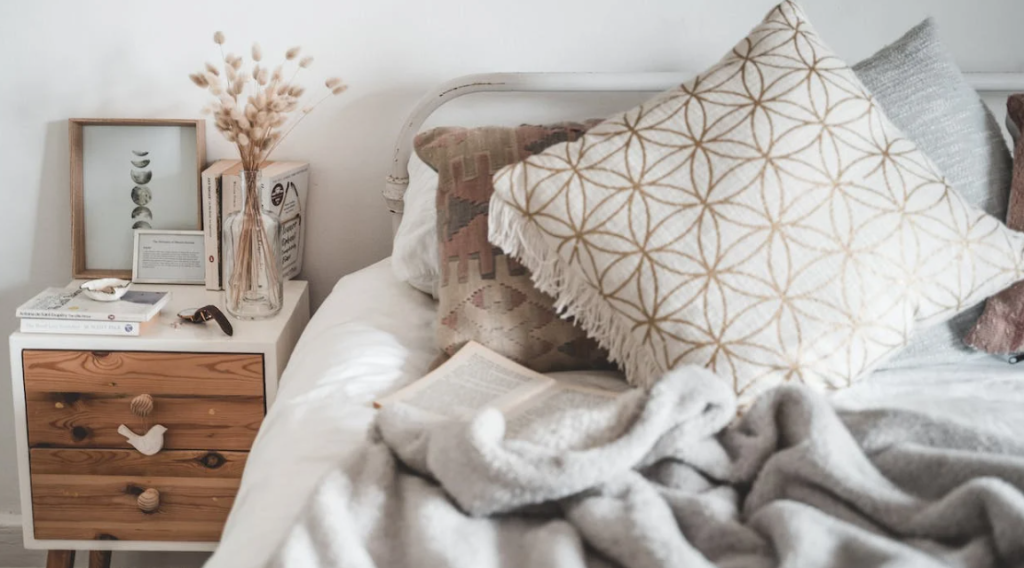 1. Create a Gallery Wall with Diamond Paintings, Art, Photos, and Other Mementos
Creating your own gallery wall can be a rewarding and enjoyable experience. Whether it's filled with art, old family photos, or other memorable mementos, the possibilities are truly endless when transforming a blank space into your very own personal art gallery.
You don't have to be an expert artist or have a fancy frame to make something you're proud of, either. With a bit of creativity and some simple supplies, you can easily create a gallery wall that showcases your style and interests.
Diamond paintings are an excellent option if you would like to showcase artwork you make yourself. With a diamond painting kit, you don't even need to have special skills to create a breathtaking landscape painting, or bring an animal's portrait to shimmering life.
There are designs to suit any aesthetic, and just about anyone can master the art of painting with diamonds in a matter of minutes. A wall adorned with glistening diamond paintings is sure to be a focal point in any room!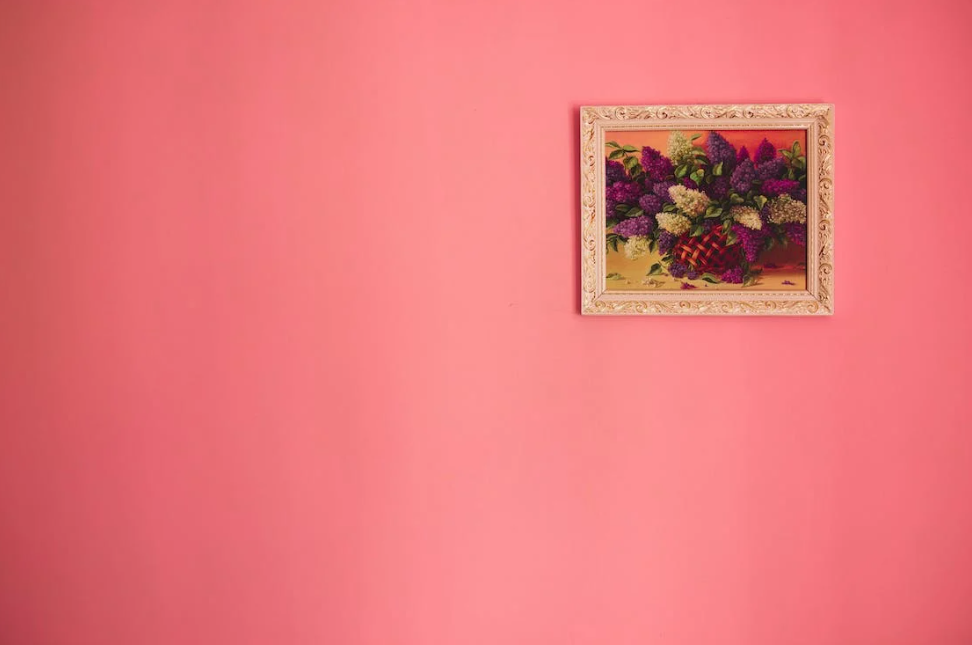 2. Paint One Wall in a Bright, Bold Color to Make It the Focal Point of the Room
One of the easiest but most effective interior design techniques is to pick one wall in a room and make it the focal point by painting it with a bright, bold color. Doing this can easily make any room stand out from the crowd and add a bit of drama.
It's also really easy to do. Simply go out, pick a color that you love and start painting. Changing the color of a single wall doesn't require a lot of paint or supplies, so this is a budget-friendly project that has a big impact.
If you ever get tired of the result, repainting is always an option. Don't be intimidated by the thought of adding something different to your interior decor. Take a leap of faith and paint one wall in a bright, daring hue that shows off your personality.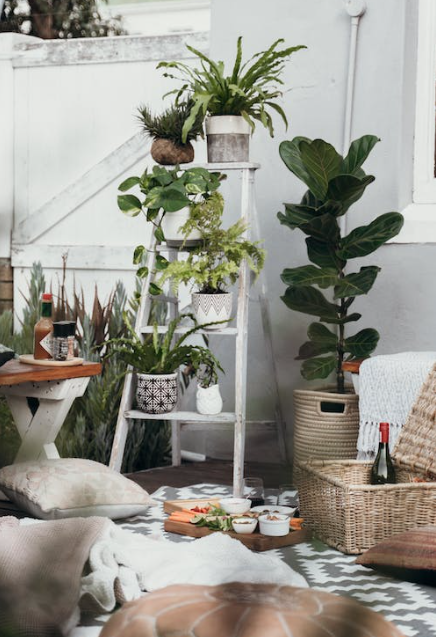 3. Bring the Outside in with Potted Plants or Hanging Vines
Introducing a bit of greenery into your home is a great way to freshen up the space. If you'd prefer not to invest in a permanent indoor garden just yet, consider sprucing up with a few potted plants or hanging vines. Home decorating stores carry a wide range of foliage and planters to fit any room or corner of your home.
Not only do indoor plants look beautiful, but studies have shown they also give back to us in many ways. They can lead to improved concentration and productivity, reduce stress, increase creativity, bring positive energy back into your life, reduce noise pollution, and even cleanse the air by removing toxins.
When choosing which plants to get for your space, think about what kind of aesthetic you are aiming for. Also, consider light requirements, pot size, and ease of maintenance. If you don't have much of a green thumb, look for one of the many low-maintenance indoor plants that are nearly impossible to kill.
4. Use Patterned Wallpaper on an Accent Wall to Add Visual Interest
Adding patterned wallpaper to an accent wall is an easy way of creating a stunning visual interest that will instantly make any room come alive. Whether the wallpaper is bold and daring or subtle and muted, it can provide a beautiful backdrop to build an entire decorative scheme around. There are even removable wallpaper options that are ideal for those who live in rental properties and are unable to make permanent changes.
5. Hang Curtains or Drapes to Soften the Look of the Room
When it comes to completing the look of a room, curtains or drapes are one of the most reliable design elements. Depending on the fabric and color, they can give the space a warmer, more homey atmosphere with just one single change.
By allowing natural light to come through during daytime hours and providing some privacy in the evening, they can also help regulate temperatures (and lower your energy bills) in different climates.
6. Arrange Furniture in a Way That Encourages Conversation and Relaxation
When arranging furniture in a home, many people focus primarily on form and function. And while these are both important considerations, it is also important to consider how their arrangement affects conversation and relaxation. By ensuring that seating areas are inviting, guests can naturally move toward each other so that conversations can take place easily and comfortably.
Instead of having the furniture up against walls, try to float the pieces around the room to create smaller, more intimate discussion spots. For example, one might put two chairs diagonally cornering a small drinks table. Sofa placement should be based on how people watch television.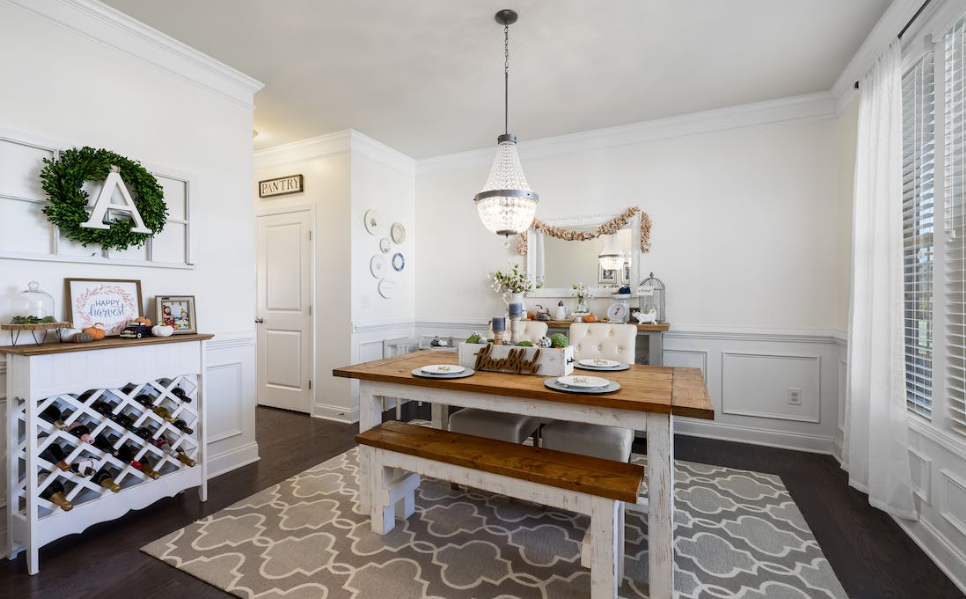 Let Your Creative Side Run Free: Creative Ways to Decorate a Room
A few simple changes can make a big difference in the feel of your home. By following the suggestions above, you can transform your home into a beautiful and comfortable oasis that perfectly reflects your style.
I hope you enjoyed my post about the 6 Creative Ways to Decorate a Room! Whether you add new décor in the form of art or plants or simply rearrange what you already have to create a cozier space, there's no wrong way to make a room your own!