This is a really neat idea. You know, when a Mama is pregnant and goes into the hospital to have that precious baby, Dad is usually kind of left out! So, Daddy Scrubs came up with a way to involve Dad a bit more and make him feel more a part of this whole wonderful experience!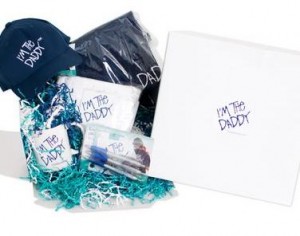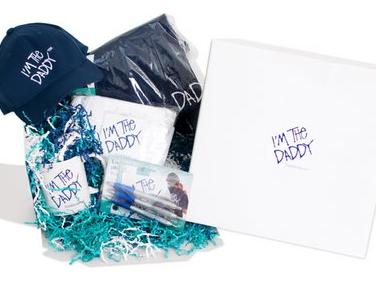 Daddy Scrubs is gifts for expectant Fathers. They offer t-shirts, scrubs and accessories for that new Daddy! When a new Father is wearing attire from DaddyScrubs™, there's no doubt who gets the congrats when Mom delivers your little bundle of joy!!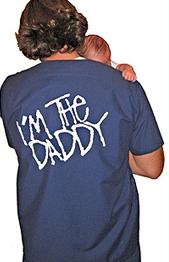 And the accessories are cute too! A coffee mug or a license plate cover! Too cute!
A bit about Daddy Scrubs (taken off their site):
DaddyScrubs™ is the offspring of Robert Nickell, who fathered his first four children more than 20 years ago. DaddyScrubs™ was conceived when Robert, who remarried in 2007, discovered he was about to be a father all over again in the fall of 2009!
Not wanting to endure the pains of wearing uncomfortable street clothes while comforting his laboring wife, Robert hatched the idea of creating doctor-like scrubs for himself. It seemed a natural thing for him to do — since Robert is a pharmacist by profession.
To eliminate the confusion between "who's the doctor" and "who's the daddy," Robert fashioned the concept of "I'm The Daddy™" medical scrubs.
All comfort wear from DaddyScrubs™ — including "I'm The Daddy™" medical scrubs and t-shirts are available exclusively online at www.daddyscrubs.com.
Look for this trendy attire to pop up soon in many hospitals and baby stores nationwide.
---
My husband was sent the Daddy t-shirt to review. It is a very nice, soft cotton t-shirt. Very cute and he will be sure to wear it at our next "Special Delivery" 😉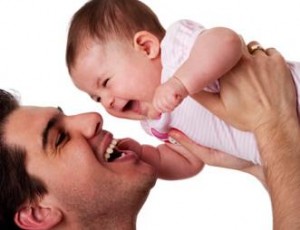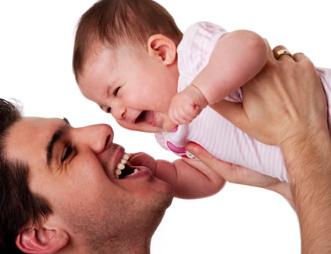 ---
BUY IT!
You can buy any Daddy Scrubs products by going to their website HERE!