This post was created in partnership with Dole. All thoughts and opinions are my own.
Delicious Dole Fruit Smoothie! Yum
Since summer is nearly here, the weather is getting warmer! Yay! With warmer weather, comes water slides, pools, ice cream cones and my favorite, fruit smoothies!!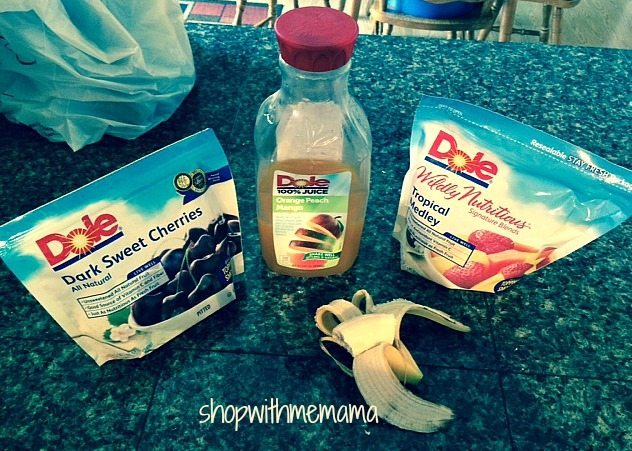 DOLE has tons of wonderful frozen fruits to make smoothies. I love grabbing a few of these bags, every time I go shopping, so that I have some on hand to make smoothies on any given day. My kids love the smoothies too, so this is a big thing in our home, to make.

We got the Dole Dark Sweet Cherries, Blackberries, Pineapple Chunks, Wildly Nutritious Tropical Fruit and the Wildly Nutritious Mixed Fruit. We also got a jug of Dole 100% Juice, Orange, Peach, Mango! Yum!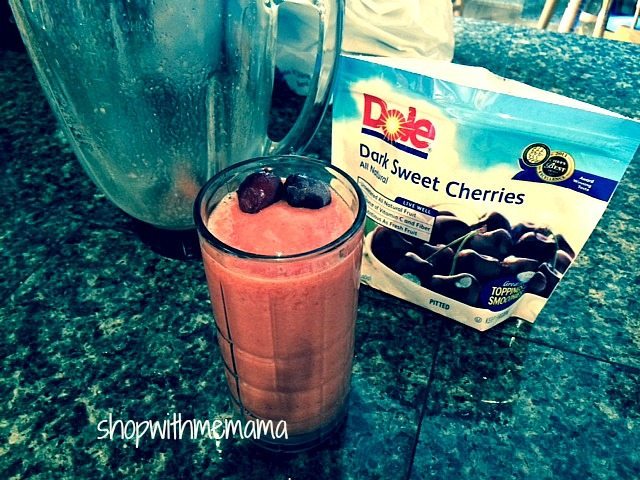 So, our fruit smoothie this time, had about a cup of the Dole 100% Juice Orange, Peach, Mango Juice, a hand full of the Pineapple Chunks, handful of the Wildly Nutritious Tropical Medley Fruit, one little under a half of a banana and a dash of milk. I also put two of the delicious sweet cherries on the top! Turned out sooo yummy and we drank it down very quickly!
We still have other bags of the Dole Frozen Fruits that we will be using for another hot day! Such a yummy and healthy treat for the whole family! And, if you don't feel like whipping up a smoothie, Dole has Smoothie Shakers which are an easy, nutritious way to enjoy great tasting, real fruit, real quick! Simply add some juice into the container and shake it up and drink it down! Yum!
Team Dole Consumer Advocate Program!
Do you absolutely love Dole products too and want to share your love of Dole with the world? Then sign up for the Team Dole consumer advocate program !!! So much fun to be had and goodies to check out! Mmmm…!
What are your most favorite things to put into your smoothies? Do tell me!