I am always trying to find ways to give my kids more veggies in their day. It can be super hard though, and sometimes takes being extremely creative on my part. That is why my go-to meal is my Delicious Vegetable Chicken Stir Fry! More on that, below!
I have done the celery with peanut butter and raisins (you know, the ants on the log thing..), I have also tried using cookie cutters on their fruits, doing star-shaped kiwis or heart-shaped apple cutouts, but it does not always work! How would it be to not have to "hide" veggies in meals or make them super cute in order for your child to want to eat it?
We went to the grocery store to purchase some yummy veggies. I let the kids handpick which 2 veggies they most wanted. They chose broccoli and mushrooms! I was a bit shocked, to say the least! I never thought they would have picked out those two things! I say that is a great start though!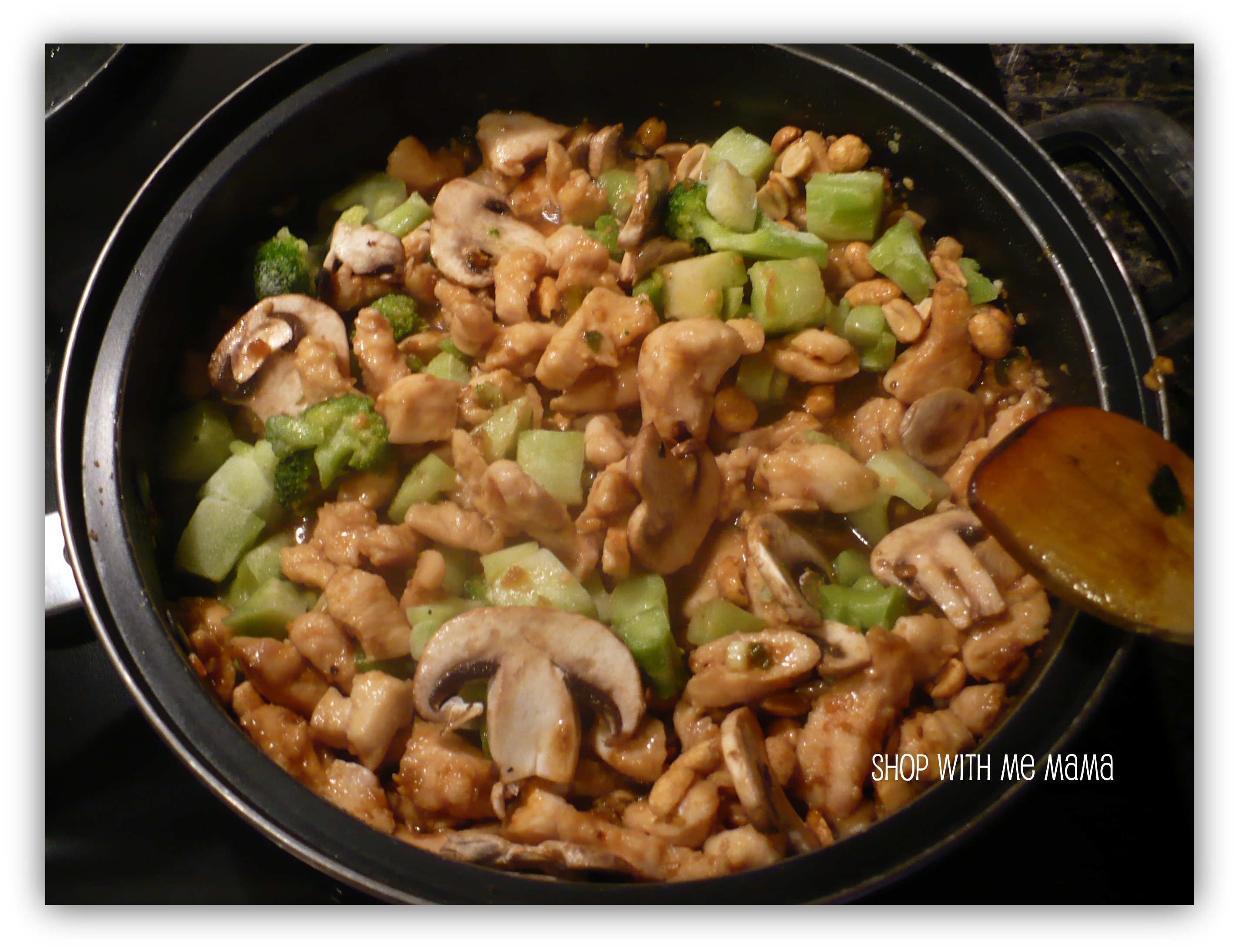 I and my kids then made a really yummy meal with the vegetables we bought. We call it a Vegetable Chicken Stir Fry and there were no leftovers!! It was SO delicious! My kids loved it too because they were involved in shopping for the vegetables and helping me cook it!
Recipe For Vegetable Chicken Stir Fry
Here is the recipe for my Vegetable Chicken Stir Fry:
*4 skinless, boneless chicken breasts
*Soy Sauce
*Red cooking wine
*White sugar
*Red pepper flakes
*Broccoli
*1/2 package of fresh mushrooms, sliced
*Small white onion, chopped (you can also use green onions)
*Flour (to thicken the sauce)
Directions:
*Cut chicken up into bite-size pieces and cook until browned
*While the chicken is cooking, make the white rice according to package instructions
*Chop up the onion and add to the chicken
*Add 1 1/2 cup of soy sauce, stir
*Add 1/2 cup of red cooking wine
*Add 2/3 cup of white sugar, stir (this is optional)
*Add red pepper flakes and stir (I just sprinkle in how much I want!)
*Add in sliced mushrooms and sliced broccoli
*Last, but not least, add a couple of spoonfuls of flour into a small cup of hot water, stir until dissolved then add the mixture to the stir fry and mix thoroughly.
*Stir and let it simmer for about 15 more minutes
We serve this with white rice! It is so delicious and this is my go-to meal when I don't know what else to make because I know everyone will eat it! Let me know if you make it and how it turned out!
If you liked this chicken stir fry recipe, then check out my Peanut Butter and Ginger Chicken Stir Fry! It is similar, but it has peanut butter and ginger in it! SO good!!! And, don't forget to add a yummy dessert like these SpongeBob Squarepants rice Krispy treats!! The kids will love them!