CONTEST OVER! CONGRATS TO
Jennifer Dooley #1660!!

Easter is a special day to celebrate. We celebrate that Jesus came back to life, or was raised from the dead, three days after his death on the cross. Through his death and resurrection, Jesus paid the penalty for sin, giving all who believe in him, eternal life in Christ Jesus. Not sure if YOU celebrate this special holiday, but we do!
With this special day, comes a few treats and of course the Easter Bunny. In our home, we really try to teach our kids what this day is REALLY all about and we certainly don't go overboard with tons of goodies, but the kids do get some yummy treats to go along with Easter.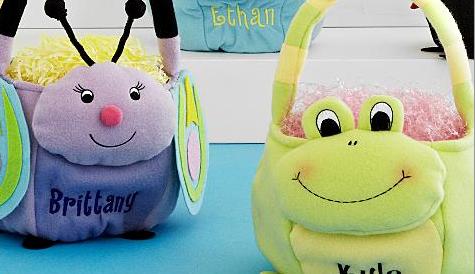 Of course we color eggs too, heck, that is the most fun! I even get in on that one 🙂 Usually my kids have small bowls to put their Easter candy, but this year, they got spoiled! I had the opportunity to review two Plush Easter baskets from Personal Creations! I let my kids pick out their baskets and then I had their names put on them! They could not wait till they arrived!
The only thing I saw wrong on this little guy, was that little piece of thread hanging from his mouth, which I just snipped off with scissors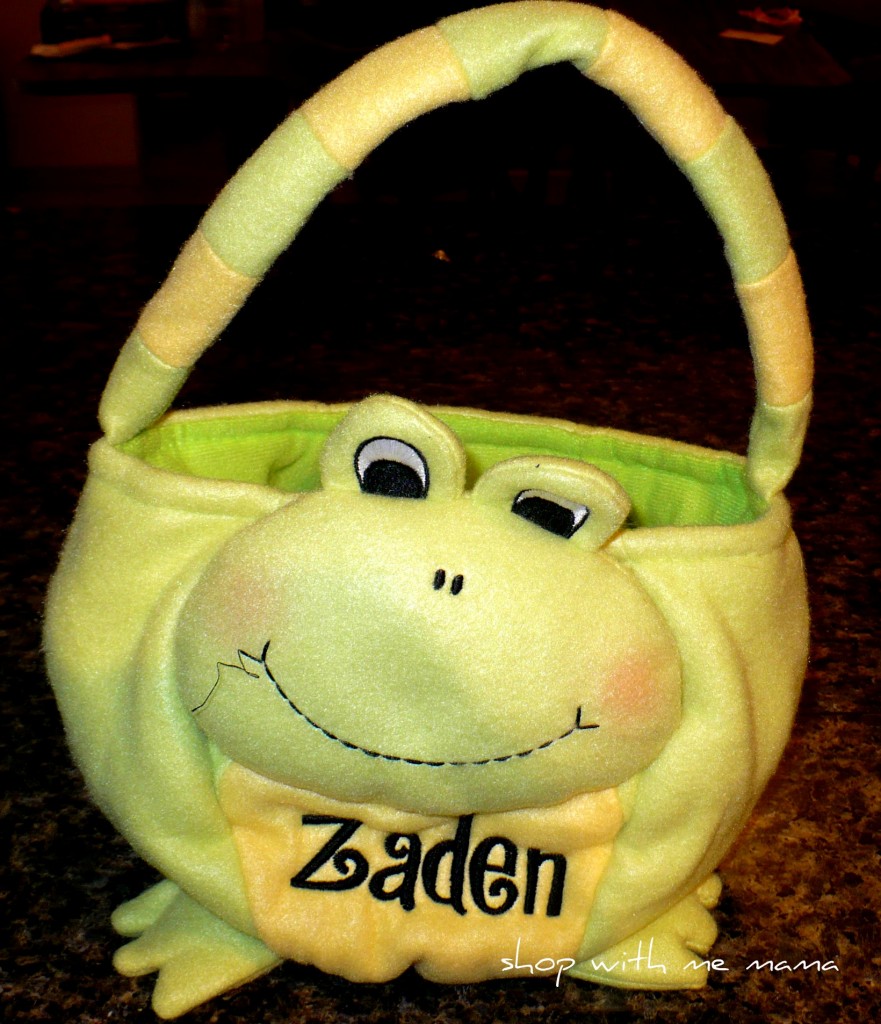 When they arrived, they arrived packaged with care. I handed my kids their personalized  plush Easter basket and they felt so special! It was adorable!! My daughter received the Butterfly Plush Easter Basket and my son received the Frog Plush Easter Basket. I told them they can play around with them for a bit, but to  not ruin them or lose them. Of course my daughter did not listen and "accidentally" tore off her butterfly's little antennas 🙁 But, he is still very cute. He will do for Easter treats 😉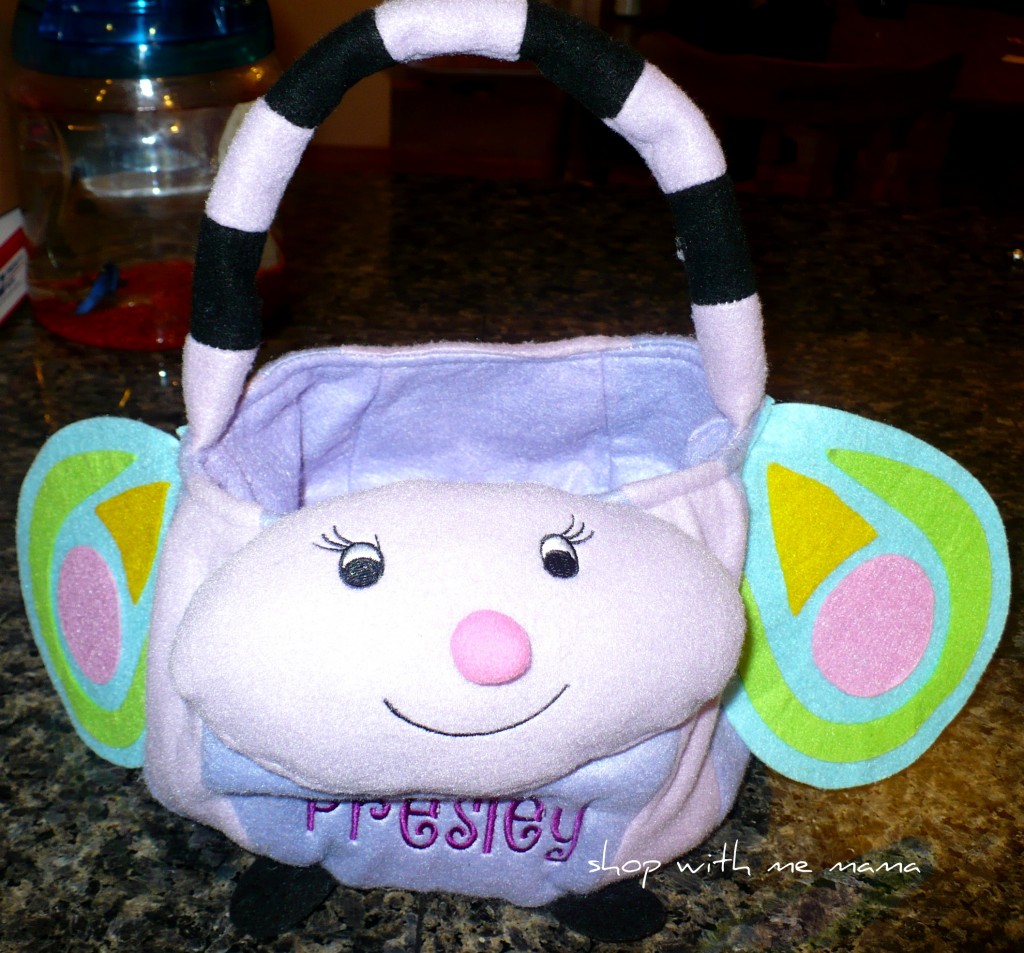 These Plush Easter Baskets are simply too cute. They are soft, cuddly and so much fun for little ones. Your child will feel extra special when they see their name on that basket! Kids love it when things say their name!!
They both have great detail on them. The butterfly, though her antennas were torn off (sigh…) is really cute. She has some fun details on her wings and colors too. My daughter loves purple and butterflies, so this was a huge hit for her. My son loves his frog. I love the froggy's pink, flushed cheeks, too cute! They stand up really well, when you have Easter grass in them. I am excited to use these on Easter, for my kids. And, after Easter, my kids will surely use these to carry around their "treasures".
The Plush Easter Baskets come in blue bunny, lamb, chick, frog, pink bunny, bumblebee, butterfly or ladybug. They personalize each with any name, up to 9 characters. The baskets measure approximately 11″H x 10"W. Made of 100% polyester.
Buy
Check out their Easter baskets for kids online at http://www.personalcreations.com/
Win
One person is going to win a $50 Gift Code to Personal Creations!!!
How?
Easy! Just use Rafflecopter below! There is no mandatory entry. You can do one or all. Good luck!
Disclosure:
I was sent product to review. These are my own honest opinions, thanks!