I don't know what it is about having a picture on canvas, but I totally love the look. I have one other picture, of my adorable children, on a canvas and fell in love. I plan on making most of our pictures into canvases, slowly but surely I will.
Easy Canvas Prints makes it real easy for you to do that. I am glad that I found them and got to experience how easy it really is, first hand. From choosing what size of canvas you would like, what picture I wanted, desired wrap thickness and creating it all, it was really easy and quite pleasant! I came across no problems and was impressed with the ease of my shopping experience.
My canvas arrived shortly after me creating it online. And, when I saw it for the first time, it looked exactly like how Easy Canvas Prints showed me it would look, online.
I chose the wrap around photo for my canvas, meaning that my photo would wrap around to the back, so it is kind of standing out, if you can understand what I mean! It is also thick enough to stand alone on a shelf. But, I have it hanging on my living room wall. Just really like the work and the photo I chose, of course melts my heart!
Easy Canvas Print
See?
I love it! And see the thickness of it?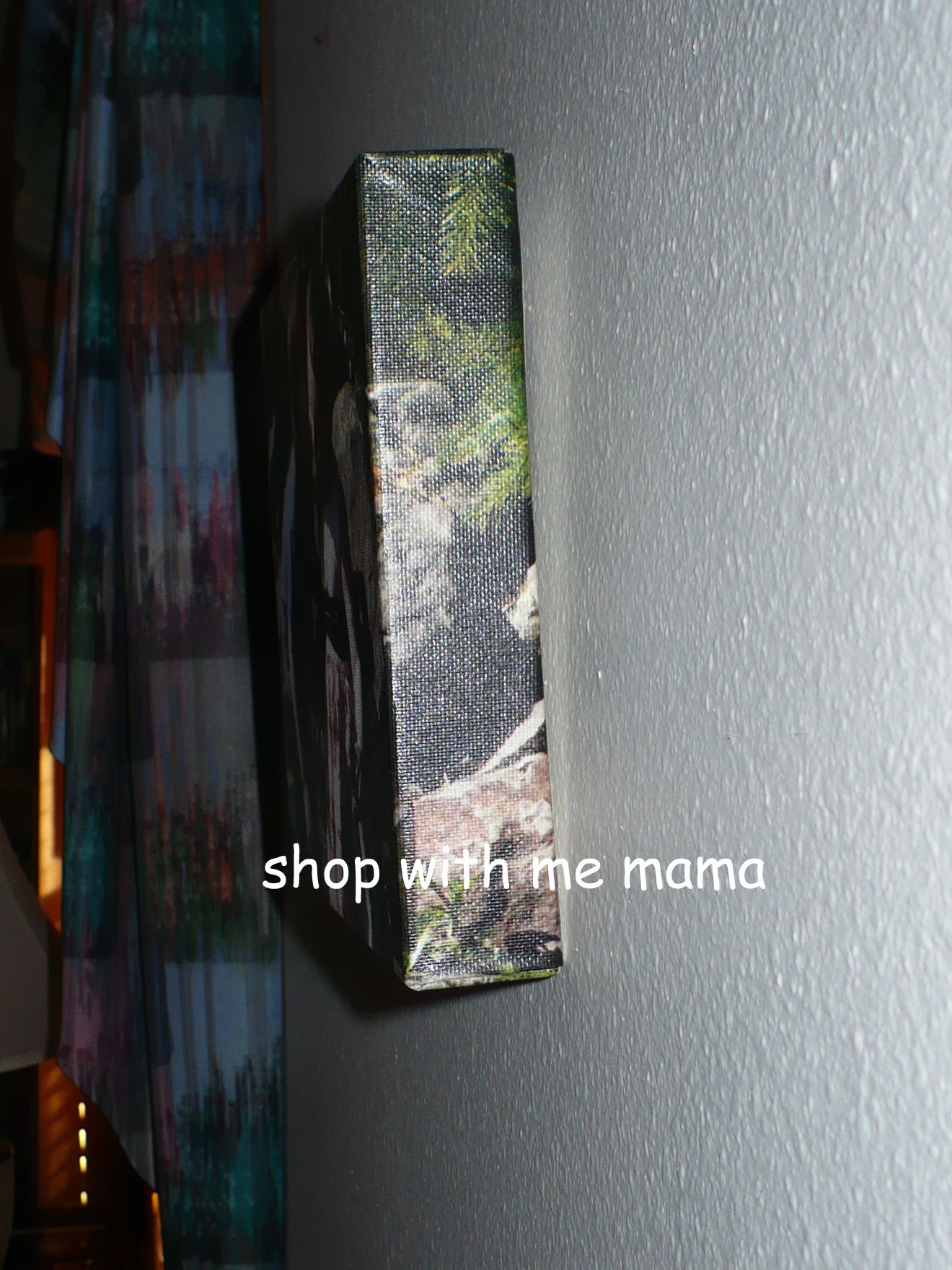 Great quality and I really like when you order your canvas, it tells you whether or not that particular picture will be clear and work out, if not, it lets you know! So no big surprise when you receive your canvas and the picture is horrible. It won't happen with Easy Canvas Prints.
Buy It!
You can buy a quality canvas print by visiting Easy Canvas Prints online at http://www.easycanvasprints.com/ I think this would make a great Fathers Day Gift!!! Keep that in mind 😉
Win It!
One person is going to win a 8×10 Canvas!!