Enter The Magical World Of Twinkle Play Tents! There is a new tent in town and it is pretty dang neat. Enter the magical world of Twinkle Play Tents! These are not your ordinary play tents! Why? Because they will light up with sound and music! The lights move and change color to sound!
*This post includes my affiliate link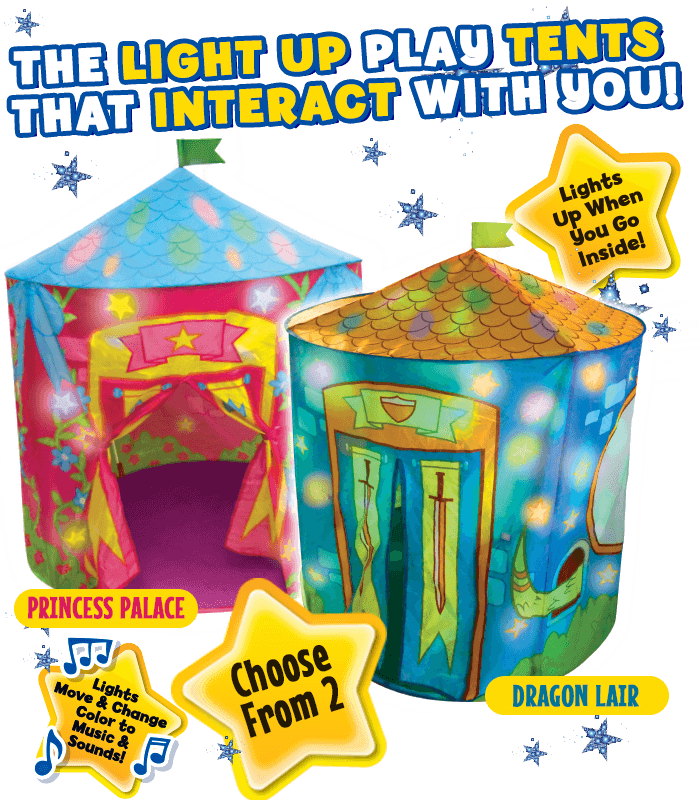 These Twinkle Play Tents are pretty cool. When you enter them, they light up. When you play the music they light up and you can dance feverishly to it! When there is no motion or sound, the tent turns off.
The tent has safe, LED lights so no worries about fires. The tent has some assembly required, but that shouldn't be a huge deal. And, this tent needs 3 AAA batteries (Which are not included, so be prepared to have some on hand if this is a Christmas/birthday gift!).
The Tents come in two different styles; Dragon Lair and Princess Palace. They are totally cute looking and look like SO much fun, don't they?! You can store them away, when your kids are done playing with them, in the handy carry case it comes with!
Buy
You can purchase the fun and entertaining Twinkle Play Tents online at http://www.twinkleplaytents.com/. Or on Amazon.com!