*EPIC The Movie Makes Its Debut. I am a FOX Home Entertainment Insider and received product.  This post contains an affiliate link.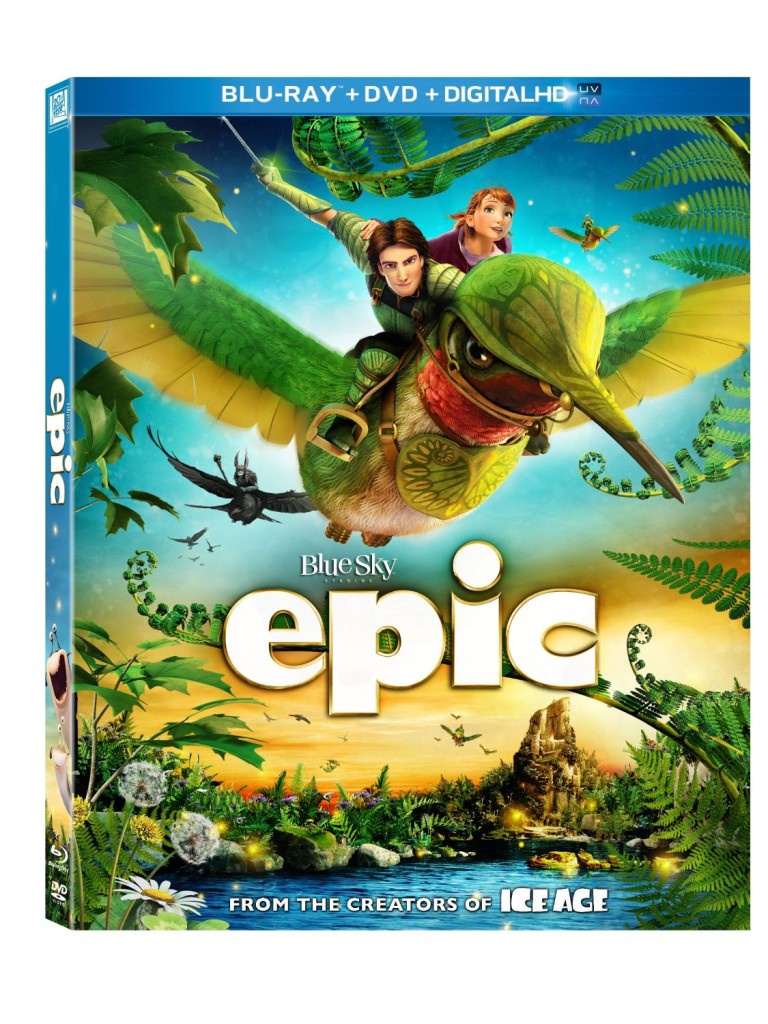 EPIC The Movie Makes Its Debut
From the creators of Ice Age, the year's funniest, most exhilarating animated adventure comes home as EPIC The Movie Makes Its Debut on Blu-ray Combo Pack, Deluxe Edition Blu-ray, and DVD this August 20 from Twentieth Century Fox Home Entertainment!
We received this fun movie to check out and was just able to watch it last night. I must say this movie is awesome! Me and my kids really enjoyed it.
I really liked the special features that included behind-the-scenes footage and much more. I always look forward to the special features! My kids just enjoyed the movie in general, especially my son.
I also really like that this is a combo pack which means that it comes with a Blu-Ray DVD, DVD and a digital copy where you can download and watch anytime, anywhere!! Think long trips in the car!! 🙂
I love the actors in this movie too! 
Transported to a magical world, a teenager (Amanda Seyfried) is recruited by a nature spirit, Queen Tara (Beyoncé Knowles), to help the "Leafmen" save their forest from evil warriors. The whole family will love this fast-paced thrill-ride, with its astonishing animation and an all-star voice cast that includes Colin Farrell, Oscar® Winner Christoph Waltz* and Steven Tyler!
The animation in this movie is beyond amazing and we really enjoyed the storyline! This is definitely a movie that we will watch again and again, as a family!
Make An EPIC Hummingbird Feeder!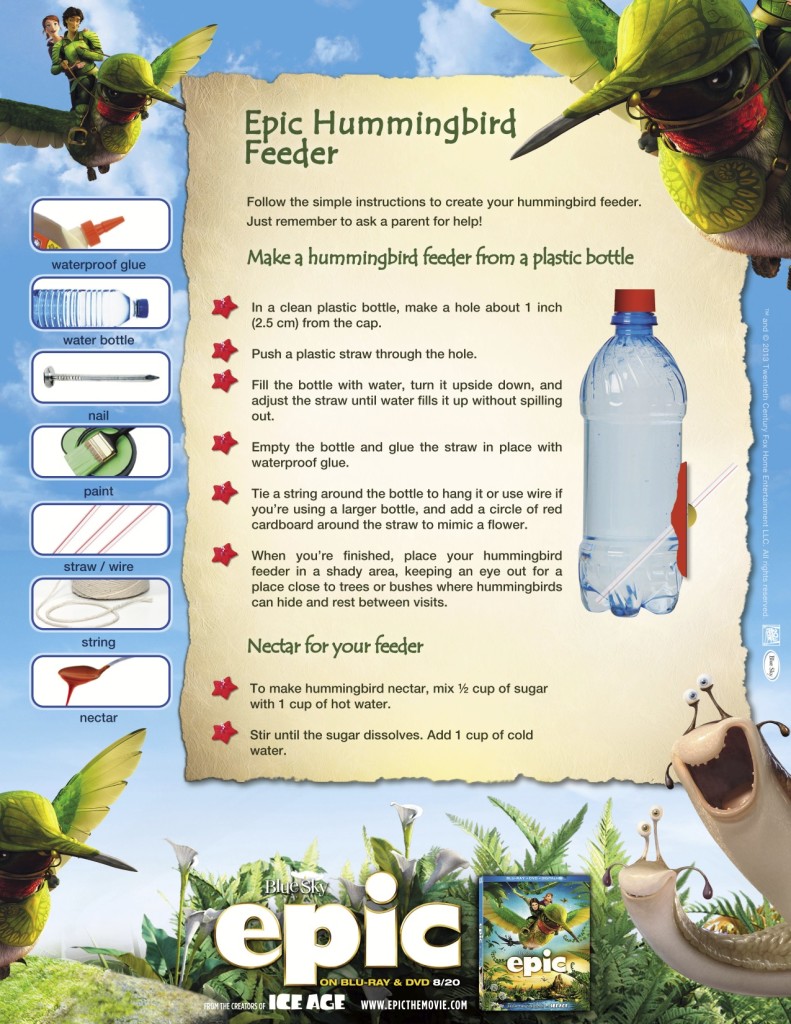 And, print this fun connect the dots picture: epic_connectdots_nod
Buy
You can purchase this movie online at Amazon.com or online at http://www.foxconnect.com/.