In this post, we will talk about Ethnic Attire with Print On Demand. Cultural heritage is an important aspect of someone's identity. It helps to define where we come from and shapes our beliefs, traditions, and values. One way to celebrate your cultural heritage is through fashion, specifically the clothes unique to your culture.
With print-on-demand technology, it has never been easier to create personalized clothing items that showcase your ethnic pride.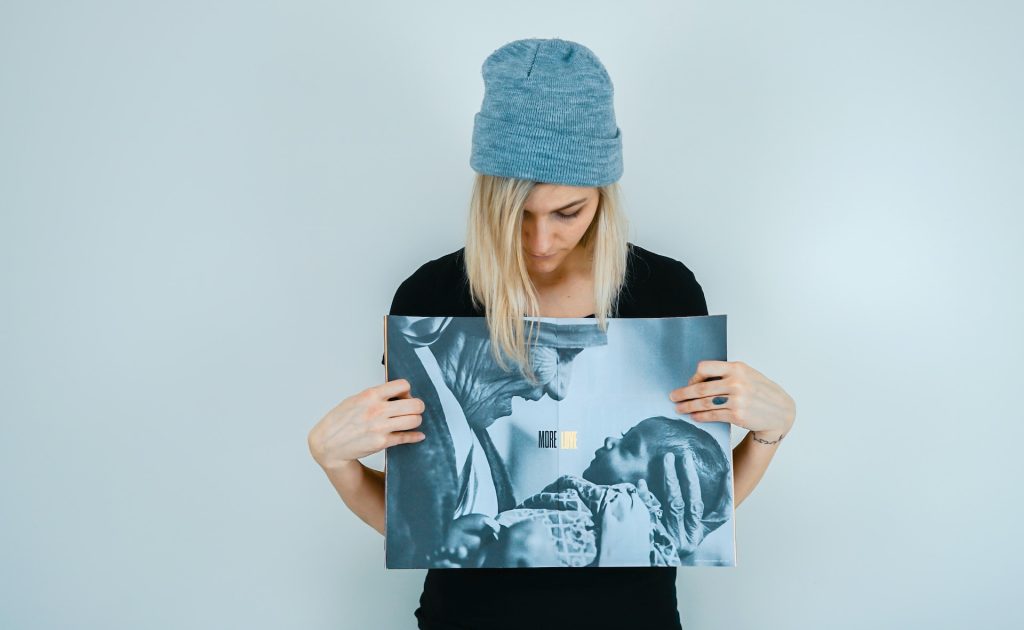 What is Print On Demand?
Print on demand (POD) is a manufacturing process in which products such as shirts or other garments are only printed once an order has been placed. This means there will be no waste of materials or overproduction of unwanted items.
The beauty of print-on-demand lies in its flexibility. People can design their shirts on this website based on cultural aesthetics without worrying about minimum orders or stock levels.
Why Celebrate Cultural Heritage through Clothing?
For many people, clothes are a big part of who they are and how they show their culture. Wearing clothes from one's culture shows respect for that culture and pride in where one comes from.
For example, someone from Africa might wear traditional fabrics like Kente clothes to weddings, funerals, or any other celebration on the African continent.
Now that print-on-demand clothing can be ordered online, it's easier than ever to make patterns that stand out and can be used daily.
How to Create Custom Ethnic Attire using POD Technology
The first step in making unique ethnic wear with POD technology is deciding on a pattern and fabric. T-shirts, tanks, and hoodies are just a few of the available garments.
Adding intricate embroidery to these garments can bring an extra touch of cultural richness and uniqueness. Selecting something that is both cozy and well-made is essential, though. This will guarantee that it is functional for events like sports competitions.
After settling on the right piece of clothing, you'll need to consider what style best represents who you are and how you want to be perceived in the community. There are a number of things to keep in mind when creating one-of-a-kind ethnic clothing.
One popular option for Nigerians is to have their name printed in Yoruba below a design reminiscent of Adire fabric. Traditional block printing methods and bright colors like red and gold are popular choices for adorning clothes in India. It's crucial to use your imagination and look beyond the usual when creating designs that capture your culture's essence.
With print on demand technologies, consumers worldwide have more affordable and accessible options for creating a positive purchasing experience.
It guarantees fast manufacturing times and increases profit margins with low production costs. Partnerships with manufacturing firms allow for this to happen.
It also enables modifying pre-made designs (templates) without needing elaborate design procedures, which is very useful for people lacking artistic talents.
The Impact of Custom Ethnic Attire with POD
Individuals are profoundly affected by and contribute to increased cross-cultural awareness by wearing a unique ethnic dress. Wearing such clothing might spark discussions about people's values, beliefs, and customs worldwide. This fosters respect for one another and skillful handling of racial variety.
Ethnic clothing made to order tells stories about our past and where we came from. Increasing economic growth by catering to regional fashion trends is one benefit of clothing manufacturing in-country. In turn, this helps the local design community by providing jobs.
The celebration of cultural heritage through ethnic attire has been significantly enhanced with the introduction of print-on-demand.
This innovative digital technology offers diverse ways to showcase and honor various cultural identities, giving us all the opportunity to vividly educate ourselves about different cultures.
The widespread application of this technology ensures that one can wear their pride on their sleeves wherever they are in the world without any hassle.
Through print on-demand, people can now represent their ethnicities and heritage more boldly and vibrantly than ever. It permits vibrant expressions of identity, promoting social acceptance and unity among different cultures worldwide.
Moreover, it aids in preserving traditional designs and motifs from being lost in the modern world by transforming them into wearable artifacts.
As an evolving tool for cultural preservation, print-on-demand fosters diversity awareness while encouraging people's involvement in safeguarding their unique inheritances.
So next time you consider updating your wardrobe or buying a thoughtful gift, remember that a culturally rich universe is waiting to be explored through print-on-demand garments celebrating ethnic heritage.