This post is all about Everyday Tricks For More Vitality! "Vitality" is a great word. It describes a sense of deep natural power, energy, health, and wellbeing all wrapped up together. Individuals who have a lot of vitality — or who convey the image of having a lot of vitality — always seem to be achieving things, enjoying life, and running high on the kind of energy and motivation that so many of us find ourselves lacking, as we drag ourselves from one day to the next with a cup of coffee firmly in hand.
Finding ways to boost your overall levels of vitality can naturally enrich your life in many different ways, ranging from helping you to feel more optimistic and positive, to giving you the boost you need to get more done in your day-to-day life — while still enjoying the ride.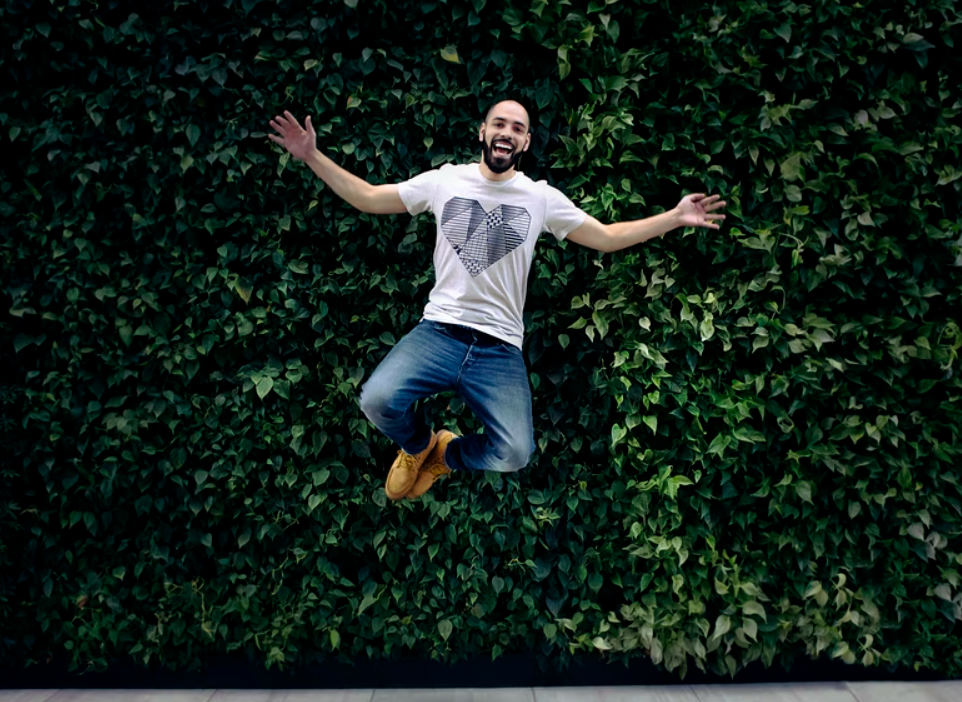 Everyday Tricks For More Vitality
Here are a handful of everyday tips and tricks for experiencing a bit more vitality on a routine basis.
Take a broad-spectrum multivitamin
While vitamin deficiencies that present as serious clinical crises are rare in the developed world today, that doesn't mean — by any stretch of the imagination — that the average person is free from subclinical deficiencies, or is getting enough of what their bodies need in order to help them to thrive.
While there are concerns about mega-dosing vitamins, taking a good, comprehensive, and fairly potent broad-spectrum multivitamin — one that includes as many different key vitamins and traces of nutrients as possible — can be a game-changer.
Vitamins and minerals play a fundamental role in the body, ensuring that enzymatic processes occur properly, that metabolism works as it should, that food is properly digested and absorbed, that hormones are produced in the right amounts, and much more.
Of course, your first step should be to eat a varied diet full of whole foods that provide you with as many of the different nutrients as you need, directly. But taking a good multivitamin should absolutely be part of your daily routine as well.
Especially if you don't eat a very colorful and varied whole foods diet, and haven't taken supplementary vitamins in the recent past, there's a good chance that you will feel an incredible difference in your overall vitality levels after beginning to take a vitamin regularly.
Eat more fiber-rich plant foods
For a long time, fiber was thought to pretty much only help to "sweep out" our intestines and digestive tract, and to keep our bathroom visits more "regular."
In recent times, though, an incredible wealth of research has been done on what's known as the "gut microbiome" — in other words, the colony of bacteria that live in our guts.
It turns out that, according to research carried out by leading scientists such as Tim Spector, the gut microbiome is actually one of the most important factors in overall health.
Among other things, the state of your gut microbes influences your immune system, the levels of different neurotransmitters and hormones in your body, your weight and the amount of body fat you carry, and your mood — and these influences are very significant.
So, how do you nourish a healthy gut microbiome? The leading way appears to be to eat a variety of whole plant foods, particularly those that are high in fiber — such as leeks, onions, garlic, and so on.
With a healthier gut microbial colony and a diet that consists of significantly more high fiber plant foods, your vitality is likely to be much, much higher.
Keep a regular and sufficient sleep schedule
Keeping a regular sleep routine is essential when it comes to helping to support a well-balanced and healthy circadian rhythm — and the circadian rhythm is, according to the researcher Satchin Panda, among many others, extremely influential when it comes to health, energy levels, and overall vitality.
Sleep in and of itself is absolutely essential for good health — and individuals who habitually get even just an hour or two less sleep than they need each night end up experiencing a significantly heightened risk of various diseases while having far less mental clarity, far worse metabolic health, and far less of what could reasonably be called "vitality."
Everyone knows that it feels great to wake up fully rested after a wonderful night's sleep — but it turns out that there's evidence suggesting it takes more than a week of good sleep to fully compensate for the effects of one night of sleep deprivation.
If you want to feel more energetic each day, as well as happier, more confident, and mentally sharper, there's no substitute for getting sufficient sleep each night and sticking to a regular sleep routine.
All too often, sleep is treated like some kind of optional luxury that can be put aside in favor of more time to spend on entertainment, or on work. But this couldn't be farther from the truth.
Missing out on proper sleep takes a real toll.
Interact with motivating people on a regular basis
As has been said by many different people and in many different ways, every individual human being naturally has a deep need for human contact. "People need people," as one saying has it.
Depending on an individual's circumstances and community, they may be drawn to all sorts of different outlets to try and acquire more human contact on a regular basis, ranging from things like researching the best Black chat lines, to attending community events.
Ultimately, though, when it comes to boosting your sense of vitality, specifically making a point of regularly interacting with people who you find highly motivating can be a game-changer. People who have a kind of focus that you find naturally inspiring.
Don't knowingly poison your body
There are no two ways about it — your vitality will always be far below where it could and should be if you knowingly poison your body with substances such as alcohol and cigarette smoke.
The body is a remarkable organism that always strives for balance and equilibrium, but by introducing harmful substances to your body that damage your organs over time, skew your hormone balance, and more, you really undermine your health, vitality, and wellbeing. Simply removing these poisons can often give your body the room it needs to bounce back powerfully.