Who doesn't like churros! You can easily make them at your home. But for those who don't want to make it themselves, there are SO many food delivery services, tons of them in fact! So, I wanted to write a blog post about one in particular that I recently tried out and LOVED. These are freshly baked churros delivered to you! Talk about unique, right? (and yummy!)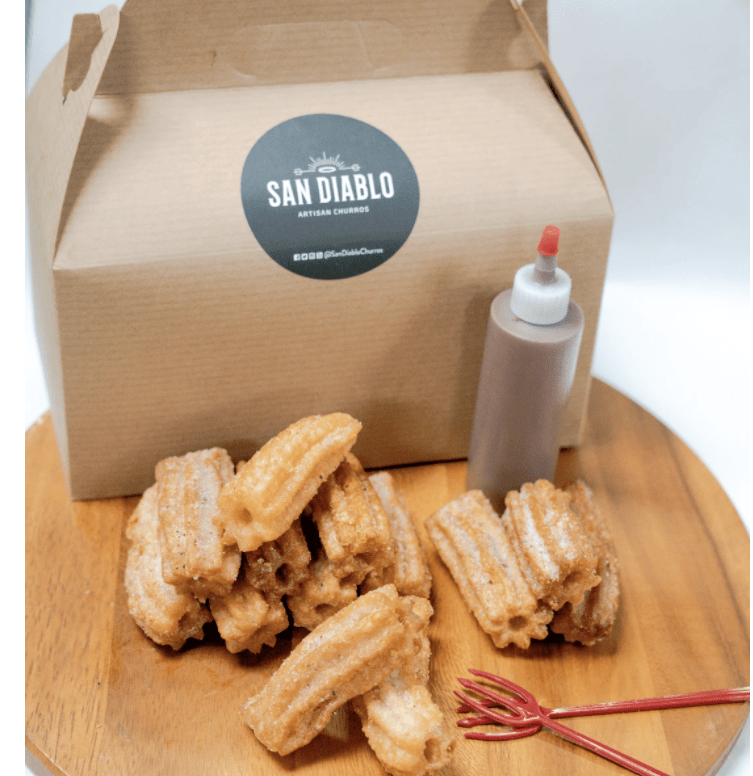 Freshly Baked Churros Delivered To You!
FRESHLY baked Churros delivered to you? Say what?! They actually just launched so maybe that is why not many people have heard about them, but they are SO good!
The company is San Diablo Artisan Churros and I received their Take & Bake Churro kit. It was delivered quickly and soon my family was sitting down to some freshly baked Churros! The best part? I did not have to make them! Everything we needed to make them even yummier, came in this kit!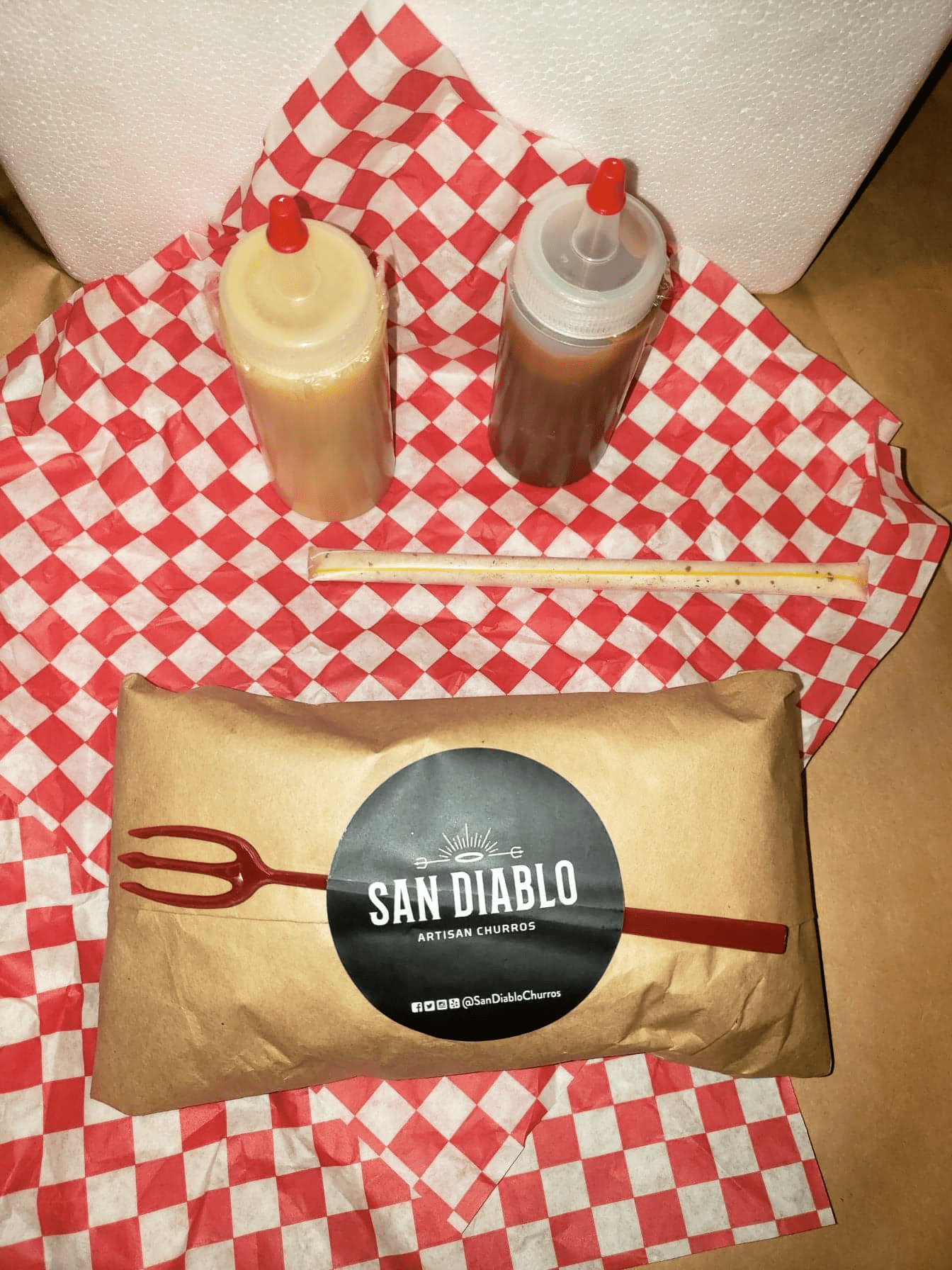 The Take & Bake Churro kit is a unique gift for friends and families who love to experiment and get creative in the kitchen Filling Take & Bake San Diablo churros is simple enough for the kitchen novice, and an endlessly customizable canvas for the ultimate foodie.
We had a lot of fun f filling our churros with caramel, and other yummy fillings that came in this churro kit! It was nice to sit down with my kids and have a yummy, fresh churro!
The churro kit includes one devil's dozen (13) pre-made and chilled mini churros ready to reheat (in the oven or air fryer), fill, and devour. The award-winning churro dough is made from scratch, fried to golden perfection, and coated with sugar and freshly ground cinnamon.
San Diablo's one-of-a-kind Take & Bake kit gives customers the flexibility to fill churros in their home kitchen with the filling of their choice, including dulce de leche, Nutella, sweet cream, homemade lemon curd, and raspberry.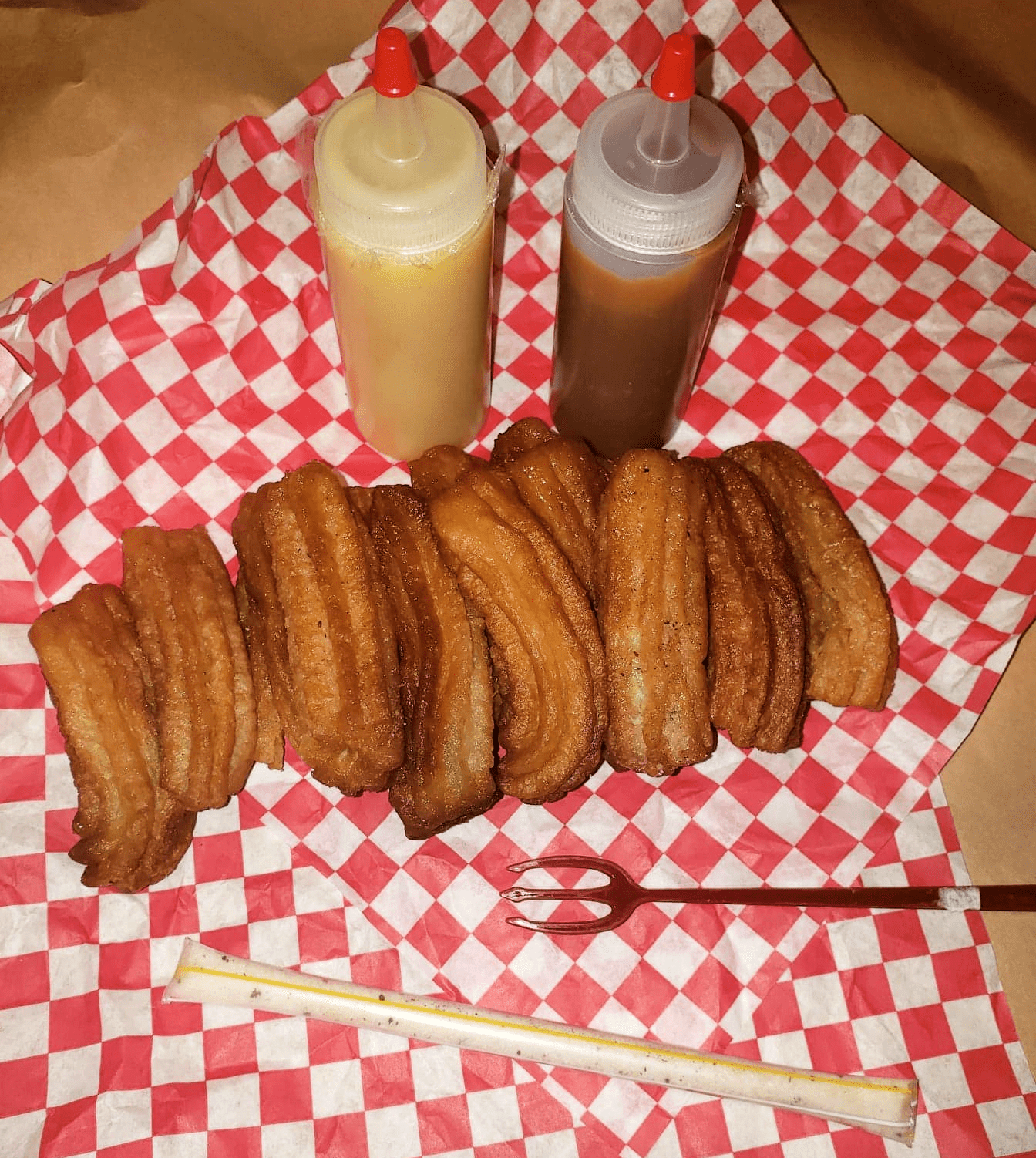 They also have churro dough! So, if you want to fry the churros yourself, you can do that too! The churro dough kit comes with the following:
Their award-winning churro dough is made from scratch with real ingredients like flour, butter, eggs, and Mexican vanilla.
Each ball of churro dough is chilled and ready for you to make and fry 10-12 mini churros or whatever other churro-inspired creation you imagine.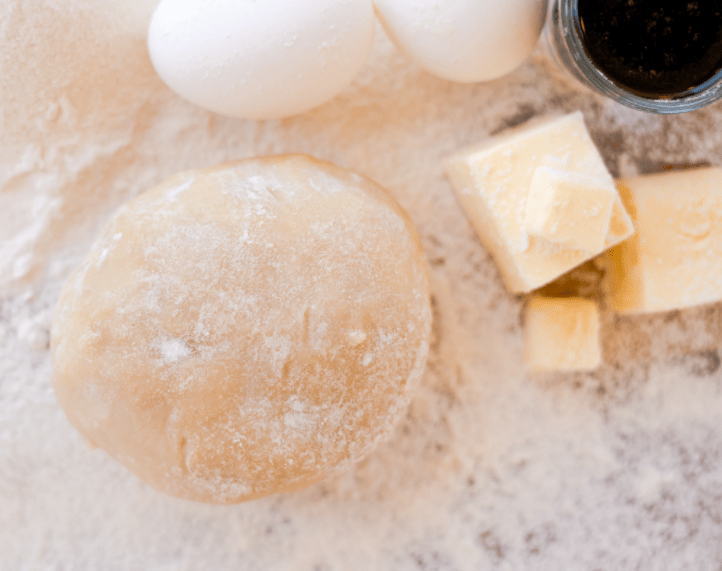 Whether celebrating a special occasion, holiday, or indulging just because San Diablo's quick and easy Take & Bake Churro Kit is the perfect way to create a lasting memory or sweet escape. And, it is just in time for a socially distanced holiday gift-giving season! San Diablo Take & Bake Churros is an at-home tradition that families and friends will want to continue for special occasions and holidays, during, and after quarantine.
PIN IT