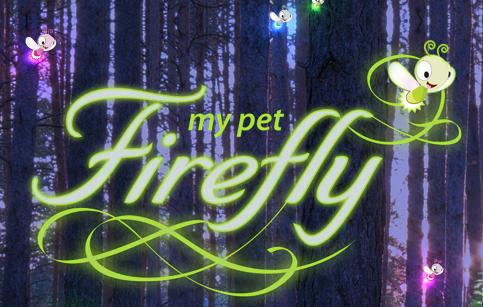 I have to tell you, my daughter is ADDICTED to collecting bugs (especially MOTHS) and storing them in jars with holes in the lid. It drives me INSANE. Every night it gets dark, yes, we are awake VERY late around here… , my daughter goes from door to door, looking for her mothez (pronounced: Moth-Ez), as she calls them. When she sees one, she will bug me until I have no hair left and I decide to go outside and grab it for her. Only then will she be happy. It is an ongoing nightly ordeal and it is not fun.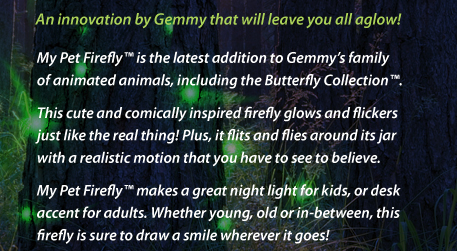 So, my point? I am VERY glad I came across My Pet Firefly
 in blue. Super happy. Why, you ask? Because, this KIND OF takes away my daughters nightly obsession with those pesky mothez!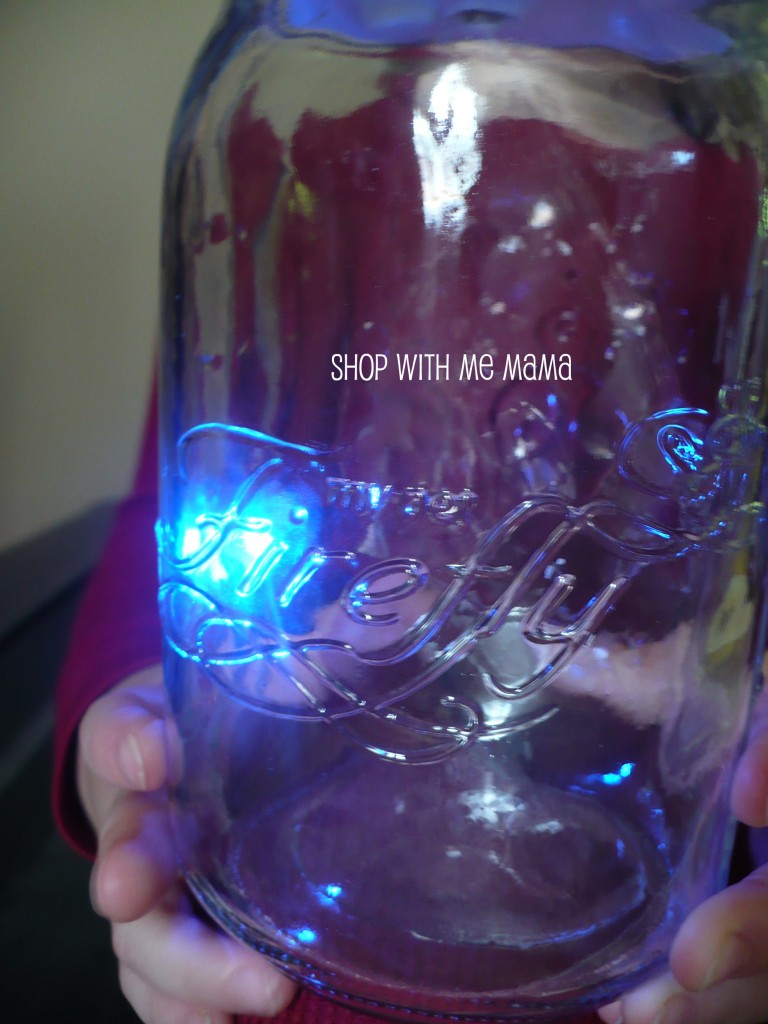 The My Pet Firefly, is super cute and NOT real! It is a glass jar with a little fake firefly in it. Now I can deal with that! You simply unhook the little wire that is connected to the box it is displayed in and pull it out of the jar lid. Then you (after you unscrew the jar lid) put in 3 AA batteries, not included, and turn on your pet firefly! To get your pet firefly to move, you simply tap on the glass jar! It is really a neat little thing. My son and daughter both love it and fight over it frequently. It is the best when it is nighttime and I turn it on and tell my kids stories! They love that!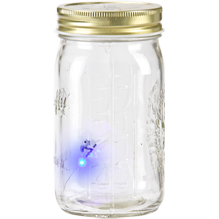 The only thing I wish, was that it came in a plastic jar, instead of a glass jar. That way, my daughter could walk around with it and I would not worry about it breaking and them getting injured. Other than that, this is a really neat thing for your kids, especially if they love bugs as much as mine do, sigh!
Buy!
You can purchase Gemmy's My Pet Firefly
 online at Amazon.com
. They come in Green, Pink and Blue!
Disclosure:
I was sent product to review. This is my own honest opinions, thanks! This post includes my affiliate links.