How To Get An Instant Trade-In Offer For Your Vehicle. Have you ever traded in your vehicle to a car dealership and received an instant trade-in offer for your car? Let me know, in the comments below! 
Oh my goodness, the lemons I have possessed in my lifetime. You would think that at the ripe old age of 25 (Ya, now I am WAY older than that…), I would have known that you do NOT take the first offer that is given to you when you trade in a fully paid vehicle to a car dealership. Nope. I just didn't know!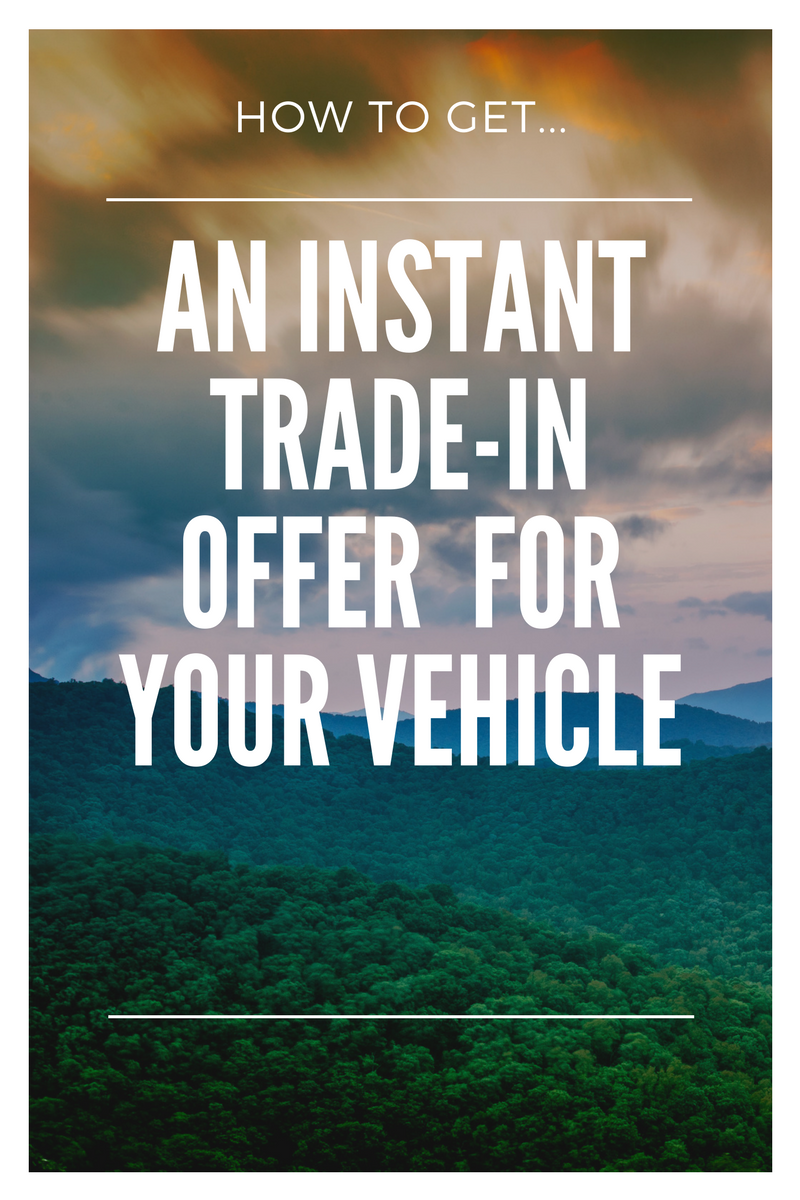 I did a lot of Wheelin' and dealin' on my own when I was in my 20's. I was not a girlie girl and I loved finding vehicles on my own. I know, weird, right? But, that was how I was.
Then I married a guy who absolutely loves buying old vehicles that don't run and then he fixes them up! My hubby has self-taught himself and he does amazing things with these vehicles! I am so proud of him 🙂
Now that I am older and wiser (cough, cough), I know my stuff or at least I pretend to know my stuff. We recently traded in a car for our van and I let my hubby deal with it all. I only went in when there were papers to sign because I did not want to deal with it all. I really wish our car dealership had the Instant Trade-In Offer For our Vehicle.
But, it all turned out okay. But, onto the  Instant Trade-In Offer For Your Vehicle!
First off, Let Your Offer Do The Talking! The Kelley Blue Book℠ Instant Cash Offer is a dependable way to trade in or sell your car today. It's a real offer based on trusted Blue Book® Values.
How It Works
Tell the car dealership about your car and get your Instant Cash Offer.
Visit this Participating Dealer so they can verify your car's features and condition.
Use your offer to trade in your car or let the dealer buy it for cash.
An Amount You Can Rely On!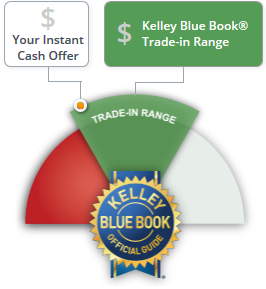 Kelley Blue Book℠ Instant Cash Offer. The Details!
A fixed offer applied toward your next car purchase or used to sell your current car to a Participating Dealer (pending inspection)
Valid for 3 days (not counting Sundays)
Unique to your car only
Based on many specific details related to the condition and features of your unique vehicle
Kelley Blue Book® Trade-In Range
An estimated trade-in value used toward the purchase of another car
Updated weekly
Could apply to many cars similar to yours
Is a generalized value based on a car's year, make, model, style, mileage, features, options, and condition
Does Your Car Dealership Offer This Service? If Not, Ask!