Get Organized with Fabric Boxes & Bins! Every time spring rolls around I like to air out the house and start organizing. When the sun blazes through my windows, I start to see where I did not clean during the long winter months and suddenly I just want to clean everything! I want to organize all those piles and I want to do it NOW! I need to get organized now! Time to create more space in my home!
*This post includes my affiliate links
Get Organized with Fabric Boxes & Bins!
But when I organize, I want to do it fashionably, of course. It has to look good, after all, I am putting tons of effort into it, right? I want to show it off 🙂 I want to get organized with Fabric Boxes & bins! Amazon has the absolute cutest boxes, bins, and more to help you get organized in your home!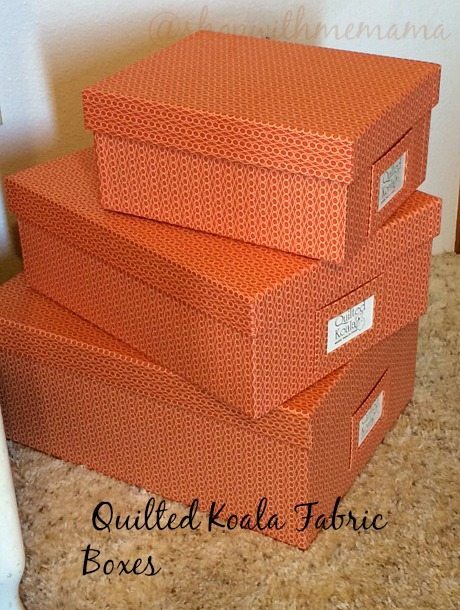 I was sent the following products:
Jewel Orange Large Box
Jewel Orange Medium Box
Jewel Orange Small Box
Jewel Green Bin
I am SO happy with all of these storage boxes and this bin! So spring/summery! I can't handle the cuteness! I can stack the boxes on top of one another, I can use them separately or I can use them in any room of my home, because they are so pretty! The bin is awesome to use for my little one's diapers! I was looking for a place to put his diapers and this bin is PERFECT! Now I can get organized the right way!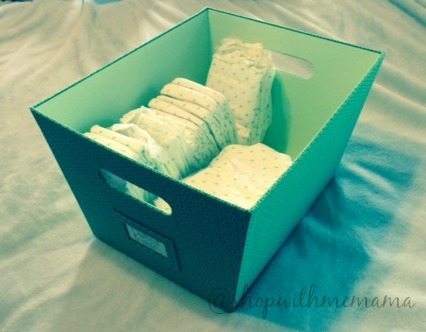 The Jewel Green Bin is made of the finest 100% cotton fabric. The bin is lined with solid coordinating paper and the windowpane allows me to add a personalized label! It is sturdy and strong and I know it will last a while as long as my kids do not touch it! This bin retails for $36.00.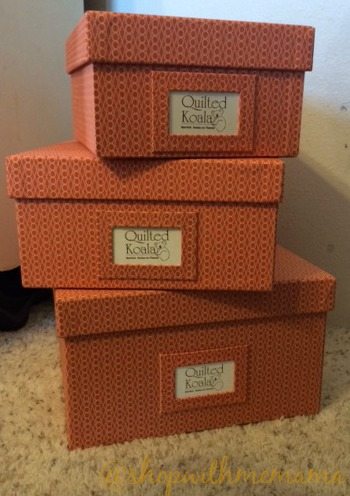 The boxes have sturdy lids that go on the box easily, securing what is placed inside. The boxes are lined with beautiful fabric and inside the boxes, they have coordinating paper to match. They also have a little area for a label if I choose to put them in there. The boxes retail for: Large: $46.00, Medium $35.00, Small $25.00. Or, if you purchase them all together, you will get a smokin' deal! Now you can get organized this year too!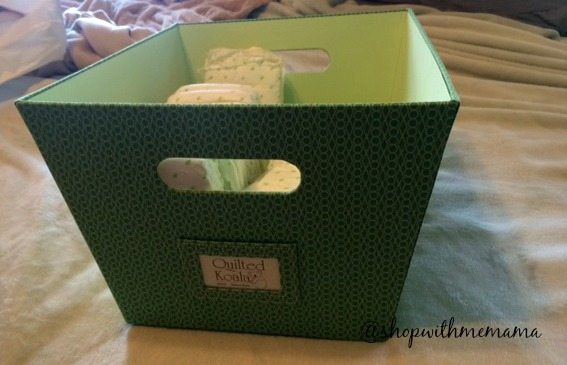 Buy
You can find fabric storage bins on Amazon.com for great prices.
How do you get organized?