This post is brought to you by Schoola, the best place to buy discounted kids clothes all while give back to schools in need. Click here to learn more about Schoola. Click here to see what people are saying.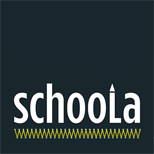 When I was little I loved art class. That was my all time favorite class to be in and I did GOOD! I was always so excited to make projects and when the bell rang, I was so sad because I had to wait an entire day to go to my art class again! I hated leaving unfinished projects!
I don't know what I would have done, without art class at my school, when I was younger. It would have sucked :/ Some schools do not have art class! I think every school NEEDS an art class. A class to let you be creative and make things. It is so important!
I chose a school (Yick Wo Elementary), to help raise money for their art class. It was so important to me, to have an art class and I really wanted to help out this school, raise money for theirs!
Schoola is helping Yick Wo Elementary broaden minds and empower expression through art. Like Music and Physical Education, Art is a subject key to development, yet often first on the budget chopping block.
Let's save Art, both at Yick Wo Elementary and at your child's school! Watch and share the video above, and Schoola will donate $1 in your name to the school of your choice! You can view the rules for this offer here.
Plus…
For every transaction that is tracked through MY unique referral code, Schoola will donate $1 to the featured school I selected to support, which is Yick Wo Elementary!

 
For every person who requests a Schoola donation bag through
MY  unique referral code
, Schoola will donate $1 to the school I selected to support. PLUS – when one of you wonderful loyals donates the clothes and fills out their school information, $2 of every $5 made will go back to the school YOU chose to support. Win/win for our featured schools and for your  schools! Yay!
Check out how Schoola Works, by watching the video below!

Connect with Schoola on Facebook and Twitter!
Will You Donate to a school or a school of your choice? Why or Why Not?