*This is a partnered post. Opinions are my own.

Giving Assistant is such a breath of fresh air for me. Not only can you shop awesome deals but once you purchase something you can then you can give some of that savings to charity.
Giving Assistant is on a mission to empower it's peers to give-back even more by making it easier than ever to shop responsibly and save money in the process! Such a great concept!
Click Image To Make Larger!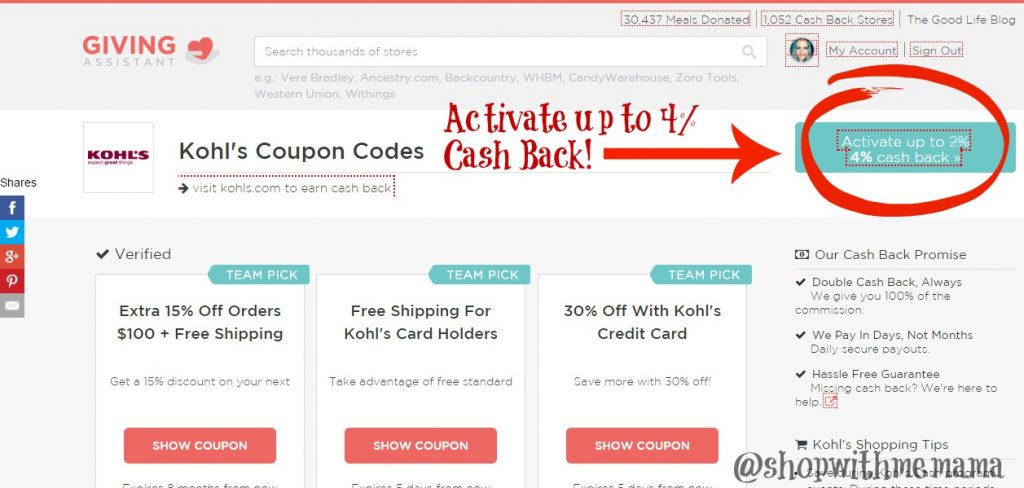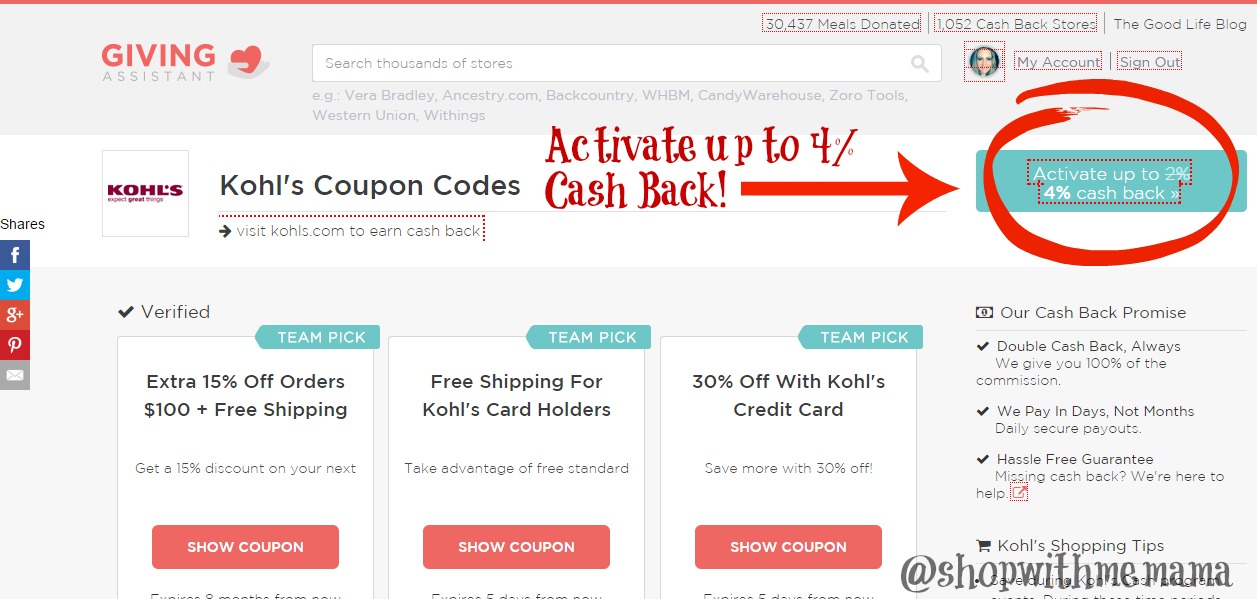 Nothing like coupons and great deals located all in one spot. That is what Giving Assistant is. I like how it is laid out and how easy the site is to navigate. I can catch some great deals on products and in stores I adore, like Kohl's or Carters! So many retailers to choose from!
Click Image To Make Larger!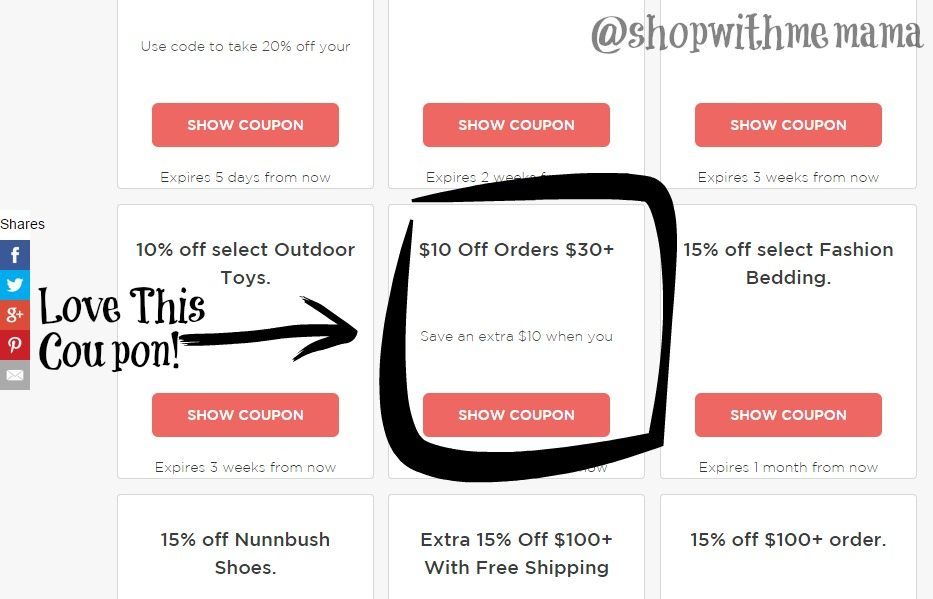 Plus, shopping at Kohl's via Giving Assistant, I can earn 4% cash back and they give you 100% of the commission. AND, they Pay you In Days, Not Months! They give users double cash back, always! They never keep any cash back themselves, like other cash back sites ($1 minimum amount). Love this feature! Get money back for shopping? Yes please!
Also, for every coupon you use on Giving Assistant, they will donate a meal to a needy family on your behalf. To make this possible, they linked up as a promotional partner for thousands of stores and as a donor to the nation's leading domestic hunger-relief charity, Feeding America!
There are thousands of stores to choose from, on Giving Assistant. I know I will be spending quite a bit of time on this site. Yesterday, I was on this site for about 45 minutes, just checking it out. It is slowly becoming one of my go-to shopping sites. I love the selection and the stores. The coupons are easy to click on and redeem, I get cash back and some of it I can give to charity. Plus, a meal is sent to a family in need, all because I shopped on Giving Assistant. Sounds pretty nice, doesn't it?
Connect with Giving Assistant on Twitter, Facebook, G+, Pinterest and LinkedIn!
What Do You Think About Giving Assistant?