*Go Back To School With Fruit of the Loom Bonus Packs. I received a gift card from Fruit of the Loom in exchange for writing this blog post. Although this post is sponsored, all opinions are my own. This post includes my affiliate links.
Ugh. Back to school, back to school BACK TO SCHOOL!!!! Yep, I know it is that time of year, I do! I certainly do not need CONSTANT reminders! Goodness! It is all over social media and blogs GALORE! And yep, I am saying it on my blog too! Yip yip!!! Here is going back to school 2014!
But, it is true! Back to school is here and many kids have already started school! My kids don't start until September 3rd and I am okay with that. The longer the summer, the BETTER. Though I am looking forward to it getting darker sooner and being COMFY with colder weather. Hey, Fall is my most favorite time of year 🙂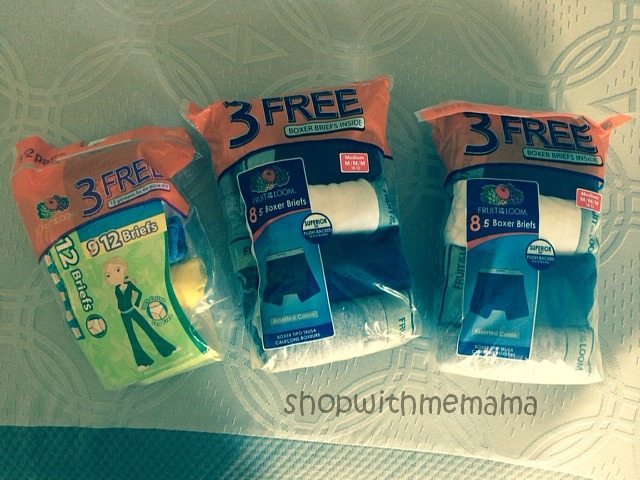 With back to school talk, comes reality of it looming over our family! I got two weeks left to get this in order or I am doomed! So, shopping I will go (alone) to do the rest of the school supply shopping! Hey, at least I get a break away from the kids! 🙂
We like to get Fruit of The Loom undies and my kids like them because they are super comfy! Heavens, I even purchase them for me. In stores now, you can purchase Fruit of The Loom bonus packs! These are great to pick up at Walmart because you get three extra items in each package and they are available in boys, girls and even in men's and women's! Woot! Hey, this excites me 🙂 All packages are available at Walmart, both in-store and online!