In this post, we will talk about ways you can Mix and Match and How to Style Tween Girl Blouses Like a Pro! When your girls turn into tweens, fashion starts to become important to them. They start seeing how celebrities dress, their friends start to develop their own styles, they see outfits on television and social media, and they get curious to express themselves through outfits.
Although some people might see this as a shallow form of self-expression, that is nowhere near the truth, and self-expression is vital for adolescence to develop. It makes tween girls figure out how they want to look which reflects how they want to present themselves to the entire world. This starts with developing your sense of fashion. Putting together a gorgeous outfit every day is no easy job, that is why we gathered styling tips to help you style your outfits.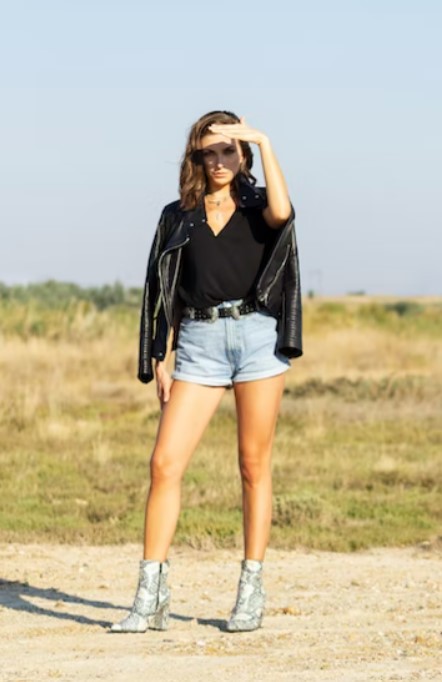 Mix and Match: How to Style Tween Girl Blouses Like a Pro
Cute spring outfits
Spring is the time that you put more colors into clothes–bright colors that match the spring vibe. You can turn a very simple outfit into a classy and feminine one by adding in some color pops whether it is using accessories, shoes, or even just a colorful bag.
You can wear simple jeans, with a light-colored blouse that is simple and looks effortless, with a pop of color. I would say peachy sneakers with some gold jewelry and a matching peachy scarf. You can buy cute blouses from online stores such as haydengirls.com.
Cute winter outfits
We all know that colors match the season. When the weather gets colder and more wintery, we want to transition to darker colors. And some people even take it a step further and dye their hair dark to match the wintery vibe. That is why it is important to adjust your wardrobe and outfits according to the season.
Of course, you don't always have to wear dark and thick sweaters during autumn and winter. It depends on whether the weather is too cold or not, but if it is still a bit autumny, you can use this time to wear more layers and outfits that are a mixture of warm and cool pieces. Like a light top with a denim jacket and a scarf with short combat boots. You can even add a beanie or give the outfit a bit of a twist with some ripped jeans if the weather allows.
Cute outfits for school
During your girl's tween years, she will start to look at how other girls dress and want to show up as her best self every day at school, which is not an easy thing to do. Imagine not only having to worry about studies but wearing a cute outfit every single day of the week. Don't get pressured to dress up, instead, focus on building a capsule wardrobe that has the essential pieces, and then you can create several casual outfits out of these pieces.
For school, the essentials are good quality leggings that are not see-through, are comfortable, and fit your body type. Some casual and cute cardigans made of cozy materials to keep you warm and comfy during the long days, a pair of white sneakers and some fuzzy socks, casual and plain t-shirts, and some denim jackets. You can mix and match between those things but having essential casual pieces that are durable and comfortable is very important to wear cute outfits every day.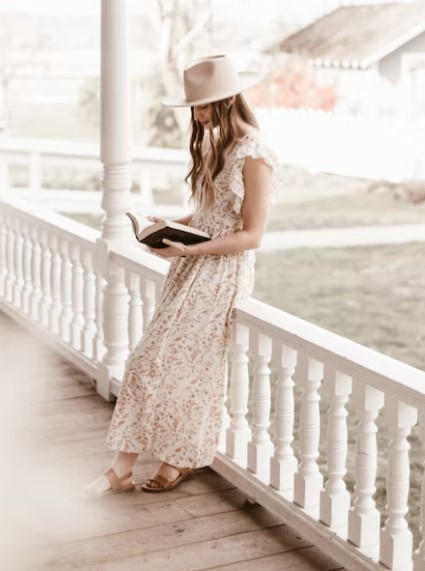 Cute outfits for when she wants to dress up
Girls don't always want to be dressed up in jeans or leggings. Sometimes a tween girl wants to wear more unique pieces that reflect her style and are feminine and cute. You want your tween girl to have a few unique pieces in her wardrobe that can be bright colors, dresses, patterned skirts, colorful shoes, or even sparkly lip gloss.
That way, you can dress up when you want to and dress down when you want to. Buying very unique and colorful pieces doesn't mean that they won't be worn much and are a waste of money. In fact, you can add a unique piece to a plain outfit to spice it up when you don't want to overdo the outfit.
A colorful skirt would look gorgeous with a plain top, a plain cardigan, and some colorful shoes or a colorful bag. Don't be afraid to add some unique and unusual pieces to an outfit. For colors, you can check out the color wheel to know how to pair complementary colors together for a put-together kind of look. Complementary colors are put together to give you a neat look.