*Hotel Transylvania 3: Summer Vacation. Gift card and product coupons received. Opinions are my own.
Are you a Hotel Transylvania fan? We are! We love the movies and are excited to see Hotel Transylvania 3: Summer Vacation! It comes out in theaters on July 13th! Yay! We really enjoyed Hotel Transylvania 1 and 2! Those are really cute movies and made us roar with laughter. I am sure that number 3 will be just as hilarious and entertaining!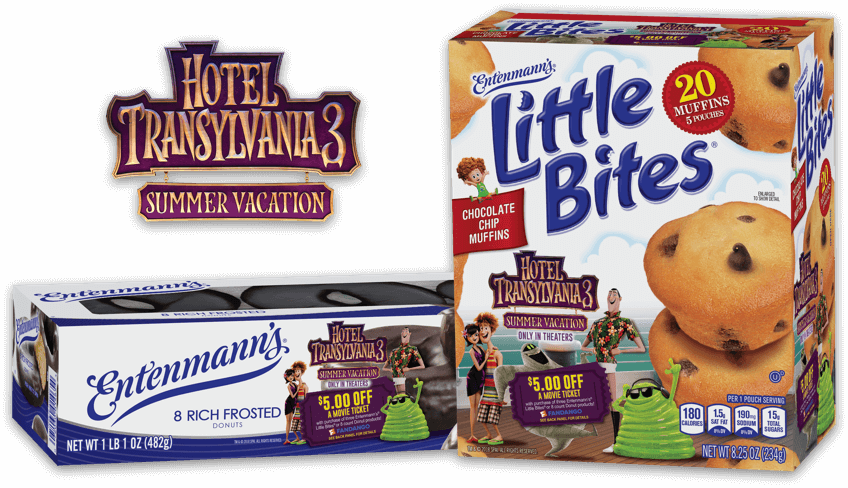 Now, when you watch a good movie you need snacks! That is why we love snacking on Entenmann's Little Bites! They are not only delicious, but they come in a perfect, pre-portioned pouch. They are made with real ingredients like blueberries (my fave!), strawberries and banana! YUM.
Hotel Transylvania 3: Summer Vacation
Since Hotel Transylvania 3: Summer Vacation is coming out July 13th, Entenmann's® Donuts paired up with Hotel Transylvania 3: Summer Vacation for a VERY fun promotion! Read the details below!
In collaboration with Sony Pictures Animation, Entenmann's® is launching a frightfully fun promotion to celebrate the theatrical release of Hotel Transylvania 3: Summer Vacation, in theaters July 13, 2018! We are going to see it this Saturday!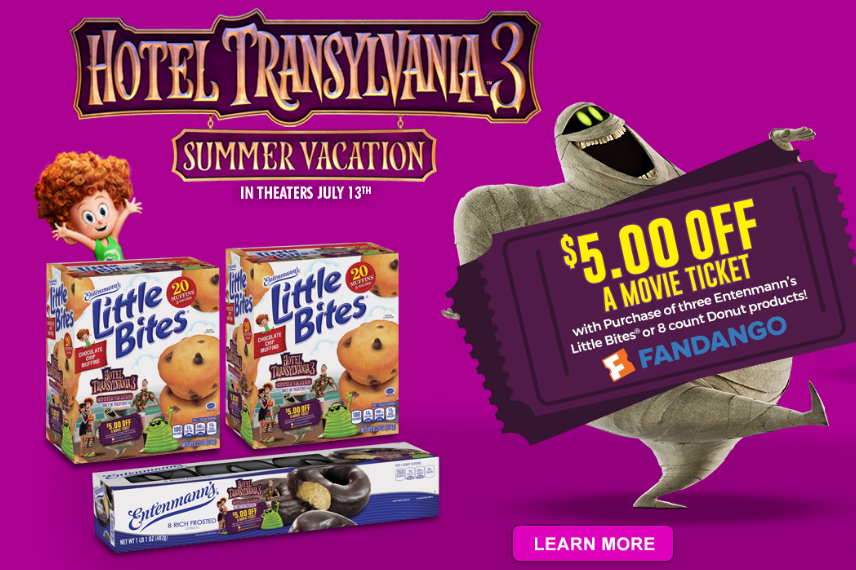 From May 28, 2018, to August 3, 2018, fans will receive $5.00 off a movie ticket to see the film with the purchase of three five-count specially marked Entenmann's® Little Bites® or eight-count specially marked Entenmann's® Donuts. Now you will have snacks to go with your movie!
The Entenmann's Little Bites (most varieties) are less than 200 calories per pouch, which makes snacking on them all the more enjoyable. Little Bites Muffins are also a good source of calcium and have vitamin D, contain no high fructose corn syrup or trans fat. This makes them a yummy snack kids will really like and snack parents can feel good about.
Entenmann's® makes a variety of delicious, cake-style donuts such as fan favorites like Rich Frosted, Crumb, and Powdered donuts. So good!
For more information about the promotion and to access fun – and free!
Three Ways To Make Watching A Movie In The Theater More Comfy!
When we go to the movies, I like to be comfy, like I am in my own home. I know I can't bring my bedroom with me to the theater, but I can bring some travel-sized things that will make me comfy while watching a movie in the theater! My suggestions are below!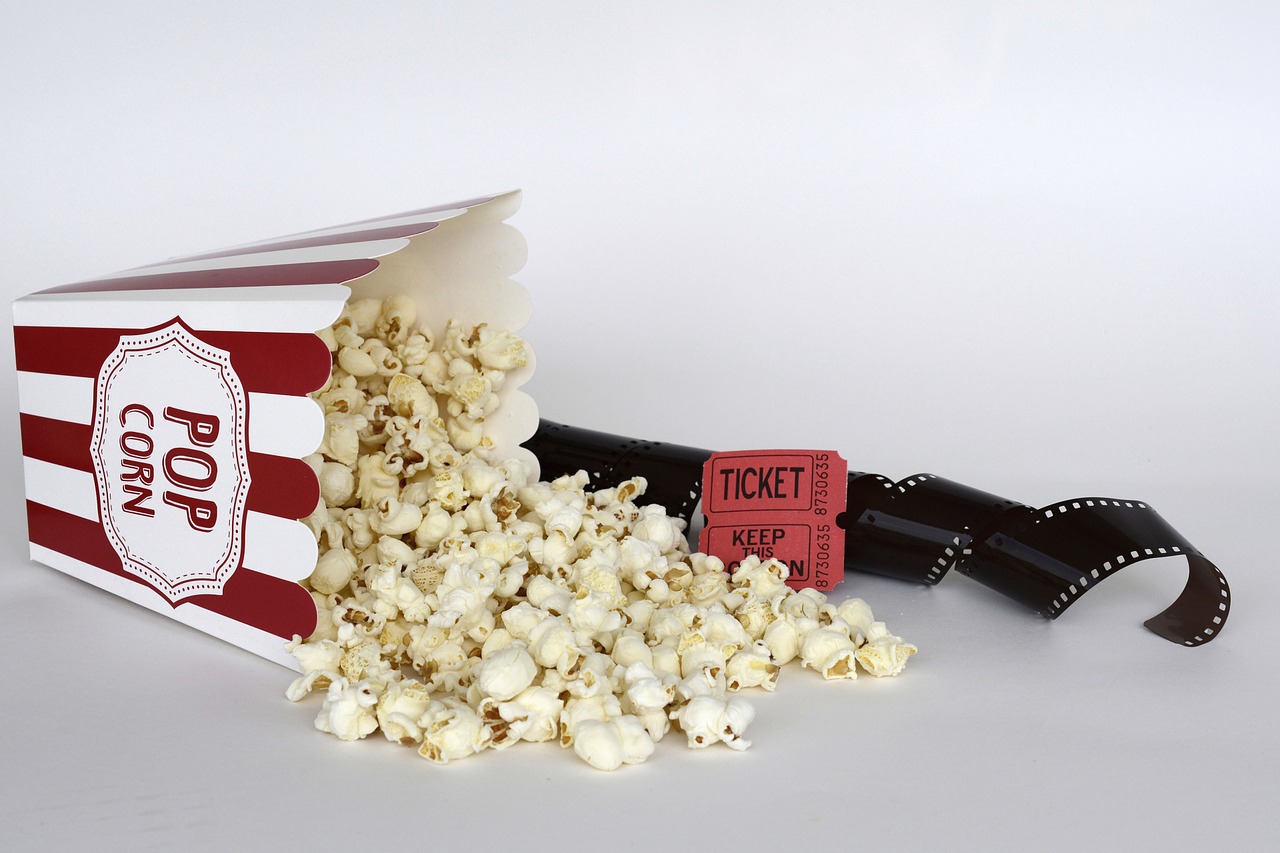 *Bring a travel, neck pillow. I love using a neck pillow when I watch movies in the theater. They are small enough so they are not in the way and you can relax and rest your head when watching the movie.
*Bring a very small blanket. Travel blankets that just cover your lap will do. You certainly do not want to bring a big, heavy blanket, that would be ridiculous. However, a very small blanket will be just enough to give you the comfort you are seeking when watching a movie.
*Bring a favorite snack like Entenmann's Little Bites Muffins. I know you are not supposed to bring outside snacks, but when the snacks are as good as the Entenmann's Little Bites Muffins, you almost can't help it! Bring snacks at your own risk into the theater 😉
Make Vampire Slime!
After the movie, when you get home, your kids will still be excited and hyper from the movie. My kids always are! They will want to talk about it after having to be so quiet in the theater!
What better way to talk about the movie and interact with your kids then by making Slime??? Who doesn't LOVE a good slime recipe especially if it is Vampire Slime!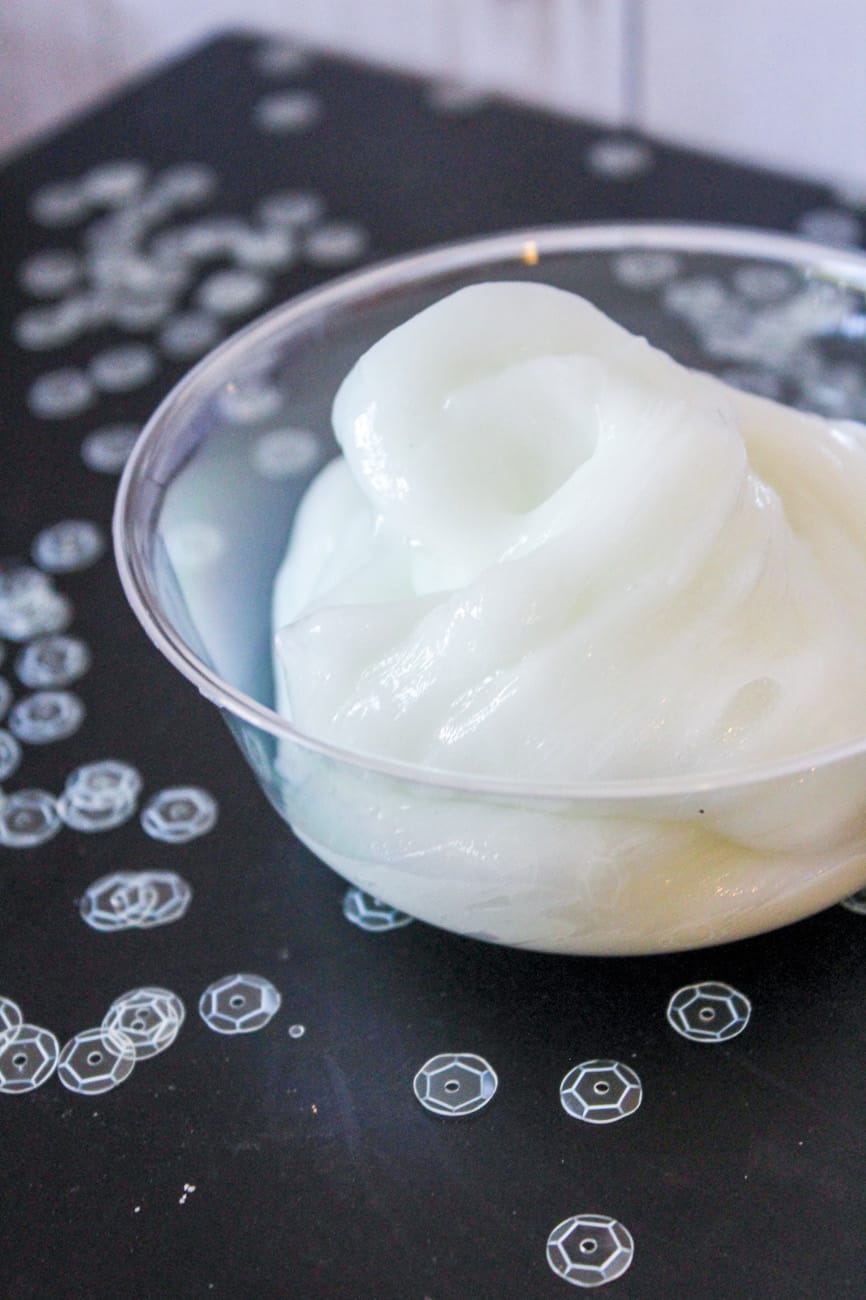 This slime is way too cool and SO fun to play with. Your kids will be happy for a bit as they make and then play around with this awesome, slimy, gooey Vampire Slime!
My friend Marybeth from over at Baby Savers created some ooey, gooey slime that will make your kids go wild! Check out the recipe for the Vampire Slime and make your own. Grab the Vampire Slim Recipe today! Let me know if you make it!
About Hotel Transylvania 3: Summer Vacation:
Hotel Transylvania 3: Summer Vacation, join our favorite monster family as they embark on a vacation on a luxury monster cruise ship so Drac can take a summer vacation from providing everyone else's vacation at the hotel.
It's smooth sailing for Drac's Pack as the monsters indulge in all of the shipboard fun the cruise has to offer, from monster volleyball to exotic excursions, and catching up on their moon tans.
But the dream vacation takes a dangerous turn when Mavis realizes Drac has fallen for the human captain of the ship, Ericka, who holds a mysterious secret that threatens them all. Directed by Genndy Tartakovsky and written by Genndy Tartakovsky and Michael McCullers, the film is produced by Michelle Murdocca.