*This post; How To Contour Your Face, is brought to you by Guize Face FX. Product was received. Opinions are my own. This post includes my affiliate links.
I remember seeing people on Youtube, contouring their face. My goodness, they make it look SO easy! Then, I tried it and did not succeed at it too well. Needless to say, I put contouring my face,  on the back burner for a bit.
However, contouring your face doesn't have to be hard and I was DETERMINED to do it the right way AND look good. I wanted to master the contouring your face technique and actually be able to take a picture of me after I did it, without feeling like a clown.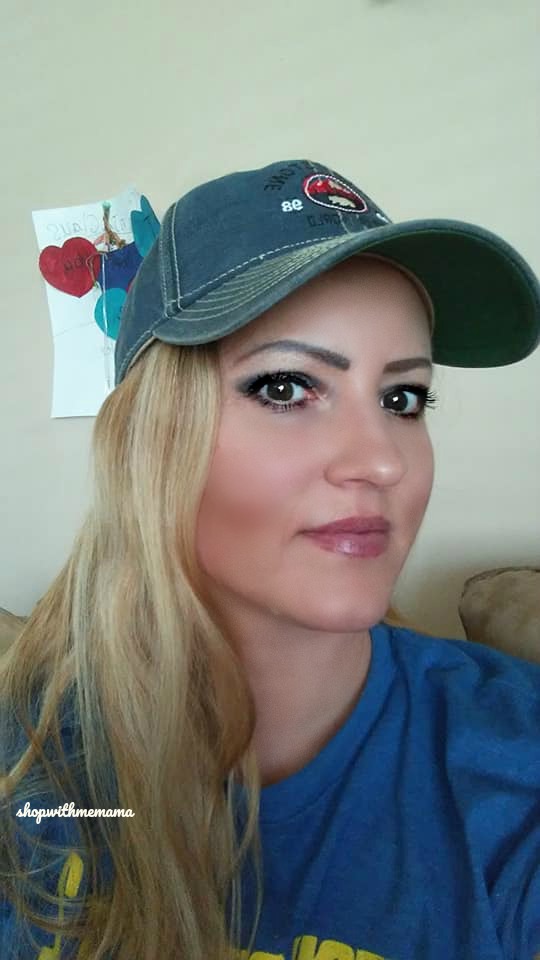 The GUIZE FACE FX Contour Collection creates four stunning effects to help you achieve 'smart' facial contouring. Highlight and Contour adds perfect depth and dimension, while Bronzer gives a sun-kissed look without ever stepping onto the beach. Finally, Shimmer creates a flattering glow to complete your look. Easy enough, right? I can do this!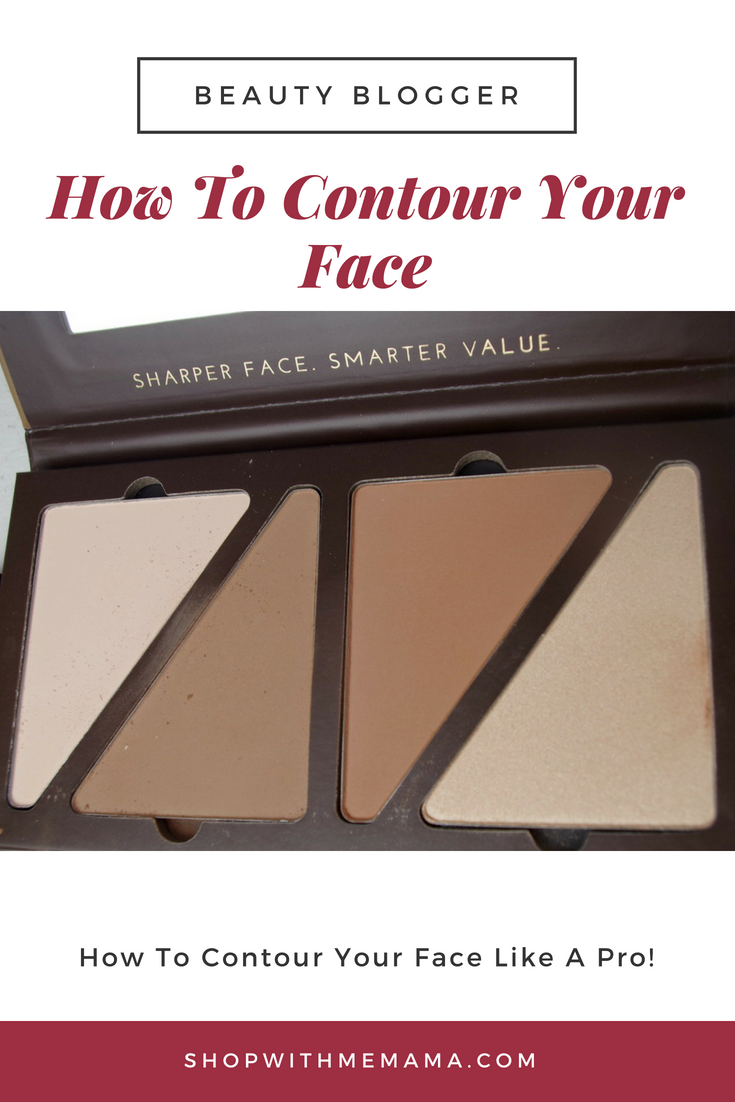 I was sent The GUIZE FACE FX Contour Collection in 'Moonlight' to contour my face. I was a bit nervous but knew if I followed the directions they gave me, I could do it. I knew I could.
How To Contour Your Face
The first step is to apply my CC tinted cream to my face. I do that first so that I am ready for my face to be contoured! This is the fun step, right? We shall see!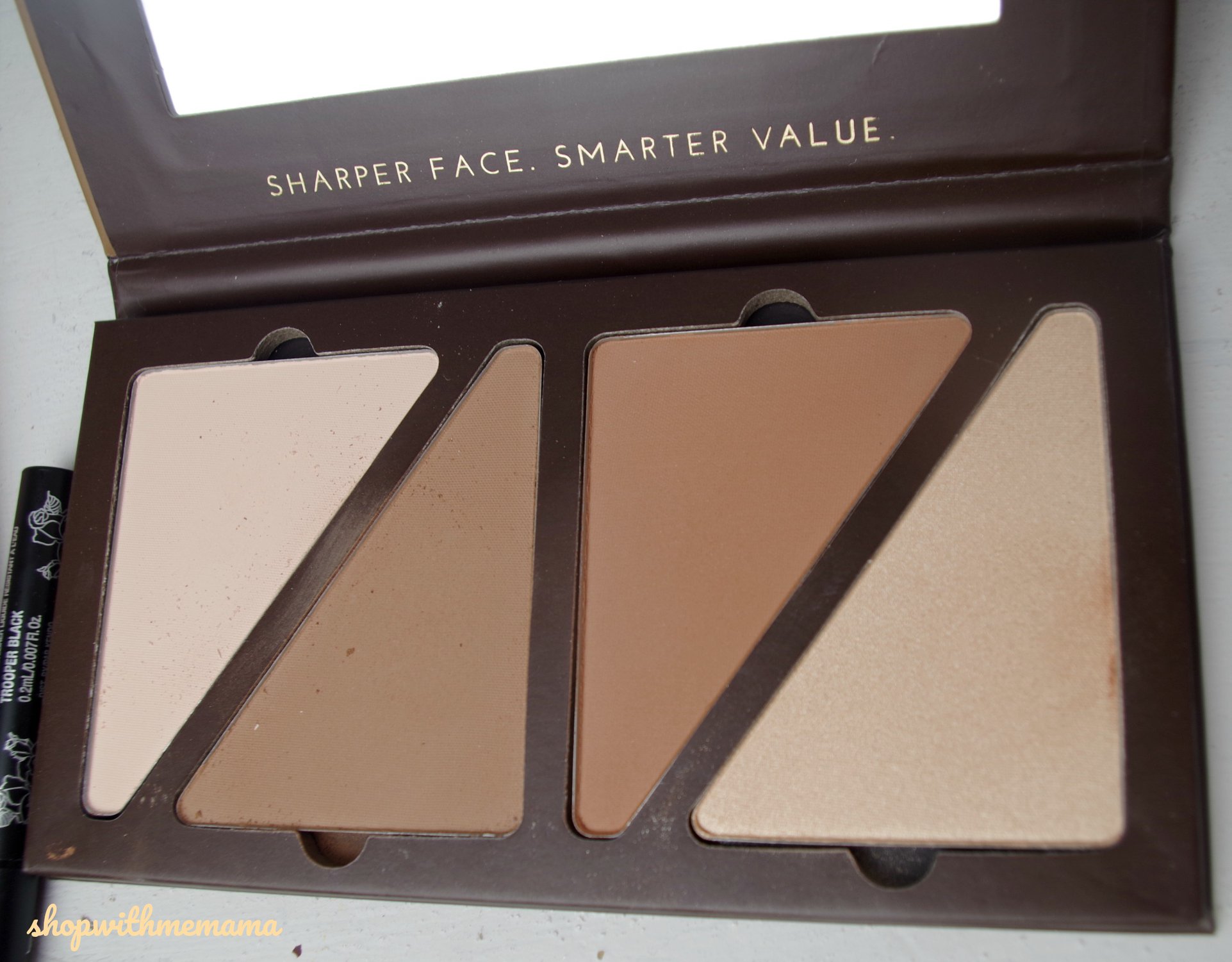 I opened the nicely sized compact of my new GUIZE FACE FX and grabbed my face brush to apply it. I read the instructions about 5 times before I was confident enough to try this out on my face for real.
This is before I contoured my face (not too cute!):
I followed the face contouring photo below (so helpful!):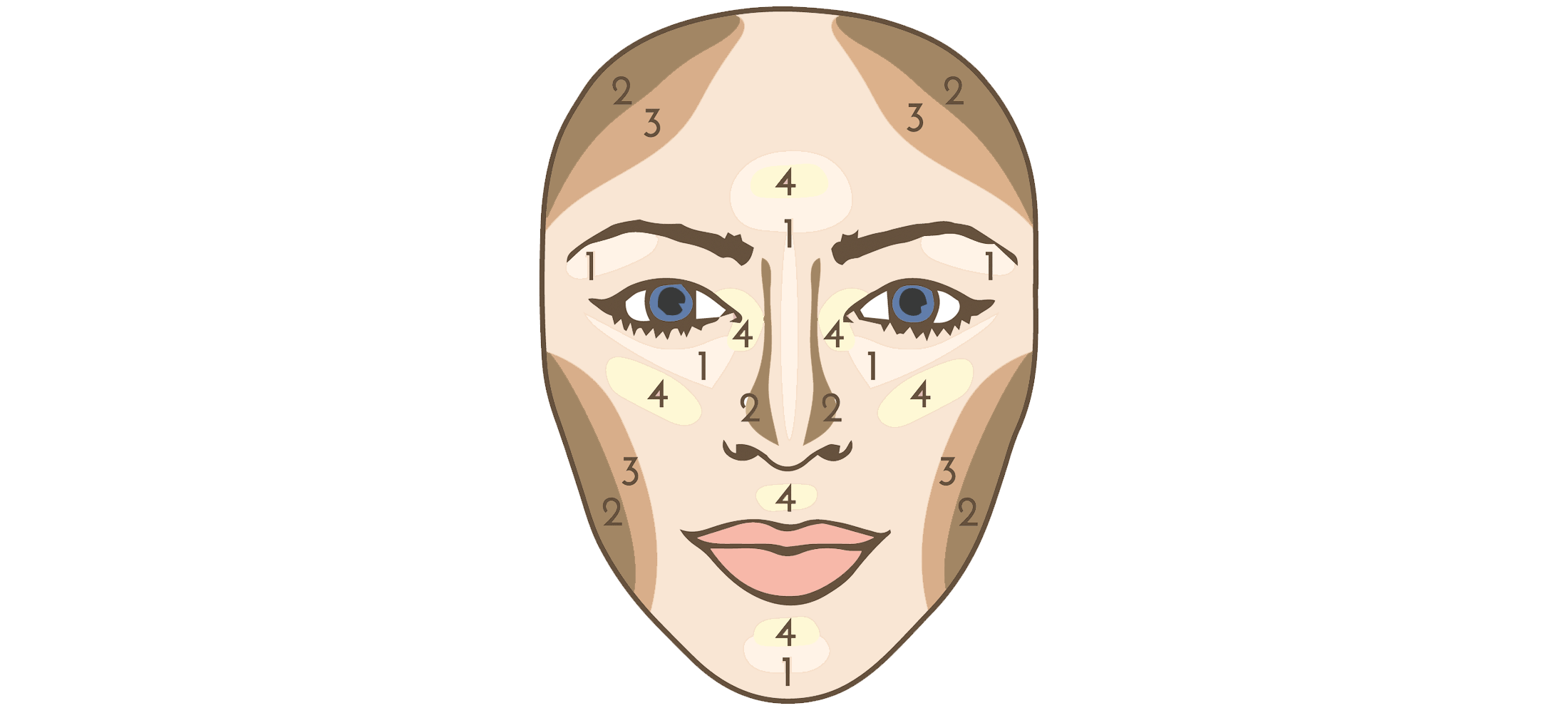 And these easy to follow instructions:
First, map out your face by selecting Contour (2) from your Guize Contour Collection. Trace your temples, the sides of your nose, jawline and any other areas you'd like to narrow down. Then soften the contour lines as you blend, blend, blend with Bronzer (3) to create natural-looking shadows. Add a thin layer of Highlight (1) underneath your eyes, to the center of the forehead, on the chin and the tip of the nose. Finally, dust a soft sheen of Shimmer (4) to complete your look.
Here is how I looked after using the Guize Face FX contour on my face: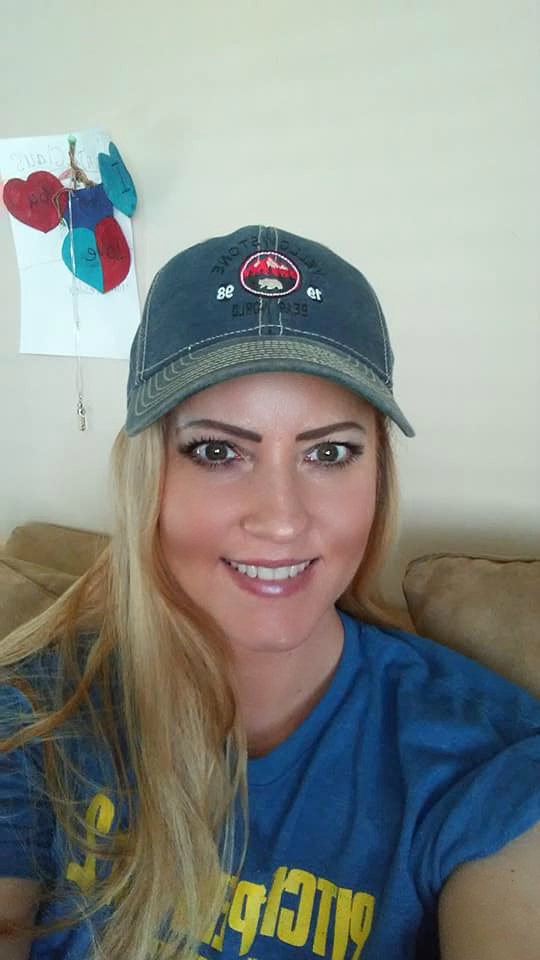 I put a little highlight down my nose, on my forehead, and at the end of my nose. I defined my cheeks too! I think it looks good, do you? Not too makeup-y at all! I think I can do this!
Created with your busy lifestyle in mind, you'll be able to contour on the go with Guize Face FX contour collection. Crafted using eco-friendly materials, the 3.3″ x 6″ sized palette fits smoothly into your purse wherever your schedule takes you. With a full-width mirror for maximum visibility, create an array of looks with 4 large and replaceable pans to contour, highlight, bronze and shimmer. Getting sharper face and even smarter value couldn't simpler. Period.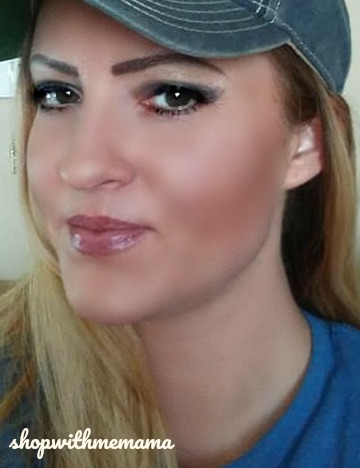 No Animal Testing!
Guize is totally passionate about the world we live in! They are against animal testing and none of the products they create will be tested on animals.
By using four larger color pans, they are able to reduce waste by only including the shades you need. You can also replace the pans if they run out, so you'll only need to replace what you've used!
As part of their commitment to do better and look better, they also provide an exclusive guide on how to get the most out of your Guize and help you create show-stopping looks!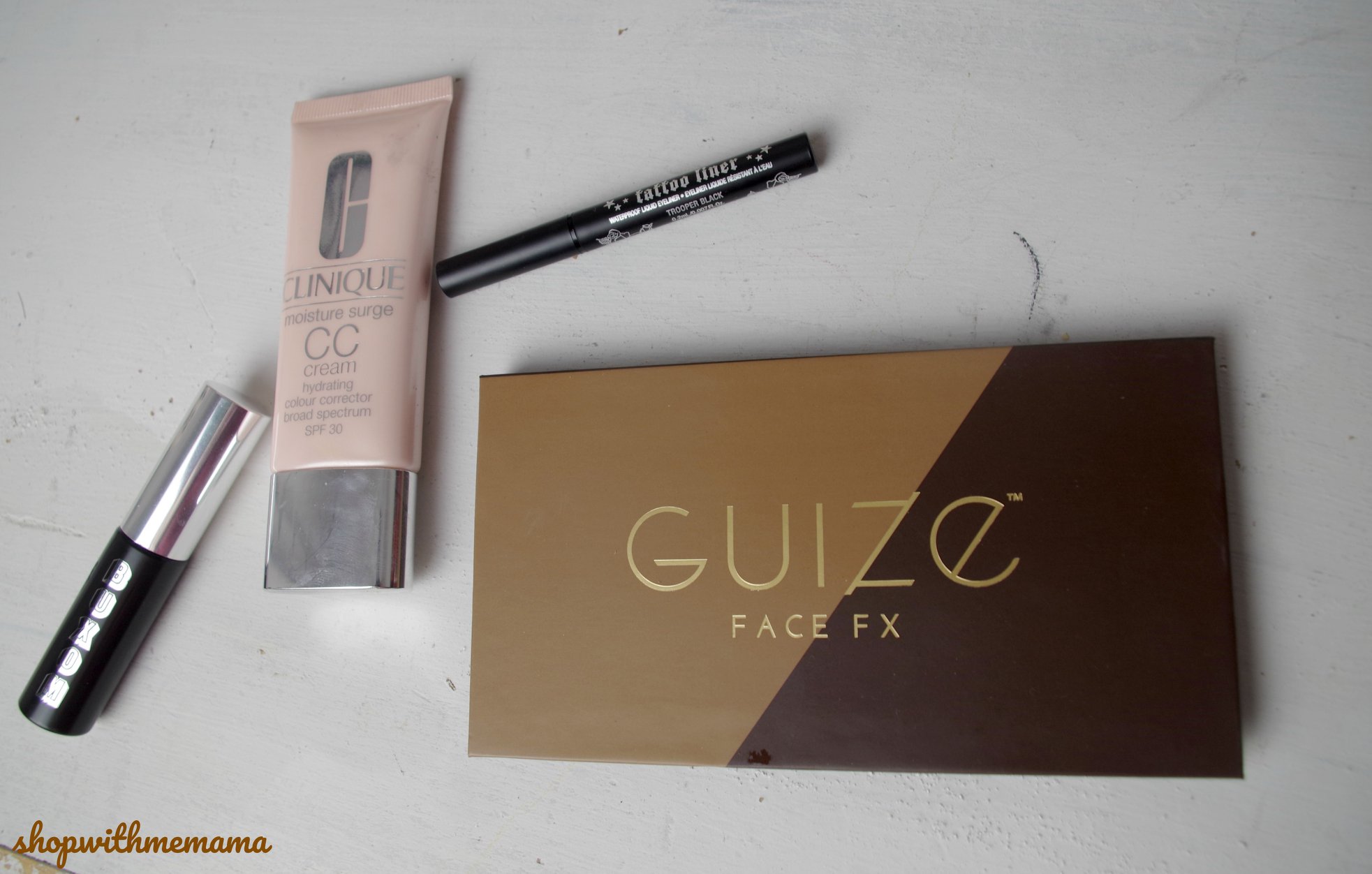 Buy!
Find out what Guize Face FX contour compact is right for you. They have Moonlight which is for lighter skin (like me), Daylight for medium toned skin and Twilight for the darker toned skin. The compact retails for $40.
Win
One person is going to win the Guize Face FX Contour Kit in their choice of color! Yay!
Rules
The contest is open to US 18+. Giveaway will end on June 17, 2018, at 11:59 PM MT. Winner will have 48 hours to confirm their win after I email them, or a new winner will be chosen. I am not responsible for lost or stolen mail.