*Product was received. Opinions are mine.

Playsets now a days seem boring and not all that interesting. It seems like when I was young, playsets were soooo neat! They had everything and could do a lot of things that kept it super interesting.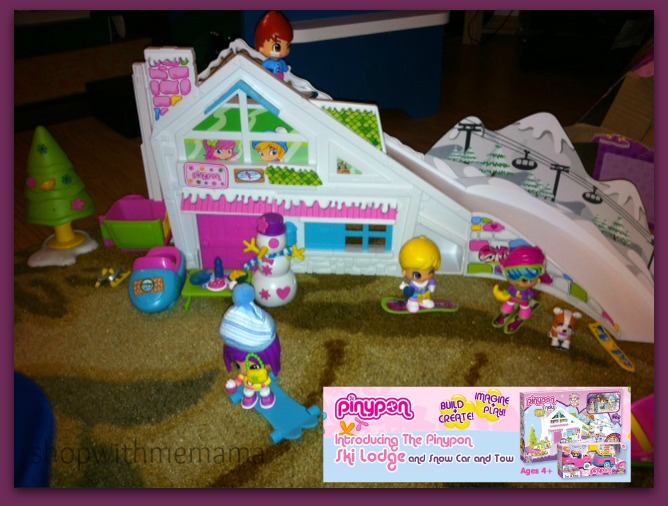 But, guess what?! I came across The Pinypon Ski Lodge and Snow Car and Tow playset and let me tell you, it is NEAT. Seriously, it really really is.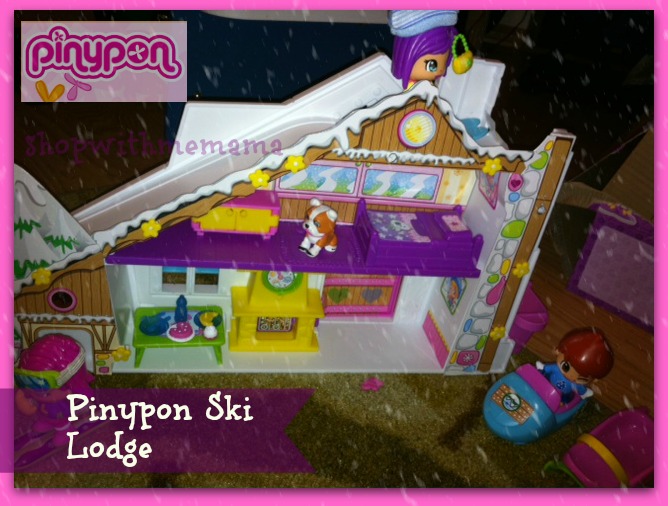 This is a seriously fun toy! I had to sit down with my daughter and play with it! It has SO much to it (over 50 pieces!!!). The little dolls can be changed up or mixed up with other dolls. The ski pond can ACTUALLY turn into a ski pond!! Just add water and freeze, super fun!!! You can decorate the snowman, the Christmas tree, add things to the dolls hands, head and pants! It is just COOL!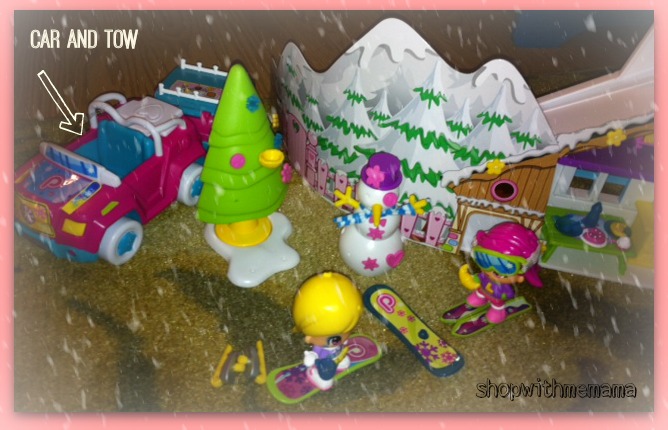 I mean, we are indoors anyways, because of the colder weather, so might as well play around with a totally adorable ski lodge toy!!! Me and my daughter had SO much fun!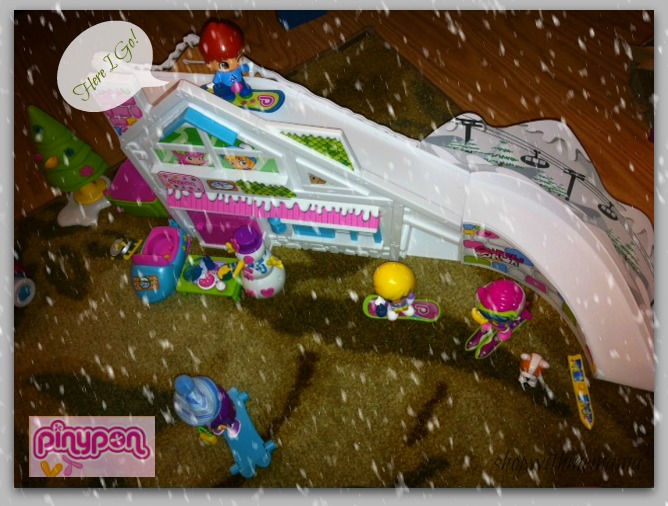 The dolls can go up the hill on the ski lift and down the hill on skis, snow mobile, sled or snowboard! They love to skate around the ice rink, then get cozy in the lodge, by the nice warm fire 🙂 Oh the possibilities are endless with this fun set!
When the dolls are done with the ski lodge, they can take the car and go! But don't forget to have them open up the trunk and put their stuff in! Can't forget! Now, time for the road! Too much fun to be had 🙂 The car and tow are sold separately, but totally worth getting, because what is a ski lodge without the wheels to get there?!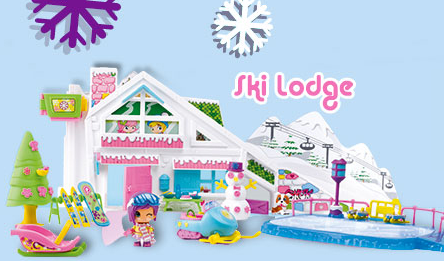 Pinypon Snow Ski Lodge Set Includes:
3 Pinypon Figures + Pet
Adorable snow gear
Lots of activities: Ski, Skate, Snow mobile, Sled, Snowboard
Includes skating rink (simply add water and freeze)
Ski slope and Lodge
Snow Car & Tow Includes:
Includes 1 Pinypon Figure + 1 Pet
Cool car for traveling fun!
Includes snowboard, skies, luggage and more
Accessories store nicely on & under the Tow
Buy
The Pinypon Ski Lodge is available online at Toys R Us and it retails for $39.99! The Pinypon Snow Car and Tow is also available online at Toys R Us! It retails for only $9.99!