Back to school is here! Well, my kids have been in school since August 19, but every child is now in school or doing homeschooling. We live in a really small town but we are quite a ways from my kid's school. But, if we were closer, I know my kids would prefer walking to school, riding their bike, or scooter.
And, if you have a college-bound student, chances are they walk A LOT, during their years at college. Though that is not a bad thing (exercise is GOOD!), it can be trying at times because of the things like books, backpack, etc that your child needs to carry around with them. So, having something helping them get around campus might be helpful to them.
*Disclaimer: The Jetson Quest Electric Scooter From Best Buy is a sponsored post.
Jetson Quest Electric Scooter
The Jetson Quest Electric Scooter is here to take you for a ride. This awesome scooter will give your student an easy way to get to and around campus. easily. I have been there and done that carrying heavy books and my bookbag around before and it is not fun to do especially when the weather is HOT. No fun! And, nowadays, students are required to have laptops and/or tablets too! So add that to their load and it can be very daunting to carry it all!
I only wish this were available to me, back in the day. My kids would also love the Jetson Quest Scooter for some at home, around the house and up the road sort of fun!
Whether you use a scooter for commuting around campus or playing at home, this is a speedy scooter, but safe too! Beat the crowds! The 250W hub motor lets you travel up to 15 miles per hour and the bright LED headlight and deck lights support evening and nighttime traveling. It is easy to fold up so that you can easily stow it away in your vehicle or under a desk. So, this is perfect for your school-aged kids!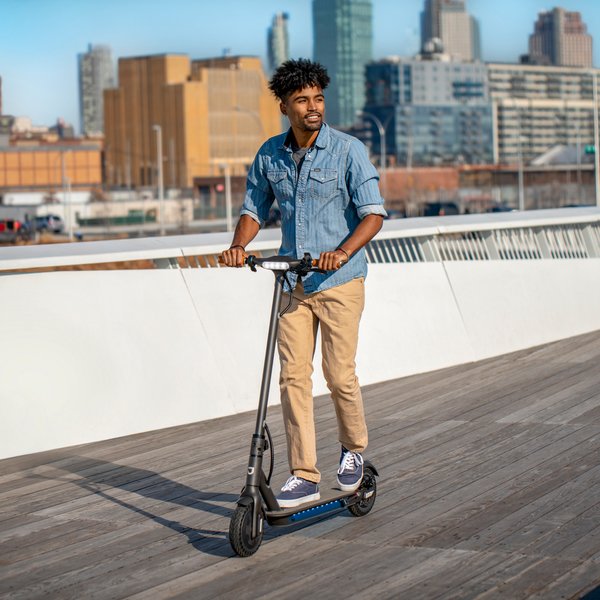 Why Should I Buy The Jetson Quest Electric Scooter?
There are plenty of reasons why you should buy the Jetson Quest Electric Scooter. Not only to help you or your child get to and from important places like school and their friend's houses but other great reasons too!
Look at all these features:
*It has a powerful 250 hub motor! It reaches speeds up to 15 miles per hour! Just step onto the deck of the scooter, push off with your foot, press down on the thumb throttle and off you go!
*Premium lithium-ion battery that provides a max range of up to 18 miles before having to recharge it. Charge it at night and you are good to go the next school or play day!
*Foldable design which makes this scooter extremely easy to fold up and is portable.
*Weight capacity: The Jetson Quest Electric scooter can handle any rider weighing up to 220.5 lbs. That is most everyone, right??
*Has a Disc brake for maximum stopping power. No worries about this brake not working.
*Solid tires! They are engineered to absorb shock when you're riding on roads and sidewalks. So, no big bumps on your travels (unless of course, you WANT bumps 😉 )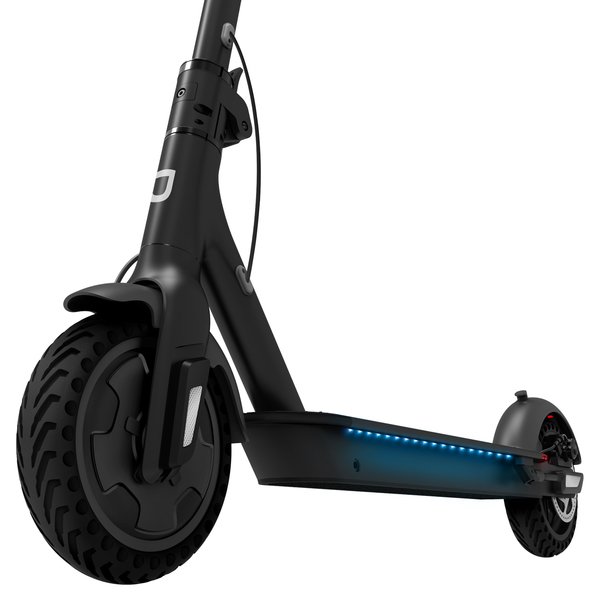 *LED display: The LED Display Shows battery life, current speed, and more.
*Ultra-bright LED headlight and taillight: Make your evening ride more comfortable and safe not only for you the rider, but will give your parents peace of mind that you are safe and sound!
*Suitable for children ages 13 and older
See? SO many good features on the Jetson Quest Electric Scooter! Why wouldn't you want to buy this? Christmas is coming, whether you want to think about it or not, and this scooter would make a great gift for your school-aged child for school or play.
Buy It
I know I piqued your interest a little bit, so why not check it out over at BestBuy.com? It retails for $519.99 at Best Buy. You can also do monthly payments for around $44 a month, depending on your credit history. Get it and put it away for Christmas 🙂 Shop this and more electric scooters plus electric bikes and boards at Best Buy.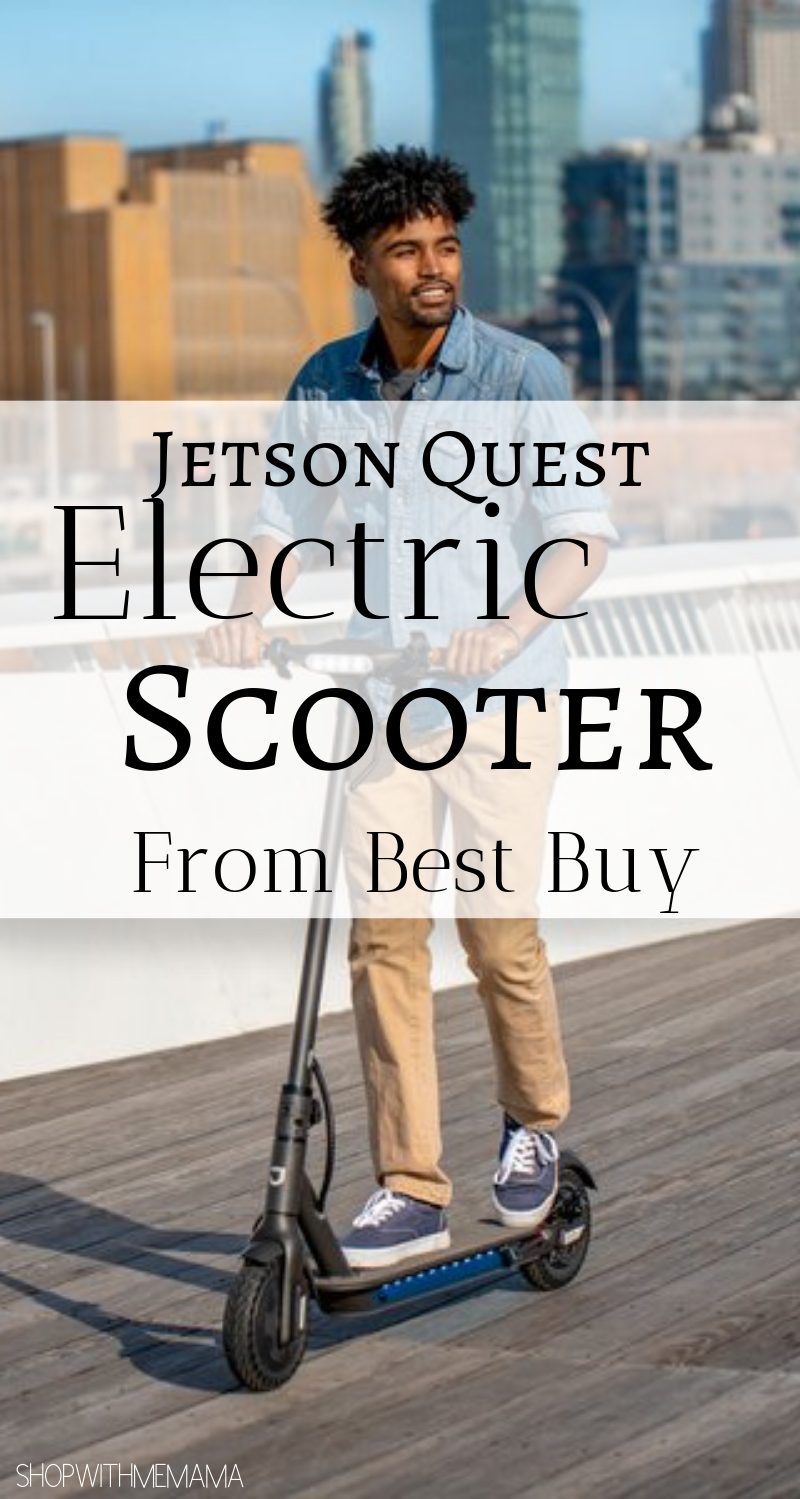 Ride Responsibly:
The purchaser and rider of this product are responsible for knowing and obeying all state and local regulations regarding the use of this product. It is highly encouraged that you read and follow the product instructions including all safety precautions and use protective gear. Protective gear can be found online at Bestbuy.com.