*This post contains an affiliate link
We all know that when there is a big event you are attending, the dreaded breakouts seem to happen. It never fails and it does not matter how old you are, a breakout can happen to ANYONE at anytime.. ugh.
I JUST started seeing clearer skin in my late thirties. Can you believe that? I must knock on wood though, because I can see myself being jinxed by saying that. Watch, tomorrow morning I will wake up with a huge zit on my nostril…so weird!
Anyways, Clean & Clear has some great products to keep your skin clean and fresh feeling, even on the hottest of days! I received the Advantage Acne Spot Treatment, Oil Absorbing Sheets (which I already use all the time and SWEAR by) and Makeup Dissolving Facial Cleansing Wipes.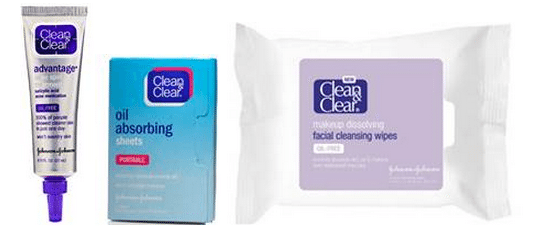 I had never tried the Clean & Clear Advantage Acne Spot Treatment. It comes in a little tube and a little goes a long way. I use it on my chin, where I tend to breakout if I do break out, and I use it there, if I sense a breakout or blemish coming on. My chin is clear and nice feeling. I can tell this is strong stuff though, just by the way it feels on my skin.
The Clean & Clear Oil-Absorbing Sheets
are amazing. I have been using them for YEARS now and use at least one, everyday 🙂 I have to keep my shine on my face at bay and these work miracles for greasy shine. All you do is take the oil absorbing, blue sheet and swipe it over your oily parts on  your face. When you look at the sheet, you will see 'clear' spots on it where the oil was absorbed. Your face is then oil-free! LOVE these.
The Makeup Dissolving Facial Cleansing Wipes are awesome for taking off your makeup anytime of the day. I use them at night though. But these are great for after workouts at the gym too! These even work on waterproof mascara 😉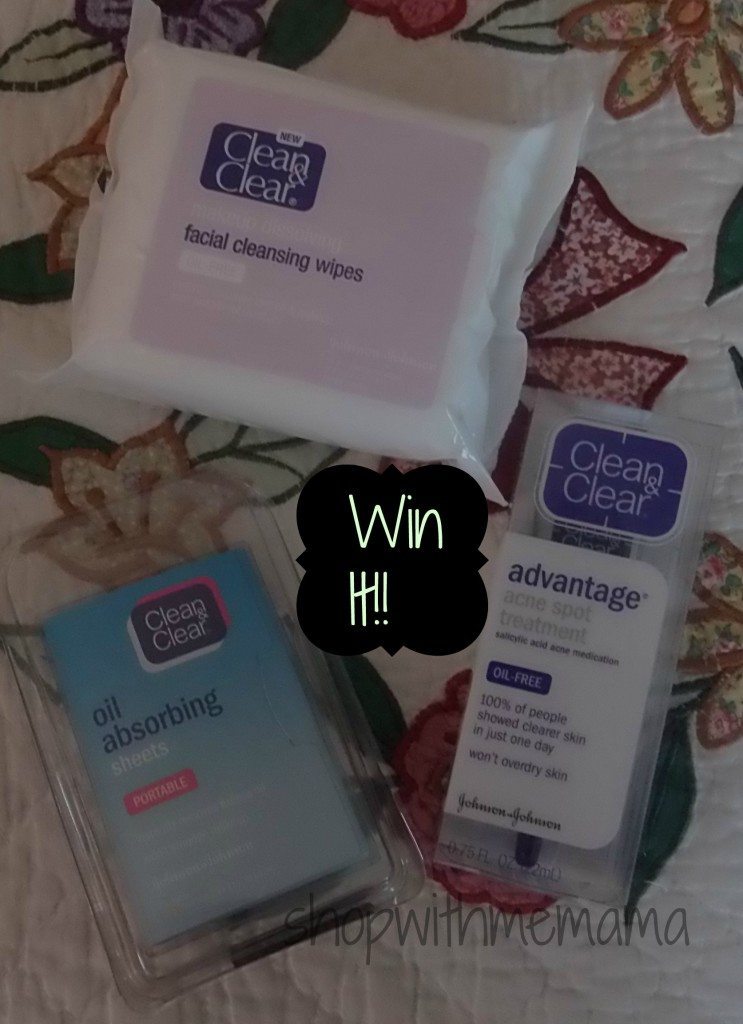 Grab Your Coupons!
Don't forget to grab up your coupons on Clean & Clear's Deals & Discounts page!!