There are plenty of lash and brow products on the market. I know, as I have used many of them! Some work really well and others don't do a dang thing and are a complete waste of money!
We all know that eyebrows make a face and without them, a person can look aged and incomplete. There are plenty of women (me included!) who have over-plucked their eyebrows. I had to go through eyebrow tattooing (permanent makeup) and microblading to get to where I am now and I am still not happy with my brows! I am thinking of getting them lasered off and redoing them completely! UGH.
Eyebrows are one of a person's most prominent facial features because of the many functions they perform. They help accentuate the eyes, shape the face, and play a powerful role in communication.
According to science, eyebrows are the most important facial feature one has. When eyebrows are sparse, this immediately ages the face.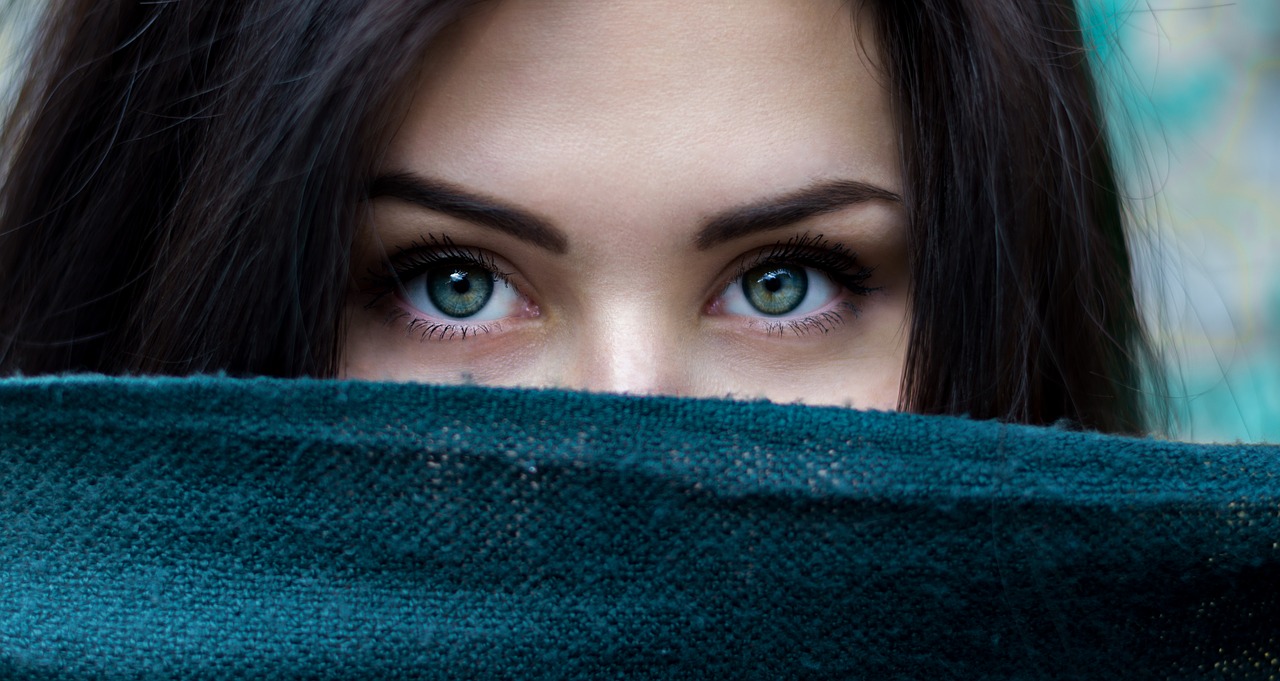 Similarly, long, lush, dark eyelashes have been associated with femininity for centuries. The beauty industry and consumers have been in a flurry over the lash and brow for the past several years. With a veritable smorgasbord of lash and brow products out there, how does one choose?
That is where the Wink Brow Bar comes in! There are only three Vegan products you need to keep the lash and brow area lush and youthful. Umbreen Sheikh, founder and CEO of Wink Brow Bar with locations in NYC and London has formulated these products to replicate the results she provides in her salons. She refers to these products as #embrowerment.
Some women get eyelash extensions to make their lashes longer and lusher. However, there are side effects to this procedure! Once you get the lash extensions, you will suffer from eyelash loss.
This is true and I have seen a few of my friends go through this. Some of my friends have lost their eyelashes completely! So, make sure you know the person you are going to, do your research and I highly recommend to ASK questions first and check reviews! Search for a place that has a good review or two.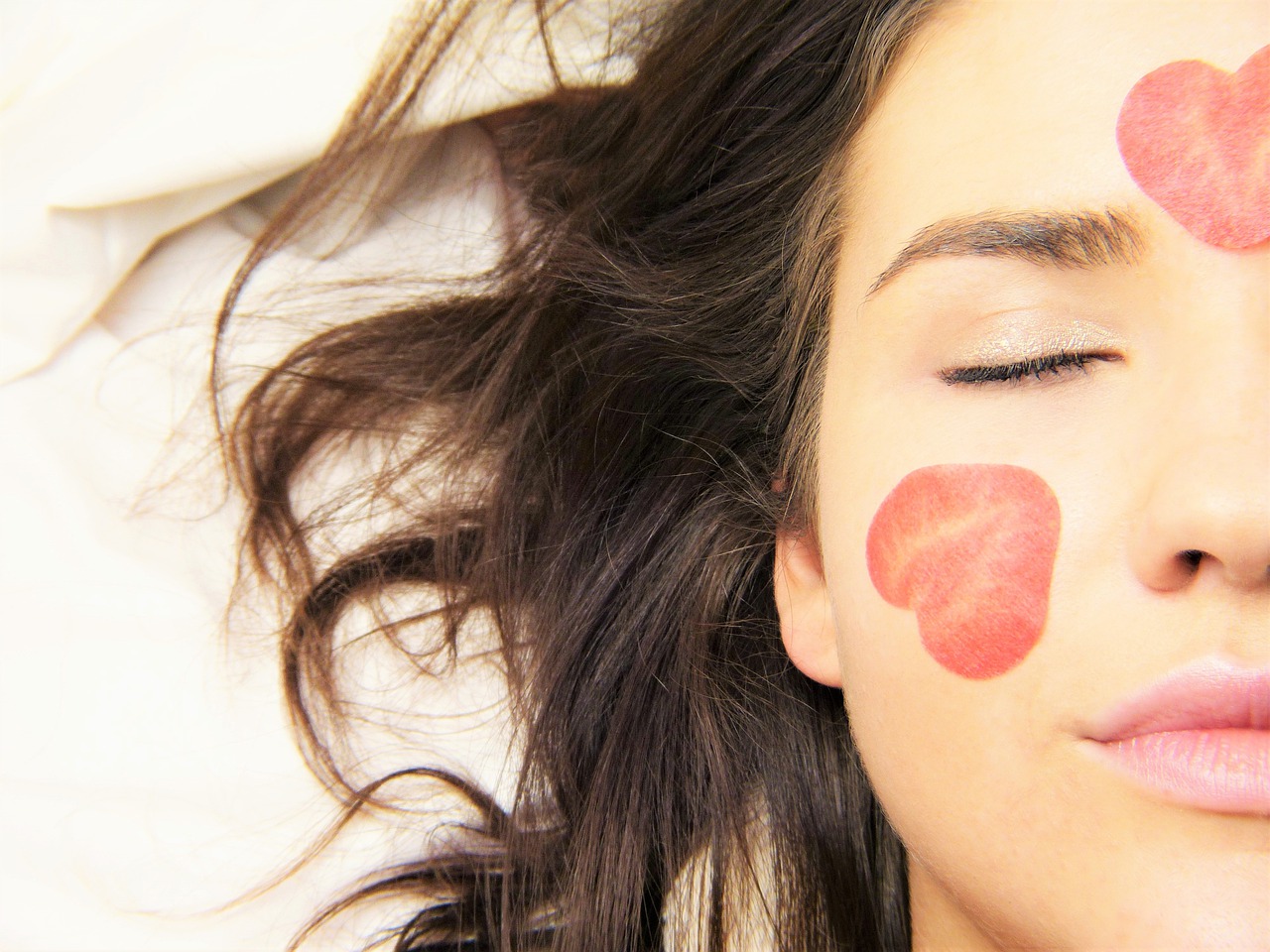 I see so many women with those LONG, beautiful eyelashes and I get so envious! I used to have really long eyelashes but with age, they seriously DO go away!
They become sparse and shorter! I hate getting older! Below, are some products that are promised to make your lash and brow area lusher!
Lash And Brow Vegan Products You Need!
Wink Brow Perfecting Quad:
Wink's new Brow Quad is a multitasking compact developed for touch-ups on the go. The formulas, including smudge-proof filler powder, highlighter, and grooming pomade for light, flexible hold, allow you to maintain the look of tidy, beautifully defined brows between studio visits.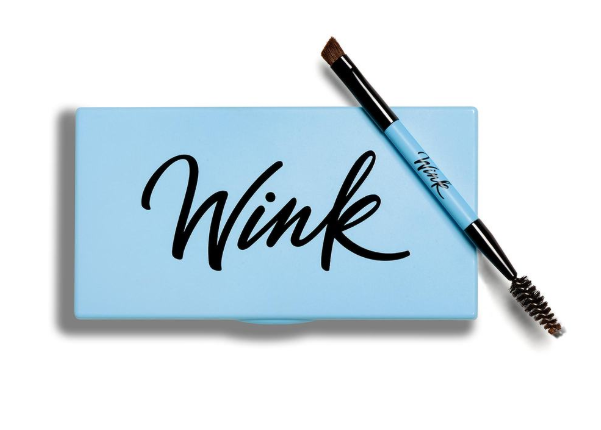 Also included is a dual-sided brush — angled on one end to deposit and blend pigment with ease — and soft-bristled on the other to tame and shape for precise detailing.
The Brow Quads come in three different shades
Dark / Brunette / LightEach quad consists of two colors of Vitamin-E rich brow powder, 1 soft, satiny and long-wearing highlighter and 1 nourishing brow pomade.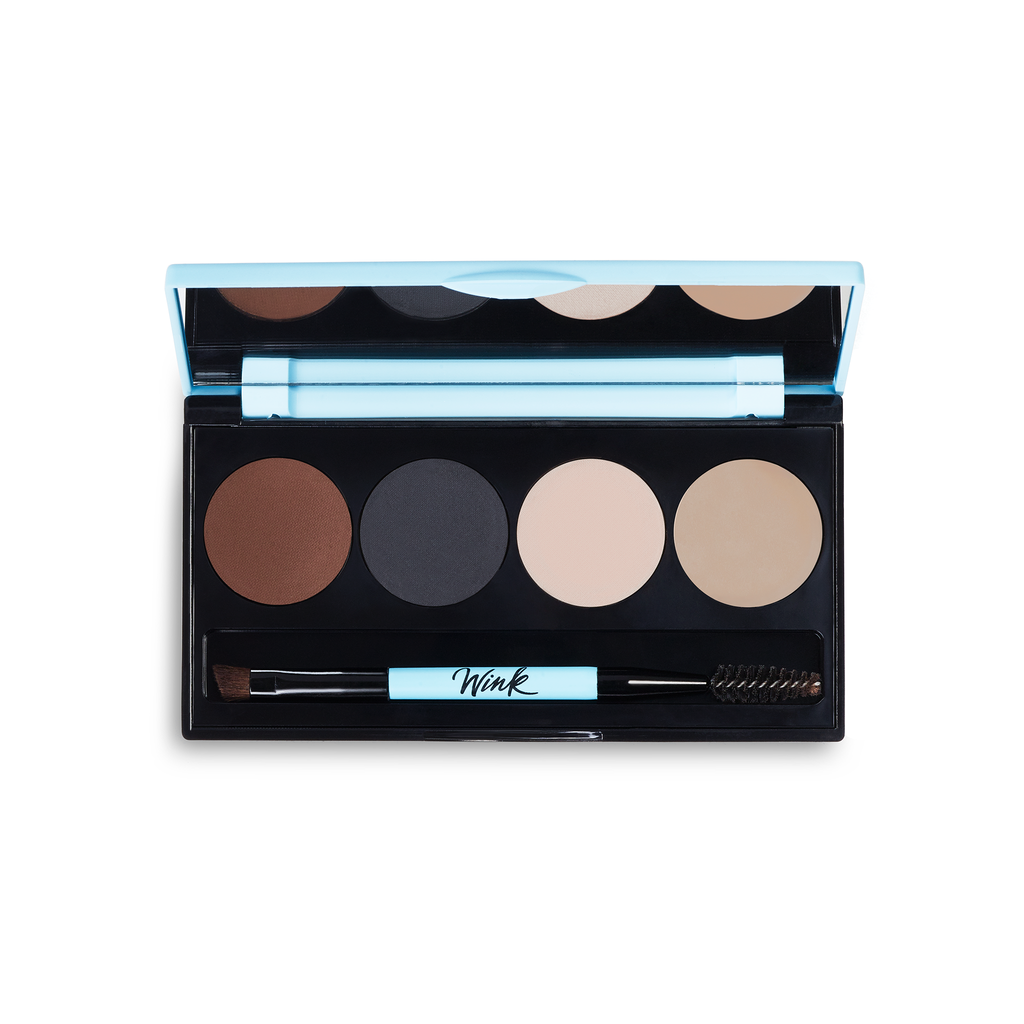 How to Use
Apply brow pomade with brush or fingertips onto brows and smooth into shape. Use a small amount of powder and gently layer brows with feather-like strokes to create the perfect brow. Finish by gently brushing brows upwards with the spoolie brush.
Tip: Do not use too much powder on the front of the brow and try to stay close to the brow shape. Dot sparse area gently with an angle brush. Finish with highlighter under the brow bone for an extra pop.
Retail Price: $42.00
Nourishing Lash Fortifier + Keratin:
Promote strong, healthy and glossier lashes with our special after-care conditioner, infused with nourishing keratin. This thickening, strengthening formula helps blend new-growth hairs with previously treated lashes — creating a seamless, beautifully enhanced eye look. With each coat, it stimulates follicle growth and fortifies root structure. Use this on your lash and brow!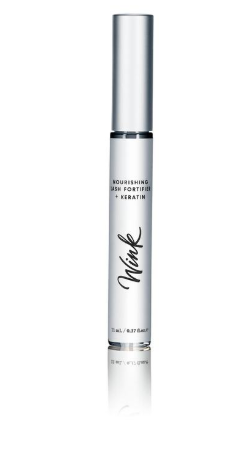 How to Use
Position wand horizontally above the lashes and wiggle gently side by side at the root where the hair meets the eyelid. Then, brush gently from root to tip. Do the same from below the lashes as well.
Retail Price: $68.00
Flash Eye Lift Serum:
Flash Eye Lift has been a staple in the Wink beauty room for years. Developed in small batches in Germany, this potent complex provides an immediate tightening, lifting and cooling sensation when applied. By boosting skin's moisture balance, it also works with long-lasting action to smooth the appearance of wrinkles over time.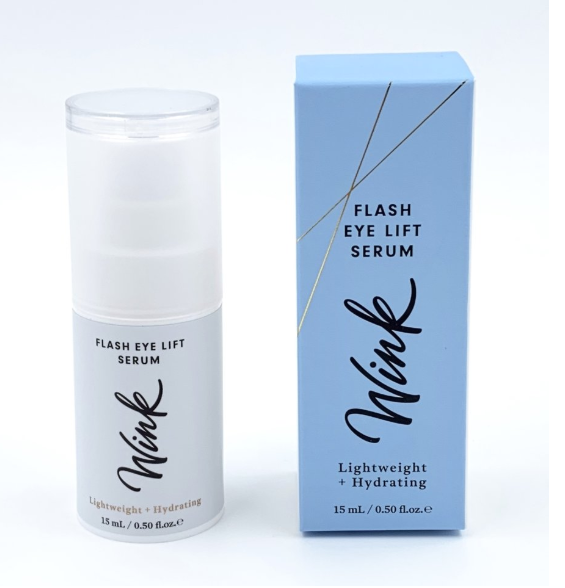 How to Use
Following a thorough cleansing, morning or night, gently dab serum onto the skin surrounding the eyes, including the lids, brow bone, and under-eye area.
For optimal results and maximum absorption, use the fingertips to massage the product in a circular upward motion lightly.
Retail Price: $130.00
With the three lash and brow vegan products above, you are bound to have the prettiest eyelashes, nicest brows and perfectly smooth eye area ever! I can't wait to receive my nourishing lash fortifier! Stay tuned for my experience with it!
About Wink Brow Bar
Wink was founded by Umbreen Sheikh, a licensed cosmetologist who grew up in the beauty industry in London. Wink began as a luxury threading studio that combines state-of-the-art and traditional techniques as well as the very best formulations in the treatment room to create perfect brows, eyelashes, skin, hair, and nails.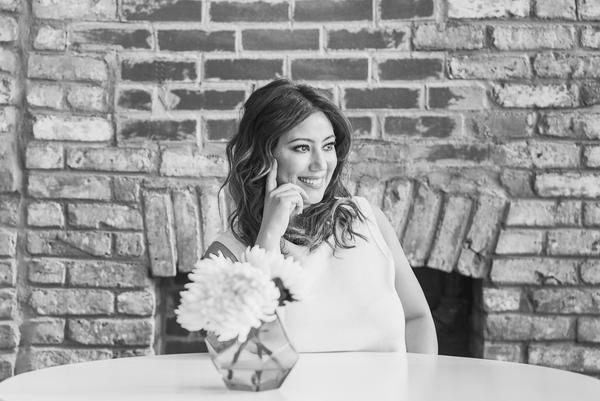 Believing strongly in the transformative power of great brows, gorgeous lashes, and fabulous skin, Wink evolved their services to include a prestige Vegan skin care line, bringing the luxury of a spa experience to the home.
This line includes three products for brows and lashes and six products for skin vitality and anti-aging. Comprised of essential products, the lineup focuses on the hydration, beauty, and balance of the skin without irritation or disruption of its natural biorhythms.
Wink Brow Bar has three convenient locations in Manhattan, one in trendy Cobble Hill, Brooklyn and an international location in the U.K.
Their list of services includes:
Organic Brow Threading: Our signature, organic-threading treatment is a breeze. Fast, natural and precise, it doesn't damage or irritate skin, so it's the perfect pick for dramatic arch reshaping or just a subtle brow tune-up. Enjoy a complimentary temple massage and paraben-free powder touch up.
Brow Tinting: A simple tint adds pop, definition, contrast, and thickness to open a whole new range of brow possibilities. It's amazing what a difference a little color makes.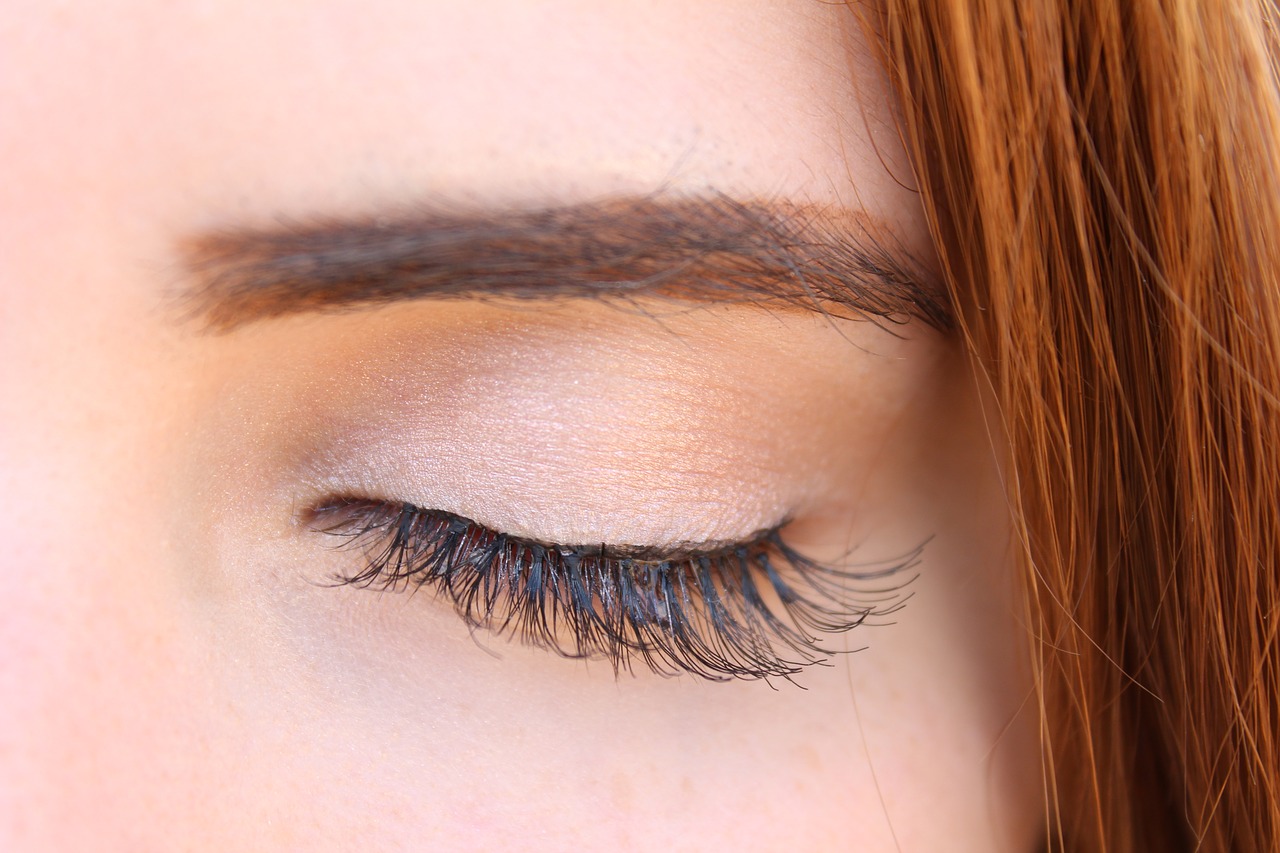 Brow Extensions: Amplify your natural brows to effortlessly glamorize your look while taking 15 minutes off your morning routine so you can get your beauty sleep.
Lash Extensions: Bring out the best in your natural lashes with subtle extensions or voluminous ones – it's how you feel that counts.
Keratin Lash Lift: Subtle touch, noticeable results. Bring out the best your lashes by giving them a boost with our lash lifting technique which also nourishes them! Lashes typically last up to 8 weeks.
Hair Waxing: We use a range of soft + hard waxes, leaving sensitive skin unscathed. A simple + fast hair removal experience.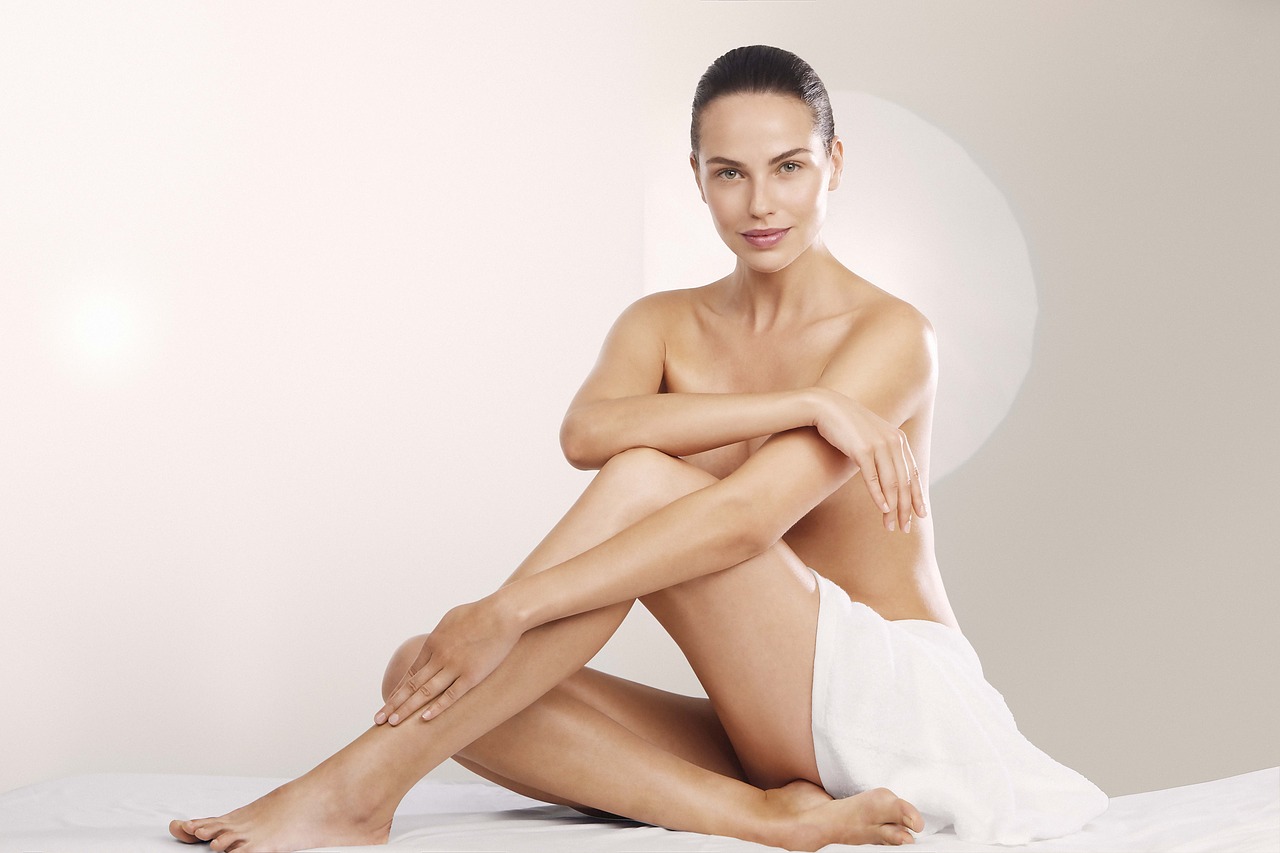 Microblading: Looking to ditch the eyebrow pencil? Our painless microblading technique uses a microblade pen to deposit colored pigment just under the skin's surface, creating a long-lasting and confident brow.
Custom Facials: If well-groomed brows frame one's face, healthy skin reflects the inner glow within the frame. Beautiful skin begins with exceptional skincare and is a habit that needs to be cultivated. At Wink, we offer a range of options to suit your needs.
Choose an on-the-go 30 to 60 min express facial or a consistent custom facial regime curated for your skin type and skin issue.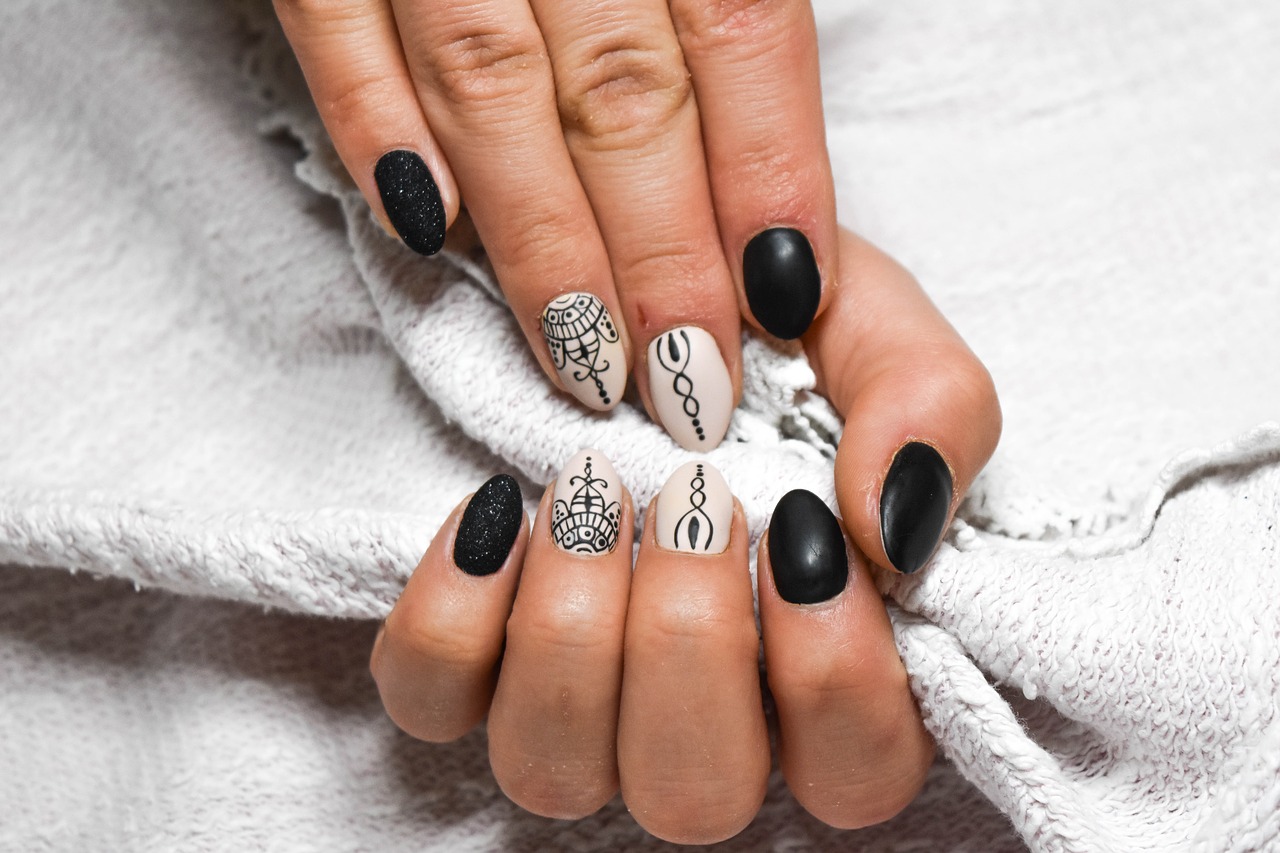 Manicure/Pedicure: We are as passionate about healthy, gorgeous nails as we are about brows! A luxury experience with high quality and cruelty-free products. Enjoy the relaxing experience of getting your manicure or pedicure with our expert nail technicians.
Hair color, cuts, and blowouts: Our elite hair stylist, Zara Mohsin, will make sure you leave Wink Brow + Beauty Bar looking your best with our signature hair services.
I wish I were closer to them because I would make an appointment for that Keratin Lash Lift! Maybe that would help with my lashes? In the meantime, I will stick to my Magnetic eye lashes (wearing them below!).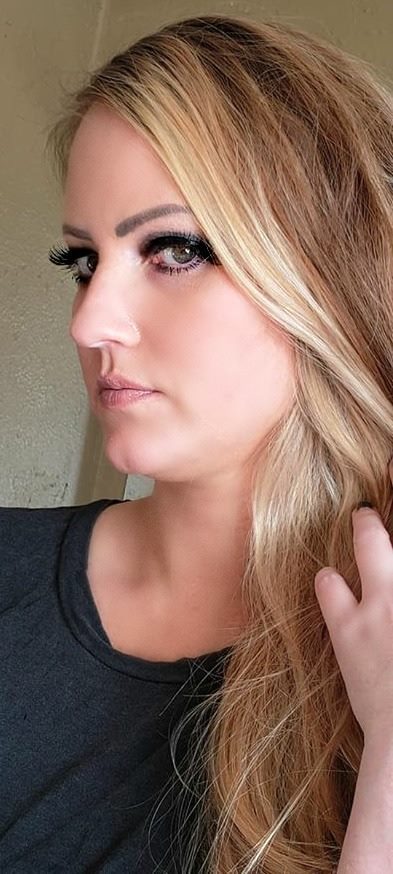 Buy
You can purchase these lash and brow products online at https://winkbrowbar.com/.